Cleveland Cavaliers big man Evan Mobley has become the frontrunner to take the 2022 Rookie of the Year honors. Right behind Mobley is Raptors forward Scottie Barnes followed by first overall pick Cade Cunningham. See how all the top NBA rookies currently rank based on the latest betting odds.
Odds to Win NBA Rookie of the Year
| Player | Odds |
| --- | --- |
| Evan Mobley (Cleveland Cavaliers) | +100 |
| Scottie Barnes (Toronto Raptors) | +250 |
| Cade Cunningham (Detroit Pistons) | +400 |
| Franz Wagner (Orlando Magic) | +800 |
| Jalen Green (Houston Rockets) | +2500 |
| Josh Giddey (Oklahoma City Thunder) | +2800 |
| Chris Duarte (Indiana Pacers) | +3500 |
| Alperen Şengün (Houston Rockets) | +10000 |
| Davion Mitchell (Sacramento Kings) | +10000 |
| Jalen Suggs (Orlando Magic) | +15000 |
| Ayo Dosunmo (Chicago Bulls) | +20000 |
| Nah'Shon Hyland (Denver Nuggets) | +20000 |
| Corey Kispert (Washington Wizards) | +25000 |
| Jalen Johnson (Atlanta Hawks) | +25000 |
| Jonathan Kuminga (Golden State Warriors) | +25000 |
Odds as of January 6, 2022 via Bovada. Get the latest 
NBA odds here
.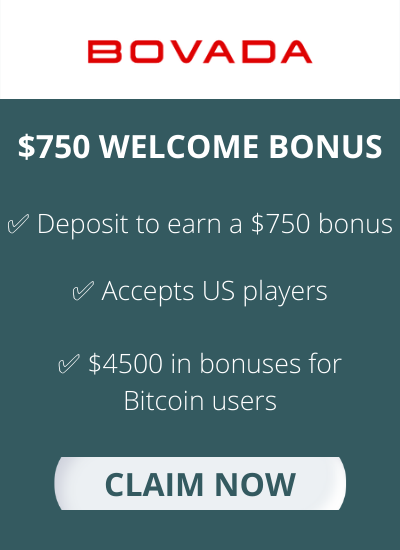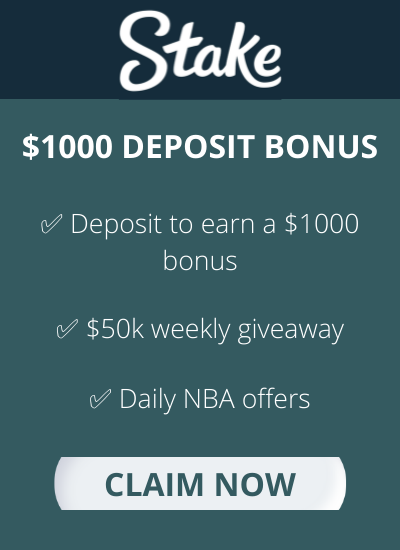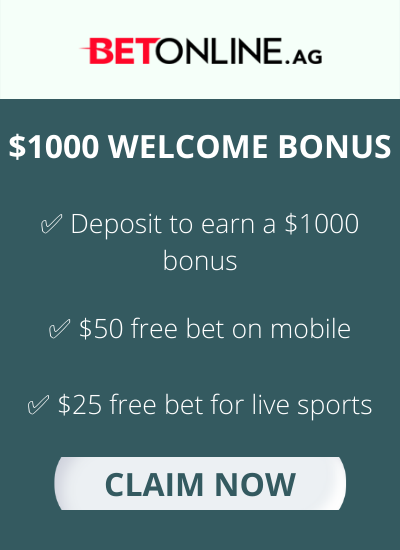 Top 5 Rookie of the Year Candidates
5. Jalen Green (+2500, Previous: Unchanged)
2021-22 Stats: 15.6 ppg, 3.0 rpg, 2.2 apg
The Rockets haven't performed well with Jalen Green on the court. They're 0-19 when he's played 10 minutes or more. Wins aside, the guard is averaging 20.2 ppg and 47.4% 3FG in 5 games since hamstring layoff.
4. Franz Wagner (+800, Previous: +2000 ⬆️) VALUE PICK 💰
2021-22 Stats: 15.8 ppg, 4.7 rpg, 2.6 apg, 1.1 spg
A HoopsHype evaluation of his game noted that Wagner's time with the ball in his hands had increased significantly, from 2.3 seconds "per touch" in his first 23 games to 3.98 since. That suggests teammates and coach Jamahl Mosley increasingly are leaning on the new guy. That was particularly apparent last week when Wagner scored 38 points on 20 shots against Milwaukee. In the East, where the top rookies reside this season, Wagner was named the best for December, averaging 19.5 points, 5.1 boards and 3.1 assists.
3. Cade Cunningham (+400, Previous: +325 ⬇️) 🥉
2021-22 Stats: 15.4 ppg, 6.0 rpg, 5.3 apg, 1.4 spg
After missing four games in the virus protocols, Cunningham plunged back into action by logging 37 minutes in Milwaukee. He had 19 points, four rebounds and seven assists, while making eight of 15 shots (three of his seven 3-pointers).
2. Scottie Barnes (+250, Previous: +350 ⬆️) 🥈
2021-22 Stats: 15.1 ppg, 8.1 rpg, 3.5 apg, 1.1 spg
When Barnes returned Sunday from his protocols layoff, he was subbed out earlier than usual in the first quarter. Stamina issue? No, coach Nick Nurse wanted to alter his rotation to get Barnes back in with a bench unit. That gave the No. 4 pick more playmaking opportunities as a "point forward" in relief of point guard Fred VanVleet. It also encourages him to be more aggressive with his own scoring, not deferring to starters VanVleet, Pascal Siakam and Gary Trent Jr.
1. Evan Mobley (Even Money, Previous: +150 ⬆️) 🥇
2021-22 Stats: 14.8 ppg, 8.2 rpg, 2.5 apg, 1.8 bpg
Mobley is like a metronome with no "off" switch. You put him on the shelf with a sprained elbow, he comes back and he's still clicking. Send him off to virus protocols, same thing – the Cavaliers' rookie returned after four games without missing a beat. If anything, Mobley dialed up his pace to be more assertive in Cleveland's offense. Mobley is playing so well that even opponents are dapping him after a play.
Early Rookie of the Year Favorites
Cade Cunningham, Detroit Pistons
Undeniably the best prospect in his class, the 6-foot-6 point forward has all the tools to succeed in today's NBA. Cunningham put up 20.1 points, 5.2 rebounds and 3.5 assists in 27 games at Oklahoma State. He steps into the spotlight at Detroit where his versatility and maturity is desperately needed. The Pistons will need to give him free rein to call isolation plays or run pick-and-rolls if he is to flourish on the offensive end.
Expect the highly touted Green to make a strong case for ROY. He should have no issue slotting into the Rockets starting lineup alongside Christian Wood and Kevin Porter Jr. given his experience and versatility. Green already has one year of professional experience under his belt having spent last season in the G-League where he averaged 17.9 points, 4.1 rebounds and 2.8 assists along with 1.5 steals.
NBA Rookie of the Year Trends
First Overall Picks
Historically, first overall draft picks like Cunningham have had the most success, with 21 of them winning ROY. Incidentally, 16 ROY winners have also gone on to win the NBA Most Valuable Player award.
Rookie Scoring Leaders
Scoring is another factor to consider: 21 of the last 32 ROY winners were leading scorers of their draft class. Seven finished second in scoring with the other three coming third. Only Malcolm Brogdon finished fourth in scoring.
Pick a Point Guard
The position of a rookie plays also appears to have some influence on the outcome. Twelve of the last 16 ROY winners were point guards who averaged at least 4.0 assists.
Winning is Not Everything
Given that ROY winners are usually top picks, they typically play for some of the pervious season's worst-performing teams. In the last 17 years, all but two ROY winners played for teams with a losing record. Unlike other awards such as the MVP or Coach of the Year, you want to keep and eye on rookies playing for the worst teams as they're more likely to get more playing time and better stats.
Joint Winners
Joint winners are a possibility but have only happened three times – Dave Cowens and Geoff Petrie in 1970-71, Grant Hill and Jason Kidd in 1994-95 and Elton Brand and Steve Francis in 1999-2000.
Avoid the Heat and Nuggets
The Golden State Warriors have the most ROY winners with six. The Washington Wizards, Sacramento Kings and Los Angeles Clippers are next with five each. The Miami Heat and Denver Nuggets are the only NBA teams without players to have won the award.
NBA Rookie of the Year Winners
Here are the ROY winners from the past ten seasons:
2020-21: LaMelo Ball, 3rd pick, Charlotte Hornets
2019-20: Ja Morant, 2nd pick, Memphis Grizzlies
2018-19: Luka Doncic, 3rd pick, Dallas Mavericks
2017-18: Ben Simmons, 1st pick, Philadelphia 76ers
2016-17: Malcolm Brogdon, 36th pick, Milwaukee Bucks
2015-16: Karl-Anthony Towns, 1st pick, Minnesota Timberwolves
2014-15: Andrew Wiggins, 1st pick, Minnesota Timberwolves
2013-14: Michael Carter-Williams, 11th pick, Philadelphia 76ers
2012-13: Damian Lillard, 6th pick, Portland Trail Blazers
2011-12: Kyrie Irving, 1st pick, Cleveland Cavaliers
How to bet on NBA Rookie of the Year
The ROY winner is one of the popular futures betting options offered by sportsbooks. Futures are typically bets on season-long outcomes such as the eventual NBA champion, MVP winner and Coach of the Year.
Odds for futures bets are set during the preseason, but can fluctuate throughout the season based on performances, injuries, transactions and results.
Rookie of the Year Odds Explained
Basketball sportsbooks usually display ROY odds like this:
Cade Cunningham +249
Jalen Green +274
Jalen Suggs +699
This indicates that Cade Cunningham is the favorite because he has the lowest number beside his name. In this situation, he is viewed as the slight favorite over Green.
How do those numbers translate into payouts? Consider Jalen Suggs as an example. If you bet $100 successfully on Suggs to win Rookie of the Year, you'd get $799 – your original stake is returned plus your winnings of $699. 
Calculate your potential Rookie of the Year winnings with our odds calculator.
Who is the favorite to win NBA Rookie of the Year?
Cleveland Cavaliers forward Evan Mobley is currently the favorite to win the 2022 NBA Rookie of the Year award.
Who was the 2021 NBA Rookie of the Year?
LaMelo Ball of the Charlotte Hornets won the 2021 NBA Rookie of the Year award.