A tough test awaits both teams on the final Group C matchday. This Argentina vs Poland World Cup clash could have huge implications for Argentina's – and Messi's – hopes.
Argentina vs Poland, World Cup Group C qualifying match 
Stadium 974, Qatar 2022
Wednesday November 30, 14.00 US EST, 19.00 GMT UK, 22.00 local time
At 35, Qatar 2022 is likely to be Lionel Messi's final FIFA World Cup. Argentina will be determined to send their legend off with a far-reaching tournament run.
This is Messi's fifth FIFA World Cup, putting him in an elite club. However, his greatest accomplishment with the national team has been the 2021 Copa America win and the 2014 World Cup final agianst Germany in Rio.
Drawn with Poland, Mexico and Saudi Arabia in Group C, Argentina are clear-cut favorites for the top spot, leaving second open for either Poland or Mexico.
Those teams play each other earlier in the group stage, and that result may create a certain amount of intrigue for this game – with the potential to dictate how Polands approaches the FIFA world-ranked #3 team.
Read Mexico vs Poland FIFA World Cup 2022 – Preview, Analysis
Led by Czesław Michniewicz, Poland secured their spot in Qatar 2022 by defeating Sweden 2-0 in their qualifying play-off final.
Poland have never been passed the group stage in their three FIFA World Cup appearances – in 2002, 2006 and 2018. This year they will be looking to do better.
A Fan's Dream – Messi and Lewandowski
Although Lionel Messi's last World Cup run is a story that will dominate headlines, he isn't the only veteran looking to go far. Poland will also look to their captain, the imitable Robert Lewandowski, for inspiration.
While Messi is more of a household name, Lewandowski is a world-class striker in his own right. He's scored 75 goals in 130 caps for his national team.
In the 2021-22 season, the striker scored 35 goals in Bayern Munich's defense of their Bundesliga title, and 13 times more in 10 Champions League games – he was the second-highest goalscorer in the competition (behind Real's Karim Benzema on 15) despite exiting in the quarterfinals.
He was Messi's Ballon d'Or bridesmaid in 2021. And might have won it in 2020 had it not been Covided.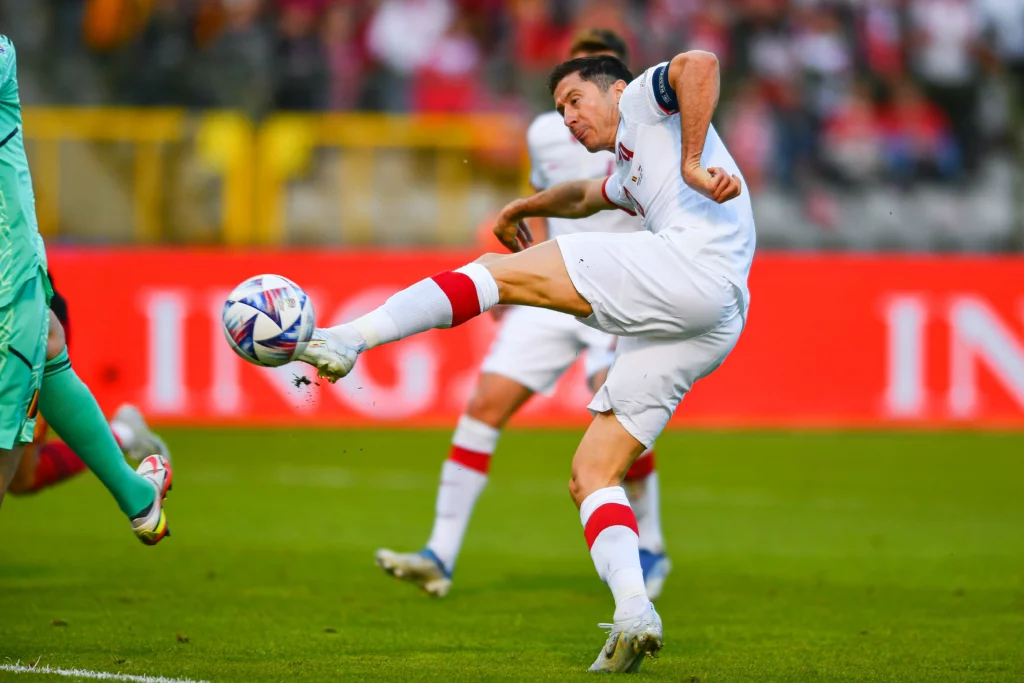 Fresh off of a dominant 3-0 outing against Italy in the Finalissma, Argentina's "La Seleccion" look hungry to bring glory back to South America for the first time since 2002.
With four wins from their last five, Argentina are genuine contenders for this World Cup.
Download The AllStar App
Stay up-to-date with all player, team and tournament news. Available for download at both the App Store and Google Play.
Get all your World Cup news sent directly to your phone – free.
---
Players To Watch – Argentina
Lionel Messi. Arguably the greatest player to have graced the game, he has won nearly every trophy in football except the illustrious FIFA World Cup. This should be all the motivation needed for him and his team.
The PSG star celebrates another birthday before the opening ceremony – he'll be 35 when he takes the field in Qatar.
In midfield, Villareal's Giovani Lo Celso and Atletico Madrid's Rodrigo De Paul will look to bring fluidity to Argentina's game in transition.
Between the posts, seasoned Aston Villa keeper, Emiliano Martinez. The 29-year-old has put up 32 clean sheets in 89 appearances in the English Premier League.
Players To Watch – Poland
With 35 Bundesliga goals this season, FIFA's 2021 Best Men's Player, skipper Robert Lewandowski will lead his team from the front.
Keep an eye on another Villa player, right-back Matty Cash. English-born and raised, he was granted Polish citizenship (and a Polish name, Mateusz Gotowka) last year due to his mother's side of the family.
The youngster opened his goal-scoring account for his adopted country against the Dutch in June. He'll want to make his mark for his adopted nation on the big stage.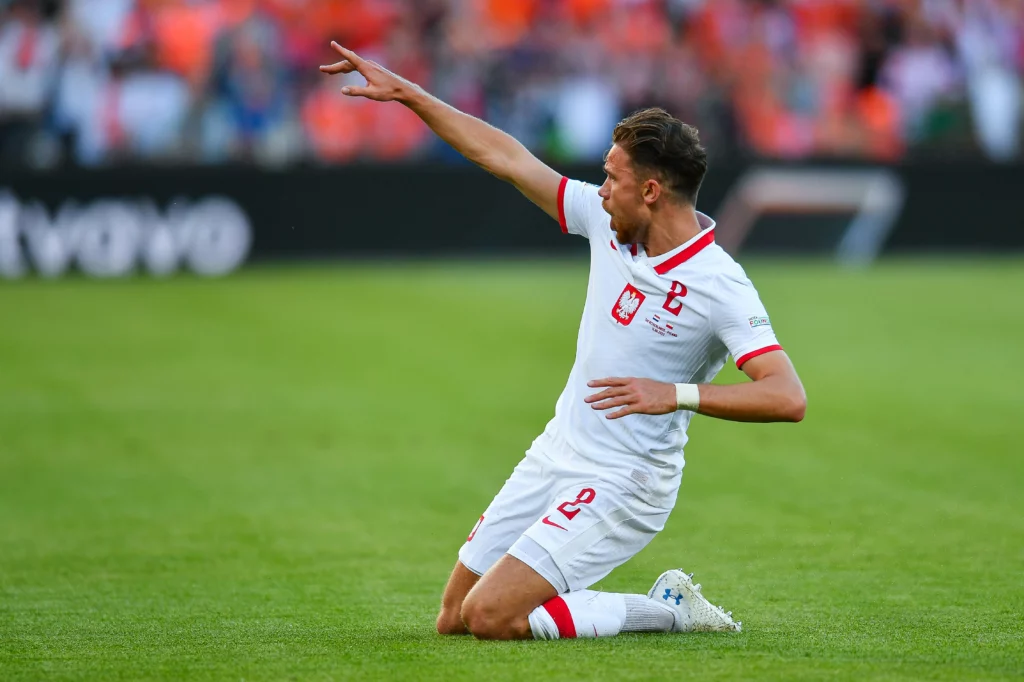 Between the Polish posts, experienced Juventus keeper Wojciech Szczęsny.
---
---
Head-to-head: Argentina vs Poland
The two teams have had a storied rivalry dating back to their first match in 1966, which ended in a 1-1 draw.
They have faced off 11 times, with Poland getting the better of the exchanges, winning six.
They are all square on the world's grandest stage, both holding a victory over the other in the group stages of the tournament, in 1974 and 1978.
Argentina 1978: Argentina 2-0 Poland
The last time we saw Argentina vs Poland in a World Cup was in 1978 – on home soil for the Argentines.
In front of a crowd of just over 37,000 people, Argentina won out 2-0 at the Estadio Gigante de Arroyito in Roasario, after an emotional back-and-forth contest.
A Mario Kempes header on 15 minutes put the host nation ahead in the second group stage match. Soon after, a handball clearance off the line prevented Poland's equaliser, and captain Kazimierz Deyna failed to convert his spot kick against Ubaldo Fillol.
Kempes notched his brace in the 71st minute to seal the win and the host nation progressed to the knockout stages.
Argentina went on to lift the 1978 FIFA World Cup, beating the Netherlands 3-1 after extra time in the final. Kempes finished the tournament as the highest goalscorer, with six.
---
How to watch Argentina vs Poland World Cup Group C
In the US, on Fox Sports/FS1 at 14.00 (English); Telemundo (Spanish)
Fox Sports holds English-language rights, and will air all 64 matches live across the Fox and FS1 channels. All games will also stream live on the Fox Sports app.
NBCUniversal's Telemundo holds Spanish-language rights in the US.
In the UK, on ITV at 19.00
In the UK, the BBC and ITV share coverage rights, between them showing all matches. Here is the whole schedule for both channels – who is showing what, when.
---
More FIFA World Cup 2022 coverage from The AllStar