Gonzaga began the season as +700 favorites to win the championship and have since improved to +300. Get all the latest March Madness odds, previews and betting offers for the 2022 tournament here.
Latest March Madness Odds
| College (seed) | Opening Odds | Latest Odds |
| --- | --- | --- |
| Kansas (1) | +1800 | -185 |
| North Carolina (8) | +3000 | +160 |
Latest odds via Bovada as of April 4
2022 NCAA Title Game
Date: Monday, April 4
Game Time: 9:20 pm
Venue: Caesars Superdome, New Orleans, LA
How To Watch: TBS
Records: Kansas (1 seed, 33-6) vs North Carolina (8 seed, 29-9)
North Carolina vs Kansas Betting Trends
Spread: North Carolina (+4) vs Kansas
Moneyline: North Carolina +160 vs Kansas -185
Over/Under: 152 points
North Carolina are 5-0 ATS in their last 5 games
The total has gone OVER in 12 of North Carolina's last 18 games
Kansas are 7-2 ATS in their last 9 games
The total has gone OVER in 6 of Kansas' last 8 games played on a Monday
Kansas has played in all of the past 20 NCAA tournaments, going 50-19 straight up and 36-33 against the spread in 69 total games
North Carolina has played in 17 of the past 20 NCAA tournaments, going 46-14 straight up and 30-28-2 against the spread in 60 total games
Final Four Update
The Final Four tips off on April 2 at Caesar's Superdome in New Orleans.
Kansas heads into their 16th Final Four appearance as favorites. The two teams met in the 2018 Final Four with Villanova winning 95-79. Villanova hold an all-time 7-1 ATS record against Kansas.
Kansas have one of the top perimeter defenses in the nation, holding opponents to 30% from deep. They're also one of the top inside shooting teams and should easily exploit Villanova's weak interior defense.
Duke (-4.5) vs North Carolina (+4.5)
This will be the first time the two college powerhouses come face to face in the men's NCAA tournament. The arch-rivals came close to playing each other in 1991 when both teams made the Final Four as No. 1 seeds. Unfortunately they were on opposite sides of the bracket and only Duke progressed to the finals where they won the national championship.
The Blue Devils are shooting 56.2% from two with Paolo Banchero leading their scoring Duke at 17.2 points per game. North Carolina however have been in great form, winning 10 of their last 11 games. The Tar Heels have won every game in the tournament by 7 points or more.
Sweet 16 Update
The final 16 teams are set and there are some big movers amongst the top favorites. Purdue who have a relatively easy matchup against Saint Peter's jumped from +2000 before the tournament to +850. Houston went from +2800 to +800 but must overcome Arizona to make it to the Elite Eight.
Three of the top four favorites remain in play and their title odds continue to shorten. Of the three, Kentucky experienced the biggest jump moving from +800 to +400.
March Madness Betting Favorites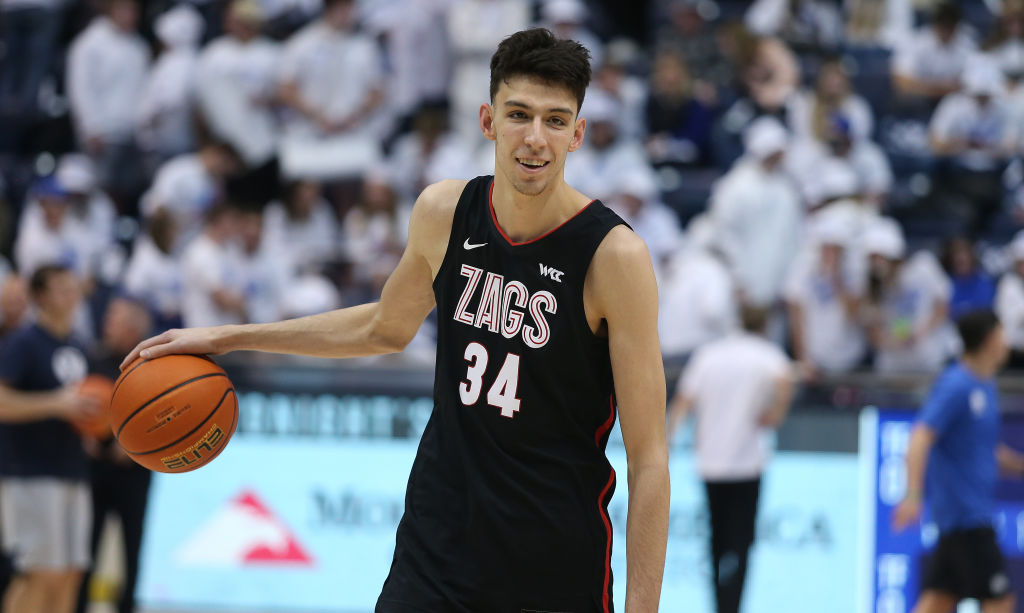 They're betting favorites and the number one team in college basketball for a good reason. The Zags are 24-3 and have enjoyed top-10 wins over Texas and UCLA. Despite losing Jalen Suggs and Corey Kispert to the NBA, the Bulldogs managed to keep hold of Drew Timme. Alongside 7-foot unicorn Chet Holmgren, the pair form a dangerous duo and make this Gonzaga squad stronger than last year's. They enter March Madness having won their 10th straight WCC regular season title and will look to go one better than last year's finals loss.
Kentucky head into March Madness having won all their home games. They've only dropped four games since mid-December and earned a convincing 80-62 victory over a seeded Kansas side. The majority of Kentucky's losses can be attributed to key player injuries so expect the Wildcats to do some damage if they can stay healthy. Kentucky's success will be dependent on freshman Oscar Tshiebwe who transferred from West Virginia. The dominant forward leads Kentucky in scoring (16.9), rebounding (15.3), steals (1.8) and blocks (1.5) and looks set to cause headaches for opponents this month.
Arizona seems poised to make a deep run following their successful season in the Pac-12. First-year coach Tommy Lloyd has successfully implemented a high-flying offense that dominates the paint. His style has helped the Wildcats chalk up several impressive wins over top seeded colleges including Michigan and UCLA. Future lottery pick Bennedict Mathurin is an athletic forward who shoots the three at a respectable 38.2%. Mathurin links up well with rim rocker Christian Koloko and the pair will be a troublesome combo for opponents.
The Dark Horse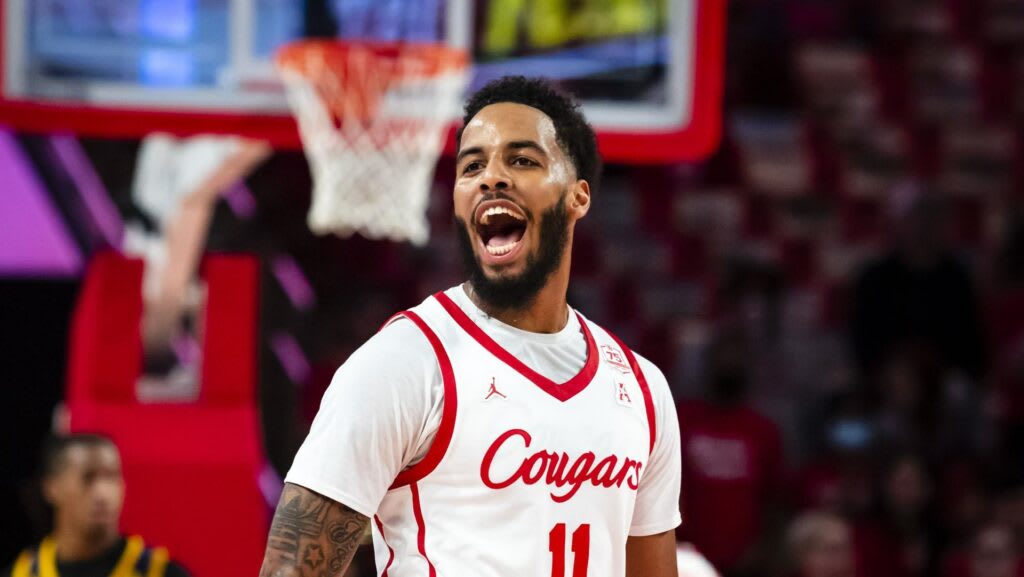 Historically, all but one March Madness winner has entered the NCAA Tournament with a top-25 Adjusted Offensive Efficiency (AdjOE) and a top-50 Adjusted Defensive Efficiency (AdjDE) ranking. Out of all the teams that currently rank for both, Houston has the longest odds. But the numbers don't lie. Houston is averaging 76.1 points per game and holding opponents to 58.8 – good enough for fourth best in the NCAA. The Cougars currently sit 11th for AdjOE and 15th for AdjDE. The fact that Houston hasn't beaten a top-seeded team this season is the only reason why they aren't making headlines but that could change once the tournament begins.
Odds to reach the Final Four
Leading crypto sportsbook Cloudbet have special futures on teams to reach the Final Four. Here are the top teams favored to make a deep run.
| College | Odds to make Final Four |
| --- | --- |
| Gonzaga Bulldogs | -185 |
| Arizona Wildcats | +140 |
| Kansas Jayhawks | +150 |
| Kentucky Wildcats | +155 |
| Baylor Bears | +290 |
| Auburn Tigers | +290 |
| Purdue Boilermakers | +320 |
| Villanova Wildcats | +350 |
| Iowa Hawkeyes | +350 |
| UCLA Bruins | +360 |
Latest odds via Cloudbet as of March 18.
Best March Madness Betting Offers
Best odds in College Basketball
Famed low margin crypto sportsbook Cloudbet will be offering their popular 'Zero Margin Odds' (no juice) on select March Madness games. Only the first 1000 customers to bet on each select game are eligible for these unbeatable odds so be sure to sign up before the tournament begins.
Keep your eye out for the highlighted games and you'll net yourselves industry-best odds on money line, spread and totals bets.
March Madness markets aren't limited to just games at Cloudbet. Explore their endless array of futures markets including a special market on the tournament's top scorer.
Maximize your March Madness winnings today at Cloudbet. Signup to earn a 5 BTC deposit bonus!
BetOnline
100% Reload Bonus
BetOnline are giving users $1000 of house funds to bet on March Madness. Simply reload your accounts with the promo code MM2022 to claim a reload bonus on deposits of $50 or more.
New to BetOnline? Make sure you use the code BOL1000 for your initial deposit to earn a 50% welcome bonus up to $1000.
Free March Madness Insurance

Our friends over at SportsBetting.ag have two incredible insurance promos to give you some peace of mind during all the madness.
Backing a top 3 seed during the first weekend? You'll get a refund on your spread bet if your top 3 seed experiences an early exit in Round 1 and/or Round 2.
We love free basketball but not if it hurts our bets. At SportsBetting.ag, if your under bet is winning at the end of regulation but loses in overtime, they'll refund your wager for the full amount, up to $100.
Deposit with SportsBetting today and use the promo code SB1000 to earn a 50% deposit bonus up to $1000.
Half Time Payout
Bet on any March Madness game with Stake. If your selection leads by 5+ points at half time but ends up losing, you'll get paid out up to $100!
2022 March Madness Key Tournament Dates
March 13: Selection Sunday
March 15-16: First Four
March 17-18: First Round
March 19-20: Second Round
March 24-25: Sweet 16
March 26-27: Elite Eight
April 2: Final Four
April 4: NCAA Championship Game
Andy Katz's Top 10 Title Contenders
The NCAA's Andy Katz ranked his top ten teams following the Top 16 reveal. Katz has Kansas and Purdue ranked several slots higher than their current odds. The big surprise though is Illinois who crack into his top ten despite having double the odds of most top teams.
Previous March Madness Winners
Villanova is the most successful recent winner having won the Championship twice in the past six years. No team has won back-to-back titles since Florida in 2006 and 2007.
| Season | National Champion | Odds Prior to Round 1 of March Madness |
| --- | --- | --- |
| 2020-21 | Baylor Bears | +500 |
| 2019-20 | Tournament cancelled | N/A |
| 2018-19 | Virginia Cavaliers | +675 |
| 2017-18 | Villanova Wildcats | +570 |
| 2016-17 | North Carolina Tar Heels | +535 |
| 2015-16 | Villanova Wildcats | +1,500 |
| 2014-15 | Duke Blue Devils | +1,000 |
| 2013-14 | Connecticut Huskies | +9,500 |
| 2012-13 | Louisville Cardinals | +450 |
| 2011-12 | Kentucky Wildcats | +185 |
| 2010-11 | Connecticut Huskies | +2,500 |
| 2009-10 | Duke Blue Devils | +650 |
| 2008-09 | North Carolina Tar Heels | +400 |
| 2007-08 | Kansas Jayhawks | +700 |
| 2006-07 | Florida Gators | +400 |
| 2005-06 | Florida Gators | +2,000 |
| 2004-05 | North Carolina Tar Heels | +350 |
| 2003-04 | Connecticut Huskies | +450 |
| 2002-03 | Syracuse Orange | +1,800 |
| 2001-02 | Maryland Terrapins | +350 |
| 2000-01 | Duke Blue Devils | +250 |
Odds of having a perfect March Madness bracket
The odds of having the perfect March Madness bracket are an incredible 1 in 9.2 quintillion.
Who has won the most NCAA Championships?
UCLA is by far the most successful basketball college having won a record-breaking 11 titles.
UCLA — 11.
Kentucky — 8.
North Carolina — 6.
Duke — 5.
Indiana — 5.
UConn — 4.
Kansas — 3.
Villanova — 3.
Where can I bet on 2022 March Madness?
There's no shortage of online sportsbooks that offer comprehensive betting markets for March Madness. Our preferred sportsbooks are safe and secure with plenty of markets for each game.
How to bet on 2022 March Madness futures?
Sportsbooks usually display March Madness futures in the American format:
Gonzaga Bulldogs +400
Arizona Wildcats +750
Kentucky Wildcats +800
This indicates that the Gonzaga Bulldogs are the favorite because they have the lowest number beside them. In this situation, Arizona is viewed as the slight favorite over the Kentucky.
How do those numbers translate into payouts? Consider Gonzaga as an example. If you bet $100 successfully on the Bulldogs to win March Madness, you'd get $500 – your original stake is returned plus your winnings of $400.
Calculate your potential March Madness winnings with our odds calculator.
Who is the current favorite to win March Madness in 2022?
The Gonzaga Bulldogs are the betting favorites to win a NCAA Championship with odds of +400.
When does March Madness 2022 start?
March Madness 2022 begins on March 15, 2022.
Who won March Madness in 2021?
The Baylor Bears won March Madness with a 86-70 victory over Gonzaga in the 2021 Championship game.
Who has won the most NCAA basketball championships?
UCLA have won the most championships with a record 11 titles. Their last title win came in 1995.
What channel is March Madness on?
March Madness will be televised on CBS, TBS, TNT and truTV. The Final Four and championship game will be aired on TBS.
How to stream March Madness?
You can stream March Madness games via NCAA March Madness Live or on CBS' streaming platforms Paramount+ and Sling TV.
What are the odds of having the perfect March Madness bracket?
Filling out the perfect March Madness bracket isn't impossible but the odds are certainly stacked against you. The odds of having a perfect March Madness bracket is 1 in 9,223,372,036,854,775,808. That's 1 in 9.2 quintillion.
Where to bet on March Madness?
Has Duke played North Carolina during March Madness before?
Rivals Duke and North Carolina will come face to face for the first time ever this year. They came close to playing each other in 1991 with both teams making the Final Four. Unfortunately they were on opposite ends of the bracket and only Duke advanced to the title game which they ended up winning.