As the sport of Mixed Martial Arts has grown, so too has the popularity of UFC betting. This MMA betting guide will help you to learn how to bet on UFC fights.
Best MMA Betting Sites
How to bet on the winner of UFC fights
Favorite vs Underdog
When a sportsbook releases a betting line, it designates the favorite and the underdog.
The expectation is that the favorite wins; their odds will have a minus sign next to them.
The expectation is that the underdog will lose; their odds will have a plus sign next to them.
These odds make up the fight's moneyline.
UFC Moneyline betting
The moneyline identifies the favourite and the underdog, but the odds assign a value to each side. The size of the odds expresses the extent to which they are favored to win, or expected to lose.
Favorites, as we have seen, take a minus sign; underdogs a plus sign.
If a favorite is listed at -200 it means you have to wager $200 to win $100. If the favorite wins, you win $100, but if they lose, your $200 goes with them. Because favorites are expected to win, you assume more risk when you bet on them.
If an underdog is listed as +200 it means if you bet $100 and they win, you get $300 (your $100 stake and $200 in winnings (a simple but important breakdown when it comes to managing your bankroll). Because underdogs are not expected to win, there is a greater reward when you back them.
When looking for a sportsbook to play with, comparing the moneyline is an excellent gauge – though not the only consideration – of value. Generally speaking, it always pays to look for the best odds available, though be sure to also read all the sportsbook rules as they do differ from book to book.
The moneyline is sometimes casually called just "the line"; someone looking for the best odds is "searching for the best line."
Sportsbooks that tend to consistently offer low-margin odds for the US gambling markets include DraftKings and BetMGM.
What happens to my UFC bet if the fight ends in a draw?
Fights can end in a draw, no contest, or with a DQ (disqualification), although this is rare. Usually, a draw in a UFC fight results in voided moneyline bet – meaning you get your stake back. But be sure to read the MMA betting rules before placing a bet, as different bookmakers have different rules.
How to read UFC odds
The majority of the UFC's viewership is based in North America, as are its broadcast team and partners. As such, you'll almost always hear the likes of Jon Anik describe fight odds in their American format.
Example: Stipe Miocic (+120) vs Francis Ngannou (-145)
As we have learned, being at +120 makes Miocic the underdog.
A $100 bet on a +120 underdog returns you $120. And as we also now know, at -145, that makes Ngannou the favorite. To win $100 by backing this favorite, you need to risk $145.
Odds reflect the expected outcome and illustrate the extent to which one fighter is favored over another.
A favorite at -400 is more favored to win than one at -300, who in turn is more favoured than one at -200. Similarly, an underdog at +150 has a perceived better chance of an upset than an underdog at +300, or +500.
Line Movement – What are opening and closing fight odds?
Oddsmakers set the moneyline based on what they believe to be the probability of winning for each fighter. The first odds are the opening odds. As action comes in, the line adjusts to equalize the bookmaker's risk, like a typical market governed by supply and demand.
This is line movement.
When the cage door shuts, the final odds are the closing odds. If the gambling community reacts strongly against the opinion of the sportsbook, the closing odds can be wildly different to the opening odds.
Professional UFC bettors often buy the moneyline market early, locking in higher opening odds before the line moves.
If there was no line movement, sportsbooks wouldn't exist because they wouldn't be able to function as viable money-making concerns. Every business needs a business model! (See also the section on Vig below.)
Stay on top of any live movement using The AllStar's MMA odds checker.
Betting the Over/Under in UFC
Over/Under betting outside of Combat Sports
You may have heard of the Over/Under in relation to other sports, where it usually refers to the Total number of points scored in the game. For example, let's say the Over/Under on an NFL game is offered at 55 points.
If you take the Over, you win if the points total is greater than 55 (say the score is 21-35).
If you take the Under, you win if the points total is fewer than 55 (say it ends 21-28).
How it works for MMA
In MMA, the Over/Under is set at the total number of rounds that the fight will last.
Let's take for example a 3 x five-minute round fight, set at:
Over 1.5 rounds (-200)
Under 1.5 rounds (+140)
If you believe the fight will finish before the midway point (i.e., halfway through the second round, or at 7:30 on the clock) then you would take the Under, offered at +140. As explained above, the plus sign signifies this is the sportsbook's underdog position.
Should the fight finish at any time before the halfway mark, a $100 bet on the Under wins $140, returning your $100 stake and winning $40. If the fight goes beyond the halfway mark, the Under loses and the Over wins.
Backing the Over at -200 (the favorite position), requires a $200 stake to win $100.
Example: Khamzat Chimaev vs Li Jingliang Over/Under betting
Let's use Khamzat Chimaev's comeback fight against Li Jingliang as an example of how Over/Under betting works in the UFC.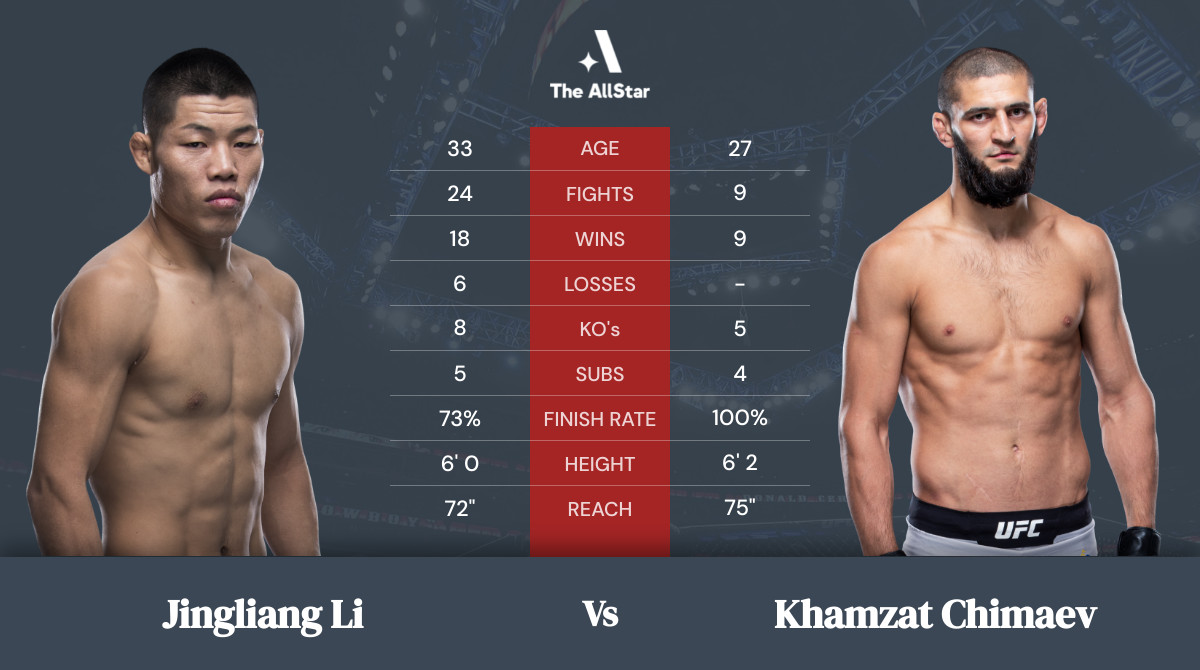 Khamzat Chimaev came into the fight riding a huge hype train, having completely destroyed his first three UFC opponents in very short time.
5 Dimes sportsbook had the market set to Over 1.5 rounds (-130) and Under 1.5 rounds (+110). The implied probability of odds of -130 is 56.52% – meaning 5Dimes expected the fight to end before the midway point of Round 2.
And they were correct. Khamzat Chimaev finished "The Leech" with a Submission at 3:16 of Round 1.
UFC round betting – how to bet on the exact round a fight will finish
If you're a fan of the UFC heavyweight division, you'll know that there are more KOs in this division than any other weight class, and you might want to bet on the fight finishing early.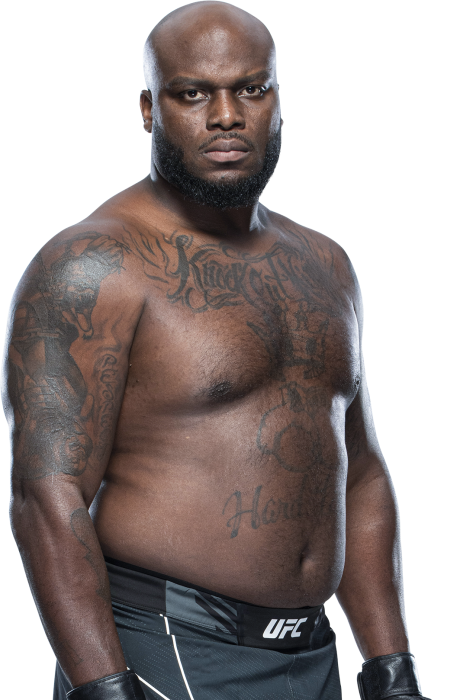 Let's take the real-world example of the Derrick Lewis vs Curtis Blaydes fight at UFC Fight Night 185 / UFC Vegas 19. If you felt the bout wasn't going to go to the judges scorecards, you could have bet on the fight ending in any of the scheduled five rounds, at these odds:
Fight ends in round 1 (+250)
Fight ends in round 2 (+400)
Fight ends in round 3 (+550)
Fight ends in round 4 (+800)
Fight ends in round 5 (+1400)
Lewis won that fight by KO/TKO in Round 2 at 01:26 – so you're either in the money at +400, or… better luck next time.
UFC Prop bets – aka Specials
For longer odds, you could bet on the winner, the round that the fight ends, and even the method of victory. This is an example of a prop bet. Sometimes they are found listed as specials.
Prop bets – short for proposition bets – are a fun way to turn your predictions into bigger winnings. You can generally find higher odds the more specific your bet is, because of a lower probability of the outcome.
Lewis was at +300 to win, but if you picked a Round 2 finish, those odds jumped to +1400. A $100 bet would have made you a $1400 profit.
Picking Lewis in Round 2 and by Knockout, would have netted you $1600 on a $100 bet. An extra $200 simply because you looked for a more specific prop bet.
DraftKings and FanDuel offer an extensive range of MMA prop betting markets.
What is Vig?
All sportsbooks charge a fee to place a bet with them, and this is commonly referred to as "vig" – short for "vigorish".
It has other names too, like "juice", or at European-based sportsbooks, often "margin", but it is the same thing. Think of it as a tax, or the price you have to pay a sportsbook to play.
In the US, the vig will be included in the American odds.
To illustrate, let's say the favorite is at -110 and the underdog as +110. Two bettors each take one side of the action – one backs the favorite, the other the underdog.
On the favorite, you have to risk $110 to win $100. On the underdog, you need to bet $100 to win $110.
The favorite loses, the bookmaker takes $110 from the bettor who backed the favorite but pays $100 to the bettor who backed the underdog. The bookmaker keeps the $10 vig.
The favorite wins, the bookmaker pays $100 to the bettor who backed the favorite, keeps the $10 vig, while the bettor who backed the underdog loses $100.
Remember, you always have to risk more on a favorite than you'd win on an underdog – it's how sportsbooks stay in business.
---
Can you bet on UFC fights online?
Yes. The easiest way to bet on UFC fights online is to open an online MMA betting account with a reputable sportsbook.
With sports betting being more widely legalized, serious sports bettors and casual fight fans are spoiled for choice as sportsbook operators vie for your business. Be sure to look for sign-up bonuses, free-bet giveaways, odds boosts and other promotions.
Online sports betting is already legal in 18 states in the US.
Some of the biggest states that have legalized mobile wagering include Colorado, New Jersey, Pennsylvania, Indiana, and West Virginia.
To see if sports betting is legal where you live, check out our state-by-state tracker.
The sportsbooks highlighted below are all trustworthy legal operators that you can place bets at online in your area.
Best Online Sportsbooks for UFC betting
Where to place a UFC bet online in the United States
Placing UFC bets offline in the United States
In Arkansas, Delaware, Maryland, Montana, New Mexico and New York, sports betting is legal, but sports betting online is not yet legal. The legislative process is different from state to state, and at different stages of the process in different states.
If sports betting is legal in your state, but online betting isn't, your ability to bet on the UFC depends on your proximity to bricks-and-mortar casinos or bookmakers.
For example, New York state residents can bet at casinos upstate, although the action is minuscule compared to New Jersey where online sports betting is legal. Some estimates suggest New Jersey sees $1billion in bets each month – with 20% or so believed to originate from native New Yorkers.
Sports betting in any form, be it online or offline, remains illegal in 27 of the 51 US states.
---
Resources for UFC betting
Upcoming UFC events
Ready to place your first bets? Keep track of the UFC schedule.
UFC schedule and odds comparison app
Download The AllStar sports app for personalized betting recommendations based on your location, live odds comparison, and up-to-date MMA stats + schedules.
MMA odds comparison
The AllStar has a comprehensive MMA odds comparison tool to help you find the best-priced odds in real-time.
UFC betting tips and predictions
Take a look at our weekly UFC Betting previews to help you with your picks.
---
How Much to Bet: A flat-betting strategy
The concept of flat-betting is a good place to start for sports fans flirting with sports betting.
If you're just starting out and interested in giving sports betting a go, a good rule is to risk only what you can afford to lose. You can go big or go home, or, if you're in it for the long haul, try a flat-betting approach.
This means betting the same amount whenever you bet, while risking only 1%-5% of your bankroll per bet. So, if you've given yourself a $1000 to play with, don't risk more than $50 per event.
By flat-betting, bettors guard themselves against losing their entire bankroll during a bad stretch; and set themselves up for a positive return on investment (ROI) when they're on a roll.
A brief history of betting in the UFC
Biggest betting upsets in UFC history
Most UFC betting action happens on main card fights, with famous fighters and the hype fuelling MMA bettors. However, you often find best value UFC bets on the prelims. Lesser-known fighters can give Vegas oddsmakers a harder time when trying to set their odds, unwittingly presenting bettors with an opportunity to find value.
Famous UFC betting upsets
Shana Dobson (+950) defeated Mariya Agapova by Knockout at 01:38, Round 2
Shana Dobson was a huge +950 underdog coming into this fight which took place at UFC Vegas 7 in August 2020. She was on a 3-fight losing streak and had yet to get a win in the UFC proper. On the other hand, Mariya Agapova was on a tear and sitting at 8-1-0 in her professional MMA career.
Oddsmakers set the line on Dobson to win at a whopping +950 – meaning if you had placed a $100 bet on her to win, you would have won $950. Not a bad UFC betting profit!
---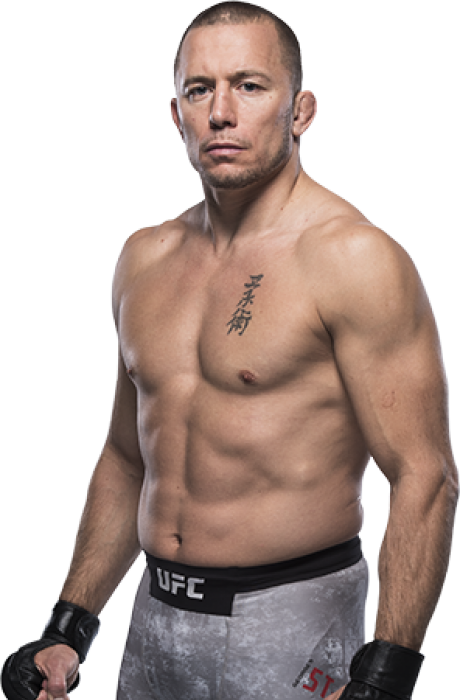 Matt Serra (+850) defeated Georges St Pierre by Knockout at 03:25, Round 1
Matt Serra famously beat GSP at UFC 69, in April 2007. Serra's win is widely regarded as the most shocking UFC title upset of all time. GSP is undefeated since that defeat, and avenged the loss a year later. In the first fight, not many gave Serra a chance of winning – with oddsmakers pricing him at a +850 underdog.
Serra proved the doubters wrong with a surprise knockout in the first round. Those who did back him were left very happy – a $100 bet on Serra turned into a $850 betting profit.
---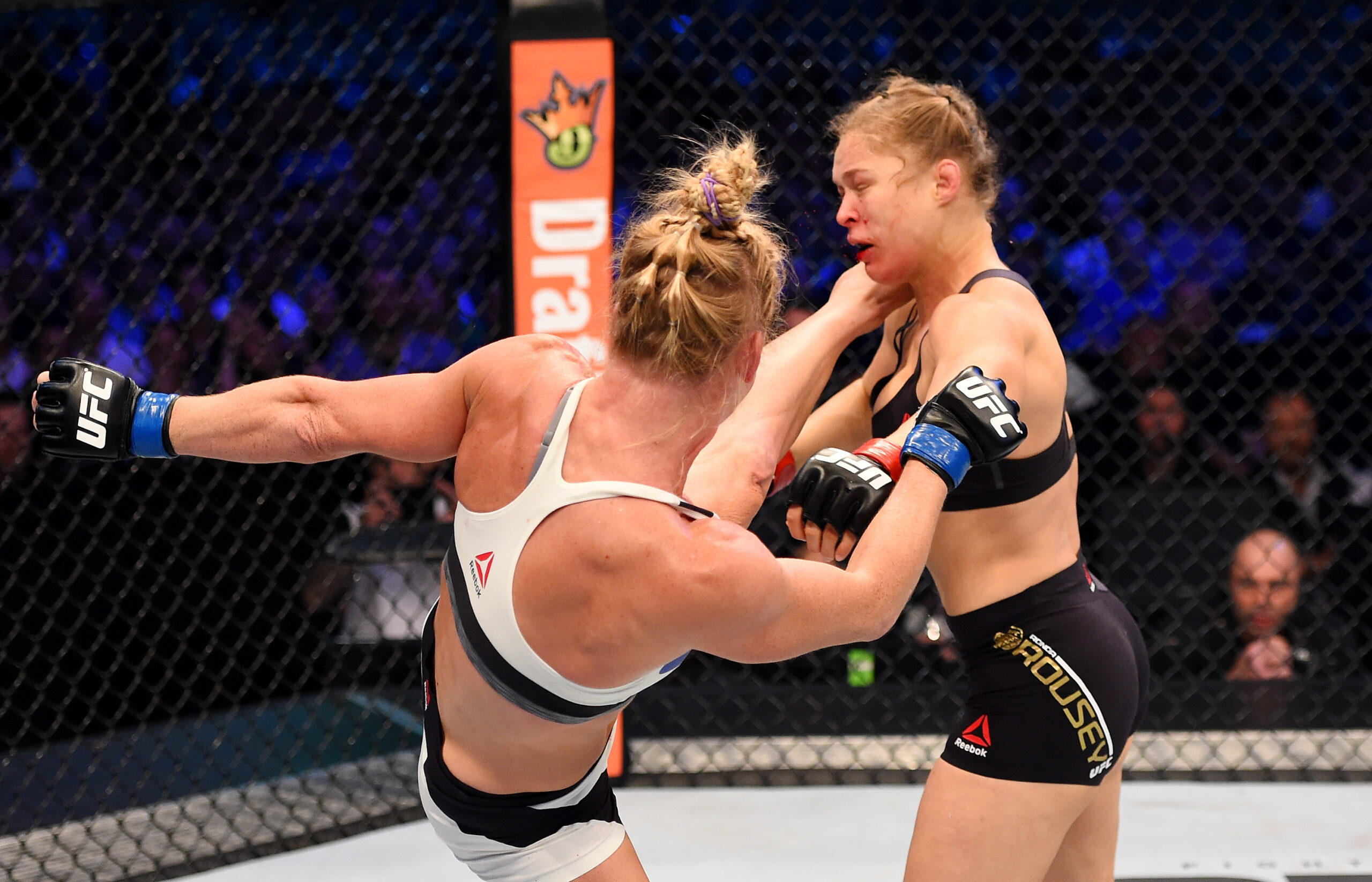 Holly Holm (+830) defeated Ronda Rousey by Knockout at 0:59, Round 2
Holly Holm shocked the MMA gambling community with a head-kick knockout of the previously invincible Ronda Rousey at UFC 193. Rousey was undefeated and had a 12-0 professional record coming into the fight. She had taken the UFC by storm, finishing all of her opponents by submission or knockout.
Oddsmakers expected Holm to fall victim in a similar fashion, pricing her at a +830 underdog. It was quickly apparent that her boxing skills were far superior, lighting Rousey up on the feet in the first round. She continued with that momentum in round 2, setting up a highlight reel head kick.
A $100 bet on Holly Holm to beat Ronda Rousey would have made a $830 betting profit.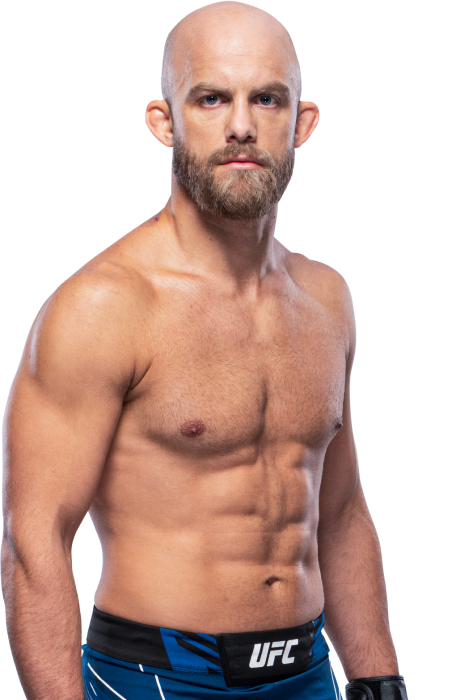 Can UFC fighters bet?
Yes. As long as they do not risk the integrity of the UFC, they can place bets. That means they can bet on themselves to win, but obviously not to lose, as that would be match-fixing. Justin Jaynes famously bet his entire US$25,000 purse on himself (as a +140 underdog) to beat Charles Rosa.
Unfortunately for Jaynes, he lost, meaning he competed in the Octagon that night for free.