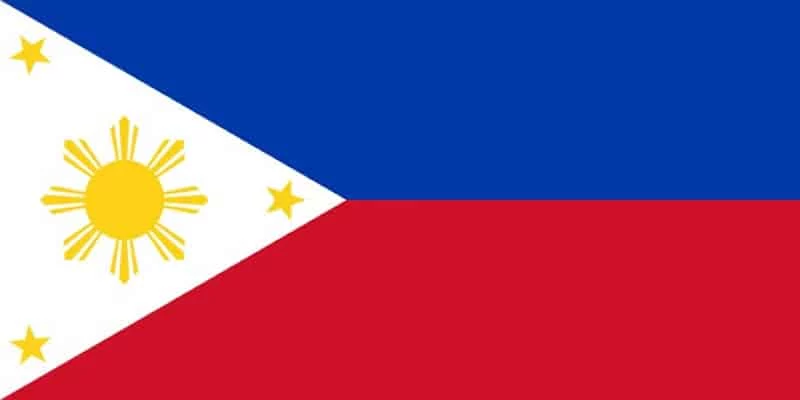 Online sports betting in the Philippines is exploding in popularity.
If you're looking to get into online sports betting, let The AllStar's online sportsbook reviews help inform and guide your decision making.
We highlight five of the best online sports betting sites available to players in the Philippines, giving you access to all the international sporting action you want. Basketball fans, baseball fans, soccer fans, fight fans – these sites deliver.
Be sure to read the full reviews before making your choices, and remember to look at the latest promotions to help give your bankroll a boost. If you're new to sports betting, let our Betting Education articles help you through the basics before you get started. Let's Go!
#1 BetOnline
Pros: A great all-rounder. Established 2004. Wide range of sports markets offered.
Welcome Bonus: US$1,000 first deposit (PHP50,000), 50% (fiat) or 100% (crypto) matched.
BetOnline is an American sportsbook with a trusted following, operational since 2004. While the overall package may not be quite as impressive or dazzling as some of its competitors, the site meets the brief and as a sportsbook, delivers.
First-time depositors can get up to $1000 in a sign-up bonus. There is no structured rewards or loyalty program.
#2 MyBookie
Pros: Reputable sportsbook. Established 2014. Good betting tools. Wide range of sports markets offered.
Welcome Bonus: $1,000 (PHP50,000) first deposit, 50% match.
MyBookie is, without a doubt, a comprehensive sportsbook, with a range of sports and a granularity that's impressive. It's bold UI is not only eye-catching but makes navigation easy, although the site can sometimes let itself down on the some of the finer details. The live-betting experience was a bit of a disappointment compared to other sites, but MyBookie is a legit option worth checking out.
First-time depositors can get up to a $1,000 (PHP50,000) Welcome Bonus.
#3 Cloudbet
Pros: Established 2013. Competitive odds; high limits. Great live-betting.
Cloudbet stands by its Best Prices claim, offering competitive odds and high limits since 2013. The sports offering is comprehensive, while the site boasts some unique data comparison tools designed to allow players to make more informed betting decisions. These tools pepper the site and may appeal to players who like to pore over the data first.
There is no Welcome Bonus for sportsbook users, but the site recently launched a six-tier Loyalty Program to reward consistent play.
#4 SportsBetting
Pros: Pared-back, no-nonsense site. May appeal to some.
Welcome Bonus: $1,000 (PHP50,000) first deposit, 50% (fiat) or 100% (crypto) matched.
SportsBetting.ag is a sister site to BetOnline, and as such their offerings are very similar from a functional perspective. For example, the betting-tool functionality is the same. However, the difference is notable in the UI, with SportsBetting providing a pared-down, stripped-back site. This can make navigation cumbersome, and it isn't the easiest on the eyes while on-site.
First-time depositors can get up to $1000 (PHP50,000) of Welcome Bonus funds, and are encouraged to play with cryptocurrency. There is no structured rewards or loyalty programme.
#5 Stake
Pros: Good sports offering; slick UI.
Welcome Bonus: 200% matched first deposit up to $1,000 (PHP50,000).
Stake is a slick site – on different levels. The UI is neat and tidy; design and navigation clean. The site is stylish, which may seem superficial but makes for a nice UX. The sports offering is comprehensive, and offers a stable of ongoing sports promotions which some may enjoy. Commercial tie-ins with the UFC, with big name ambassadors like Israel Adesanya makes Stake feel as much a brand as a sportsbook.
Champagnepapi himself, Canadian superstar rapper Drake, is the latest celebrity to represent the brand.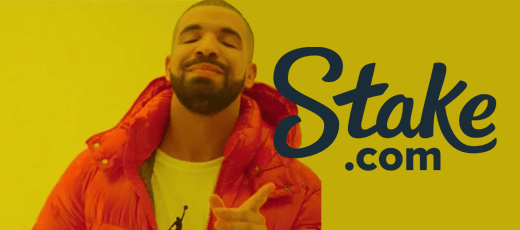 New players are greeted with a 200% matched deposit up to $1,000 (PHP50,000).
---
Online Betting in the Philippines
Online betting in the Philippines is becoming increasingly popular, just as it is all over the world. The number of online sports betting and casino sites that have mushroomed is quite incredible, so it is important that you chose sportsbooks that are registered and licensed by legitimate governing bodies. This is important for fair betting odds as well as security and trustworthiness.
All of the sportsbooks we have reviewed are reputable, and offer the opportunity to bet on all the major sports around the world, especially the biggest leagues in North American sports, as well as the biggest tournaments in global sports like soccer.
Are you a basketball fan looking to bet on your favourite NBA team, or a graduate wanting to back your alma mater in the NCAA? Maybe you're football mad and want to bet on your English Premiership team, or on the giants of European football as they battle their way to UEFA Champions League glory?
Waiting for the NFL gridiron the start up again, or the first swing of the new MLB season? Or a fight fan, into boxing or MMA and the UFC?
The sites we have reviewed above have you covered.
And be sure to check out all the promotional offers at each site – it's a handy way to extend your bankroll when you start off. There will be rollover requirements, so make sure you understand those too, but our in-depth online sportsbook reviews are a great place to start. Still, the best place to learn about all available offers is at the sites themselves, so be sure to visit and take a look for yourself.
Is Sports Betting Legal in the Philippines?
Yes it is. The legalities of online sports betting in the Philippines can be a little confusing at first, but let us help explain.
Aside from the Cagayan region, gambling is legal in the Philippines, be it in person or online. However, there are fairly strict regualtions. Filipinos can only play gamble via outlets run by a Philippine Amusement and Gambling Corporation (PAGCOR) operator. Again, this can be in-person on-site or online.
There are domestic-run, PAGCOR-approved online sportsbooks, but there is also nothing illegal about Filipinos sports betting at an offshore foreign-operated sportsbooks like those we have reviewed. And so, many online sports betting sites happily take clients from the Philippines.
In that sense, Filipino sports bettors are spoiled for choice, as their demand can be met by both domestic and international online sportsbooks.
What Sports Betting is Popular in the Philippines?
The nation's passion for basketball is well known, epitomized by none better than the legend that is Robert Jaworski. Action on the local Philippine Basketball Association (PBA) and of course the NBA in the US is hot and heavy.
In a nation that loves to get behind its national heroes, it's no surprise that since Manny Pacquiao hung up his gloves that interest in the world of boxing has waned, but big fights will always draw local interest and action. Football is also very popular, most of the focus being on the big international leagues like the English Premier League, Serie A and La Liga. And Filipino's aren't immune to the international fervor that surrounds a FIFA World Cup – the next one happening later this year.
Other popular sports to bet on online include tennis, baseball, MMA and esports.
Are Sports Betting Winnings Taxed?
Filipino bettors do have to pay taxes on sports betting winnings, be it online or not. How much you pay depends on the amount you earn, although anything over PHP10,000 is subject to a 20% flat tax. Your sportsbook should typically withhold these taxes, and likely will if you use a domestic PAGCOR site, but international sportsbook most likely wont.
Online sports betting earnings are considered a part of "ordinary income" and so should be reported as regular income. Depending on your tax situation, you could pay anywhere from 5% to 32% on your hobby's gains.
That said, we are far from the authority on this, so recommending that you seek professional advice from a tax accountant or tax lawyer seems only reasonable to us.
How to Deposit when Sports Betting in the Philippines
Depending on your choice of sportsbook, the methods with which you can deposit will vary a little. That said, there are commonalities across the sites we recommend.
From the Philippines, you should be able to deposit with most major credit cards – Visa, Mastercard, Discover and American Express. It's worth taking a minute to check the fees charged (you can find this information in our full reviews). Bank transfers and wires are also commonly accepted.
The next method to consider involves third-party transfer intermediaries, the number of which ais almost as big as the number of online sportsbooks you could chose from!
You may be familiar with the digital money transfer services offered by companies such as Neteller and Skrill, or Ria and MoneyGram. Seeing as most offshore sportsbooks will have an international client base, one or two of these service providers are often available as a method of depositing at our recommended sites. While not necessarily the most widely available option, some sites might accept payment from Western Union.
Finally, it is also worth checking processing times. Deposits generally happen very fast, and funds will appear in your playing accounts quickly, while for withdrawals the times will vary. Again, these details are covered in our individual sportsbook reviews.
Mobile Sports Betting
Back in the day, it was par for the course that sports betting sites would need you to download an app on mobile, which usually offered only a stripped-down version of their desktop offering.
However, those days are behind us now and all of the online sports betting sites we reviewed here offer mobile-optimized versions of their website which you can access through your browser on your phone (or tablet). It's a must these days if they are to survive.
If you come across a site that does still require you to download a mobile app for your iOS or Android device, you might want to reconsider. Then again, you may just find one that suits your needs perfectly.
As usual, the final word is yours, but we hope our guidance and opinions has helped.