The NBA is a multi-billion dollar business with players and coaches paid insane amounts. But what about the professional mascots? How much do NBA mascots make to hype up and entertain fans?
How much does a NBA mascot get paid?
Salaries vary amongst NBA mascots but the now defunct SportsMascots.com estimated that the majority of experienced professionals make over $100,000 per year.
According to one NBA mascot who spoke to FiveThirtyEight, their salary is significantly higher than the industry average. "Hockey, baseball and football do a decent job of compensating mascots in the $30,000-to-$50,000 range," they said. "But the NBA is this whole other world."
Like all professions, salaries can differ depending on a number of factors. It's only natural that rookie mascots make less than their experienced counterparts but their salaries increase as they learn more skills, gain experience and bring value to the team. Those starting out would need a few years' experience before they can command six-figure salaries.
Why do they earn so much?
Modern-day mascots are more than simply glorified cheerleaders who strut around in a stuffy suit. They are experts in comedy, acrobatics, choreography and dance. They grow their character and brand, consequently building up the fans' rapport for their team. Ultimately, they form a key part of a team's million-dollar marketing campaign.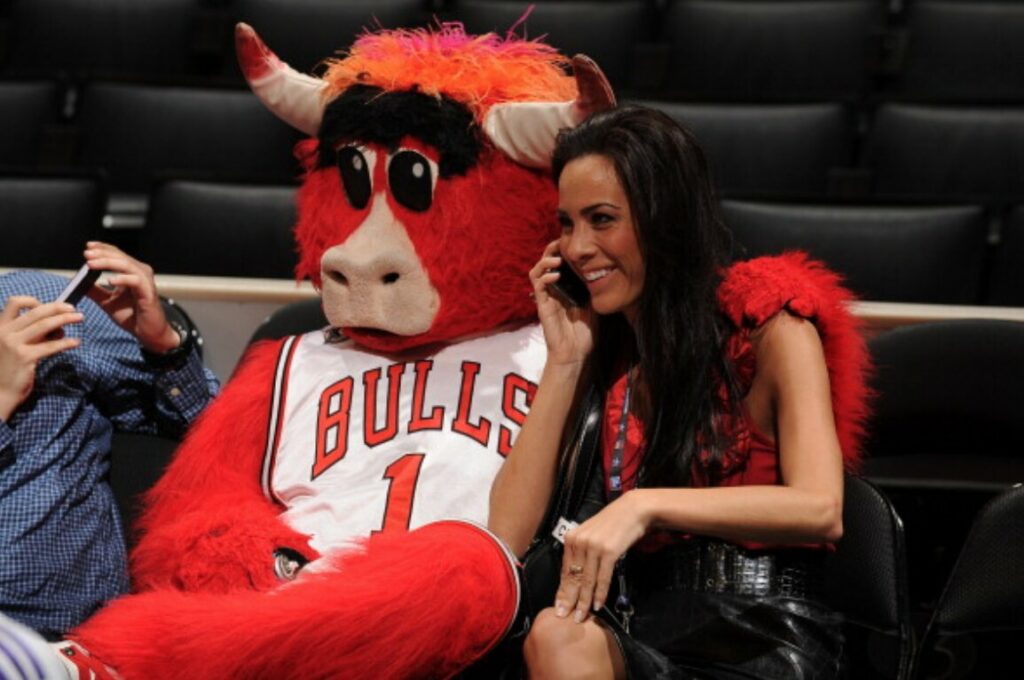 Benny the Bull was the first NBA mascot, making his debut back in 1969. Today, he's one of the most recognizable characters around the league. According to SportsMascots.com, Benny earns an estimated $200,000 per year and for good reason. Not only does he do a great job of entertaining fans, he also helps sell merchandise.
Bulls executive director Michelle McComas is a firm believer in Benny the Bull telling FiveThirtyEight that "Benny's popularity at games is proven in his merchandise sales, which are among the top 10 items sold in the team store."
Who is the highest paid?
The highest-paid NBA mascot is SuperMascot Rocky from the Denver Nuggets. Rocky makes $625,000 a year – more than 10 times the average annual salary of a professional sports mascot.
In 2006, The Mascot Hall of Fame inducted Rocky, Clutch the Bear of the Houston Rockets and Utah's Jazz Bear.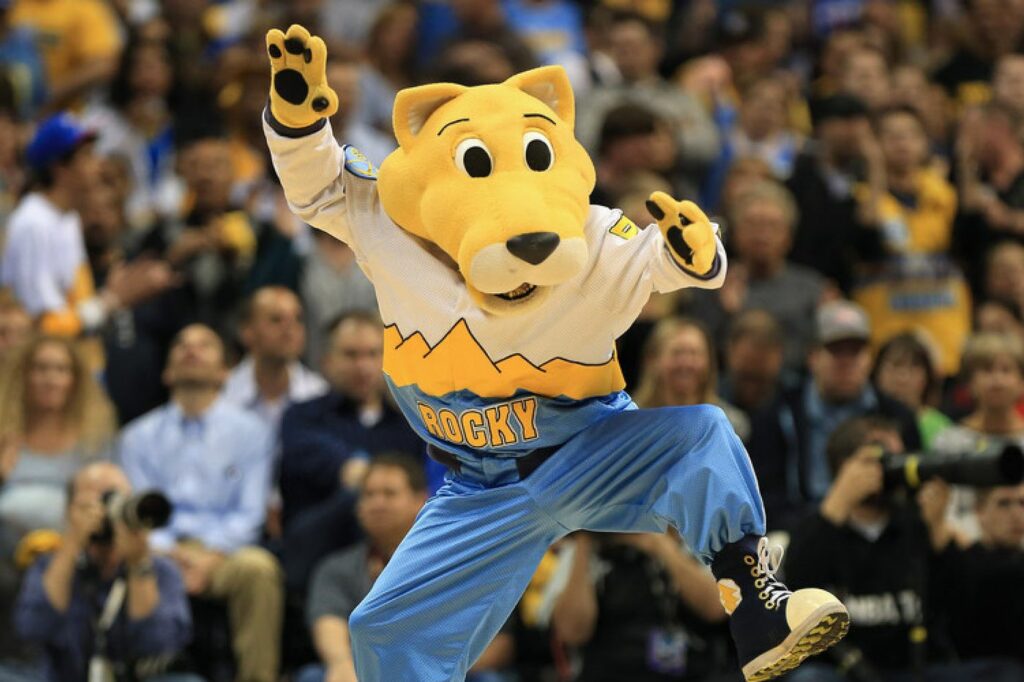 How many mascots are in the NBA?
There are currently 28 in the league. Some teams like the Cleveland Cavaliers and Dallas Mavericks have more than one. Sir CC and Moondog lead the way for the Cavaliers whilst the Mavericks have Champ and Mav Man.
Which NBA teams don't have a mascot?
Four NBA teams currently don't have one: The Brooklyn Nets, Golden State Warriors, Los Angeles Lakers and New York Knicks.