The trio of Kawhi Leonard, Paul George and Reggie Jackson is already proven to be a successful one.
While head coach Ty Lue has not yet announced who his starting point guard will be, these three players will end up alongside each other one way or another this season. For Jackson, this has him primed for a bounce-back year.
While his per-game numbers last season were on par with his career numbers, Jackson's efficiency suffered mightily in the absence of Leonard and George.
Asked to do much more offensively than he ever anticipated, and having to do it while often being guarded by the other team's best defender, Jackson saw his shooting form dip: His 3-point percentage sank to 32.6% last season from 43.3% in 2020-21.
He knows it was an inefficient year from the floor, but he also knows this year will be different, as he explained to reporters on Sunday at training.
Jackson's outlook
"Just be opportunistic this year," Jackson said, when asked about the difference between last season and this season. "Getting star players back, we added another great player in John [Wall], who's been a star in this league."
Norman Powell "is getting healthy, we're getting the acclimation of everybody. The young guys, their wings kinda spread last year," he said. "I think I'll find myself being in a position of a lot of sacrifice, but benefiting from a lot of the talent we have back here."
Jackson continued: "It's gonna be fun. I don't gotta play against the best defender anymore. I remember when Paul got hit with the whole Covid thing, we ran through shoot-around with the idea of Herb Jones guarding him, and then realizing he was gonna guard me for the night. So yeah, Herb Jones, guys like that are gonna have to guard about two or three options before they get to me, so I'm definitely looking forward to that."
Not just focusing on the returns of Leonard and George, Jackson made a key observation that should really unlock the best version of himself this season.
Not only do the Clippers have their two main stars returning, but the returns of Leonard and George will push players like Norman Powell to the bench on most nights, meaning there will be legitimate scoring prowess with each unit. For Jackson, this means whichever unit he find himself with, he does not have to be the main guy like he was last year.
Catch and shoot Reggie
While he has the ability to break the defense down, "Catch and Shoot Reggie" is the version of Reggie Jackson that has been the most successful in a Clippers uniform.
Hitting 45.3% of his catch and shoot threes in the 2020-21 season, Jackson was truly one of the most dangerous catch and shoot threats in basketball. The quality of his attempts were heightened by the defensive attention Leonard and George received, which is something he will now have the benefit of again, and perhaps to an even greater degree with the addition of players like Powell, Wall, and others.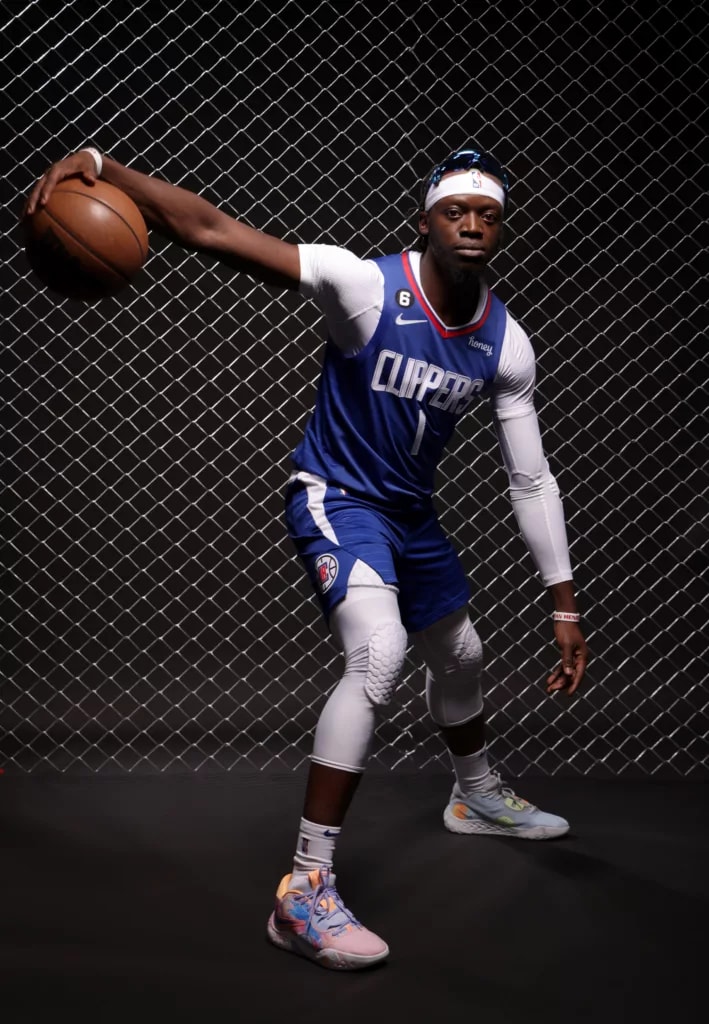 While his efficiency suffered last season, Jackson knows what his role is this year: Expect a bounce-back season alongside two of the game's best players.