Voting for the All-Star game is now open. Everyone's favorite players like LeBron, Giannis and KD are guaranteed a spot but which players might we see making their debuts? We look at 10 deserving candidates who could make their NBA All-Star debuts in 2022.
---
NBA MVP Betting
Luka Doncic was the preseason pick to win MVP but injuries have hampered his campaign.
See which players are the current MVP favorites.
---
Ja Morant
2021-22 Stats: 23.7 ppg, 5.5 rpg, 6.8 apg, 1 spg
Three seasons in and Ja Morant has proven to be the best player of his draft class. He's averaging career-highs in nearly every statistical category and has led the Grizzlies to the 4th best record in the West. If only one player on this list makes the All-Star game in Cleveland, it's going to be Ja.
LaMelo Ball
2021-22 Stats: 19.7 ppg, 7.6 rpg, 8.0 apg, 1.9 spg
LaMelo is having a breakout sophomore year. He is only one of three players in the history of the NBA aged 21 or younger to average at least 19 points, 8 assists and 7 rebounds (Luka Doncic and Magic Johnson being the other two). He's currently 7th in the league for assists and is a big reason for the Hornet's improved play this season.
Anthony Edwards
2021-22 Stats: 22.1 ppg, 5.8 rpg, 3.6 apg, 1.6 spg
Anthony Edwards has had an impressive start to the season. The 2020 first overall pick became the 5th youngest NBA player to score 45+ points after erupting for 48 points against Golden State in November. The Wolves are within playoff contention and a lot of it is down to Anthony Edwards.
Fred VanVleet
2021-22 Stats: 20.1 ppg, 5.1 rpg, 6.7 apg, 1.6 spg
Fred VanVleet is enjoying a career-season after stepping up to fill the void left by Kyle Lowry's exit. He's averaging career-highs in points, rebounds and assists to go with a respectable 43.4% shooting average. His stellar play has kept the Raptors within contention for the play-in.
Jarrett Allen
2021-22 Stats: 16.8 ppg, 10.8 rpg, 2 apg, 0.9 spg, 1.4 bpg
Allen is averaging career-highs across the board and the Cavaliers are benefitting from it. Cleveland now boast the league's second-best defense thanks to their tall-ball lineup. The six-season veteran has helped Cleveland become one of the top teams in the East and it only makes sense that the host-city gets some representation at the game.
---
---
Darius Garland
2021-22 Stats: 19.5 ppg, 3pg, 7.3 apg, 1.4 spg
Garland has truly elevated his game this season. He's improved in every major statistical category for every year he's been in the league and is nearly averaging an impressive 20 points and 7 assists per game. His averages should only increase with Ricky Rubio ruled out for the season.
Dejounte Murray
2021-22 Stats: 17.8 ppg, 8.4 rpg, 8.8 apg, 2.0 apg, 0.4 bpg
Murray joined rarified air this season. His averages over 15 points, eight rebounds, eight assists and two steals per game puts him in the same class as Magic Johnson and Michael Jordan. He's currently tied with reigning MVP Nikola Jokic for second-most triple doubles in the league.
Shai Gilgeous-Alexander
2021-22 Stats: 22.7 ppg, 4.8 rpg, 5.2 apg, 0.9 spg, 0.7 bpg
SGA has enjoyed a terrific December. Shai earned himself Western Conference Player of the Week honors for the last week of December after leading the Thunder to a 3-1 record. He's come up clutch several times this season, sinking game-winning daggers for the Thunder on numerous occasions.
DeAndre Ayton
2021-22 Stats: 17.0 ppg, 11.1 rpg, 1.6 apg, 0.8 spg, 0.8 bpg
His shot-blocking could do with some improvement but the fact remains that Ayton is averaging a double-double for the second-best team in the league. Ayton has also proven to be a valuable inside presence against the Warriors who clearly don't have the size to match him.
Tyler Herro
2021-22 Stats: 20.6 ppg, 5.0 rpg, 3.9 apg, 0.6 apg
Herro has been sensational coming off the bench for Miami. His FG% and 3pt% has improved this season giving the Heat a reliable and efficient scoring option off the bench. With Miami sitting 4th in the East, there's no reason why Herro doesn't deserve to be considered for the February showpiece.
---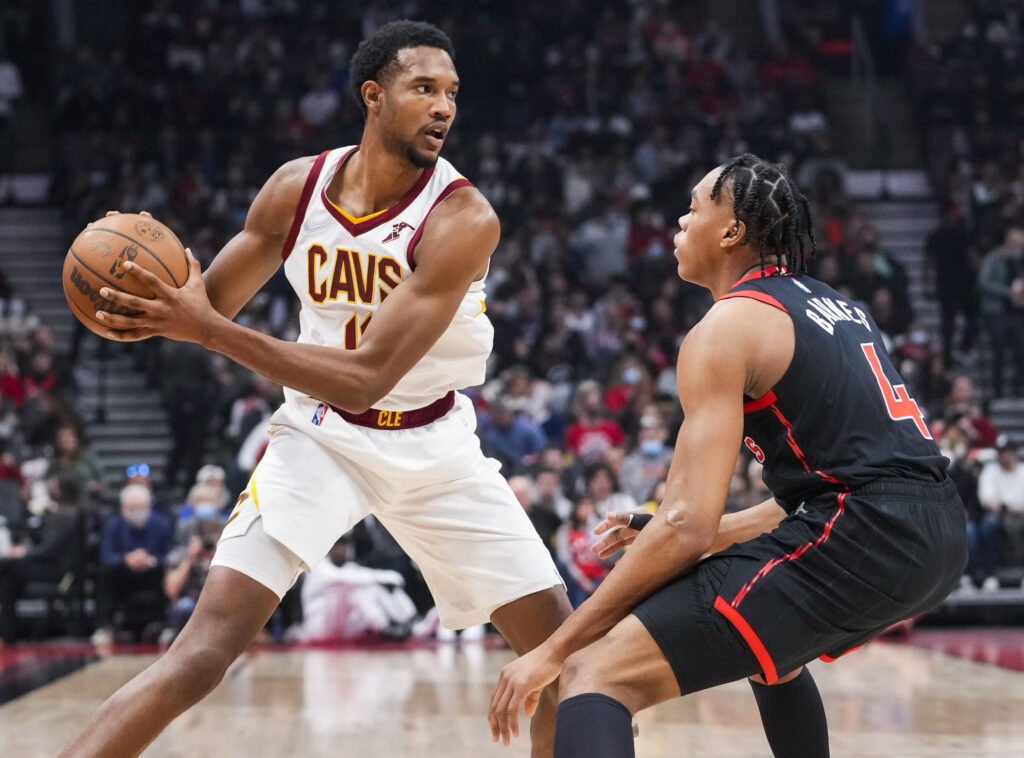 NBA ROTY Betting
Cade Cunningham was the hot favorite coming into the season to win Rookie of the Year.
See which rookies have exceeded expectations and climbed up the list.
---