(Updates with game postponements in fourth paragraph.)

The current Covid-19 outbreak has left NBA teams scrambling to find players to fill their rosters, as the league strives to avoid pausing its current season.
New NBA rules allow teams to sign a replacement player for every existing player that has caught the virus. These replacement signings will not count towards the salary cap or luxury tax.
Former players have been taking it upon themselves to ring up coaches in search of a gig. Philadelphia's head coach Doc Rivers revealed he's been fielding calls from players who are past their prime. "I was like, You've got to be kidding me, You can't play anymore. I told one of them that – you can't play basketball, what are you talking about, a round of golf?"
A number of veterans like Joe Johnson, Isaiah Thomas and Ersan Ilyasova have been signed via the hardship exception in recent days. The number of players sidelined because of the NBA's Health and Safety Protocols has climbed to almost 100, with nine games postponed over the past week.
The situation is so dire that Rivers' son and Denver Nuggets guard Austin couldn't stop complaining on Instagram Live, "You should've seen the Nets team that we were playing tonight. Patty Mills, Blake Griffin, Cam Thomas were the only ones we knew. We had to do a whole new scouting report. I didn't even know who I was guarding. I was guarding anonymous."
---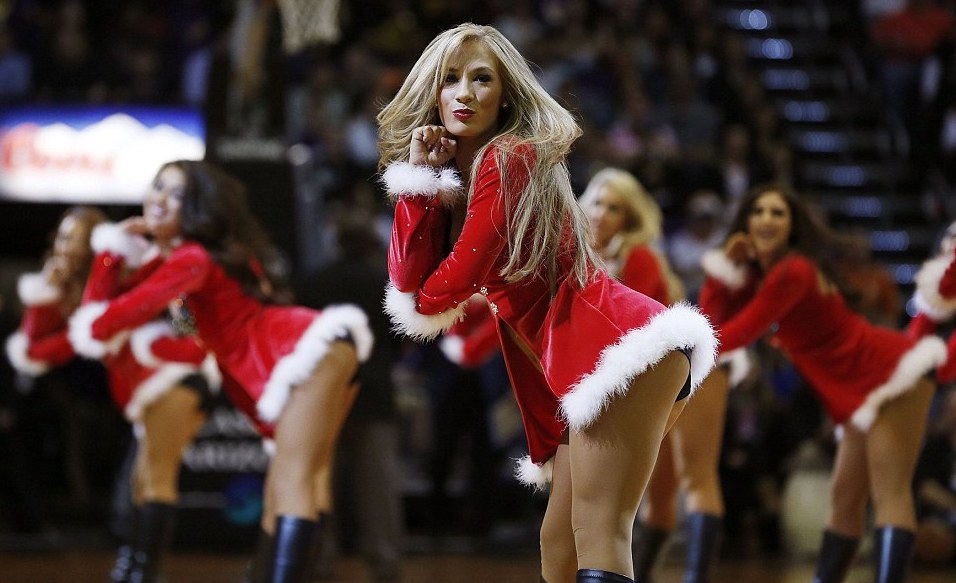 Best Bets for NBA Christmas Day
Discover our stats, insights and picks for all five Christmas Day games!
---
Here are 15 other familiar NBA faces who could suit up for a team in need.
Patrick Patterson
NBA Career Statistics: 6.7 ppg, 3.9 rpg, 1.0 apg (719 games)
Despite being only 32, Patterson is the most experienced vet on the list . He signed a training camp deal with Portland at the beginning of the season but was waived after two preseason games. Former coach Ty Lue refers to Patrick Patterson as "Just Add Water" because he simply needs to be called upon in order to be effective.
Al-Farouq Aminu
NBA Career Statistics: 7.5 ppg, 6.0 rpg, 1.2 apg, 1.0 spg (711 games)
Aminu headed to San Antonio last offseason as part of Chicago's trade for DeMar DeRozan. He only managed one pre-season game for the Spurs before being waived. The journeyman has played for six different teams and would add some much needed experience for what might otherwise be G-League filled rosters.
Bismack Biyombo
NBA Career Statistics: 5.1 ppg, 6.1 rpg, 0.6 apg, 1.3 bpg (702 games)
Biyombo became an unrestricted free agent after the 2020-21 season. He had spent the past three seasons in Charlotte, his second stint with the team. Biyombo has made a career from playing tough defense down low. His rebounding and shot-blocking skills would give any team a formidable and experienced center.
Mario Chalmers
NBA Career Statistics: 8.9 ppg, 3.7 apg, 1.5 rpg (646 games)
The two-time NBA champions signalled his availability by recently joining the G-League's Grand Rapids Gold. He scored 13 points to go with 2 rebounds, 2 assists and 2 steals in 27 minutes of action in his G-League debut. Since last playing in the NBA in 2018, Chalmers has played in Italy, Greece and most recently, Puerto Rico. Chalmers sees himself as a difference-maker and clearly believes he's still got plenty to give to an NBA team.
Greg Monroe – signed by Minnesota
NBA Career Statistics: 13.2 ppg, 8.3 rpg, 2.1 apg, 1.1 spg (632 games)
The nine-year NBA veteran signed with the G League's Capital City Go-Go this season after spending time in Europe with Bayern Munich and Khimki Moscow. "I've always felt like I could still play in the NBA and that I belong in the NBA… I just decided that this is the best route to try to get back," Monroe said. Despite last playing in the NBA in 2019, his experience and basketball IQ should see him land a roster spot sooner than later.
Michael Beasley
NBA Career Statistics: 12.4 ppg, 4.7 rpg, 1.3 apg (609 games)
Beasley has bounced in and out of the NBA a few times now. The 10-season vet played several seasons in China where he was named CBA Foreign MVP in 2016 and is currently playing in Puerto Rico. Beasley was part of the Portland Trail Blazers 2021 Summer League team but failed to secure a roster spot. Beasley can score with the best of them, he once scored an NBA career-high 42 points and also shot 41.9% from deep back in 2017.
Tyreke Evans
NBA Career Statistics: 15.7 ppg, 4.8 apg, 4.6 rpg (594 games)
The former NBA Rookie of the Year was banished from the league in 2019 for violating the league's anti-drug progam. EuroLeague clubs came calling but never sealed a deal due to his high salary demands. He's currently eligible for reinstatement into the league. Apart from his rookie season in Sacramento, Evans enjoyed a few solid seasons with the Pelicans, averaging 16.6 points, 6.6 assists and 5.3 rebounds in 2015.
OJ Mayo
NBA Career Statistics: 13.8 ppg, 3.1 rpg, 2.9 apg (547 games)
Just like Evans, Mayo was banned from the league violating the anti-drug program. He has spent the past three seasons playing in Puerto Rico, Taiwan, China and now Russia. In 12 EuroLeague games he's averaging 6 ppg, 0.7 rpg and 0.5 apg in 12.8 minutes of play.
Lance Stephenson – Signed with Atlanta
NBA Career Statistics: 8.6 ppg, 4.2 rpg, 2.9 apg (508 games)
Stephenson last stepped on an NBA court with the Los Angeles Lakers in 2019. He's since played in China for Liaoning and entered the G-League draft this year where he was selected 13th overall by the Grand Rapids Gold. He's averaging 19.8 points, 8.3 rebounds and 4.1 assists per game in the G-League so far.
Kenneth Faried
NBA Career Statistics: 11.4 ppg, 8.1 rpg, 1.0 apg (478 games)
The Manimal recently concluded a 2-month stint in Russia where he played 11 games and averaged 2.3 points and 2.6 rebounds in 9.1 minutes of action. Prior to Russia he had a short spell in Puerto Rico after failing to make Portland's training camp roster. His outside shooting might be lacking but Faried still has the rebounding tools to help any team – he averaged 8.2 rebounds per game in his last season in the league.
Meyers Leonard
NBA Career Statistics: 5.6 ppg, 3.9 rpg, 0.9 apg (447 games)
Leonard was suspended from the league in March for using an anti-Semitic slur during a video game livestream. Soon after he was traded to Oklahoma City and was immediately released. Miami Heat president Pat Riley believes Leonard will get a second-chance in the league. Leonard was a part of the Heat's 2020 Finals appearance, starting two games in the absence of Bam Adebayo.
Noah Vonleh
NBA Career Statistics: 4.9 ppg, 5.1 rpg, 0.8 apg (339 games)
The former-NBA big was set to play for the Shanghai Sharks this season but is yet to suit up for them. He last appeared in the NBA in February, playing four games for the Brooklyn Nets before being waived. Vonleh played his best basketball during his time in New York, averaging 8.4 points and 7.8 rebounds in the 2018-19 season.
Mario Hezonja
NBA Career Statistics: 6.9 ppg, 3.1 rpg, 1.3 apg (330 games)
The former fifth overall draft pick last played in the NBA in 2020. Since then he's been plying his trade in Europe. He's currently averaging 14.3 ppg and 5.6 rpg for Russian outfit UNICS in the EuroLeague. Now at the age of 26, Super Mario should be entering his prime and would have plenty left in the tank for an NBA team.
Dante Exum
NBA Career Statistics: 3.8 ppg, 2.1 apg, 1.8 rpg (245 games)
Exum landed in Barcelona this month after failing to secure a contract with the Houston Rockets at the beginning of the season. Had he waited a few more weeks he'd probably be back on an NBA roster already. The guard had an exceptional showing for Australia at the Tokyo Olympics and looks to have overcome the injuries that have hindered his career.
Jimmer Freddette
NBA Career Statistics: 6 ppg, 1.4 apg, 1 rpg (241 games)
Freddette has established himself as a household name in China. He spent four seasons playing for Yao Ming's Shanghai Sharks, averaging 27.3 ppg and over 40% from deep in his latest stint with the team. The former NCAA standout is currently enjoying some downtime with his family in Denver after spending seven straight months playing in the CBA's bubble. Surely the NBA could do with some Jimmer Time?
---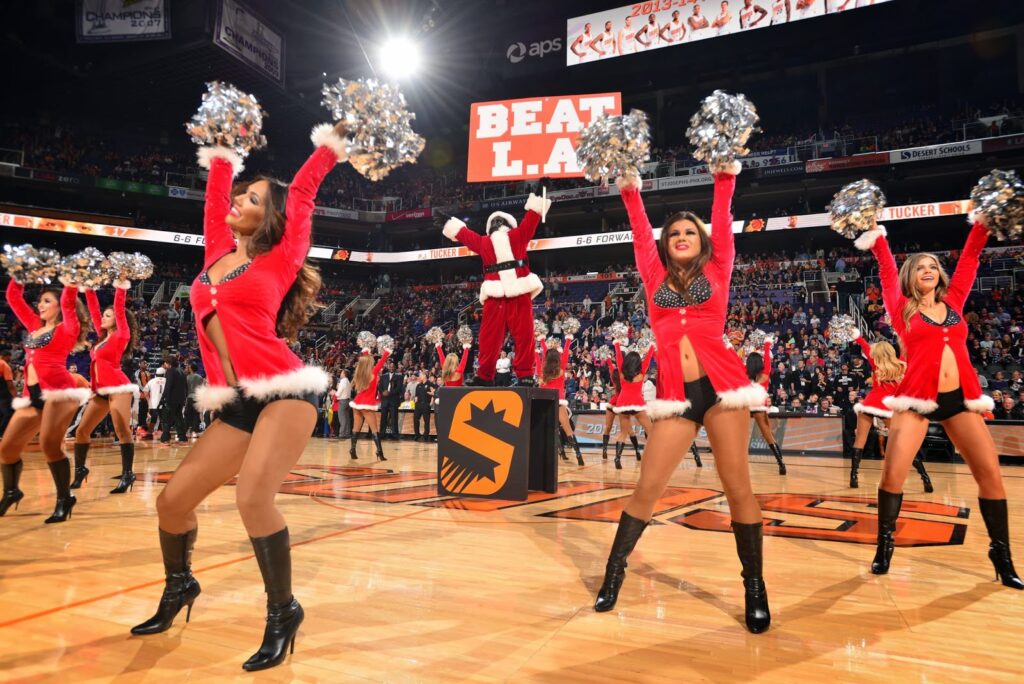 Christmas Day Betting Trends
If you only do one thing on Christmas day – back the under.
See why it pays to back the under.
---