The AllStar is proud to present The Daily Swish, a digest of what's shaking and baking in your favorite basketball league. This is the place to help you start your day (or end it) with notable newsy nuggets from around the association.
Reigning MVP Nikola Jokic gets ejected for shoving Markieff Morris and Steph Curry races to 50 points in 35 minutes of action.
Making Headlines
NBA MVP Nikola Jokic could be facing some time on the sidelines after body-slamming Heat forward Markieff Morris. Jokic's actions were in retaliation to a cheap foul by Morris. Jokic finished the game with his first triple double of the season, registering 25 points, 15 rebounds and 10 assists. He opened up to reporters post-game saying, "I feel really bad. It's a reaction. It's a bad move."
Golden State have the best record (9-1) in the league after beating Atlanta 127-113. Steph Curry led all scorers with a season-high 50 points and also dished out 10 assists. Warriors coach Steve Kerr was amazed by Curry's performance saying, "I wanna say I've never seen anything like it but I've watched him for seven years … It's still incredible to watch."
The Philadelphia 76ers are down to 8 active players after Joel Embiid entered the NBA's health and safety protocols. Embiid joins Tobias Harris, Isaiah Joe and Matisse Thybulle in the league's Covid-19 protocols. The center is expected to be out for 10 days but could make an earlier return if he tests negative twice.
Cleveland Cavaliers guard Colin Sexton is out indefinitely after tearing his meniscus. The injury is a major blow for Sexton after the Cavaliers failed to agree on a contract extension last summer. Cleveland are enjoying a 7-4 start to the season with tremendous performances from guards Ricky Rubio and Darius Garland as well as rookie big man Evan Mobley.
Last Night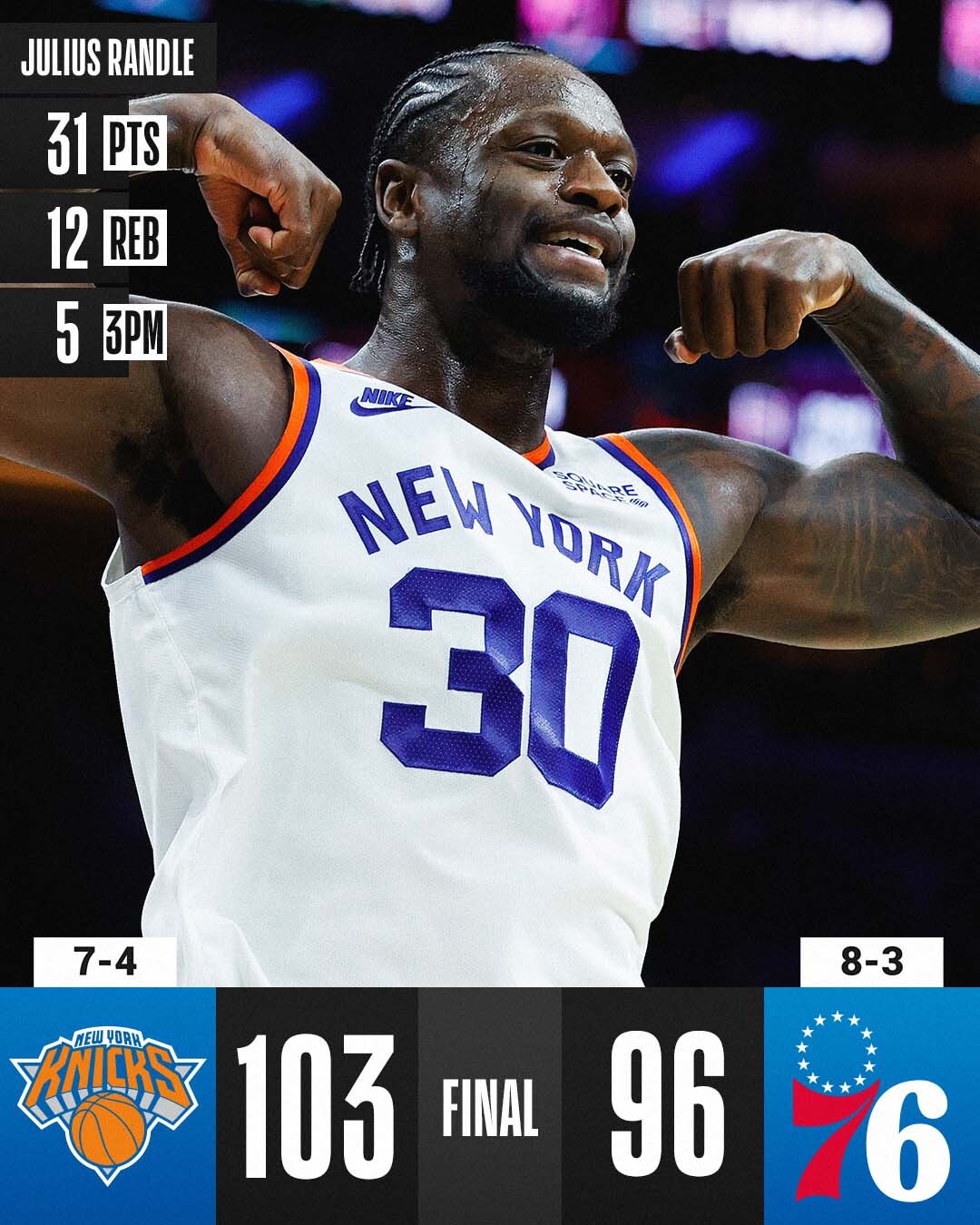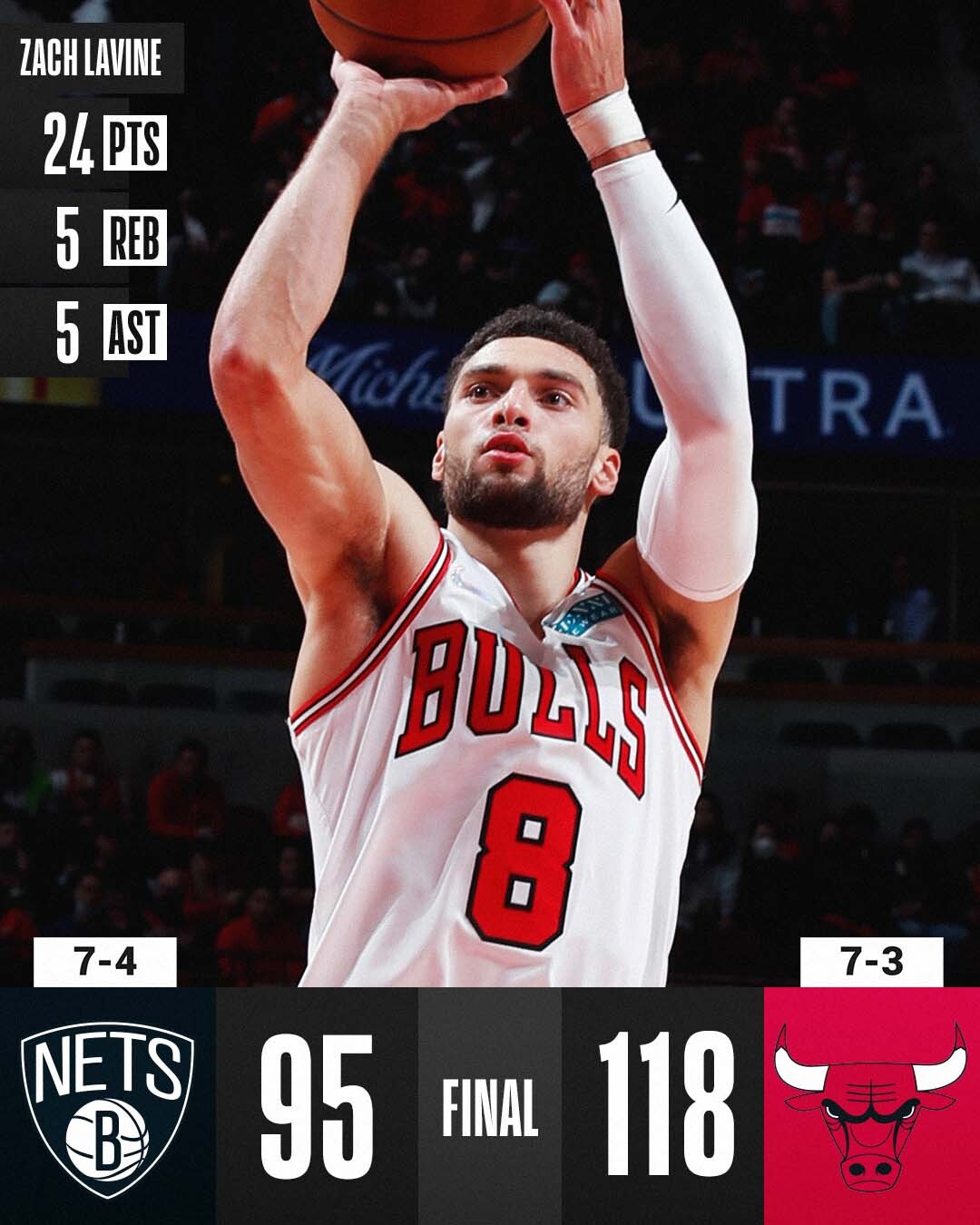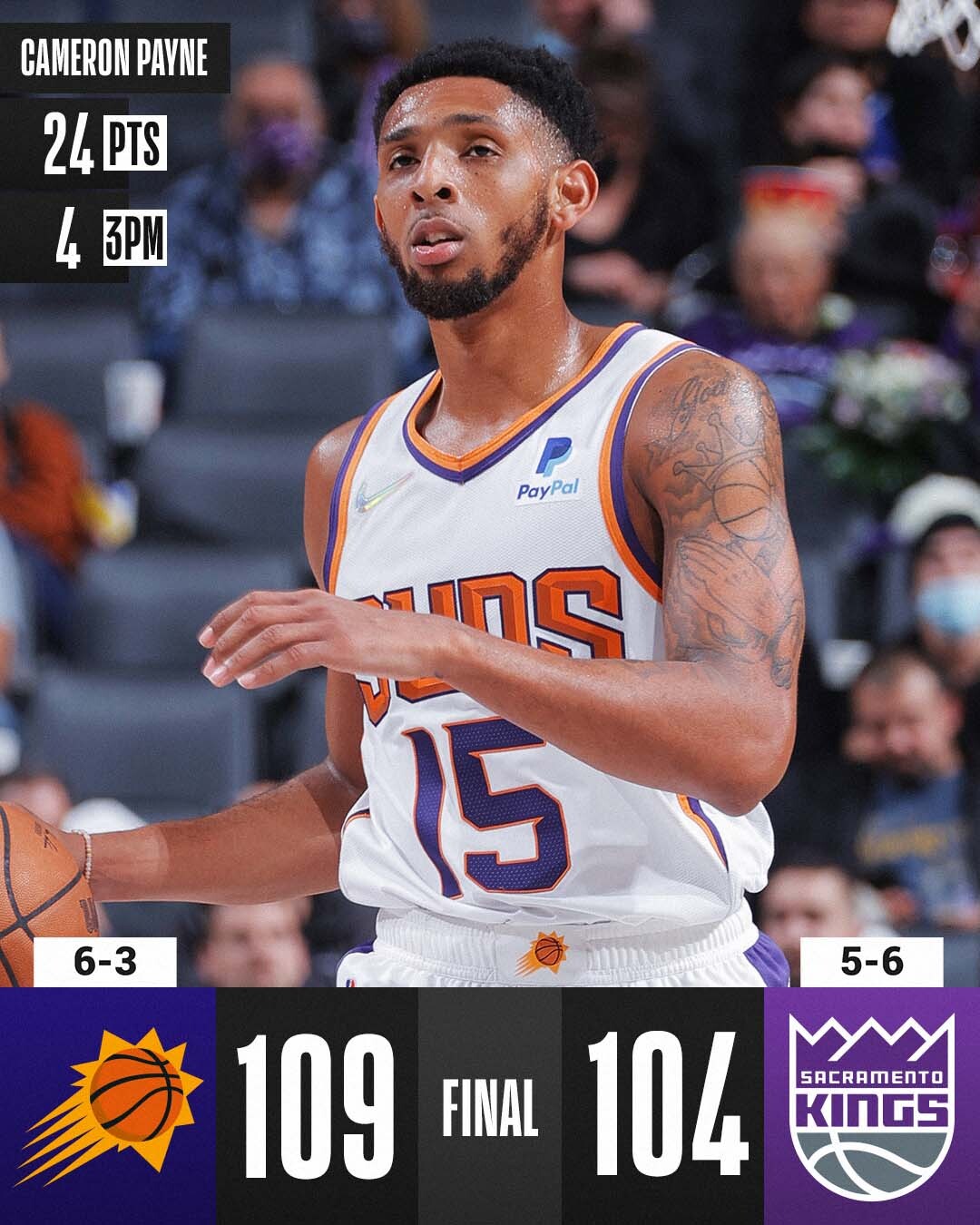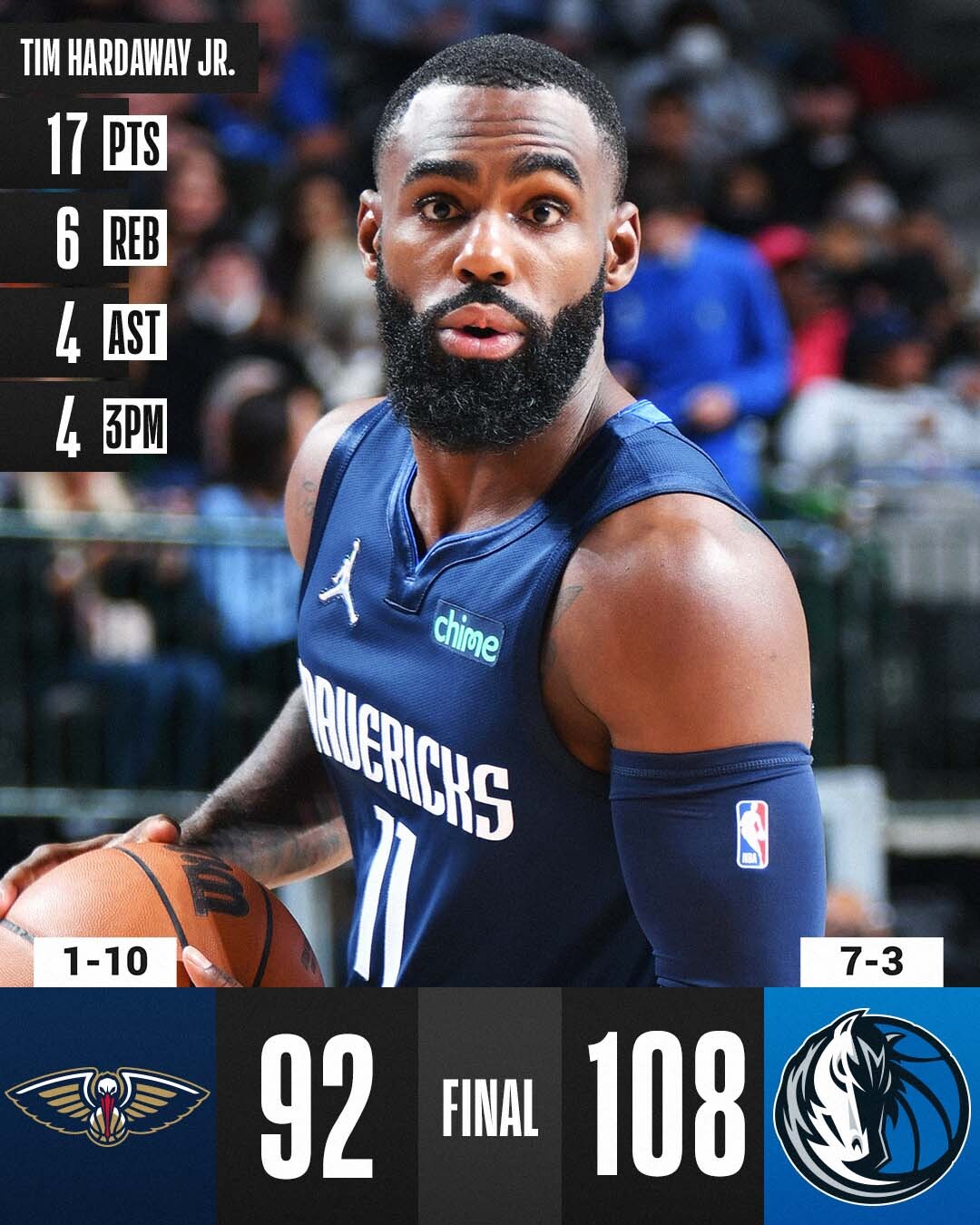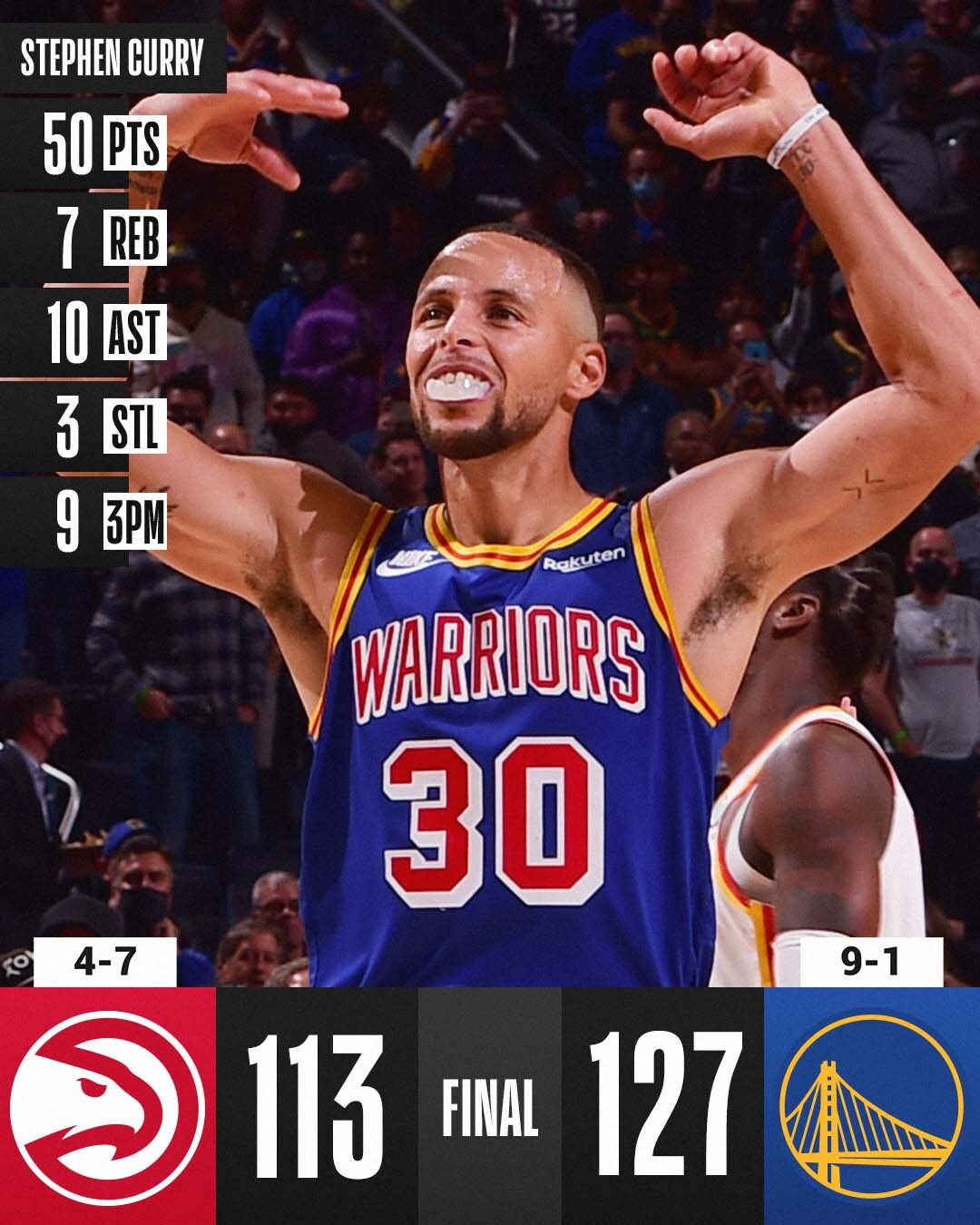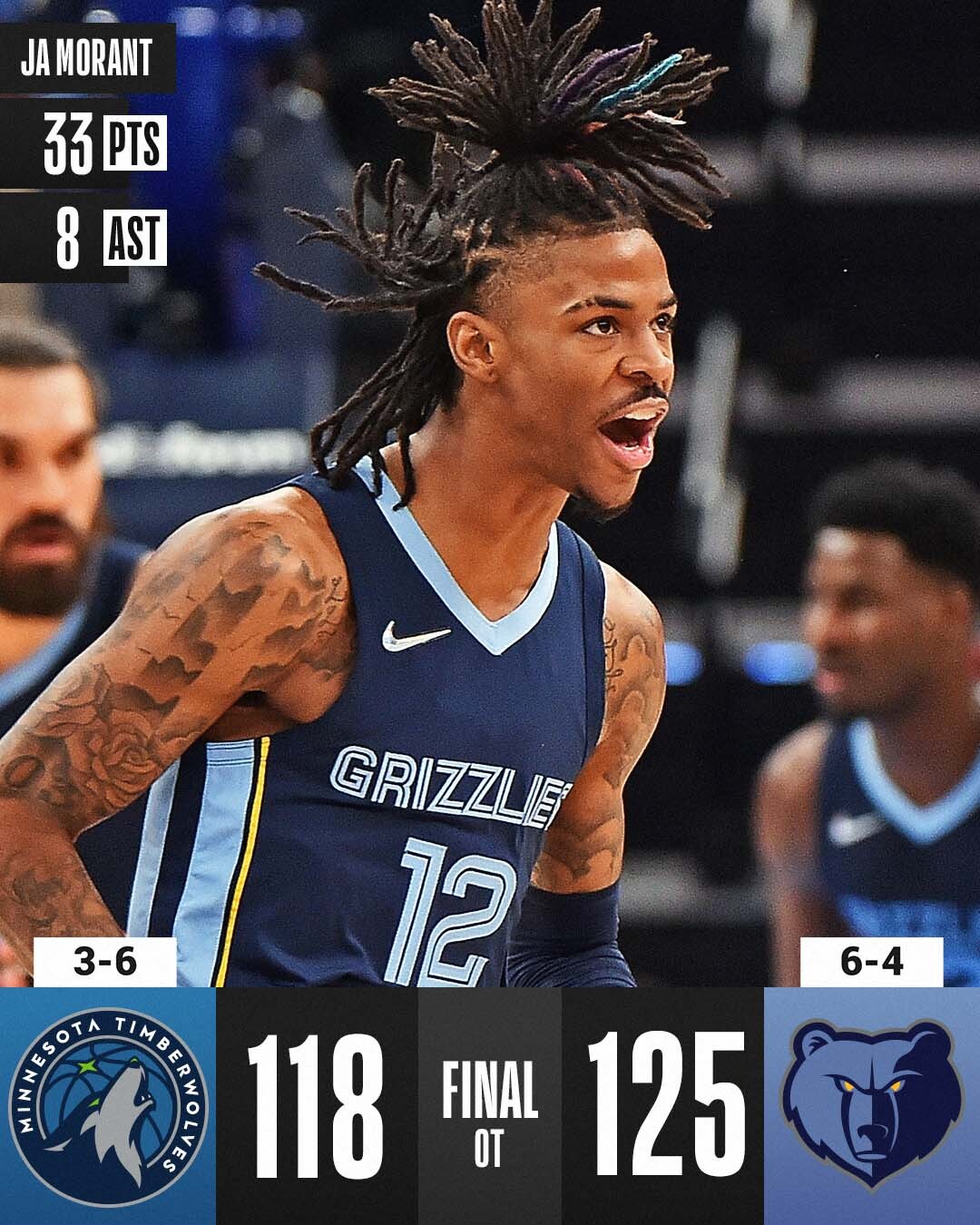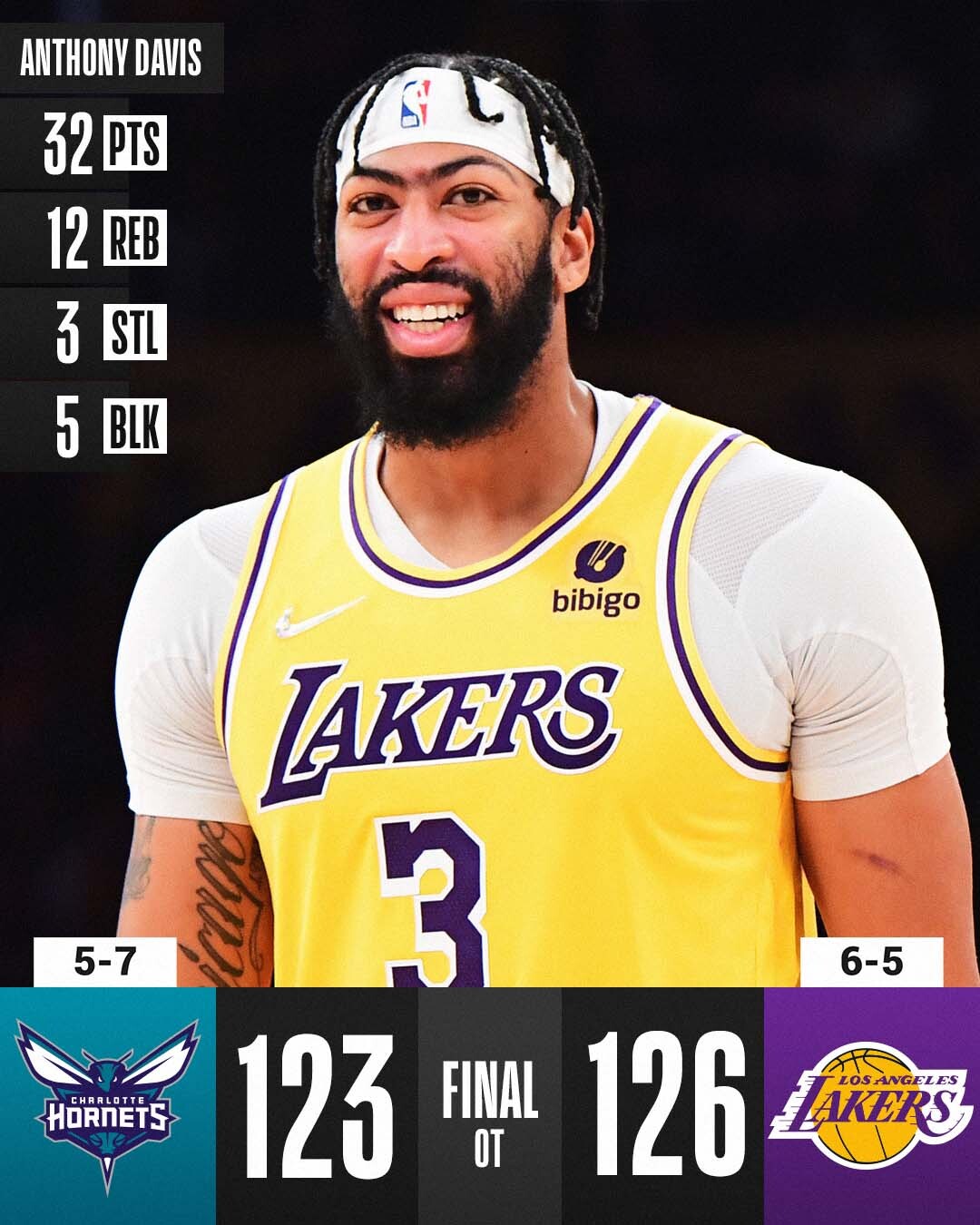 What's On Tonight
Click on the team for the best odds on spread bets.
Get live scores, game trackers, latest results and betting odds directly from our app. Download it here.
#What'sTrending
Jokic's hit on Morris racked up plenty of views.
Rumors of a Ben Simmons-Jaylen Brown trade got NBA Twitter talking.
Giannis was pumped for the Bucks' visit to the White House.
Best of r/NBA
Redditors sided with Nikola Jokic after Markieff Morris' dirty play.
Rumors that the Celtics reached out to the Sixers about a potential trade for Ben Simmons had some excited and many sceptical.
u/beepbop24 put in the hard yards to tally all the players that LeBron James has assisted so far in his career.
Performance of the Night
Steph Curry caught fire last night, going off for 50 points and 10 assists in 35 minutes. Curry joins James Harden as the only players to put up 50+ points and 10+ assists in 35 minutes or less in the last 40 seasons.
Play of the Day
Karl-Anthony Towns' banked the buzzer beater over three defenders to send the game to overtime. Unfortunately the Timberwolves were outscored 12-5 in overtime so Towns will have to settle for The Daily Swish Play of the Day.