He might not play this season but Zion Williamson's injury rehab appears to be going well. After months of inactivity on social media, the former Duke star posted a video of himself throwing down an impressive dunk.
The video will be a relief to Zion and New Orleans fans alike. The third-year player has been plagued by foot injuries since college but he looks to be jumping and landing on his feet just fine.
The former first overall pick is seen alone in the Pelicans training facility. He throws himself a pass off the backboard, grabs it, goes between the legs and finishes with a left-handed flush.
Williamson spent the first half of the season rehabbing with a personal trainer in Portland. He recently rejoined the Pelicans but was ruled out from returning to the court this season. New Orleans have gone 30-42 without Williamson but remain in contention for a play-in spot.
There were concerns that the forward would leave New Orleans for the bright lights of New York. Those rumors were addressed in a January press conference where Williamson explained he was focusing on his rehab and looking forward to representing the Pelicans in the future.
Williamson was selected by New Orleans with the first overall pick in the 2019 NBA Draft. Injury has caused Williamson to play just 85 career games over three seasons. He has career averages of 25.7 points on 60.4% shooting along with 7.0 rebounds and 3.2 assists.
Williamson had an outstanding freshman year at Duke. He earned consensus National Player of the Year honors after averaging 22.6 points, 8.9 rebounds, 2.1 assists, 2.1 steals and 1.8 blocks.
---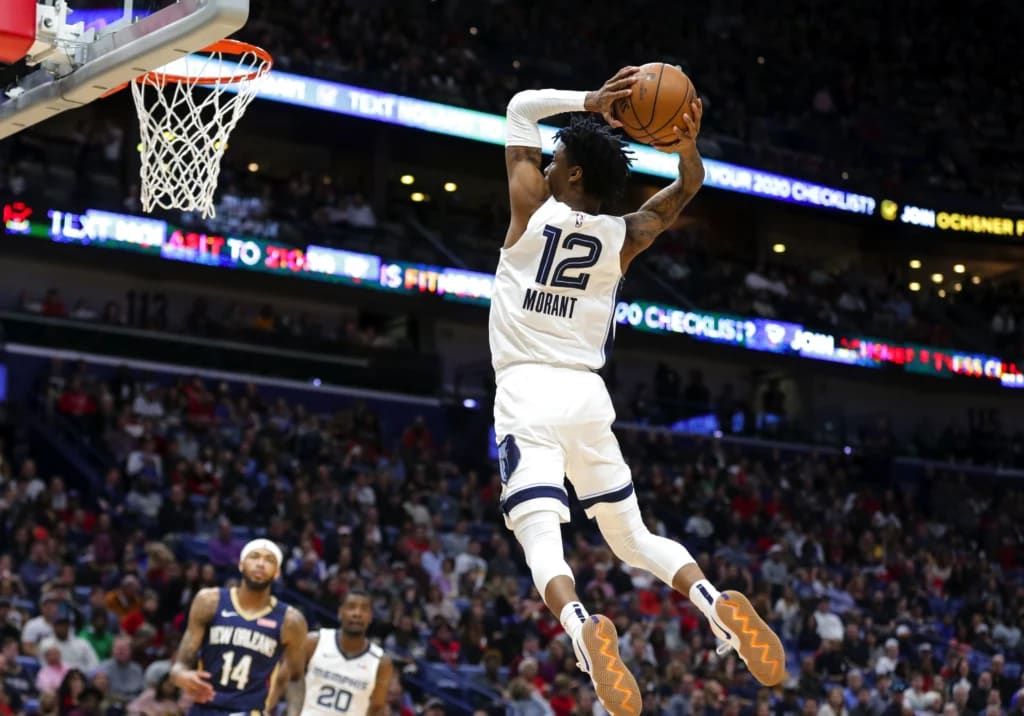 How high can Ja Morant jump?
The high-flying guard has been stuffing stat sheets and highlight reels all season long.
Discover his secret to jumping so high.