---
Fighter profile
Dalton "Hercules" Rosta is a 26 year old male fighter from United States with 5 pro wins and 0 losses. Rosta is scheduled to fight Duane Johnson at Bellator 273: Bader vs. Moldavsky on Saturday January 29, 2022.
Dalton Rosta's recent form coming into this matchup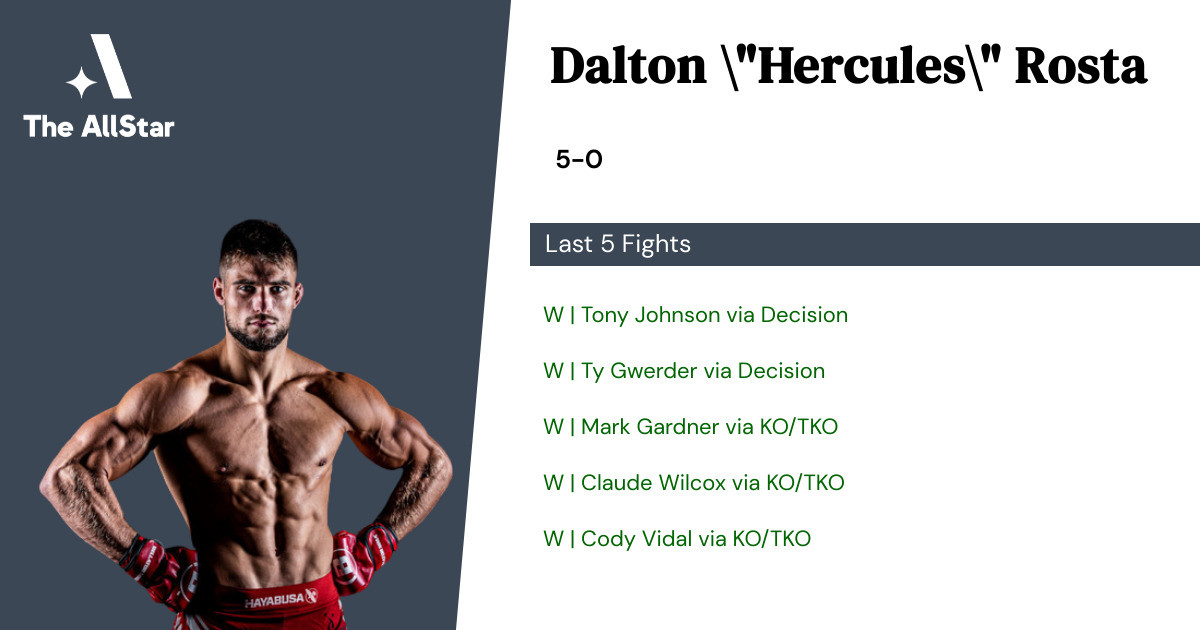 Rosta has gone 5-0 in the last 5 professional MMA fights.
Win vs Tony Johnson • Decision R3 5:00 • 2021-04-09
Win vs Ty Gwerder • Decision R3 5:00 • 2020-10-29
Win vs Mark Gardner • KO/TKO R1 5:00 • 2020-08-07
Win vs Claude Wilcox • KO/TKO R2 4:23 • 2019-10-25
Win vs Cody Vidal • KO/TKO R1 1:06 • 2019-03-29