Featherweight up-and-comer David Moon joins The AllStar's John Hyon Ko to discuss his recent knockout victory at OKTAGON 28, developing throughout the pandemic helping teammates with training camp, Tristar Gym, December return, and more.
Watch this video and more on The AllStar YouTube channel.
---
Fighter profile
David Moon is a 33 year old male fighter from Canada with 9 pro wins and 4 losses. Moon most recently fought Matěj Kuzník at OKTAGON 28 on Saturday September 25, 2021.
Moon's recent form coming into this matchup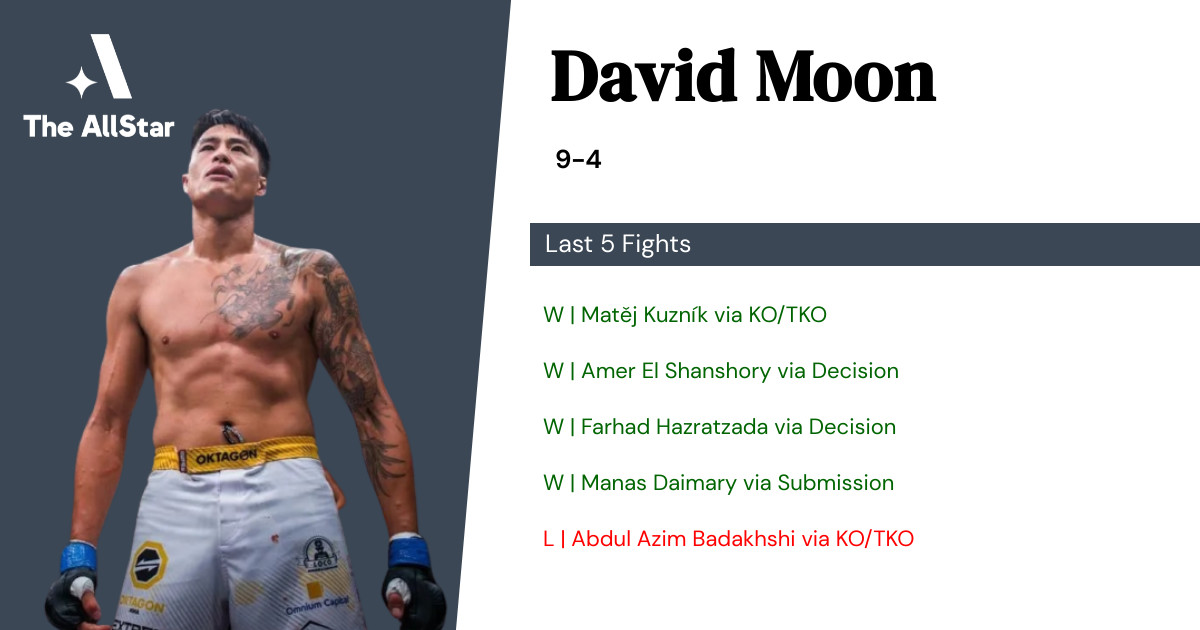 David Moon has gone 4-1 in the last 5 professional MMA fights.
Win vs Matěj Kuzník • KO/TKO R1 2:47 • 2021-09-25
Win vs Amer El Shanshory • Decision R3 5:00 • 2019-05-03
Win vs Farhad Hazratzada • Decision R3 5:00 • 2018-03-11
Win vs Manas Daimary • Submission R1 3:41 • 2018-02-24
Loss vs Abdul Azim Badakhshi • KO/TKO R1 • 2018-02-11