Bantamweight prospect Erion Zekthi joins The AllStar's John Hyon Ko leading into his return on Oct.23 against Justin King at Shamrock FC 333. "The Albainian One" talks about how COVID has altered the fight game, losing almost 60 pounds earlier this year, open judging and more.
Watch this video and more on The AllStar YouTube channel. 
---
Fighter profile
"The Albanian One" Erion Zekthi is a 28 year old male fighter from Albania with 5 pro wins and 1 losses. Zekthi most recently fought Dillon Tolbert at Shamrock FC 329 on Saturday June 26, 2021.
Zekthi's recent form coming into this matchup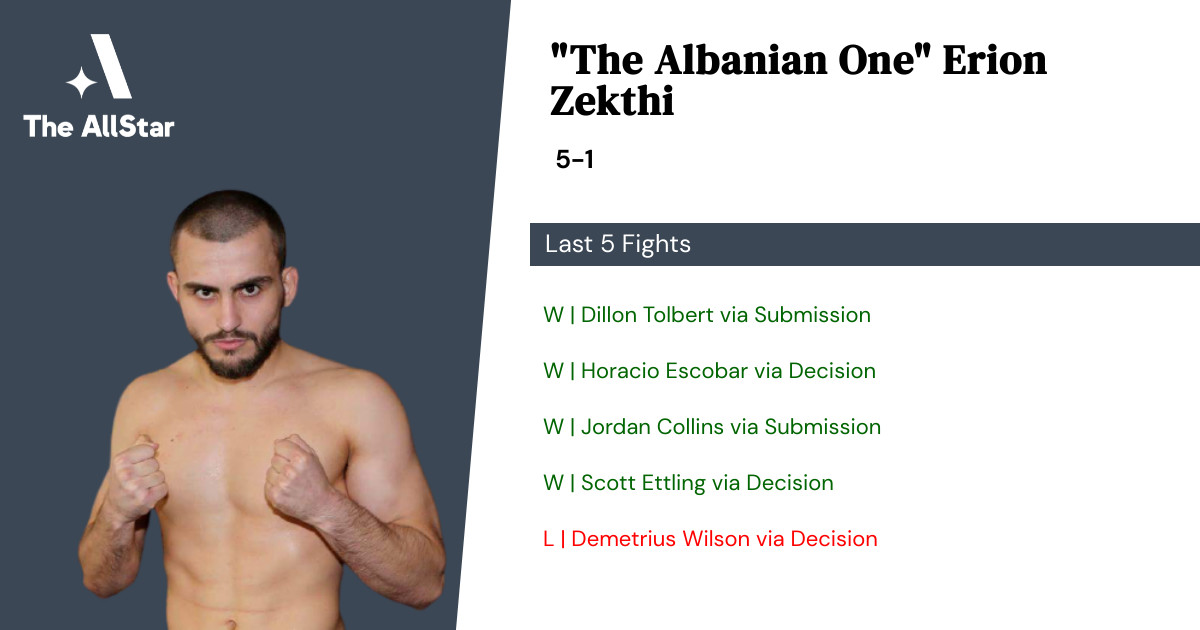 Erion Zekthi has gone 4-1 in the last 5 professional MMA fights.
Win vs Dillon Tolbert • Submission R1 1:40 • 2021-06-26
Win vs Horacio Escobar • Decision R3 5:00 • 2019-07-13
Win vs Jordan Collins • Submission R2 2:03 • 2017-12-01
Win vs Scott Ettling • Decision R3 5:00 • 2017-06-02
Loss vs Demetrius Wilson • Decision R3 5:00 • 2016-12-02