Rising bantamweight prospect Garrett Armfield joins The AllStar's John Hyon Ko ahead of his fight at Shamrock 332 against Sharky Slyter. The 24-year-old talks about the adversities through his pro career, title eliminator, Burns Brothers BJJ, and weird situations while working at a restaurant.
---
Fighter profile
Garrett Armfield is a 24 year old male fighter from United States with 6 pro wins and 2 losses. Armfield most recently fought Alex Macias at Shamrock FC 329 on Saturday June 26, 2021.
Garrett Armfield's recent form coming into this matchup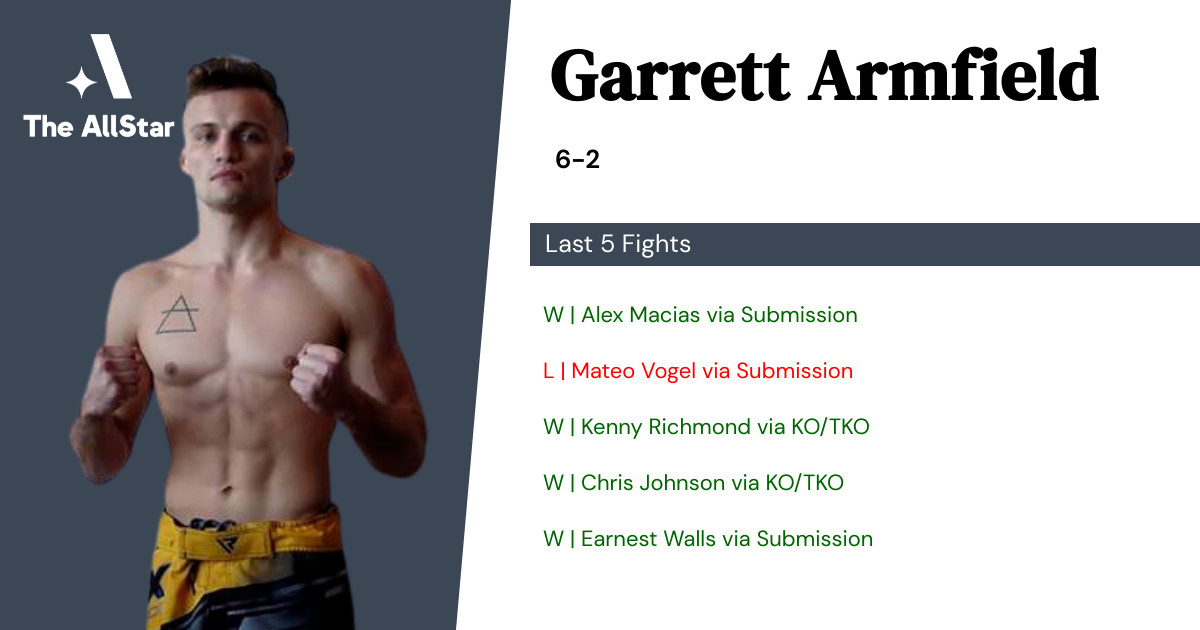 Garrett Armfield has gone 4-1 in the last 5 professional MMA fights.
Win vs Alex Macias • Submission R1 • 2021-06-26
Loss vs Mateo Vogel • Submission R2 2:28 • 2021-04-02
Win vs Kenny Richmond • KO/TKO R1 4:18 • 2020-10-29
Win vs Chris Johnson • KO/TKO R2 1:42 • 2020-01-11
Win vs Earnest Walls • Submission R1 1:33 • 2019-09-06