Bantamweight prospect John Douma joins The AllStar's John Hyon Ko ahead his fight at CES 65 against Tristan Lindi on Nov.7 in Rhode Island USA. Douma talks about his last performance at Bellator 256, grappling tournaments, shaking off the rust, and 2020 goals. 
Watch this video and more on The AllStar YouTube channel. 
---
Fighter profile
John Douma is a 25 year old male fighter from United States with 5 pro wins and 2 losses. Douma is scheduled to fight Tristan Lindi at CES 65 on Sunday November 7, 2021.
John Douma's recent form coming into this matchup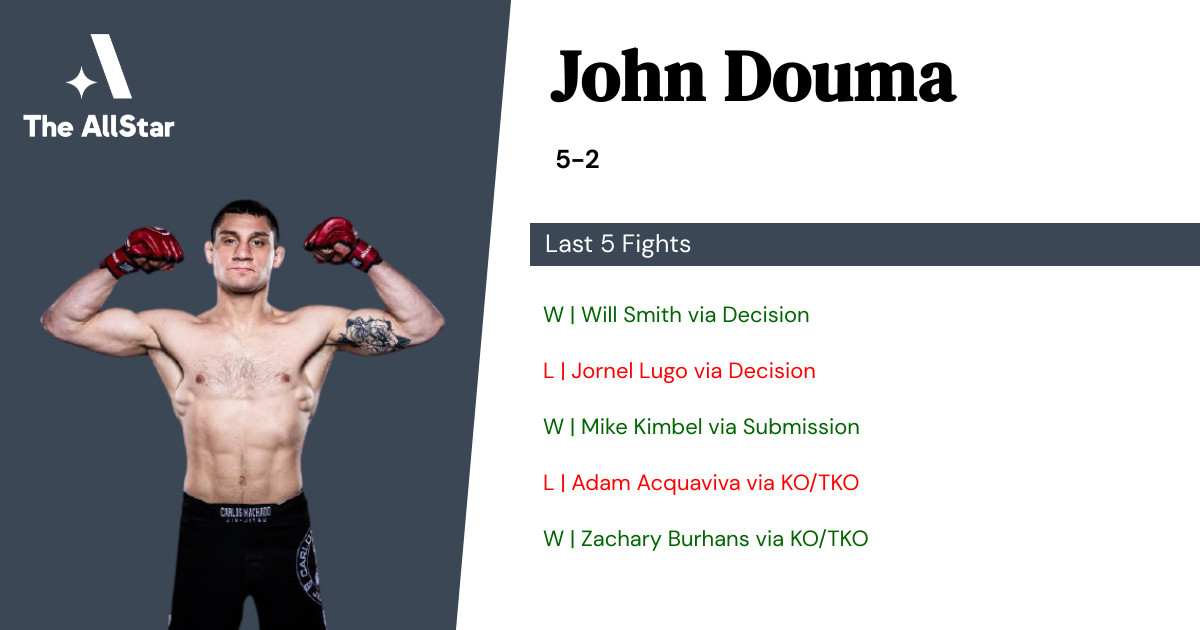 Douma has gone 3-2 in the last 5 professional MMA fights.
Win vs Will Smith • Decision R3 5:00 • 2021-04-09
Loss vs Jornel Lugo • Decision R3 5:00 • 2019-10-26
Win vs Mike Kimbel • Submission R1 2:51 • 2019-02-15
Loss vs Adam Acquaviva • KO/TKO R3 2:47 • 2018-06-15
Win vs Zachary Burhans • KO/TKO R2 2:51 • 2018-04-06