Middleweight prospect Joseph Holmes joins The AllStar's John Hyon Ko leading up to his fight against Jhonoven Pati on Nov.14 at Fury FC 53: Lookin' For a Fight in Colorado USA. "Ugly Man" talks about the Pati matchup, Contender Series experience, extended training camp, and more.
Watch this video and more on The AllStar YouTube channel. 
---
Fighter profile
Joseph "Ugly Man" Holmes is a 26 year old male fighter from the United States with 6 pro wins and 1 loss. Holmes is scheduled to fight Jhonoven Pati at Fury FC 53: Lookin' For a Fight on Sunday November 14, 2021.
Holmes's recent form coming into this matchup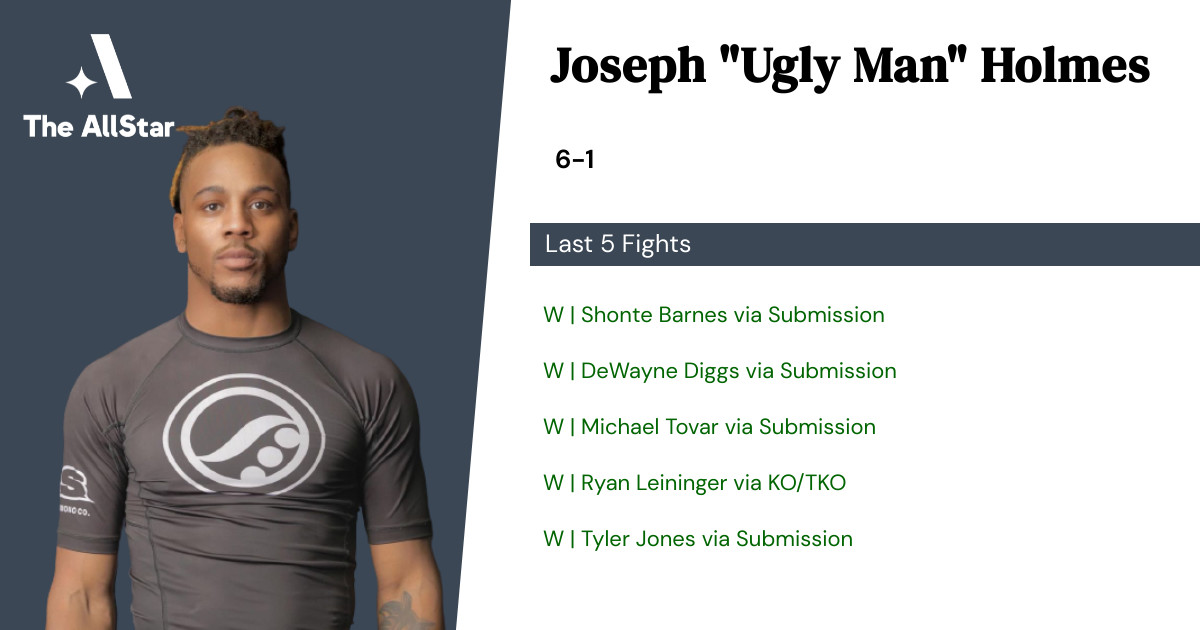 Joseph Holmes has gone 5-0 in the last 5 professional MMA fights.
Win vs Shonte Barnes • Submission R2 2:46 • 2021-10-05
Win vs DeWayne Diggs • Submission R2 2:48 • 2021-08-27
Win vs Michael Tovar • Submission R1 3:34 • 2021-05-14
Win vs Ryan Leininger • KO/TKO R1 1:38 • 2020-12-04
Win vs Tyler Jones • Submission R1 0:53 • 2020-09-26