Strawweight prospect Kathryn Paprocki joins The AllStar's John Hyon Ko ahead of her fight at Dana White's Contender Series on October 12 against Maria Silva. The American talks taking Silva fight on short notice, competing in boxing/Muay Thai, being held accountable by her team, and more. 
Watch this video interview and more on The AllStar YouTube Channel.
---
Fighter profile
Kathryn Paprocki is a 28 year old female fighter from United States with 3 pro wins and 1 losses. Paprocki is scheduled to fight Maria Silva at Contender Series 2021: Week 7 on Tuesday October 12, 2021.
Paprocki's recent form coming into this matchup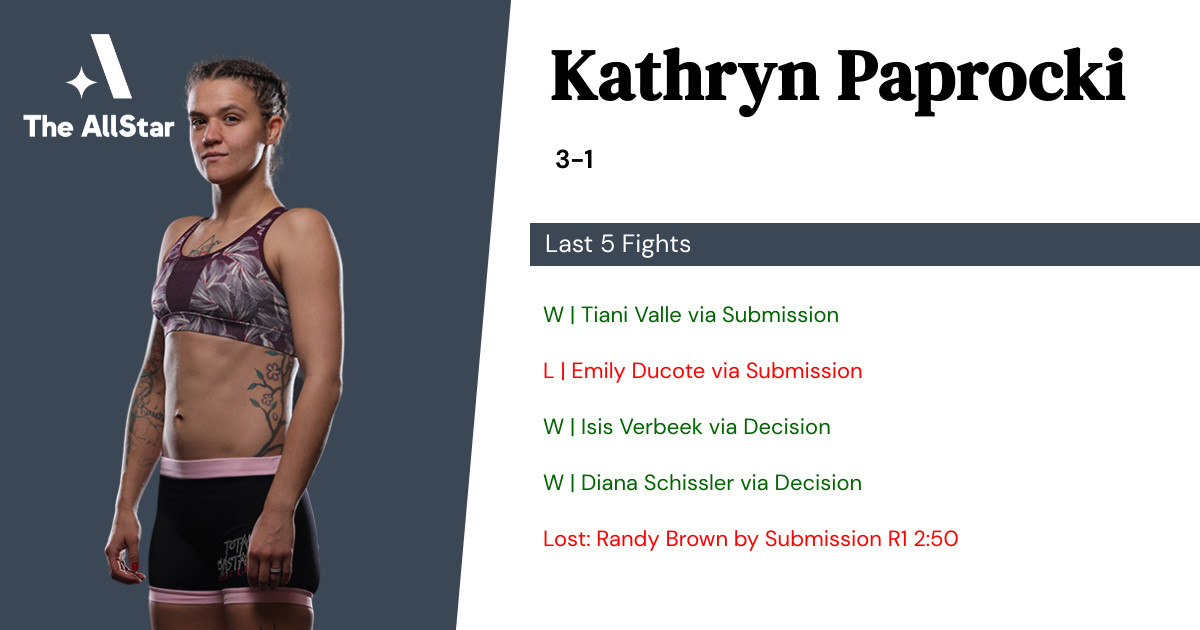 Kathryn Paprocki has gone 3-1 in the last 5 professional MMA fights.
Win vs Tiani Valle • Submission R3 4:01 • 2021-05-21
Loss vs Emily Ducote • Submission R3 3:31 • 2019-02-01
Win vs Isis Verbeek • Decision R3 5:00 • 2018-11-16
Win vs Diana Schissler • Decision R3 5:00 • 2018-10-13