Lightweight prospect Lucas Clay joins The AllStar's John Hyon Ko after his submission win over Jake Kozorosky at LFA 115. "Cassius" talks about his humble beginnings with St. Charles MMA, imitating Khabib Nurmagomedov pulling off rare submissions, support system, and more.
---
Fighter profile
Lucas "Cassius" Clay is a 25 year old male fighter from the United States with 8 pro wins and 1 loss. Clay most recently fought Jake Kozorosky at LFA 115: Silveira vs. Cummins on Friday September 24, 2021.
Lucas Clay's recent form coming into this matchup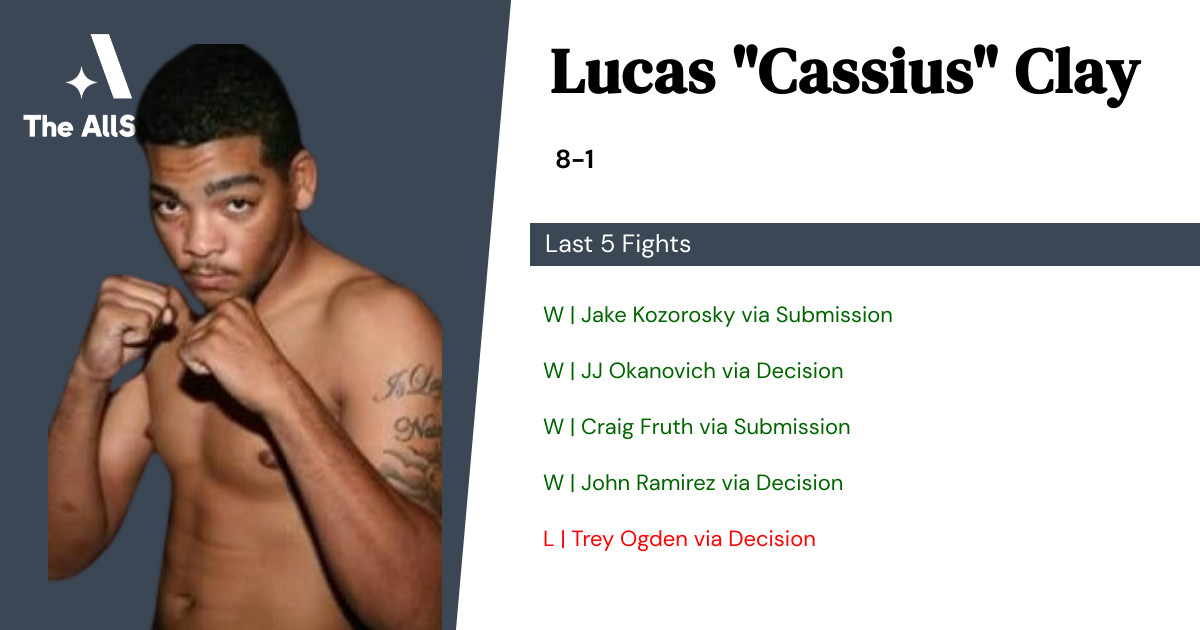 Clay has gone 4-1 in the last 5 professional MMA fights.
Win vs Jake Kozorosky • Submission R2 3:11 • 2021-09-24
Win vs JJ Okanovich • Decision R3 5:00 • 2021-01-29
Win vs Craig Fruth • Submission R3 2:17 • 2019-11-23
Win vs John Ramirez • Decision R3 5:00 • 2019-10-05
Loss vs Trey Ogden • Decision R3 5:00 • 2018-12-07