After the first fleeting feelings of positivity in what feels like months at Manchester United, it is perhaps no surprise to see this clueless club revert to type with the needless departure of Ralf Rangnick.
The German's exit, by "mutual consent", was first communicated through journalists before being made official on Sunday night, meaning he will no longer stay on as a consultant for two years.
It begs the question: what was the point of the last seven months, then?
Rangnick was brought in as interim boss to buy United time to find their next permanent manager, with Erik ten Hag duly extracted from Ajax and now on board.
But the value of Rangnick was not as a coach – where, to be honest, he failed miserably at United – but more for the long term as the man to rebuild the club with his expertise in the transfer market.
Rangnick's successes
He has done that role to perfection with Schalke, Hoffenheim and Red Bull Leipzig in Germany. This is the reason United hired him.
So almost as soon as the new manager is confirmed, United then get rid of him when he's about to do the important part? It is mind boggling.
Yes, Rangnick failed to motivate a dispirited and fractured squad. The team limped to a sixth-place finish and missed out on qualifying for the Champions League when it was there for the taking.
But he succeeded where no one has for over a decade: He exposed the failing football practices of Manchester United at root and branch level, from the disastrous scouting and recruitment, to the board's incompetence, to the insufficient fitness levels of the players, and more beyond.
He called players out by name, and wasn't afraid to ruffle the executives feathers. And this is perhaps what has cost him his job.
New coach
Ten Hag is a smart man, and had a two-hour video call with Rangnick last week soon after his unveiling at Old Trafford.
The new manager had a cryptic answer in his press conference about working together with Rangnick: That it was up the club. Perhaps that was telling.
It is inconceivable that Ten Hag would not want a man of Rangnick's experience helping him to reshape his squad this summer, given the urgency and size of the task.
Rangnick's contacts within European and South American football are almost second to none, and he has an innate ability to spot a talented young player before they become a household name, thus getting them for a cheaper price and stealing a march on rivals.
Sounds perfect, right? Exactly the opposite to what United have been doing for the last 10 years.
No help necessary
Well, lo and behold, Richard Arnold and the Glazers have decided that John Murough and Darren Fletcher can handle that themselves, despite having no evidence that they actually know what they're doing.
Rangnick's candid press conferences toward the tail end of the season exposed this club for what it is – a shambles. And it seems the board were too sensitive to take the criticism.
He surely sensed the writing on the wall after being denied the chance to buy a striker in the January transfer window, and being left out of the process to choose his successor in the dugout.
Rangnick jumped before he was pushed, taking the Austria national team job, which gave him and United wiggle room to use an excuse for his departure.
I mean, how hard is it to juggle a bunch of international friendlies every few months, and working two days a month remotely for United?
The Professor
No, this one stinks of the dressing room getting its way again, throwing another manager under the bus just like it did with David Moyes, Louis van Gaal, Jose Mourinho and Ole Gunnar Solskjaer.
The exit of Ralf Rangnick marks a very swift and alarming return to player power at Manchester United, a poison which finally seemed to have been exterminated thanks to "The Professor."
These players who downed tools because they didn't like being asked to run around a bit more, who leaked to the papers, who turned their backs on the fans and the shirt, are now going to get, what is it, their fifth or sixth chance?
I thought we had solved this problem. We had figured out it was the players and the board, not the managers, who had let this club down.
Well, we should have known when Ten Hag made noise about how much potential there was in this squad, because they finished second two seasons ago under Ole.
Lucky season
He must not have been watching, because we were, frankly, quite shit, and lucky to be runners-up that season. 
Liverpool had a bunch of important injuries, and Chelsea and Tottenham sacked their managers, and Arsenal were just, well, Arsenal.
That, and the fact the grounds were empty which meant these fragile egos didn't have to deal with any real pressure, meant United were able to finish a distant second to champions Manchester City.
If Ten Hag thinks he can get a tune out of wasters like Harry Maguire, Victor Lindelof, Alex Telles, Diogo Dalot, Marcus Rashford, Scott McTominay, Fred and Anthony Martial, then good luck to him. He will need it.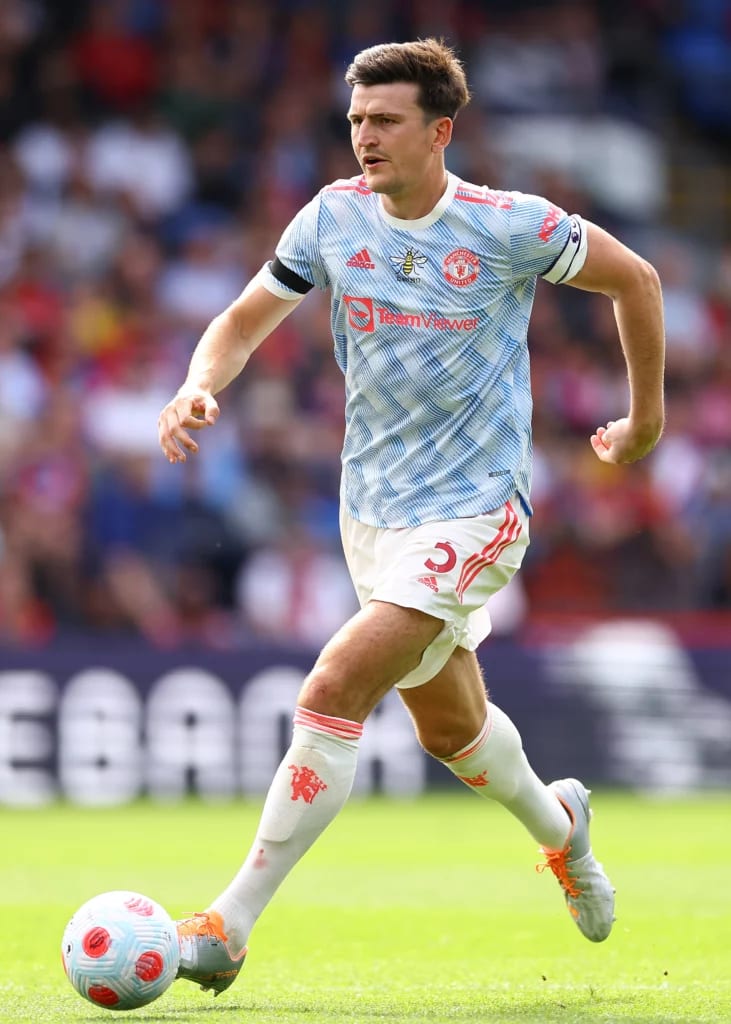 In all honesty, he probably knows this, and is trying his best to spin things after being told he will only be able to sign a couple of players.
So get ready United fans. Be prepared for another bleak pre-season, where transfers drag on until deadline day, and we end up missing out on all our first-choice targets. 
Where we stutter for another season after failing to address all the real problems at the club.
I don't want to be too pessimistic after what was a step in the right direction with Ten Hag's appointment, but damn it, this club makes it impossible sometimes.