Featherweight prospect Michael Stack joins The AllStar's John Hyon Ko leading into his fight against Jackson Filho at LFA 116 on Oct.22 in Colorado USA. Stack talks about Filho matchup, switching up the diet, in-fight adjustments, buying a house, and the combination of Trials MMA/Elevation Fight Team.
Watch this video and more on The AllStar YouTube channel.
---
Fighter profile
Michael Stack is a 27 year old male fighter from United States with 5 pro wins and 1 losses. Stack is scheduled to fight Jackson Filho at LFA 116: Fremd vs. Valente on Friday October 22, 2021.
Stack's recent form coming into this matchup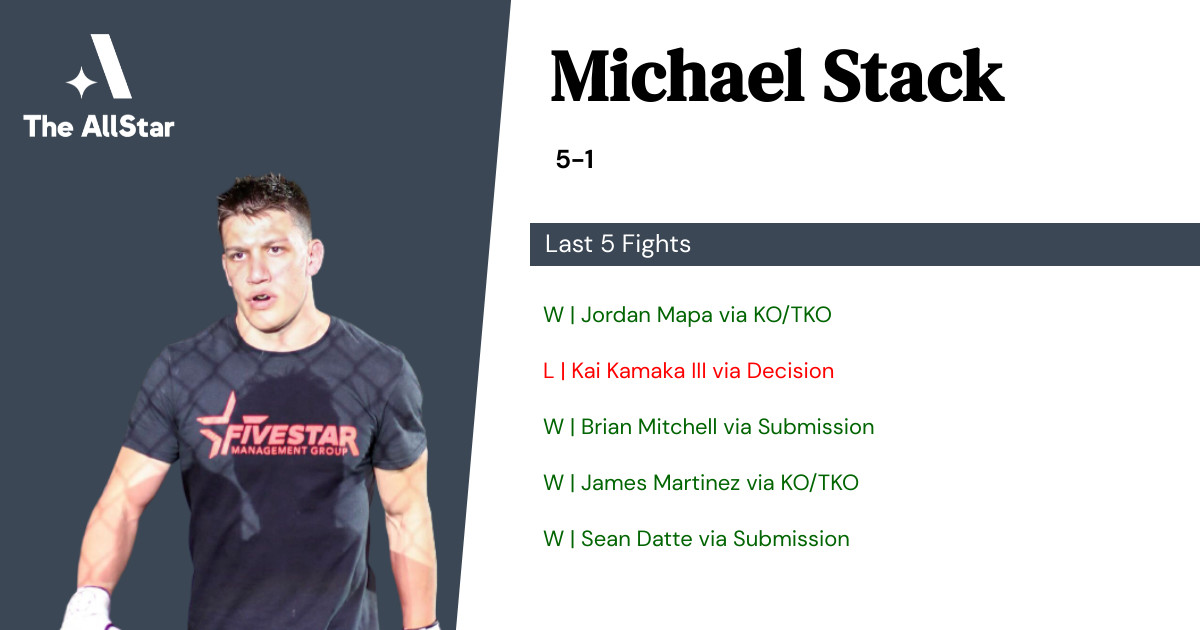 Michael Stack has gone 4-1 in the last 5 professional MMA fights.
Win vs Jordan Mapa • KO/TKO R2 4:00 • 2021-01-15
Loss vs Kai Kamaka III • Decision R3 5:00 • 2020-07-31
Win vs Brian Mitchell • Submission R1 3:09 • 2019-11-22
Win vs James Martinez • KO/TKO R1 2:52 • 2019-07-20
Win vs Sean Datte • Submission R2 1:46 • 2019-04-27