The Golden State Warriors are headed for their sixth finals appearance in eight years, making them the most dominant franchise in recent NBA history. Here are some of their most famous supporters.
Manny Pacquiao
One of the greatest boxers of all time is a die-hard Warriors fan. Filipino boxer Manny Pacquiao is a huge fan of the sport. He owns a team in his home nation, has attended several Warriors games and even had the chance to play at their practice facility.
Carlos Santana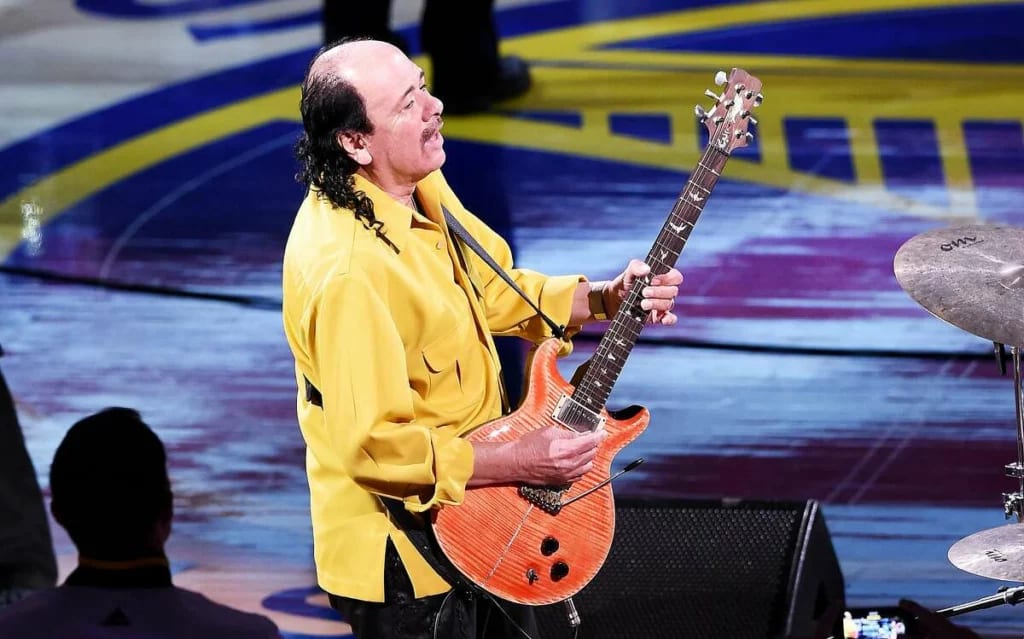 The Grammy Award-winning musician is a longtime Warriors fan. Santana moved to San Francisco at the age of 14, so it makes sense that he is a fan of the team. He performed the U.S. national anthem with his wife Cindy Blackman in Game 2 of the 2017 NBA Finals in Oracle Arena and did an encore performance a year later.
George Lucas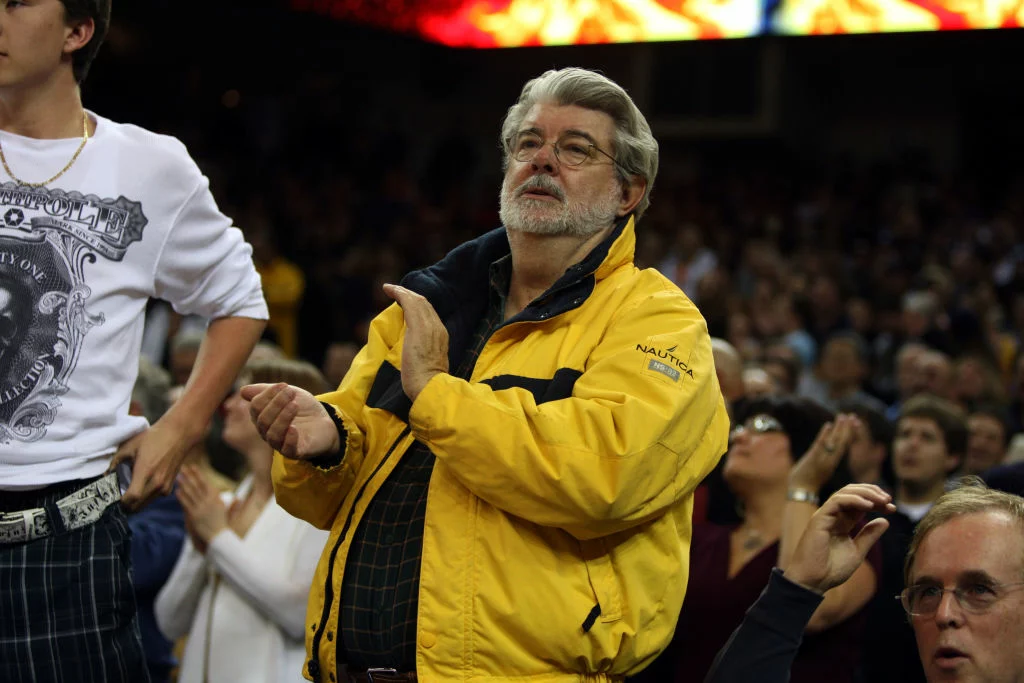 The creator of Star Wars and Indiana Jones was born in Modesto, California which helped anchor him as a Warriors fan. Lucas was such a big fan that he even attempted to purchase the team in 2009.
Dave Chapelle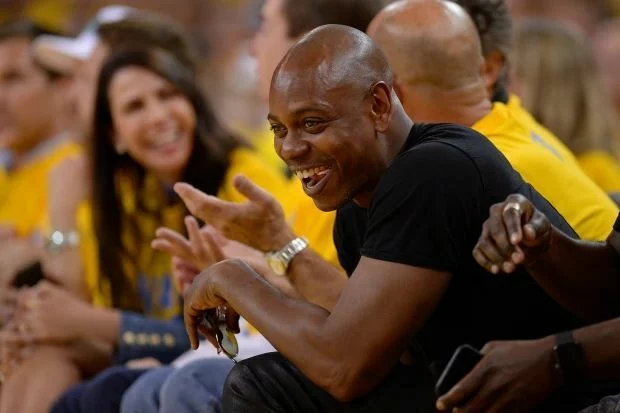 Famously referred by the organization as 'Our friend Dave', the comedian is widely recognized as a fan of the Golden State Warriors. Chapelle has been sighted at Warriors games as early as 2013, which happened to be the season the team made their first postseason appearance in half a decade.
Jessica Alba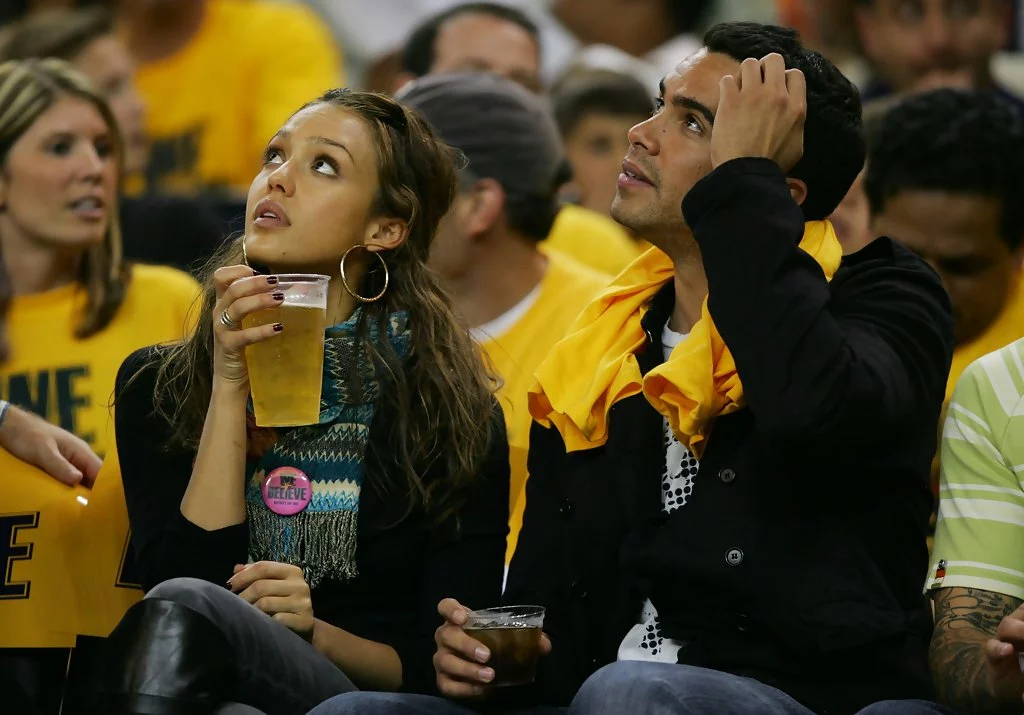 The Californian-born actress was a Warriors fan since their iconic "We Believe" playoff run in 2007. Her husband Cash Warren is close friends with former Warriors point guard Baron Davis.
E-40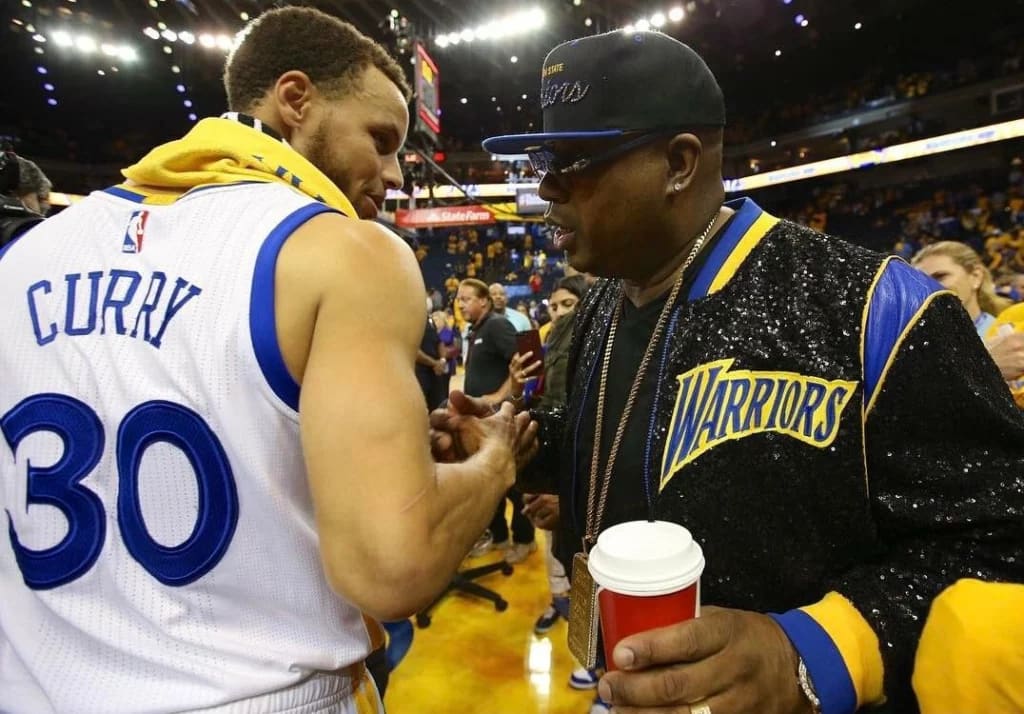 The Bay Area rapper is a massive Warriors fan and is often seen attending games courtside. He once claimed that if he was GM of the Warriors that he would sign Steph Curry, Draymond Green and Klay Thompson to lifetime deals.
Mistah F.A.B.
Super fan and multi-platinum rapper Mistah F.A.B. has been going to Warriors games since he was a kid. He's endured years of losing and can recall the days of Bimbo Coles, Clifford Rozier and Vonteego Cummings. You can catch him at most game in his regular seat behind the scorer's table.
MC Hammer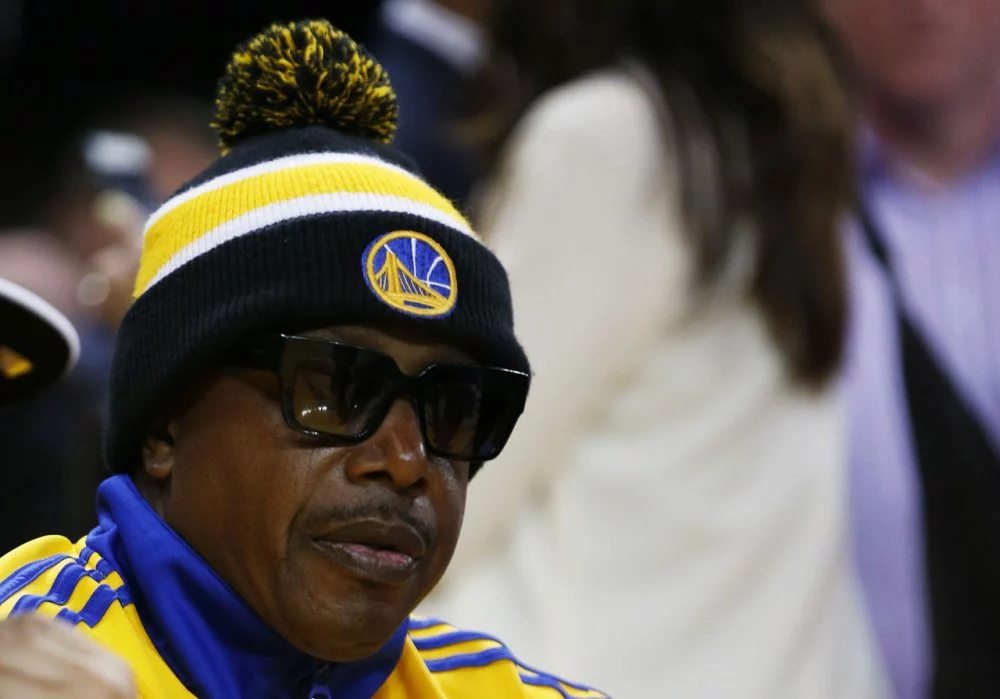 Hip hop legend and Oakland native MC Hammer has been a Warriors fan since birth. He often reps the team wherever he goes and can be seen catching games courtside.
Ronnie Lott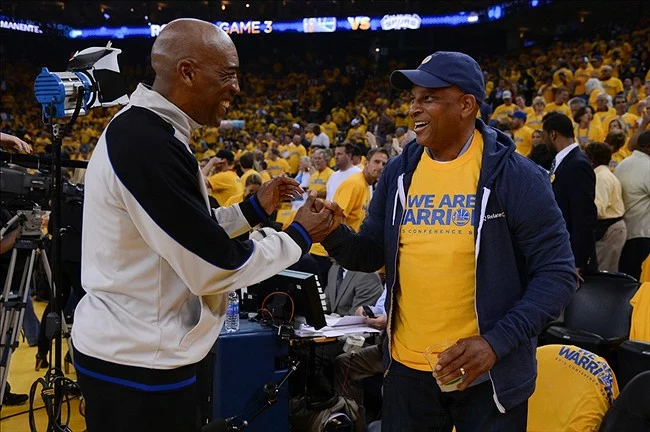 The four-time Super Bowl winner and NFL legend is a fan favorite of the Warriors community. He attends most games and often seen giving interviews.
Phil Hellmuth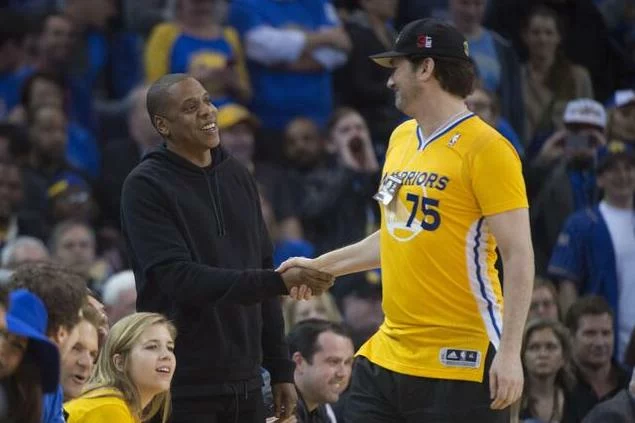 Record-winning poker legend Phil Hellmuth is a die hard Warriors supporter. The poker player is a good friend of Warriors owner Joe Lacob and often organizes fundraising events with Warriors players. Hellmuth rates Steph Curry as the "second best poker player in the NBA" behind fellow Warrior Draymond Green.