The Denver Nuggets came away with a 125-118 victory against Indiana despite the questionable actions of referee Tony Brothers.
Brothers assessed Rivers with a technical foul in the fourth quarter and ejected him for throwing a fake elbow that didn't even graze Pacers guard Lance Stephenson.
A clearly stunned and bemused Rivers was led off the court after what was probably the worst referee call of the season. He was quick to take to Twitter to share his frustration.
To make matters worse, the referees reviewed the decision during the game and insisted Rivers had committed a "malicious act". Nuggets head coach Michael Malone plans to follow up the ejection with the league office.
Brooklyn Nets star Kevin Durant also chimed in on Twitter after viewing the footage. He too was clearly stunned by the refereeing.
Fellow star Damian Lillard agreed with Durant's take.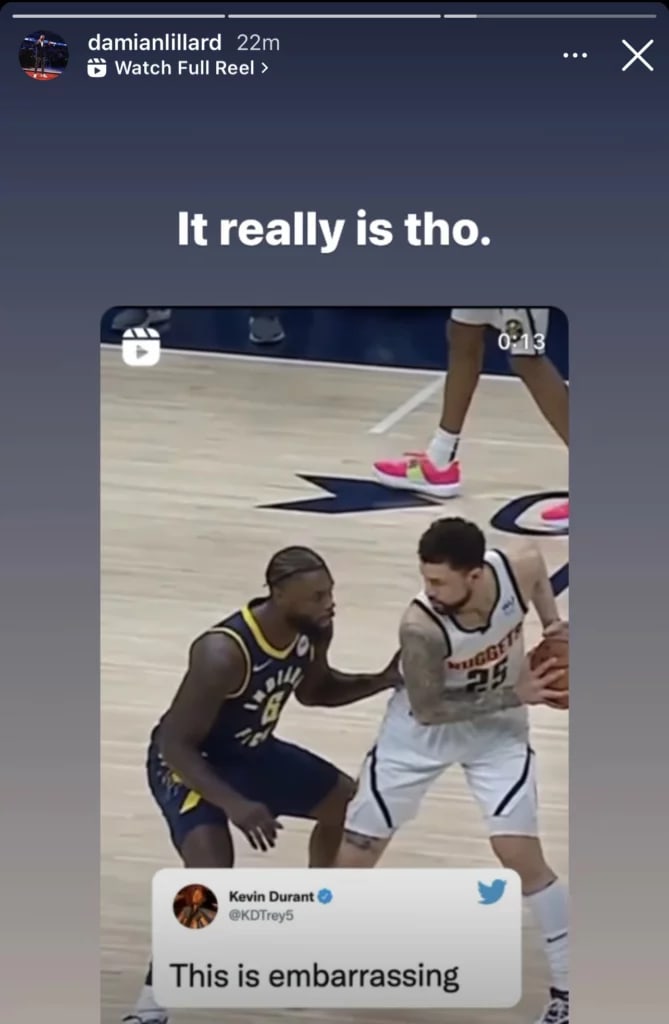 Rivers later went onto Instagram where he continued to plead his case.
A House of Highlights Instagram post of the incident drew comments from both Rivers and Stephenson. Rivers wrote that this was the most ridiculous call of his career. Lance Stephenson however appears to believe there was intent from Rivers to make contact with him but finishes by saying "Nothing personal".
Unfortunately for Rivers his ejection will also land him a hefty fine unless the league office decides to rescind the call. Rivers finished with 3 points in 19 minutes and Stephenson tallied 5 points in 13 minutes of action.