UFC flyweight Ode Osbourne joins The AllStar's John Hyon Ko ahead of his fight with CJ Vergara at UFC 268 on Nov.6 in New York City. "The Jamacian Sensation" talks about switching camps to Syndicate MMA, teaming up with Gorilla Diamond to build schools in Jamaica, and keeping the same mental focus.
Watch this video and more on The AllStar YouTube channel.
---
Fighter profile
Ode "The Jamaican Sensation" Osbourne is a 29 year old male fighter from the United States with 9 pro wins and 4 losses. Osbourne is scheduled to fight C.J. Vergara at UFC 268: Usman vs. Covington 2 on Saturday November 6, 2021.
Osbourne's recent form coming into this matchup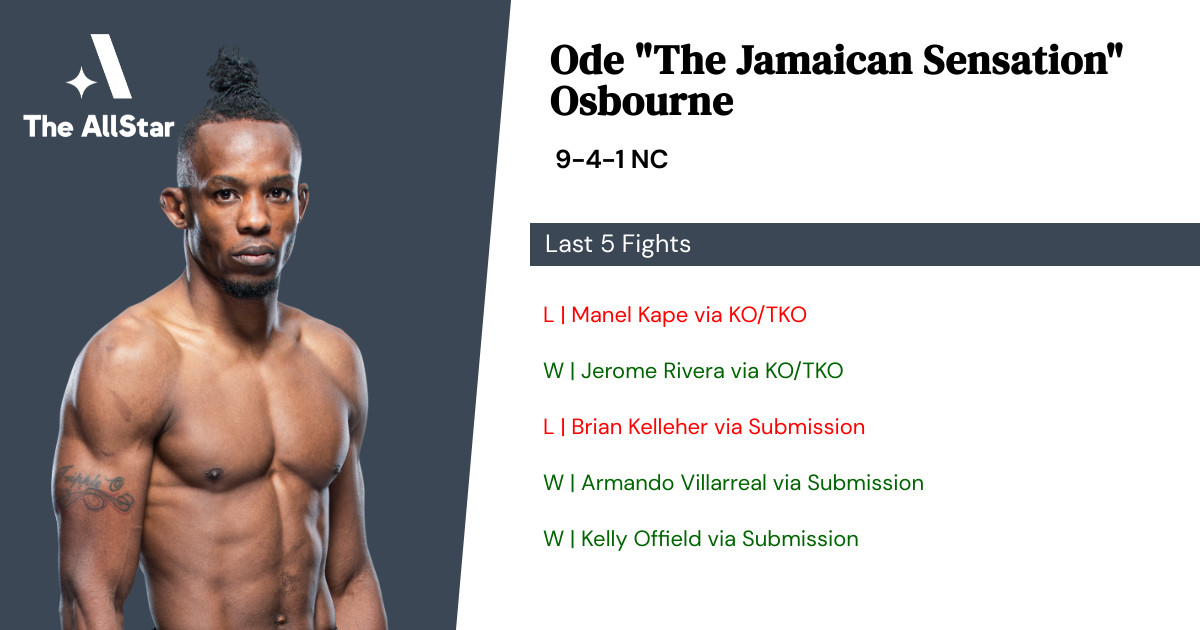 Ode Osbourne has gone 3-2 in the last 5 professional MMA fights.
Loss vs Manel Kape • KO/TKO R1 4:44 • 2021-08-07
Win vs Jerome Rivera • KO/TKO R1 0:26 • 2021-02-06
Loss vs Brian Kelleher • Submission R1 2:49 • 2020-01-18
Win vs Armando Villarreal • Submission R1 4:39 • 2019-07-16
Win vs Kelly Offield • Submission R1 4:07 • 2019-01-19