No front three in European football have been as devastating as Liverpool's over the last few seasons.
Indeed, Roberto Firmino, Sadio Mane and Mohamed Salah have set a new standard for goals and attacking productivity in general. Salah is arguably the best player in the world at this moment in time.
Despite this there are signs Liverpool is already planning for a future without these three. The Anfield outfit is competing on all fronts this season and could end the 2021/22 campaign with four trophies, but Jurgen Klopp and the club's decision-makers are building their next great team.
This process has been accelerated by the January addition of Luis Diaz. Having tracked the Colombian for a long time, Liverpool made its move when it appeared Diaz was on his way to Tottenham Hotspur. Far from this being an impulse transfer, Liverpool knew how well the 25-year-old would fit into its system.
Luis Diaz
Diaz has scored twice in his first six Premier League appearances, but this doesn't fully illustrate the impression he has made for his new club – the Colombian is averaging 2.5 dribbles, 1.8 key passes and 3.2 shots per 90 minutes. Like all good Klopp-era Liverpool forwards, Diaz is an attacking hub. He can do it all.
"There is a reason why you sign a player – the reason is the quality that he has," Klopp recently told Sky Sports, when asked to describe the impact made by Diaz. "The reason is the way that he is playing the game."
"With Luis, where it has been really special is that when we saw him we knew that he would fit in immediately," Klopp said. "That is really difficult usually but because he did not have to change, that is why we have a really confident boy here. He was in a really good moment with Porto, playing good for Colombia, and so he came here full of confidence."
Liverpool identified Diaz's suitability for their system due to his success for Porto, a team that plays in a similar way. As a counter-presser, the Colombian's numbers are extremely high. He is comfortable playing at a high tempo and knows how to make the most of an opportunity in quick transition. Diaz honed all of these qualities in Portugal.

The successful signing of Diaz came just 18 months after the arrival of Diogo Jota who also hit the ground running for Liverpool. While the Portuguese attacker was initially added to Klopp's squad as a depth option, he has scored 32 goals in 69 appearances for the Reds. For spells, Jota has even been favoured over Firmino in the centre forward role.
Young talent
Looking past the frontline, Klopp has also fast-tracked young talent into his midfield. Most notably, teenager Harvey Elliott has made himself an important figure for Liverpool this season, providing a lot of energy and drive through the centre of the pitch. The 18-year-old is already contributing and will be a formidable force for years to come.

Then there's Curtis Jones, another youngster who has made his mark in central midfield for Liverpool this season. Thiago Alcantara, Fabinho and Jordan Henderson remain first picks for Klopp, but there is already a succession plan in place to ensure Liverpool's central midfield unit stays strong for years to come.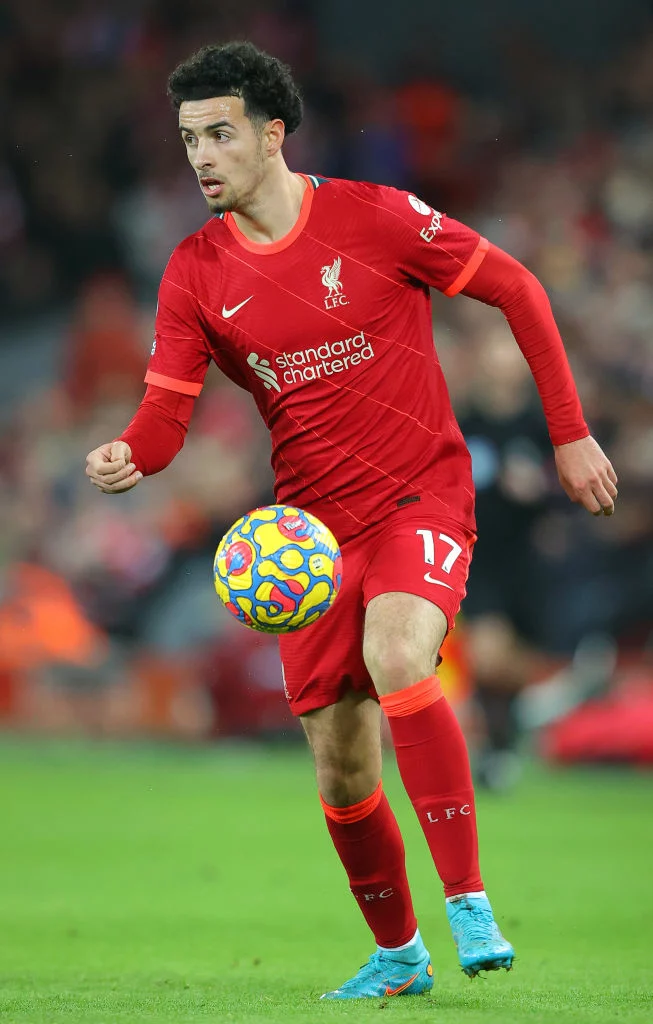 Curtis Jones
Alex Livesey – Danehouse/Getty Images
Harvey Elliott
Matthew Ashton – AMA/Getty Images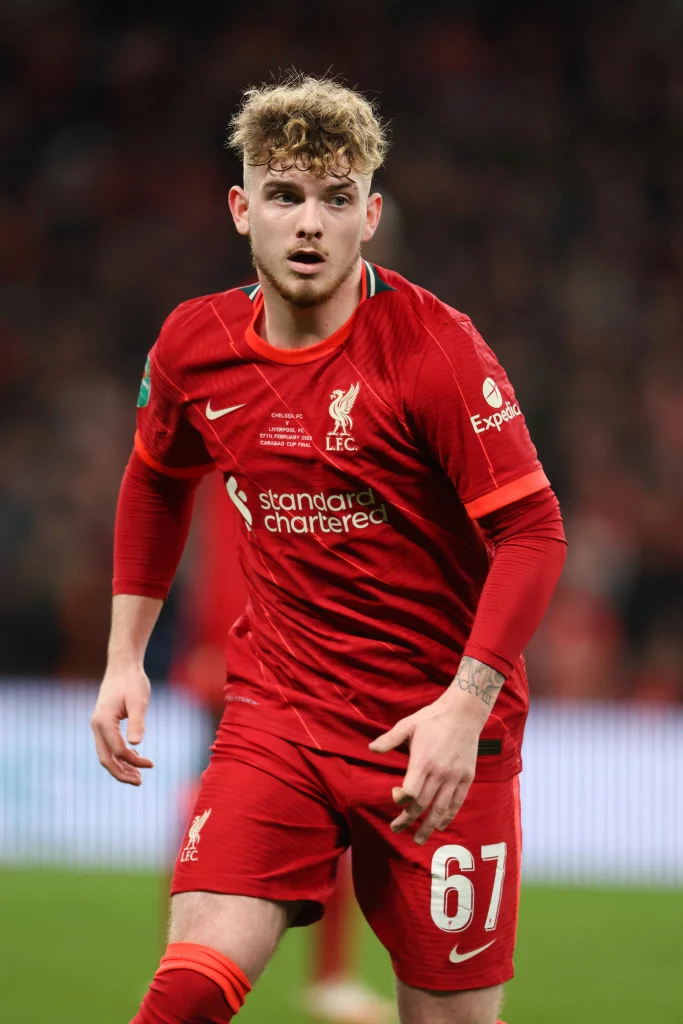 In central defence, Ibrahima Konate is improving with almost every game he plays after a slow start to life on Merseyside after his transfer from RB Leipzig last summer. The 22-year-old is leading Liverpool's defenders for interceptions per 90 minutes (1.5) this season and is also charting a respectable 1.3 tackles per 90 minutes. 
Virgil Van Dijk is Liverpool's dominant centre back right now, with the Dutchman maybe even the best natural defender of his generation. Konate, however, has all the physical and technical attributes to follow the precedent set by his Liverpool partner, even if Klopp has favoured Joel Matip for a lot of matches this season.
So much of Liverpool's success in the Fenway Sports Group (FSG) is attributable to their reliance on data and the strength of their recruitment department. The looming departure of Michael Edwards as sporting director at the end of the 2021/22 season will test the front office structure of the Anfield club, but there's no reason to doubt Liverpool will continue to scout well and sign shrewdly.
With Salah's current contract set to expire next year and some key players such as Henderson and Van Dijk now into their 30s, Klopp's Liverpool is approaching a juncture. The best teams constantly replenish to stay at the top and the Anfield club is already a long way along the line of this process.