It's been a rough season for Russell Westbrook and it looks like things are about to get even tougher. The 9-time All-Star and former league MVP is fed up with being called 'Westbrick' and has vowed to stop the disrespect.
He claims the name-calling has taken a toll on his family and that he must defend the honor of his family name. "'Westbrick,' for example, to me, is now shaming," claims Westbrook. "It's shaming my name, my legacy for my kids."
Fans however aren't offering the Laker's highest paid player ($44.21 million this season) any sympathy. They remain fed up with his poor play and inability to help the team earn a playoff spot.
Sick of the 'Westbrick' taunts
The name-calling came to a head at the Lakers' latest loss in San Antonio. Late in the third quarter during a free-throw, Westbrook engaged with a fan telling him "Yo, don't disrespect my name."
Westbrook spoke out about the condescending nickname following the loss, "When it comes to basketball, I don't mind the criticism of missing and making shots. But the moment it becomes where my name is getting shamed, it becomes an issue. A lot of times, I let it slide. But now it's time to put a stop to that and put it on notice. There's a difference. We need to make sure it's understood. And every time I do hear it now, I will make sure that I address it and make sure I nip that in the bud."
He might have a hard time putting a stop to it. Even Lakers great Magic Johnson was caught saying 'Westbrick' after admitting that the Westbrook trade "could go down as the worst trade in Lakers history". Slip of the tongue or not, if a Lakers legend calls you out on national television you know you've got work to do.
---
---
Fans flock to Instagram
If Westbrook thought addressing the issue in the media would stop the name calling – he was wrong. Fans immediately flooded his most recent Instagram post with "Westbrick" comments. The fans have been relentless, continuing to leave "Westbrick" comments and brick emojis more than 24 hours after he spoke to the media.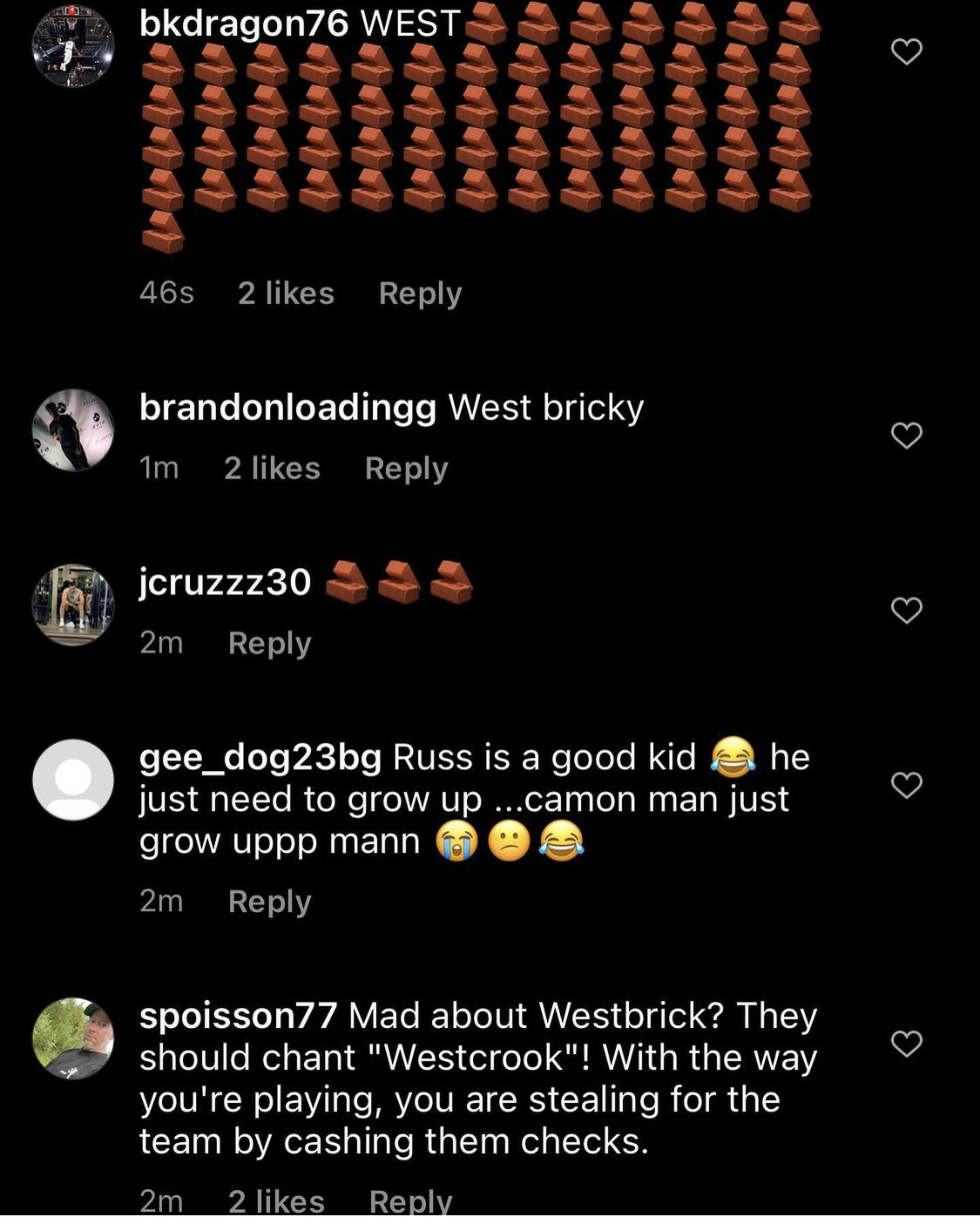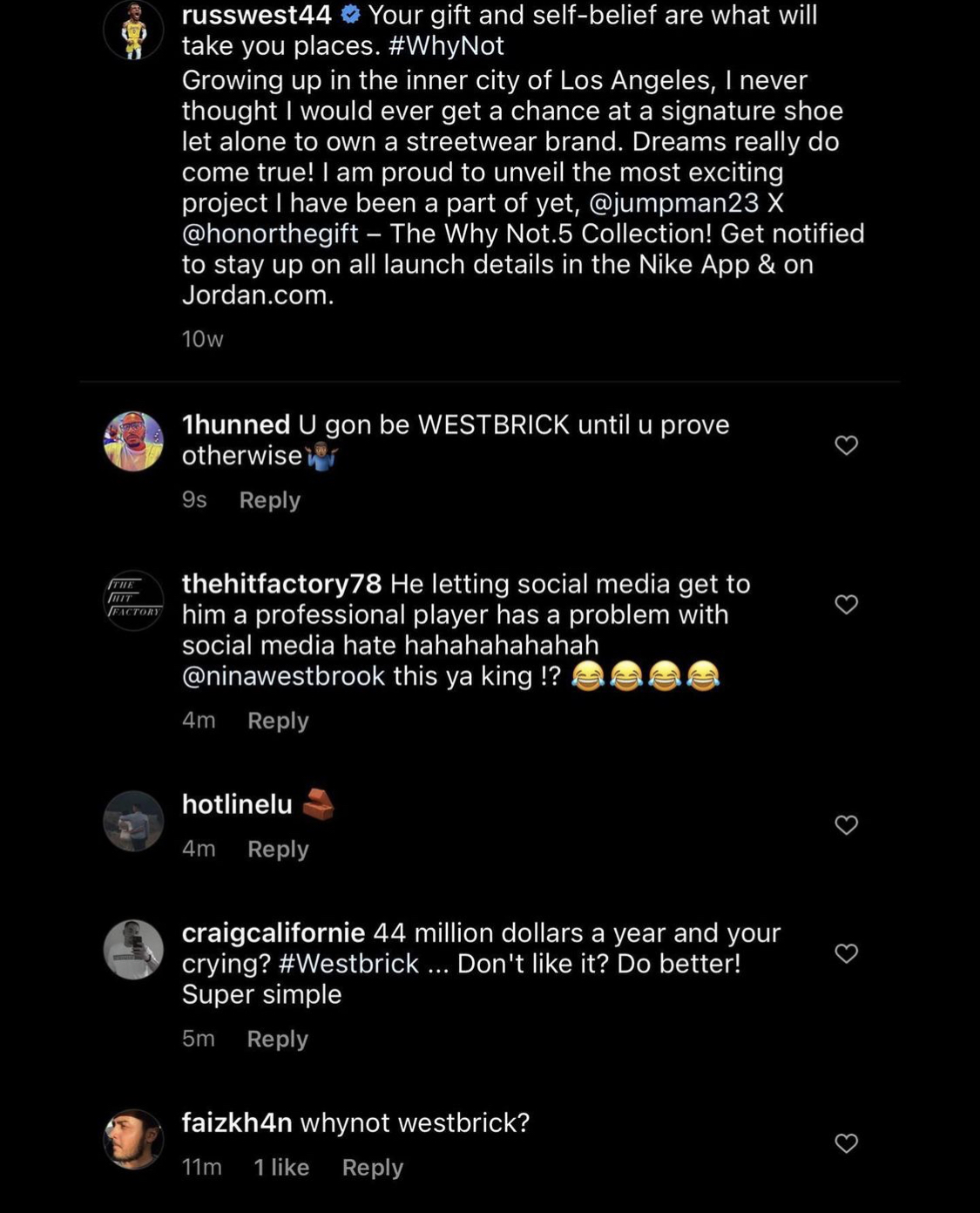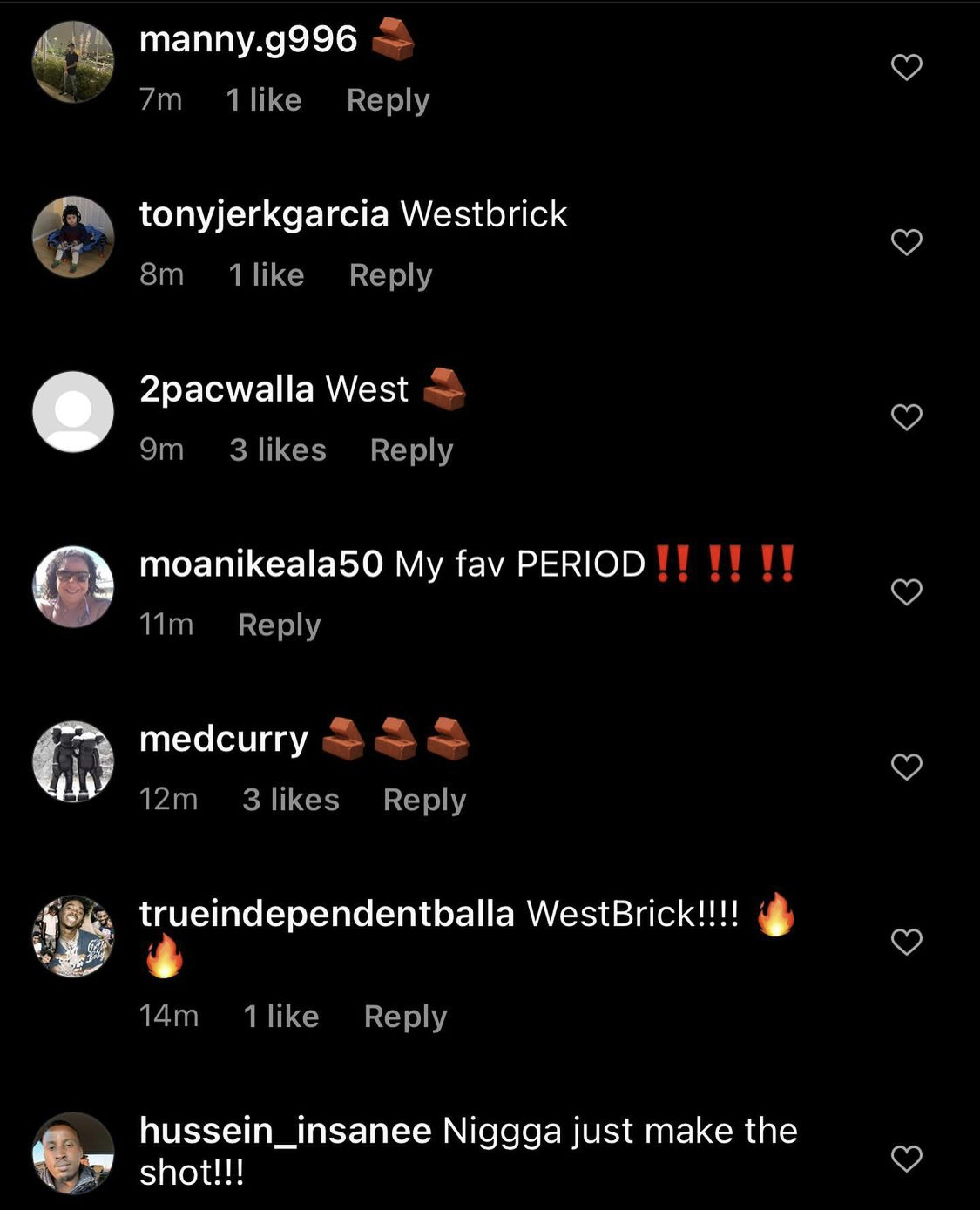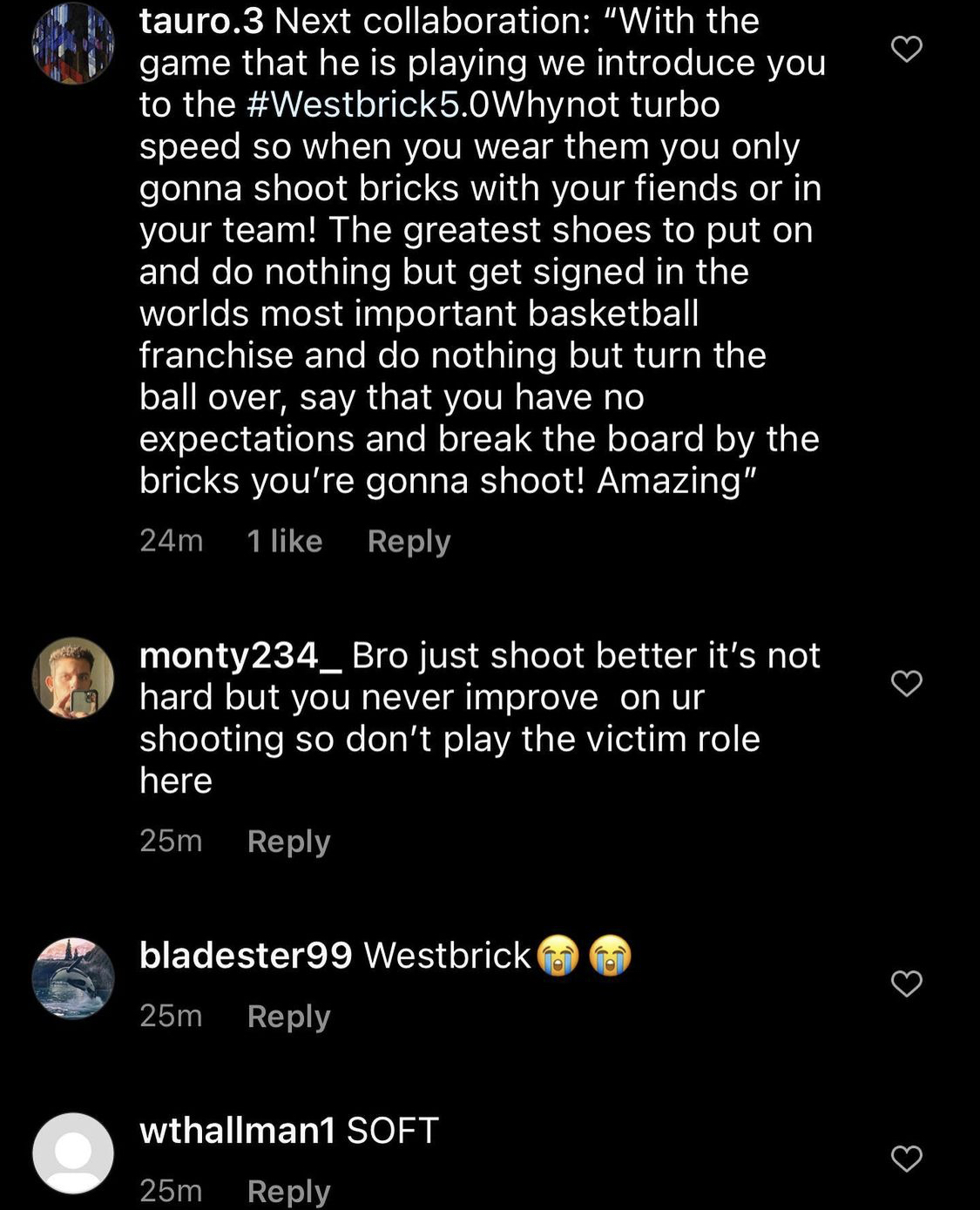 Is the hate warranted?
Westbrook's performances haven't helped his case. After all it's the reason why he's on the receiving end of criticism.
Early on in the season, Westbrook lost his dribble against the Bucks and then attempted to bring the ball up off the ground before blindly shooting a turnaround jumper. The end result? A brick.
In this play against Denver, Westbrook somehow manages to fluff two straight plays – both of them relatively easy shots around the basket.
No words can really describe Westbrook's shot attempt in this classic clip. Except perhaps, brick.
Even his warmup routines are not safe from criticism. Here he is attempting to throw the ball off the backboard for an alleyoop.
Clearly the name-calling has gotten to Westbrook. He appears to have completely checked out of Monday's game, leaving his teammates to do all the defending.
Former NFL tight end and ESPN analyst Shannon Sharpe chimed in on the issue, "Zero sympathy. Play better. They called him Westbrick, because it seems like everything that he shoots is a brick."
Target on his back
If anything, Westbrook now has a target on his back. He's made himself a sitting duck for fans on road games. They now know that all it takes to distract him is one word. Laker fans aren't going to stop using the word any time soon either since they're the ones suffering, brick after brick.
It's safe to say that perhaps the bright lights of Los Angeles are shining a little too brightly for Westbrook's liking. Playing for the Lakers is a whole different level compared to anything else he's experienced and the pressure is relentless.
It would be interesting to see how Westbrook responds if he had to endure the level of name-calling that LeBron James goes through on a nightly basis (LeBum, LeChoke, LeFraud, LeGM, LeMickey, LeBRICK to name a few). This author's guess is that it would leave him Westbroken.
---