Featherweight prospect Ryan Kim Cafaro joins The AllStar's John Hyon Ko leading up to his return at Stellar Fight 47 on Oct. 16 against Matthew Skibicki. "Korean Thunder" talks about finding the spark to fight again during the lockdown, coaching at the highest level, visiting Korea with Frankie Edgar, and Cody Garbrandt at flyweight.
Watch this video interview and more on The AllStar YouTube Channel.
---
Fighter profile
Ryan "Korean Thunder" Cafaro is a 31 year old male fighter from United States with 8 pro wins and 5 losses. Cafaro is scheduled to fight Matthew Skibicki at Stellar Fights 47: Pro MMA on Saturday October 16, 2021.
Cafaro's recent form coming into this matchup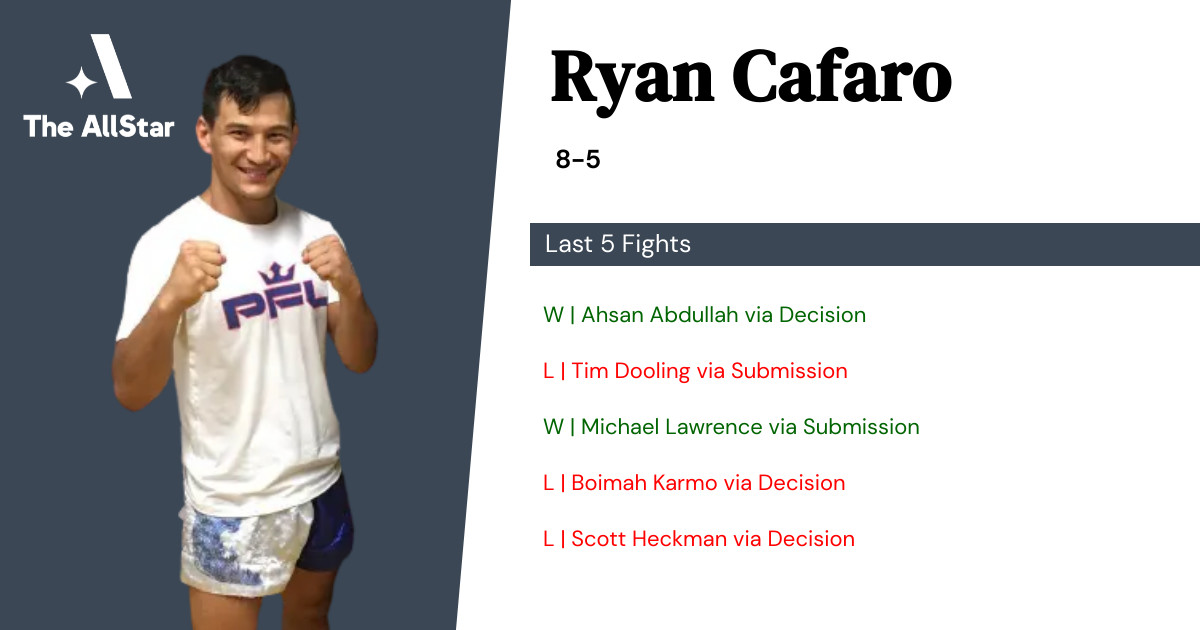 Ryan Cafaro has gone 2-3 in the last 5 professional MMA fights.
Win vs Ahsan Abdullah • Decision R3 5:00 • 2021-07-31
Loss vs Tim Dooling • Submission R3 1:55 • 2019-11-23
Win vs Michael Lawrence • Submission R2 3:36 • 2019-05-17
Loss vs Boimah Karmo • Decision R3 5:00 • 2019-03-02
Loss vs Scott Heckman • Decision R3 5:00 • 2018-05-12