Bellator light heavyweight prospect Sullivan Cauley joins The AllStar's John Hyon Ko leading up to his fight at Bellator 268 against Deon Clash. Cauley talks about staying busy between fights, sparring Ryan Bader as a newcomer, developing in striking, and more.
Watch this video interview and more on The AllStar YouTube Channel.
---
Fighter profile
Sullivan Cauley is a 25 year old male fighter from the United States with 1 pro wins and 0 losses. Cauley is scheduled to fight Deon Clash at Bellator 268: Nemkov vs. Anglickas on Saturday October 16, 2021.
Cauley's recent form coming into this matchup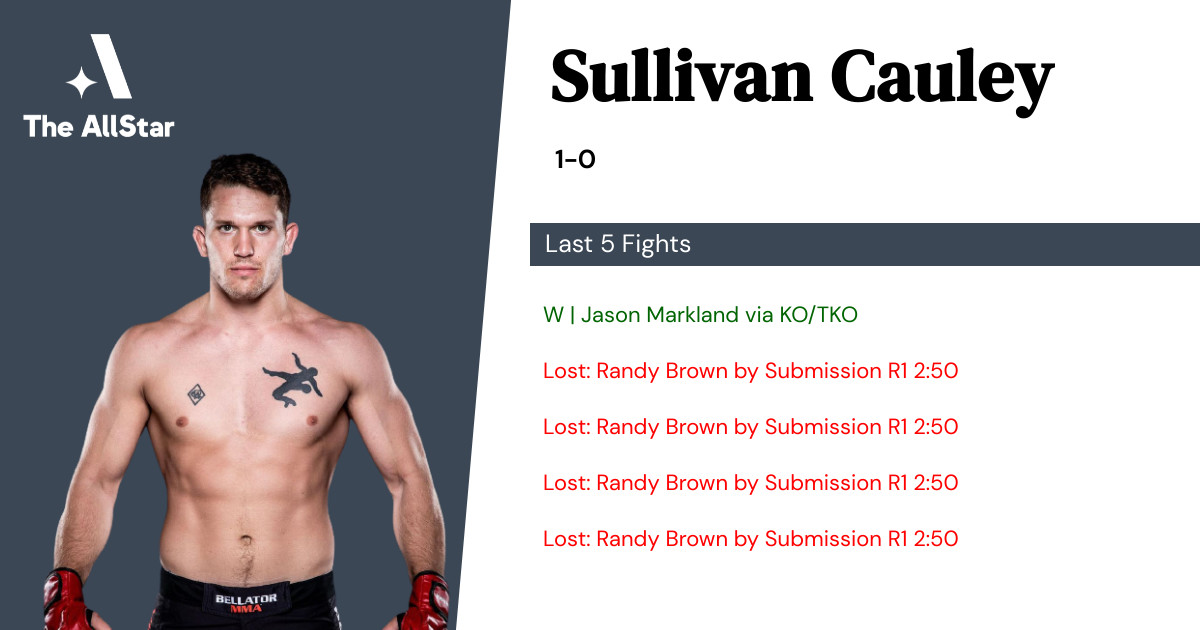 Sullivan Cauley has gone 1-0 in the last 5 professional MMA fights.
Win vs Jason Markland • KO/TKO R1 0:28 • 2020-11-19