Football's greatest stage used to be the World Cup.
While that might still be true in terms of the spectacle that is produced once every four years, the Champions League is now widely seen as the pinnacle of the sport. It's where the game's great and good define themselves at the elite level. There is no stronger competition.
Every season, clubs across Europe picture themselves with the famous trophy in their hands. But only the very best are crowned continental champions, as Thomas Tuchel's Chelsea were last season. Who are the current contenders for the title?
Chelsea once again look strong with the Stamford Bridge club currently leading the Premier League. This is reflected in their price of 8.50/+750 to win this season's Champions League. Defence is their primary strength. Chelsea have conceded the fewest number of shots per 90 minutes (4.7) this season in the UCL. For context, Bayern Munich have conceded the second fewest – 6.3 per 90 minutes.
Champions League Frontrunners
Bayern Munich are among the frontrunners to go all the way (4.50/+350). Julian Nagelsmann's side are the current top scorers with 17 goals in just four group stage fixtures. Indeed, the Bavarians have the potential to blow away any opponent on their day and look revitalised after a managerial change in the summer.
Manchester City are joint-favourites with Bayern Munich (4.50/+350). Pep Guardiola's team have long seen the Champions League as the final frontier. They came within one match of achieving their great objective last season, losing to Chelsea in the final. The aim this season is to take the final step.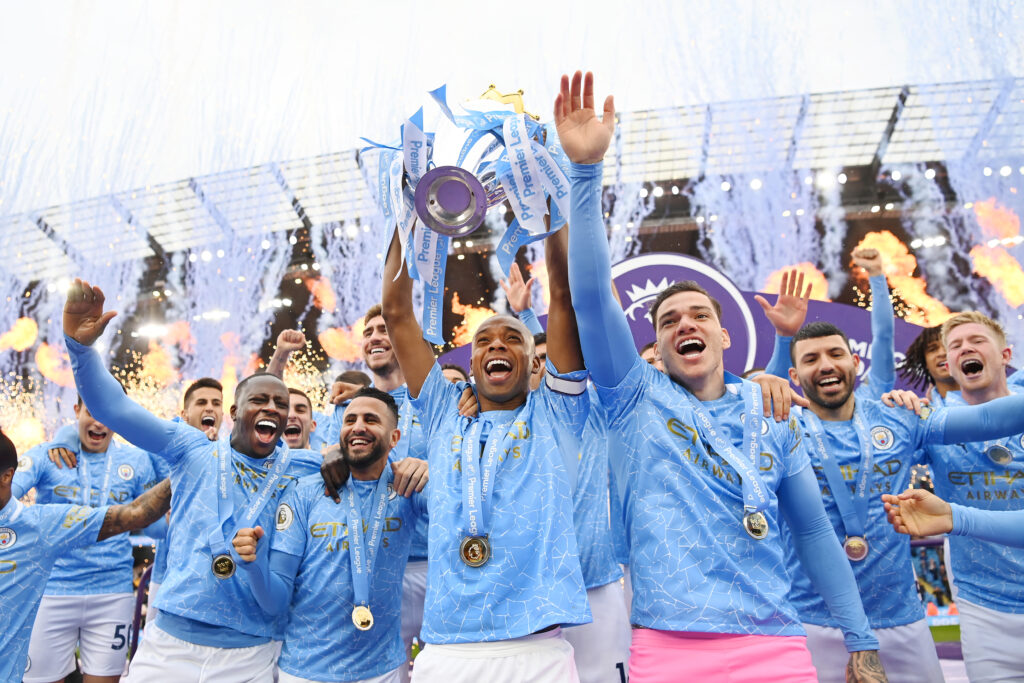 Renowned for their ability on the ball, City are somewhat surprisingly only the 10th-ranked team in this season's Champions League with regards to their average share of possession (55.9%). However, their average of 18.7 shots per game and record of 11 goals in just three games illustrates a team that is in its groove in the attacking third.
PSG, Liverpool
Paris Saint-Germain is another club that has made winning the Champions League their ultimate objective in recent years. Mauricio Pochettino's team is priced at 6.00/+500. The French giants boast the most formidable frontline in European football with Kylian Mbappe, Lionel Messi and Neymar.
Interestingly, PSG are averaging just 9.0 shots on goal per 90 minutes in this season's Champions League. The strength of the group they are in could account for this. However, Manchester City are averaging more than double this number in the same group. It could be that Pochettino has yet to find the right system and approach to harness all the attacking talent at his disposal.
Liverpool (7.50/+650) have demonstrated their pedigree with impressive victories over AC Milan, Porto and Atletico Madrid. Jurgen Klopp's team looks rejuvenated this season, at least in the attacking third. They have scored more Champions League goals this season (11) than any other side besides Bayern Munich.
However, Liverpool have looked vulnerable at the back this season even if they are only conceding 7.0 shots per 90 minutes. The Reds have yet to keep a clean sheet in the Champions League, conceding five times in three fixtures. Can they count on their frontline, Mohamed Salah in particular, to out-score opponents for the whole campaign?
Dark Horse
Odds for Real Madrid (23.5/+2250) and Barcelona (51/+5000) reflect how the Spanish giants have fallen off the top of the European game. There could still be some value in backing Real Madrid, who are averaging more shots per 90 minutes (22) than any other team this season. Karim Benzema and Vinicius Junior, with four Champions League goals between them, pose significant threats.
If there is a 'dark horse' in this season's Champions League, it could be Ajax (21.0/+2000). Erik Ten Hag's side have made a profound impact on the tournament so far with three wins from three games, including a 4-0 demolition of Borussia Dortmund.
Only five teams have averaged more shots per 90 minutes than the Dutch champions (17.7). Ajax averages 14 dribbles per 90 minutes, illustrating how willing they are to drive at opponents with the ball at their feet.
There is a long way to go in this season's Champions League, but the contenders are already rising to the top. Will this be the season City or PSG finally make their long-awaited continental breakthrough? Can Chelsea repeat last season's success? Can Ajax keep up their early-season momentum to pull off the biggest European shock since Porto in 2004? Whatever unfolds, it'll be worth watching.