Looking for UFC picks for the next big PPV card – or UFC picks tonight? Let The AllStar help. Get UFC picks and advice from expert UFC analysts and handicappers for every mixed martial arts event. Read on to see tonight's UFC picks for the whole card, including UFC prelims picks.
The popularity of mixed martial arts is growing as the sport becomes more mainstream. Big characters like Conor McGregor, Israel Adesanya and Paddy Pimblett are now household names. Others might be more attracted to the Khabib legacy in fighters like Islam Makhachev and Khamzat Chimaev.
The dream of someday making it in the UFC is largely responsible for the arrival of new talent in MMA. After all, that's where the money is. But for fans – especially more casual ones – that makes it harder to keep on top of all that's going on.
So let the experts help. The AllStar can help you find the best value MMA picks for each event.
Check out our Guide to UFC Betting and our Sportsbook Reviews to help chose where to bet on the UFC.
---
UFC Picks Tonight
Bonuses – Check out the latest promotions from all our favorite sportsbooks.
---
UFC Picks Explained
UFC picks means just that – at its most basic, it means picking the winners of each fight on a card. This is a Moneyline bet – the easiest and simplest of sports bets. So a UFC Moneyline bet is a bet on who wins the fight, no matter how or when.
If you are looking at American odds, you can identify the favorite as the fighter with negative, or minus, odds. For example, odds of -200 mean you would have to wager $200 to win $100.
The other most popular bets on the UFC are: Method of Victory – TKO/KO, Submission or Decision – and the Over/Under on Total Rounds.
As fight night approaches, look out for special prop bets as well. These often include markets like Strikes Landed or the Number Of Takedowns in a fight.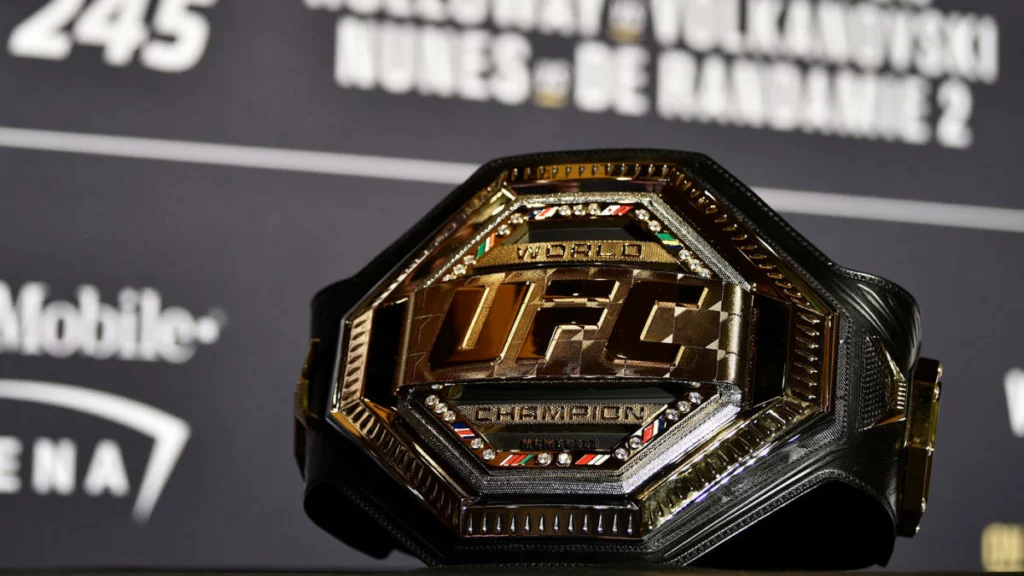 A big UFC promotion is nothing if not a hugely entertaining show. Great cards are often headlined by title fights across the range of weight classes.
If you consider the early prelims, the prelims and the main card, on a big night that's too many fights for the average fan to handle. So it makes sense to turn to The AllStar and our expert MMA picks analysis.
The AllStar team can break down a fighter's technique, identify their strengths and weaknesses, study recent form, and gauge how they perform against fighters with different styles.
And then do the same for their opponent, before coming up with a truly informed pick as to who is more likely to win their upcoming match-up.
Before making any UFC bets, be sure to read The AllStar's in-depth fight previews.
UFC Pick Em
Sports betting should be, first and foremost, entertaining. And half the fun for someone starting out is getting to know the often colorful language that goes with it.
A UFC Pick Em could mean one of two things. First, it's just another term for a UFC pick – a competition in which you correctly pick the winners on a fight card. So a UFC Picks app like The AllStar also doubles as a UFC pick em app too.
Second, while it may not seem like it, it is actually a technical sports betting term. A "pick em" describes a moneyline bet where the bookmaker doesn't offer a clear favorite or an underdog. In other words, a fight so evenly matched, that – for fear of mis-pricing an upset – the bookmaker's approach is resigned to the attitude of "Well, pick em either way"…
And while you can't ever rule out an upset – especially in MMA where so much can change in an instant – our UFC picks analysis and fight previews can help inform both your pick em games with your buddies, or, if you want to go a step further, your actual UFC betting decisions in fights that might be too close to call.
Let The AllStar help you bet better.
UFC DFS Picks
The beauty of The AllStar's UFC expert picks is that they just keep giving!
Our fighter profiles, data and stats are universally applicable to making picks, placing bets or a DFS competition.
Our UFC and MMA picks are made on analysis of the numbers and fighters' form heading into any match up. This means they can also serve you perfectly well in a DFS scenario.
With MMA/UFC DFS competitions awarding points for strikes, takedowns and finishes, all the fighter profile stats The AllStar has to offer are provided in our fight previews – making it easy for you to build a DFS strategy around our UFC expert picks. Be sure to check out this week's UFC picks today to help you win your UFC DFS competitons.
UFC Fight Night picks
The AllStar will deliver picks ahead of all UFC events, whether it's a PPV card topped with a title fight, or a UFC Fight Night in Las Vegas. Or anywhere else for that matter – makes no difference to us. Same rules apply.
Our experts will do their homework, research the fighters, crunch the numbers, and look at the data. All with the express purpose of providing you with the best possible UFC fight night picks.
When Are Your UFC Picks Posted?
We generally post our picks soon after weigh-in, which is when the final card is settled and confirmed. Weigh-in usually happens the day before the event. This means our experts get more time to assess the fighters and can take into account any late changes that may affect the outcome.
If you don't want to run the risk of seeing our picks late, be sure to download the app so you receive all the MMA news you want – and need – direct to your device.
By waiting this long it means you get the best free UFC picks available based on as much relevant information as possible.
MMA Predictions and MMA Picks
Although MMA has been around longer than the UFC, the premier promotion took the sport mainstream.
The UFC also represents the highest level of competition in the sport. It is the ultimate goal for fighters plying their trade in other promotions, or why they enter associated programs like The Ultimate Fighter and The Contender series.
The AllStar's experts follow not only the UFC, but other MMA promotions as well. This lets them keep tabs on up-and-coming fighters for the day they do make it to the big top – and the day they might affect YOUR picks! That makes them insiders in the sport, with insight into new fighters before they make a name for themselves.
Promising fighters with potential will always catch peoples' eyes – but you have to know what to look for.
For most cards, our MMA picks will focus on the main MMA betting markets: the Moneyline (winner); the Total Rounds over/under; and the Method of Victory (KO/TKO, Submission or Decision. The last bet usually offers much higher odds than the moneyline.
The AllStar has all the stats and info you could want to do your own research too. In fact, we recommend that you do. No one gets it right all the time, but if you make an educated call that pays off… the feeling of achievement is that much more enjoyable.
Our MMA picks, for the UFC or other organisations, are published well before the hype music begins. This gives you plenty of time to form an educated opinion on your UFC picks. Which in turn increases the likelihood of you flaunting your bragging rights, or turning those opinions into to real money. Either way works for us!
Turning Picks into Cash
Not sure where to bet on the UFC?
First, check out our in-depth UFC Betting Guide to understand the betting basics before you start.
Then read our write-up of the Best UFC Betting sites, to get an overview of the online sportsbook landscape. From there, we recommend reading the full reviews, and spend some time on theses sited before you make a decision. And remember, there's no need to restrict yourself to just one – in fact, we recommend diversifying at least a little bit.
Lastly, check out all the latest promotions and be sure to cash in on the generous sign-up bonuses available.