After a UFC Vegas 38 card that saw non-stop action, we can't help but think ahead to what might be next for some of the fighters. Some let their intentions be known, others left more to the imagination. Either way, we try to do Mick Maynard's job for him and tell you what is up next for some of the biggest names on this past card.
Thaigo Santos
On deck: Nikita Krylov
Following a lackluster UFC Vegas 38 main event with Johnny Walker, Thiago Santos called for a new contract and a pay increase. I can't imagine after seeing five rounds of inactivity that Dana White is reaching deep into his pockets for Santos. It's also worth mentioning that this was Santos' first win since February of 2019 – over two and a half years ago. Assuming that his demand for more money bends a little, I do think the UFC brings him back, but I doubt we'll see much of a step up in competition. It's hard to say that you deserve a much higher ranked fighter when you won a 48-47 decision that included a round where you landed just three strikes.
Nikita Krylov would be a small step up from Walker that may just make perfect sense. I can't imagine that Krylov would allow the same level of passive behavior from Santos and would certainly bring a fight. Then again, I didn't think I'd see that out of Walker either.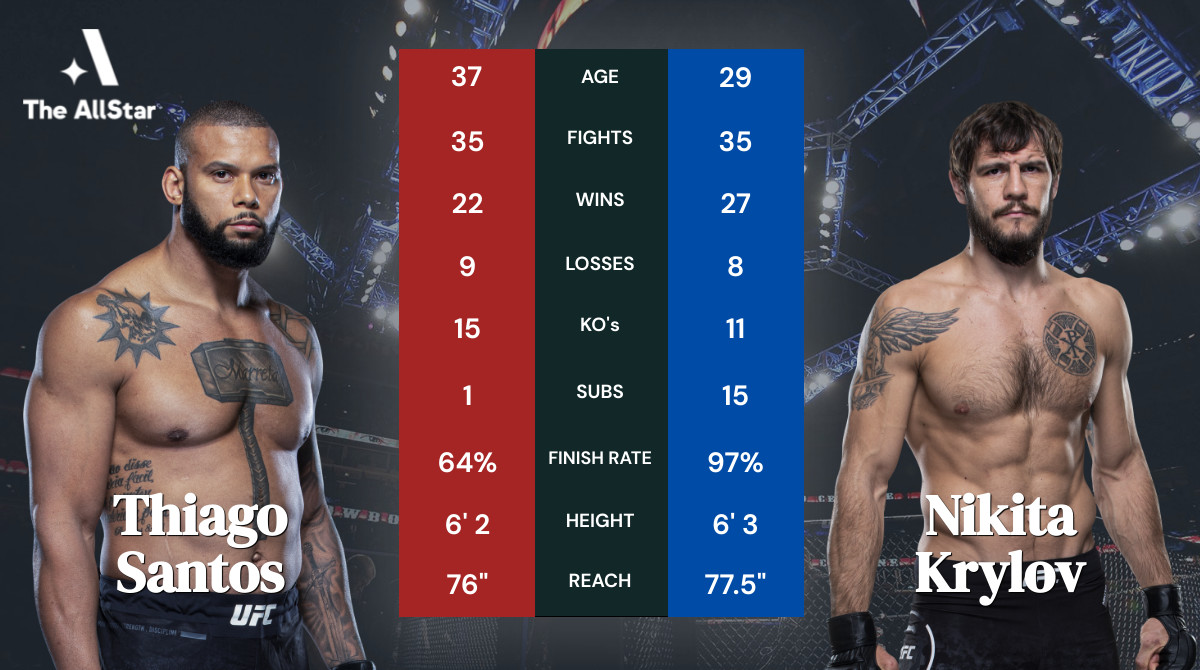 Johnny Walker
On deck: Dustin Jacoby
Walker seems very interested in building this new version of himself. Switching camps to John Kavanagh's SBG in Ireland, he appears to be ditching the wild striker that we came to know and love. He is instead evolving into this rangey, point-fighter who feints more often than he throws. While I'm not a huge fan of changing what made him a threat in the first place, there may be a place where he can start to combine the two into a uniquely technical and dangerous fighter.
If we are to see that version of Walker come out, it is going to be against a fellow kickboxer who isn't afraid to push the pace. Insert Dustin Jacoby. Jacoby is not only a well-travelled kickboxer, but he also has shown to be incredibly durable. I also think it's about time to see Jacoby against a ranked fighter being as he is unbeaten in his four UFC fights in this current stint.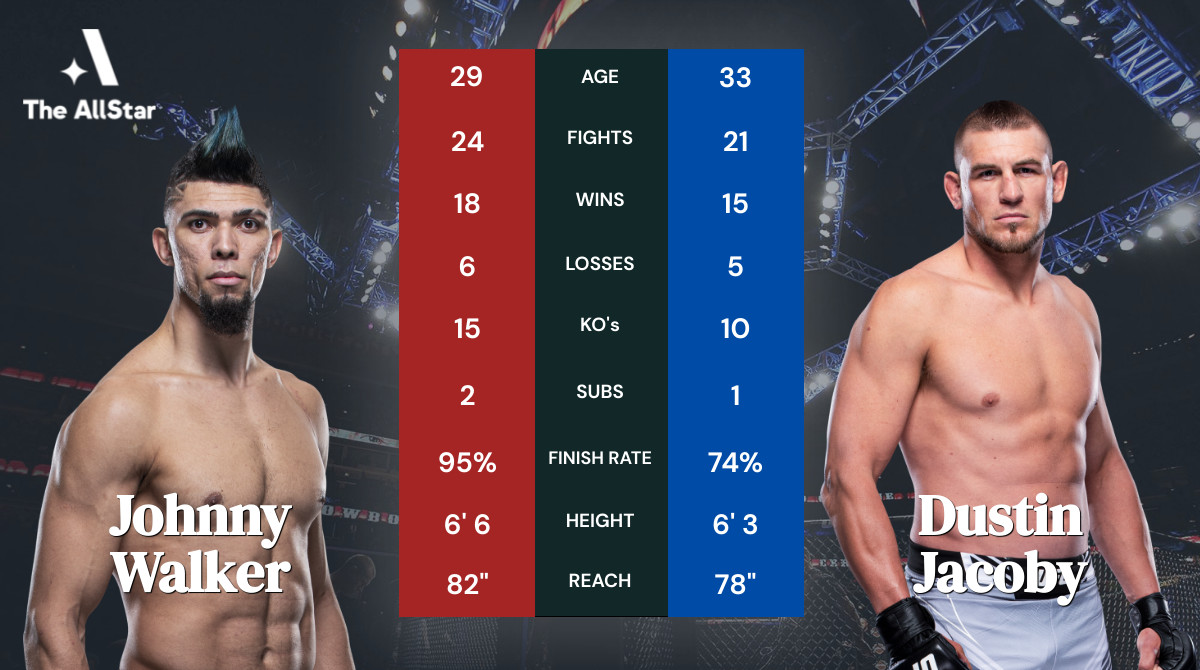 Kevin Holland and Kyle Daukaus
On deck: Each other
The result of the fight between Kevin Holland and Kyle Daukaus at UFC Vegas 38 was what nobody expected. Even if you go in with the expectation that every Kevin Holland fight seems to be wild, this one was just different. In the first round, an incidental clash of heads appeared to knock Kevin Holland out for a brief moment. Dan Miragliotta stepped in to call the fight off but then thought better of it as Holland came to. A short while later, Kyle Daukaus appeared to have a rear-naked choke victory. After looking at the replay, Miragliotta along with the other officials realized that the fight should not have continued and reversed it to a no contest.
Whether you like the call or not, this fight did not show that Daukaus was undoubtedly better than Holland. In fact, Holland was showing improved takedown defense and Daukaus' striking was looking good. As a result, I'd love to see what would happen should a freak incident not mess up this fight.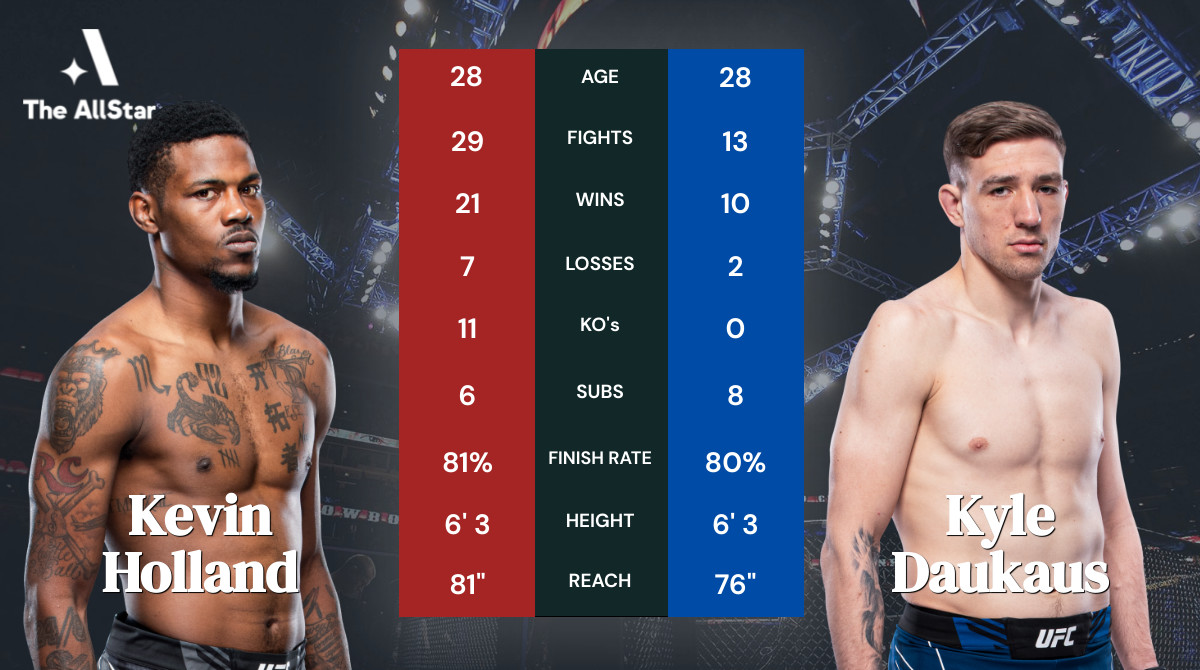 Niko Price
On deck: Khaos Williams
If you can always expect something weird from a Kevin Holland fight, I'm not sure what to say about Niko Price. The man with two KOs off of his back was back at his craziness again, winning a wild back-and-forth fight with Alex Oliveira by decision at UFC Vegas 38. He appeared to be the better and faster opponent on the feet but had some real difficulties when underneath the pressure of Oliveira. While that is slightly alarming, I'm not sure Price is in a place where we're all too worried about his career trajectory. He has become appointment viewing every time he fights, so I think we just keep booking him with the insanely fun competition that exists at welterweight.
Khaos Williams is one of those guys who is fun every time he steps into the cage. He throws big punches and is always looking for a KO. Seeing him and Niko throw down for fifteen minutes (or until one of them falls) would be a lot of fun. It would also serve as a litmus test for Williams to see if he is ready for ranked opponents next.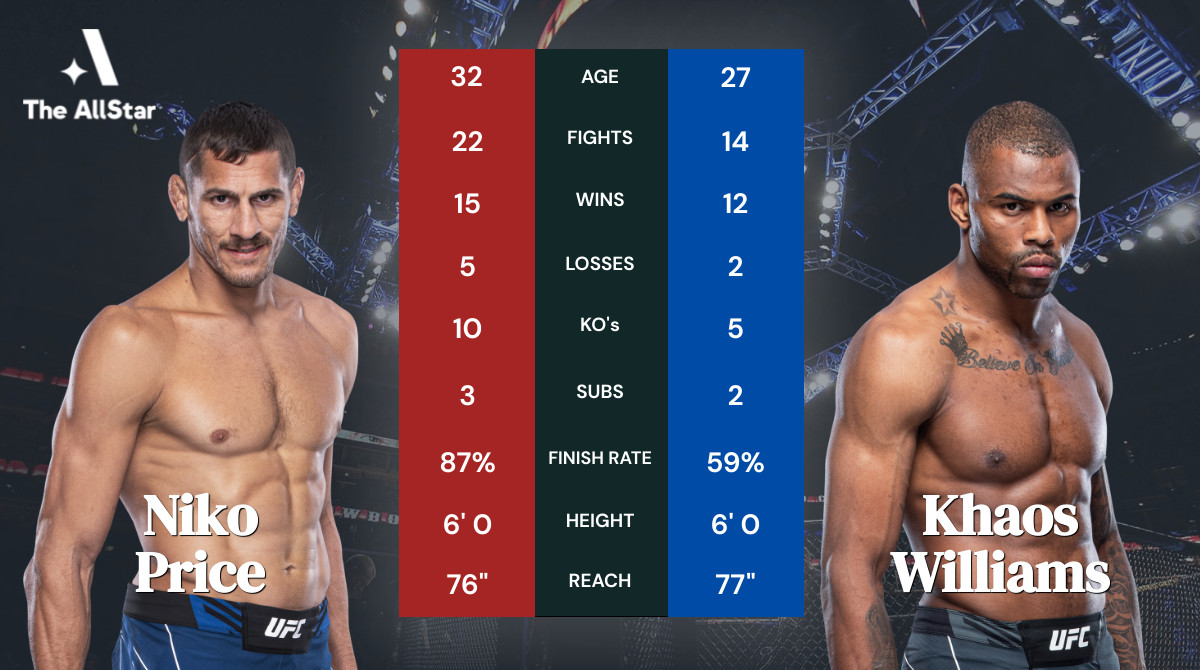 Jared Gordon
On deck: Paddy Pimblett
In his fight with Joe Solecki, Jared Gordon was able to do what some solid grapplers before him (Jim Miller included) were not able to do. He scrambled and stayed out of bad exchanges with Solecki on the ground and even managed to get the better of the youngster. It's a huge win for Gordon, who has now taken three straight and is poised for a big fight. And Gordon just happened to be one of those UFC Vegas 38 winners who knew exactly what he wanted next.
Gordon called out Paddy Pimblett for his next fight and I think it makes a ton of sense on multiple fronts. The scrambling of Gordon and his own striking make for interesting puzzles for Pimblett. Likewise, the submissions from Pimblett's back would cause issues for Gordon. Pimblett also took to social media saying that he'd enjoy that fight as well – so let's book it.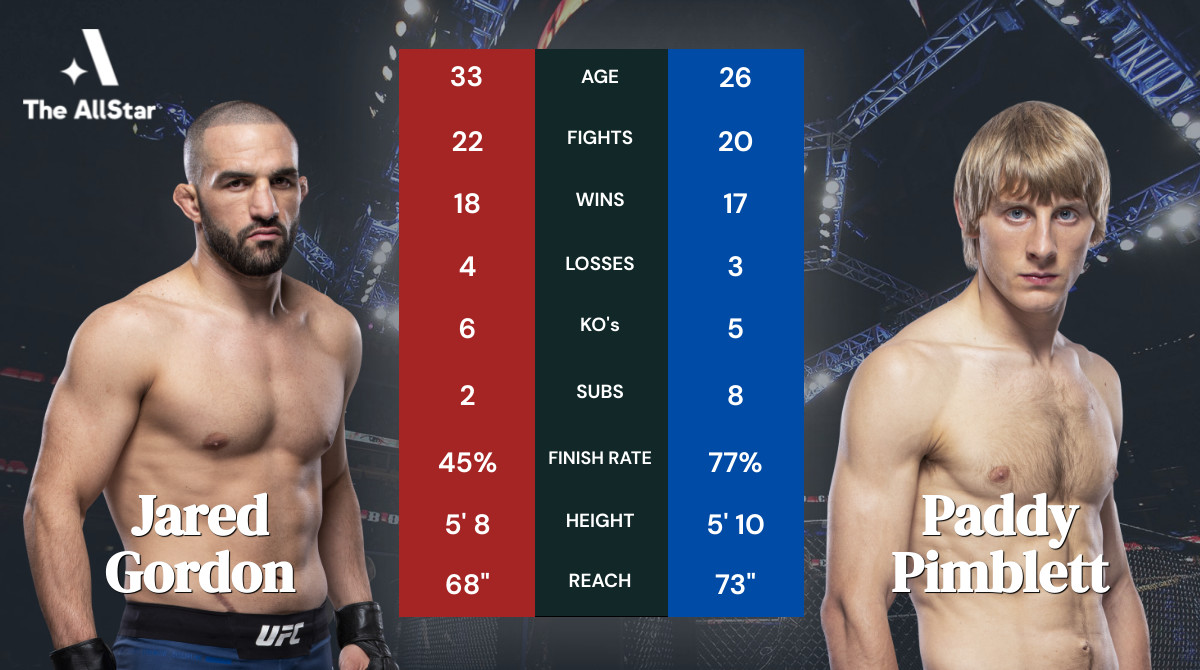 Casey O'Neill
On deck: Viviane Araujo
You hear everybody say it after a young fighter like O'Neill picks up a big win.
'There is no reason to rush her'.
'She's only had three UFC fights'.
'Give her some time'.
The problem is that we've done this with just about every young talent in the flyweight division. The bottom of the top 15, as well as just outside of it, is filled with young up and comers who are beating each other instead of challenging the old guard that sits between #6-#11. Names like Manon Fiorot, Erin Blanchfield, Miranda Maverick and, of course, O'Neill need to start challenging those names or we'll never see any new, fun challengers at 125lbs.
So let's put O'Neill to the test with Viviane Araujo. Could the striking of Araujo be too much for her at this point? Very possible. However, would a loss to Araujo at this stage in her career completely derail her? No chance.