In this week's "Understanding the Undercard", we preview the prelims for UFC Vegas 40: Ladd vs Dumont. UFC Vegas 40 takes place on Saturday, October 16th, 2021. The preliminary card begins at 4:00 PM EST on ESPN+.
The Skinny
As far as the grappling goes, this fight is a really interesting one. Both of these two have pretty solid offensive wrestling. It seems to be the area that Andrew Sanchez primarily excels, as it carried him through The Ultimate Fighter and has served him well during his nine-fight stay with the UFC. Bruno Silva has decent wrestling too, but often chooses to avoid it, preferring to trade big blows with whoever will engage him, and that's really where this fight can turn.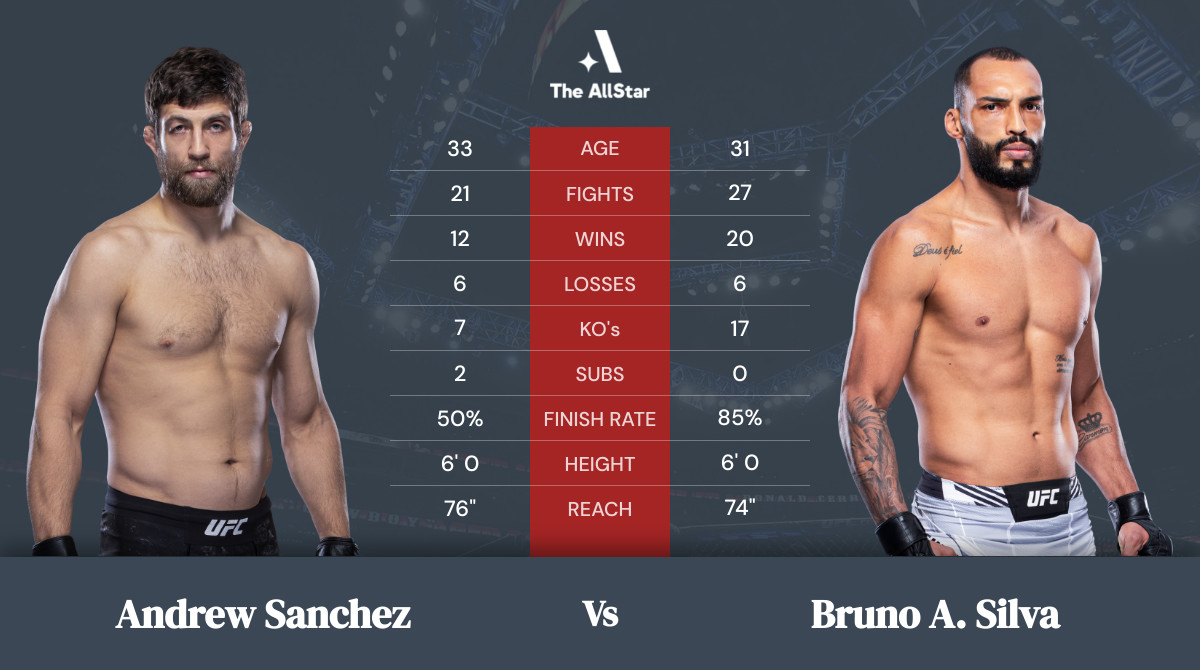 While Sanchez somewhat recently picked up a KO victory over Wellington Turman, I don't think anybody is accusing him of having heavy hands. He does seem to be getting more comfortable in that realm, but I'm not even sure that's a good thing. Last time out he ate a flying knee late in the fight and got KOed himself. Silva, as I mentioned, likes to swing them, and I sort of think Sanchez will oblige him for at least a period of time.
The Final Word
If Sanchez can't find an avenue to putting this on the ground early and often, it's going to be a tough night for him. The larger problem is that I don't think he'll have the sense of urgency or willingness to chase them non-stop. If he settles for the stand-up for any significant chunk of time, this will end violently. Silva by KO.
The Skinny
A lot of people see the name Ramazan Emeev on the UFC Vegas 40 card and instantly think that he's yet another suffocating Russian wrestler who scores takedowns at will. However, he's much less effective than some of his countrymen in this regard. Sure, he's rattled off two straight fights with at least four takedowns. He also has takedowns in all of his UFC victories. The clip he's getting them at is not particularly impressive though. He lands just 66% of attempts and that number is even lower over his last two wins (just 38%).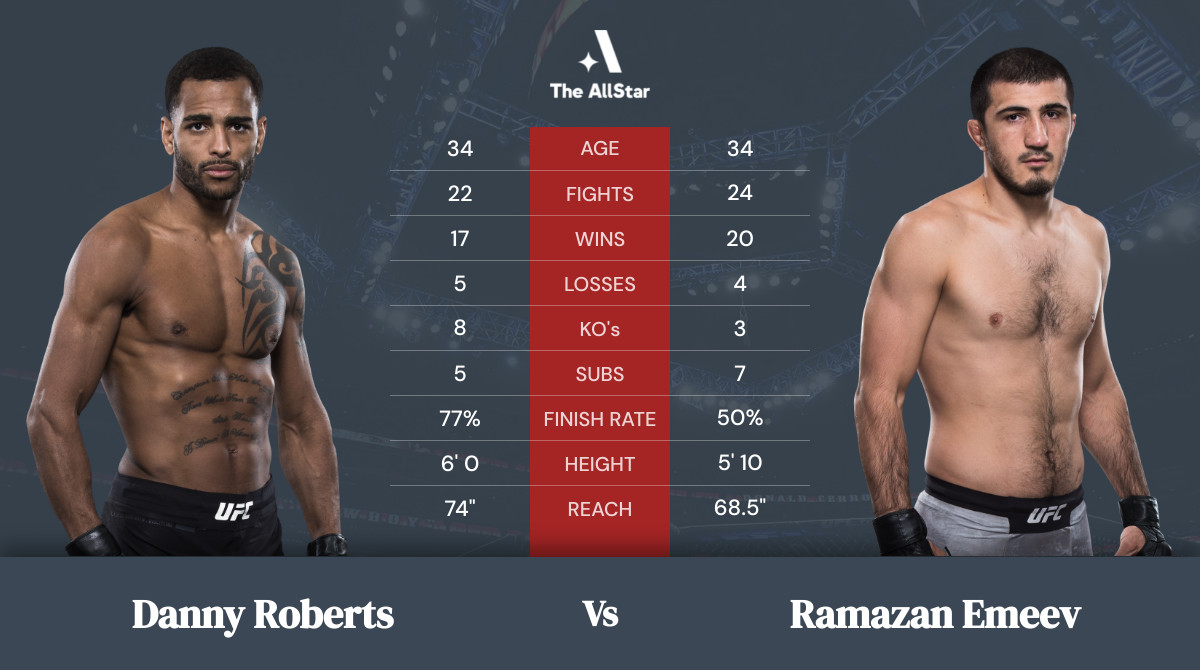 Danny Roberts is a fun and skilled striker. He has big KO power, as evident by his three UFC finishes with his hands. However, his undoing has typically been his takedown defense. He is only defending them at a 53% rate and seems to be shooting far too many of his own for a guy who excels at striking.
The Final Word
While Emeev can struggle a big when stuffed numerous times, he just keeps going back to the well until he finds some water. Luckily for him here, Roberts' well is filled to the brim. Because Roberts already struggles stopping the ground game, I can't imagine he finds success in doing do against someone who loves it. Emeev by decision.
The Skinny
In one of the craziest moves in UFC history, Lupita Godinez is looking to pick up two wins with only seven days between. If successful, she'd beat Khamzat Chimiev's record of ten days, but regardless, it's an impressive move. She'll also be moving up a weight class at UFC Vegas 40, which is probably good considering the weight cut.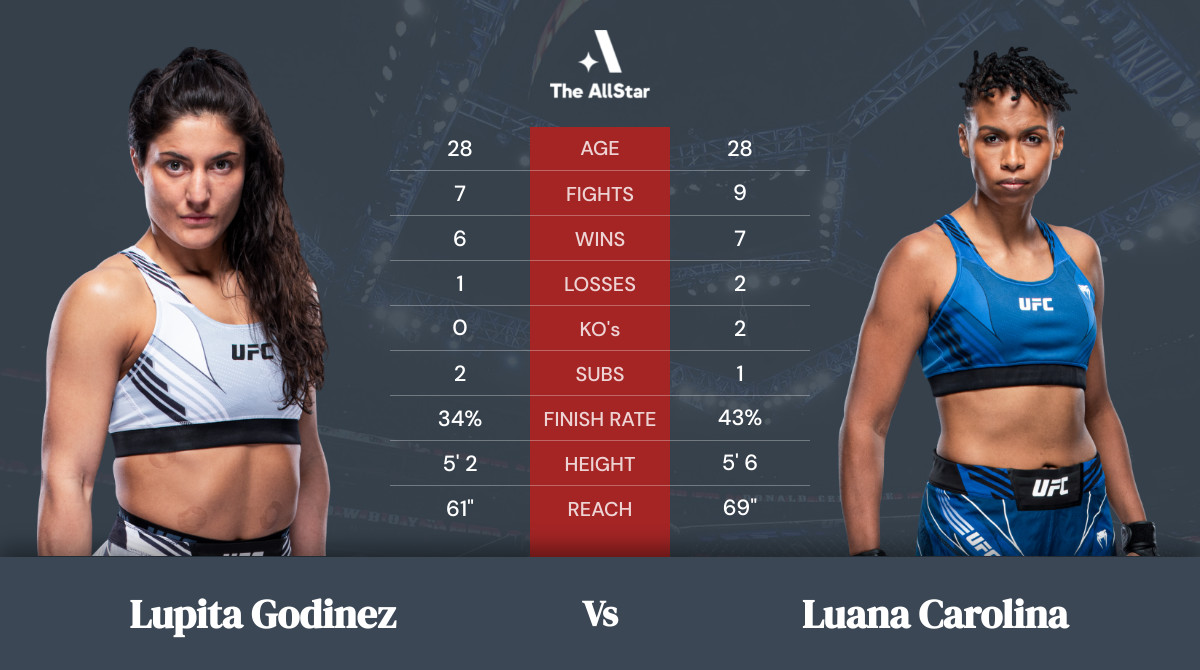 Stylistically this is a crazy fight as well. Carolina loves to strike and works well in the clinch. She likes throwing knees and elbows in that classic Muay Thai style. If you hadn't watched Godinez this past weekend, you might find that to be an issue for 'Loopy'. She typically pushed forward with a high pace and wound up in a lot of clinches, looking mostly to work out. However, she showed a whole new side of herself with some slick grappling skills, submitting Silvana Gomez Juarez with an armbar from the back.
The Final Word
While the size difference is giving me a little pause here, I do really like what I've seen from Godinez in terms of improvements. The grappling skills are clearly there and that seems to be the biggest defect for Carolina. I'll say that Godinez goes in there and gets the second submission of her career just seven days after the first. Godinez by submission.
The Skinny
This is an interesting UFC Vegas 40 showdown between two guys who have very impressive KO power. The big difference in this one is how they deploy that power. Landwehr likes to do it through high pressure and some messy combinations. Sometimes they are really well put together, but in others they seem to be everything but the kitchen sink. Klein, on the other hand, works best by drawing out strikes from his opponent and countering. He is much more of a sniper than Landwehr and finishes a lot of people that way. Although it is worth mentioning that he does like to be on the front foot as well.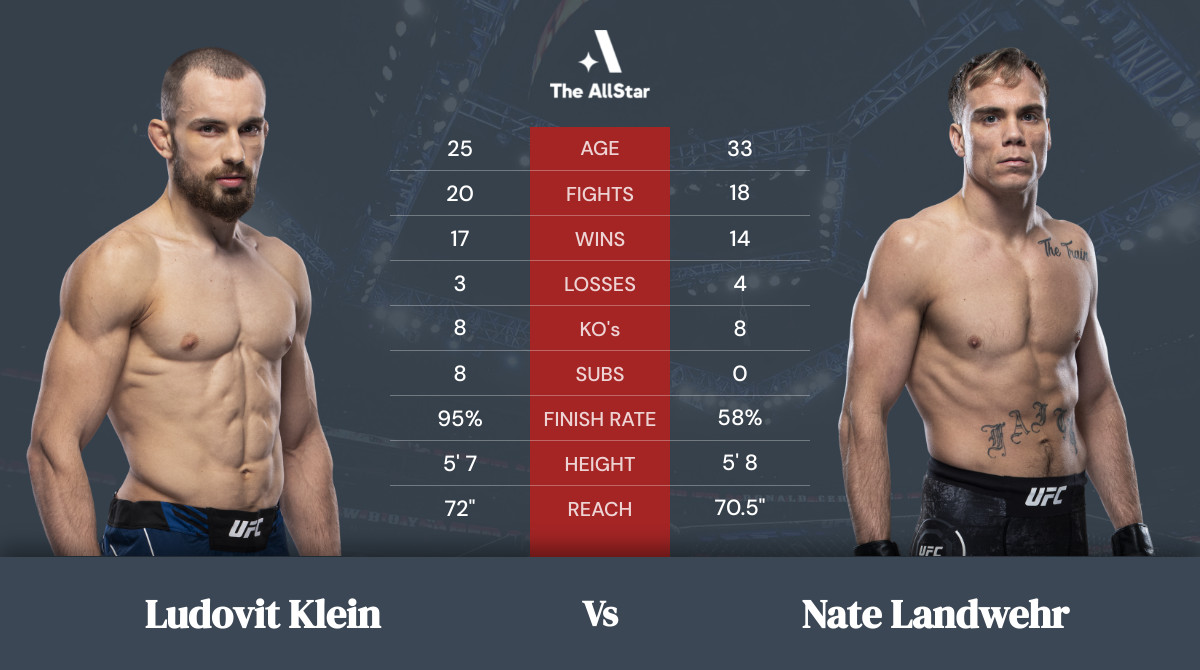 It's also of note that each of these guys have adequate grappling chops. Klein dug out four takedowns on Mike Trizano last time out. Meanwhile, Landwehr's time in M1 Global seems to have prepped him for defending a lot of high level guys.
The Final Word
Being as I don't really expect either to grapple, it comes down to who you think has the advantage on the feet. Although I think that Landwehr is extremely durable, I think his aggressiveness plays against him here. I'm going with Klein to counter and get out of the way for the duration of the fight (however long that is). Klein by (T)KO.
The Skinny
When all is said and done, I'll be quite surprised if this fight doesn't generate some sort of bonus at UFC Vegas 40. Both of these guys like to throw and are incredibly exciting every time they fight. Davis is a bit more fun when it comes to the pressure and volume side of the fight. He's always in people's faces and is regularly putting together combinations. Batgerel is a bit more exciting when it comes to the power punches. He doesn't get cheated when he throw and it shows in the results.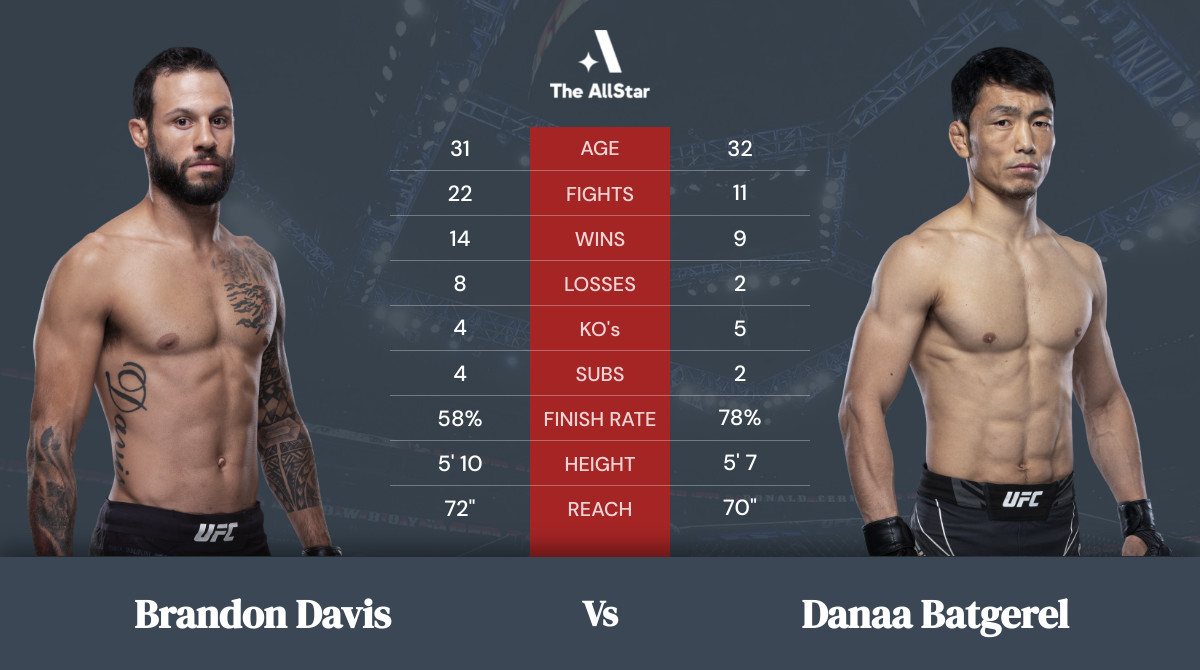 Davis is returning to the UFC after being released. The release came on the heels of a 1-4 run that saw him beat Randy Costa and lose a split decision to Giga Chikadze. The UFC correctly realized that he is UFC-caliber, although I'm sure four straight regional level victories didn't hurt.
The Final Word
I really like Davis and am exited to see him back. However, I think this is a nightmare match-up for him. He isn't afraid of getting hit and this is precisely the opponent you need to avoid that mentality with. Batgerel can turn your lights off in an instant and I'm sort of expecting it to go that way. Batgerel by (T)KO.
The Skinny
Istela Nunes is one of the more interesting recent signees to the UFC. There aren't a lot of ONE FC fighters than come over to the world's biggest promotion, but here Nunes is, having gone 2-1 and fought for their title. On a skill set level, she's a Muay Thai practitioner who shows off the range of strikes you'd come to expect with that moniker. She's patient and waits for her spots, and appears to deal with pressure very well. She manages to hinder it with teeps or with solid footwork.
Carnelossi could not be any different if she tried. She fights like a bull in a china shop and would much rather the cage be a phone booth. Her shots come in from all kinds of winging angles. She also works recklessly, with no regard for if she gets hit herself, which is some of how she wound up with a doctor's stoppage loss to Angela Hill.
The Final Word
There's a possibility that Carnelossi tries to get this to the ground, and also a chance that she'll succeed if she does get it there. However, I really do think that this UFC Vegas 40 contest will largely take place on the feet. Although I respect the aggression, I just think Nunes is much craftier and will stay away from the chaos. Nunes by decision.