There is no individual award in world football as prestigious as the Ballon d'Or. The prize, which has been handed to the best player in the sport every year since 1956, is as revered as ever with this year's contest the most difficult to call in a long time. Indeed, there is no clear frontrunner among the 2021 Ballon d'Or favourites.
Lionel Messi already has six such trophies in his collection and the Argentine is widely seen as among the favourites (1.54) to collect a seventh. The 34-year-old has certainly had more productive years, but his standard remains higher than pretty much any other player at the elite level of the game.
Messi has notched 38 goals and 12 assists in 47 appearances for club and country in 2021. He might still be waiting for his first Ligue 1 goal as a Paris Saint-Germain player having made the shock summer switch from Barcelona, but the 34-year-old was key for Argentina as they claimed their first major title in 28 years by winning this year's Copa America.
Had the 2020 contest not been cancelled due to the global Covid-19 pandemic, Robert Lewandowski almost certainly would have a Ballon d'Or to his name by now. The Bayern Munich striker is once again a contender after netting 50 goals (58 goals and assists) for club and country this year.
If Lewandowski (3.72) doesn't win the Ballon d'Or many believe he deserves in 2021, he might never get his hands on the coveted trophy. The Pole broke Gerd Muller's long-standing Bundesliga scoring record for a single season this year and also helped Bayern Munich to the domestic title and the Club World Cup.
Jorginho (8.62) currently sits as the third amongst Ballon d'Or favourites for 2021. While the midfielder might not be the most eye-catching performer on the shortlist of nominees, he was a key figure for Chelsea as they won last season's Champions League and backed it up by driving Italy to Euro 2020 glory this summer.
While the Ballon d'Or may be an award handed out to players for their individual performers, team achievements are also taking into account. Particularly in the year of a major international tournament, there is a candidate put forward to embody the most successful teams of the past 12 months and Jorginho is that figure this year – see Luka Modric as the 2018 Ballon d'Or winner after an excellent year for Croatia and Real Madrid.
Last season saw Jorginho rank first in the Champions League for tackles and interceptions, tackles and successful presses and second for interceptions, ball recoveries and distance covered. At Euro 2020, he ranked first for tackles and interceptions, distance covered and fouls won, and second for ball recoveries, passes completed and shot-creating actions. Without Jorginho, 2021 wouldn't have been so glorious for either Chelsea or Italy.
Christiano Ronaldo
N'Golo Kante (8.62), Harry Kane (18.4), Gianluigi Donnarumma (18.4) and Raheem Sterling (22.7) have also been nominated for their displays at Euro 2020. Some argue, with valid justification, that major international tournaments skew these sort of individual awards with players judged disproportionately on a small sample size of matches, but this year's Ballon d'Or shortlist proves just how much weight they carry in the consideration of potential candidates.
Cristiano Ronaldo (12.9) also deserves a mention after registering 36 goals and five assists in 44 appearances for club and country in 2021, but not before Karim Benzema (22.7) who has enjoyed the year of his career. Indeed, the French striker has been in exceptional form and has underlined his standing as one of the world's best right now.
Benzema has notched 46 goals and assists in 2021 putting him behind only Lewandowski (58), Messi (52), Memphis Depay (49), Erling Haaland (48) and Kylian Mbappe (48). These numbers still don't do justice to the level the 33-year-old has reached over the last 12 months – he is arguably the game's most accomplished centre forward at this moment in time.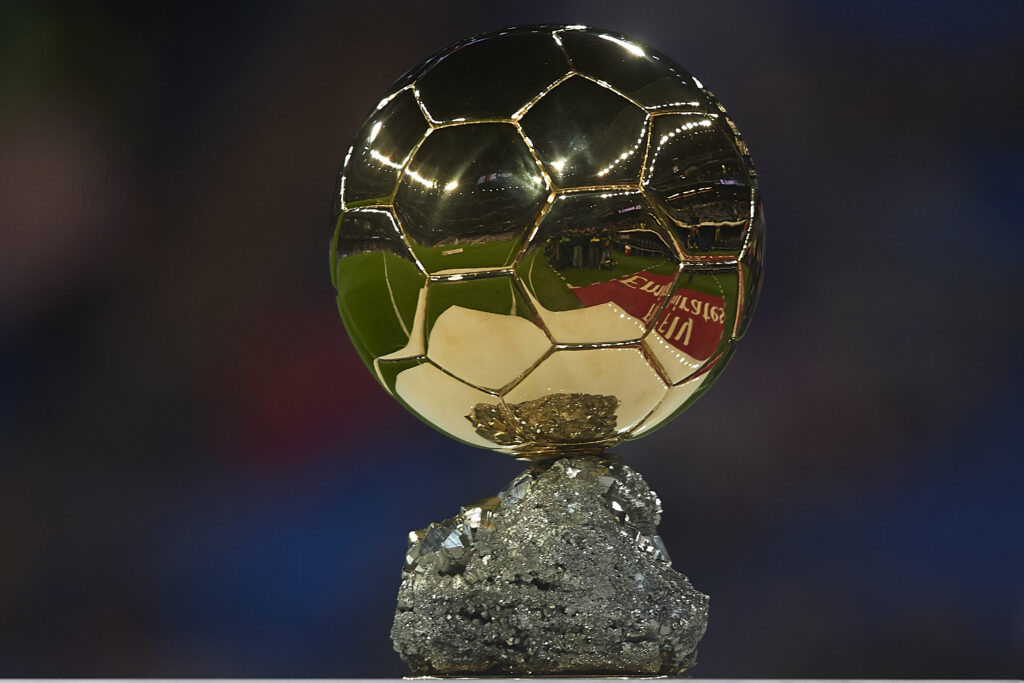 Earlier this year, there was a sense that world football's next generation were starting to dictate matters at the top of the sport. Mbappe demolished Barcelona at the Camp Nou in the Champions League while Haaland set scoring records for Borussia Dortmund in Europe and in the Bundesliga. At that point, it wasn't out of the question that these two young forwards belonged among the 2021 Ballon d'Or favourites.
Since then, some of the usual suspects have highlighted their quality, but a generational shift is coming. This year's Ballon d'Or might represent something of a last stand for the old guard. The likes of Haaland, Mbappe, Phil Foden, Pedri and the rest will get their hands on the most prestigious individual awards soon enough. For the time being, though, Messi, Lewandowski and co. deserve more recognition.