Cristiano Ronaldo has yet to make his Al-Nassr debut, but the press is having a field day speculating who might be the next star to join him there.
In the case of Portugal and ex-Real Madrid teammate Pepe, Ronaldo has apparently already made his opinion known to Al-Nassr. And with rumours that Sergio Ramos and Luka Modric might also be in the mix, a Real Madrid reunion could be real.
There are a number of highly talented players coming up on free agency soon, who may well be looking for a new – presumably lucrative – contract with which to round out their careers.
The Ronaldo effect – as no doubt intended by the clubs and Saudi football administrators – may well mean that the Saudi Pro League becomes a valid consideration.
1. Pepe
Word is that CR7 has already mentioned Pepe in his negotiations with Al-Nassr. No doubt his desire to reunite with his Portugal and Real Madrid teammate, not to mention one of his closest footballing friends, will carry weight. And expect Al-Nassr to do what it can to keep their global superstar happy.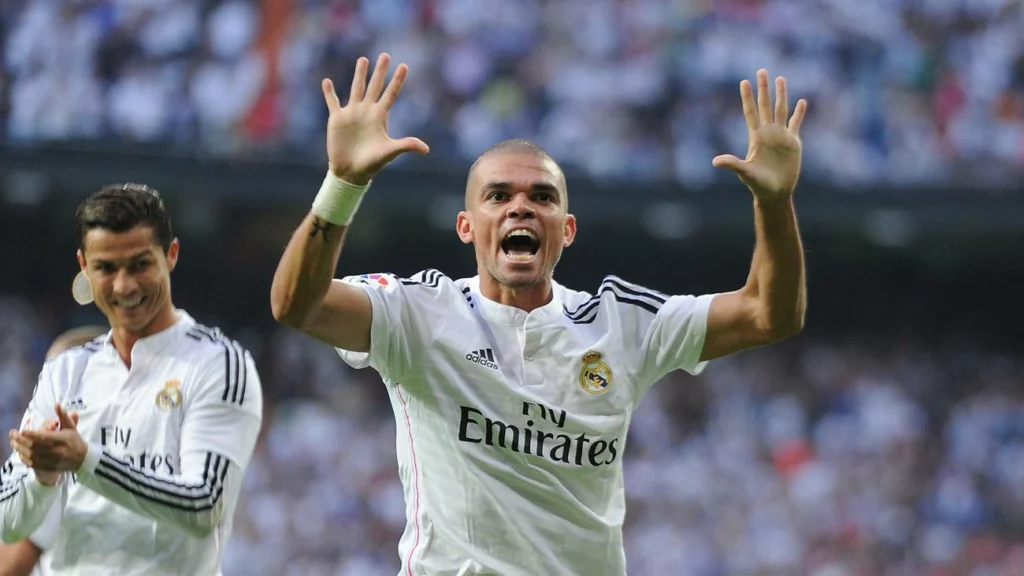 Ronaldo met the soon to be 40-year old central defender over 20 years ago, as youth players at Sporting Lisbon. Fast forward to 2009 and Pepe was on the field when Cristiano made his debut for Real Madrid. Together at the Santiago Bernabeu they lifted the Champions League title three times and won La Liga twice.
Ronaldo made his Portugal debut in August 2003. He earned 196 caps and scored 118 goals – the all-time world record. Pepe made his debut in 2007, and notched 133 caps. For 15 years, Pepe has been a rock at the back while CR7 strikes home.
In total, the two friends have won 15 trophies together – 13 for Los Blancos and two for Portugal, including Euro 2016.
The idea of these two enjoying the swan song of their careers together, before riding off into a Saudi sunset, is not only a real possibility, but would make a sentimental ending that many fans would love to see.
2. Sergio Ramos
How about adding another Real Madrid legend to the roster? The PSG defender turns 37 this year and reports are that if PSG don't offer him an extension this year, Al-Nassr want his signature.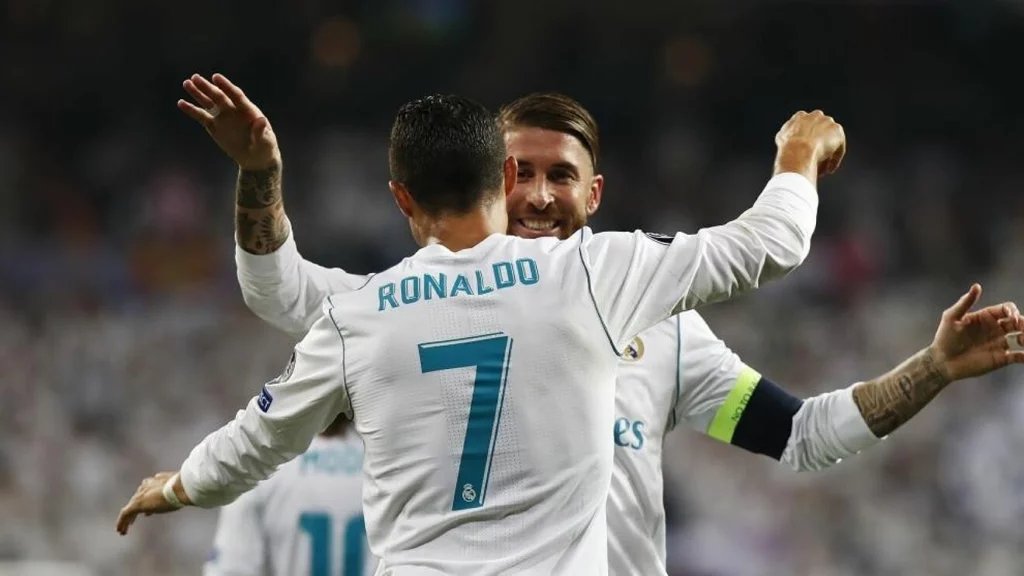 His achievements speak for themselves, marking Ramos as one the best in the world to have played the game. In his 16 years at Real Madrid (2005-2021) he lifted the Champions League trophy four times and won La Liga five times.
He made his Spain debut just days shy of his 19th birthday – the youngest debutant in over 55 years. He was a key member of the truly impressive squad that won back-to-back Euro Championships in 2008 and 2012…
… either side of their 2010 FIFA World Cup win in South Africa.
Reports are that Al-Nassr want to pounce this summer.
3. Luka Modric
Well, if you want big-name players that have all done it together in the past, why not go all out? Croatian superman Luka Modric's name has entered the fold, although Modric has stated his commitment to Real Madrid.
At 37, Modric is still playing at the top of his game and remains in the starting Real Madrid line-up. He just led his national team to a World Cup third-place finish in Qatar, and has been nominated for the FIFA Player of the Year Award.
It seems unlikely that the midfield maestro is ready to walk away from the top flight just yet. He's in his last year of his contract and has expressed a desire to remain in the Spanish capital.
No extension has been signed yet; Al-Nassr are said to be eyeing him up for a summer 2024 transfer.
---
---
4. Sergio Busquets
The Barcelona lifer – having joined in 2008, he has only ever played for one club – has confirmed his exit from Camp Nou, but that is all.
His contract expires at the end of June, but we don't know where he's going next.
Back in November, it looked like the front-running option for the Spaniard was David Beckham's Inter Miami, but now Al-Nassr has been thrown into the mix too – at a touted €13 million a year.
5. N'Golo Kante
The injured French midfielder has had a torrid time recently with a hamstring injury that ultimately required surgery and a four-month absence from play.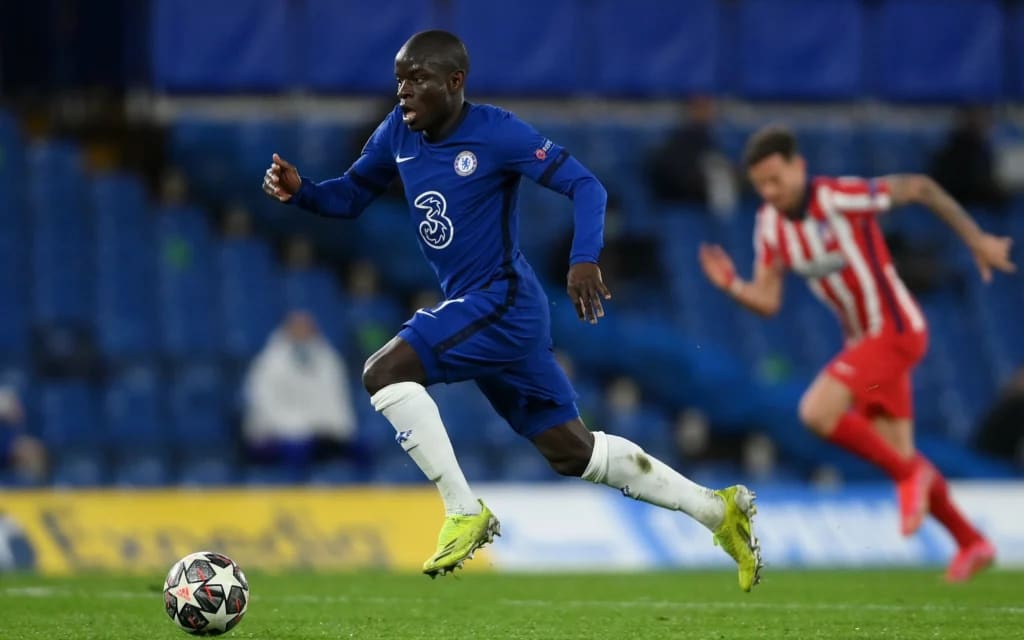 While Chelsea's woes continue, Kante has entered the last six months of his contract and could be available for a summer transfer.
Barcelona are said to be looking at the World Cup winner too, and at just 31 years of age, an offer from Al-Nassr may come a bit too early in his career to entice him to join Ronaldo and Co.
That said, with some of the numbers being bandied around, we'd hesitate to write anything off.
6. Eden Hazard
It is no secret that the 32-year-old Chelsea superstar-turned-Real Madrid-misfit, has been unhappy with his time at the Bernabeu.
The Belgian striker has scored just seven goals from 73 appearances in a white shirt. Contrast that with his 85 Premier League goals from 245 appearances for the Blues.
Now, in the last year of his contract with Real Madrid, an exit looks inevitable.
Once aspect of a Hazard move to Al-Nassr that separates him from the other players being talked about is that he has a history with manager Rudi Garcia.
It was Garcia who gave Hazard his debut at Lille. Garcia nurtured the youngster's talent, developing him into the player that caught Chelsea's eye in 2012.
Reports have mentioned the MLS, and apparently Arsenal are interested in bringing him back to the English top flight. We're not saying sentimentality will dictate a decision, but it may play a factor.
7. Marco Reus
The Borussia Dortmund captain, who join the club in 2012, is also approaching free agency. Naturally, he and his agent Dirk Lever are open to talks.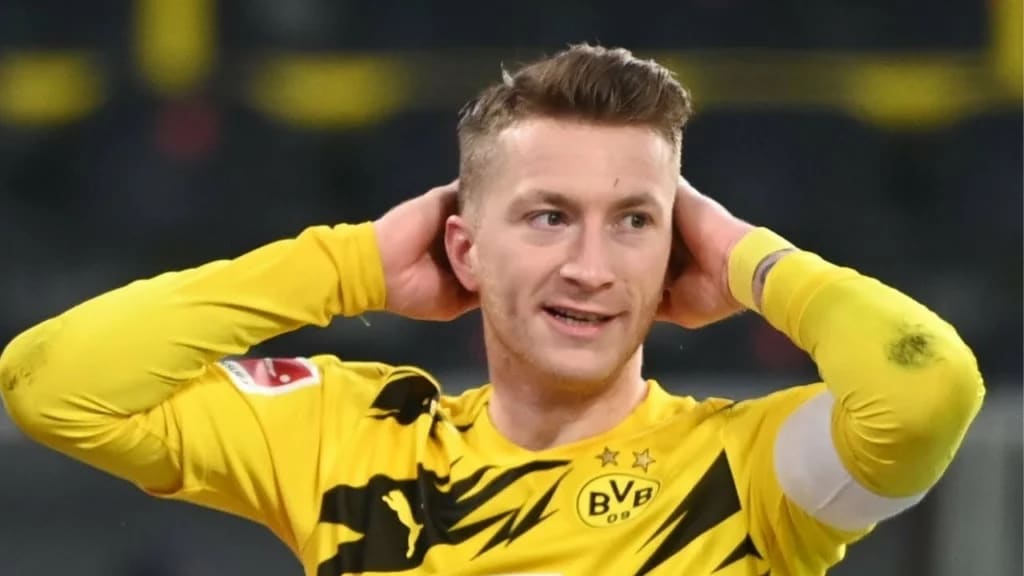 Reus has said he would like to end his playing days at BVB, where he first joined the youth ranks in 1996. At this point, reports suggest that the expectation is that an extension from the club will be forthcoming.
It's hard to gauge how serious Al-Nasr might be about signing Reus – or indeed any of the players listed here.
But if the Ronaldo move proves anything, it's that a club with grand aspirations – and very deep pockets – could make anything happen in the modern football world.