Middleweight prospect Aaron Phillips joins The AllStar's John Hyon Ko ahead of his main event clash with Trey Williams at Firepower 3 on Nov.27 in Sacramento, USA. Phillips talks Williams matchup, TUF 29 deleted scenes, move to Texas, and more.
Watch this video and more on The AllStar YouTube channel.
---
Fighter profile
Aaron Phillips is a 29 year old male fighter from the United States with a 5-2-0 pro MMA record. Phillips is scheduled to fight Trey Williams at FirePower 3 on Saturday November 27, 2021 in a middleweight bout.
Phillips's recent form coming into this matchup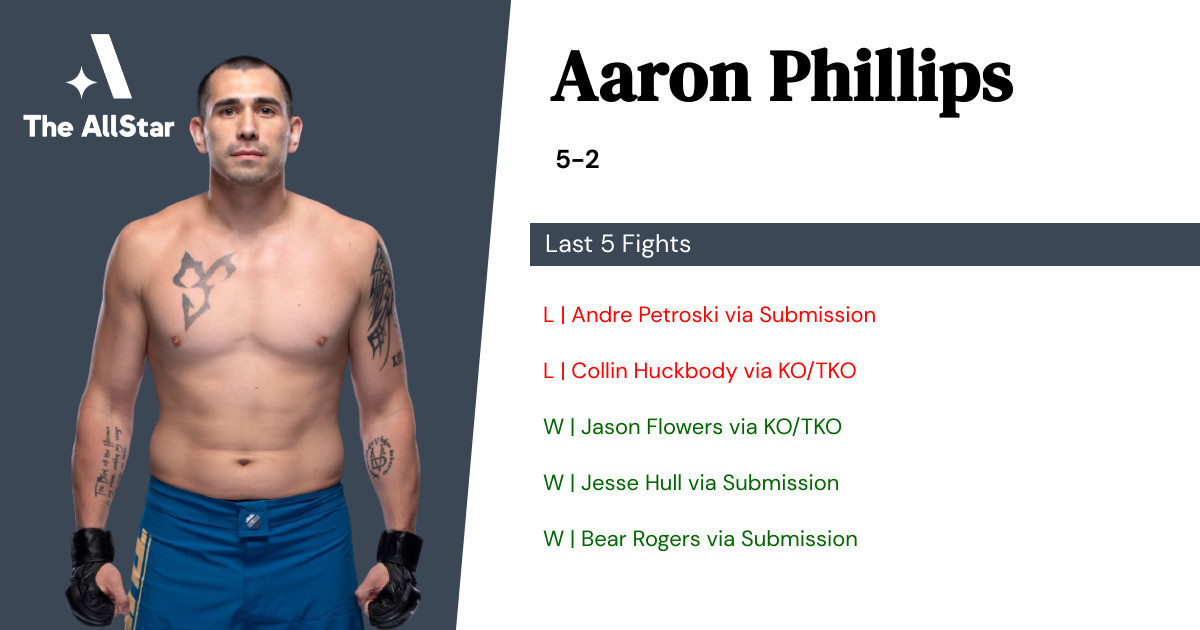 Aaron Phillips has gone 3-2 in the last 5 professional MMA fights.
Loss vs Andre Petroski • Submission R1 4:42 • 2021-04-29
Loss vs Collin Huckbody • KO/TKO R2 4:47 • 2020-12-17
Win vs Jason Flowers • KO/TKO R2 0:13 • 2019-12-11
Win vs Jesse Hull • Submission R3 2:47 • 2019-07-17
Win vs Bear Rogers • Submission R1 4:20 • 2019-03-27