No Premier League club has navigated the transfer market as well as Liverpool in recent times.
The Reds have spent big money, like most of their rivals, but always on the right players. Most notably, though, they have found value in the market where others haven't. It has allowed them to compete at the elite level of the English and European game.
This summer presented Jurgen Klopp and the recruitment staff at Anfield with a number of different problems to solve. They found themselves at a crossroads in a variety of ways, particularly concerning the future of Mohamed Salah. The decision they took will have an influence on Liverpool's direction over the next few years.
Liverpool legend
Salah is a Liverpool legend. His record of 156 goals and 63 assists in 254 appearances for the club highlights his ability to decide a match almost on his own. Without Salah, Liverpool might never have won Champions League and Premier League titles.
He has given them attacking threat, but most importantly purpose. Liverpool executives were understandably relieved to tie Salah to a new three-year contract.
And yet, at 30 years old, it's possible Salah's new deal, worth a reported £350,000-a-week, could weigh down Liverpool.
It will almost certainly make the club's life more difficult in the transfer market and maybe even in negotiations with its own players over new contracts of their own. Liverpool has taken a risk.
Sadio Mane
Liverpool faced a similar decision on the future of Sadio Mane. Like Salah, he had entered the final year of his contract and, like Salah, is now 30. But unlike Salah, Liverpool allowed Mane to leave with the Senegalese international joining Bayern Munich in a £35 million transfer. They saw an opportunity to replenish their frontline.
Mane's exit was a cold, but level-headed decision taken by a club that has recognised the need to separate emotion from its transfer policy. Liverpool supporters might have chosen to keep Mane.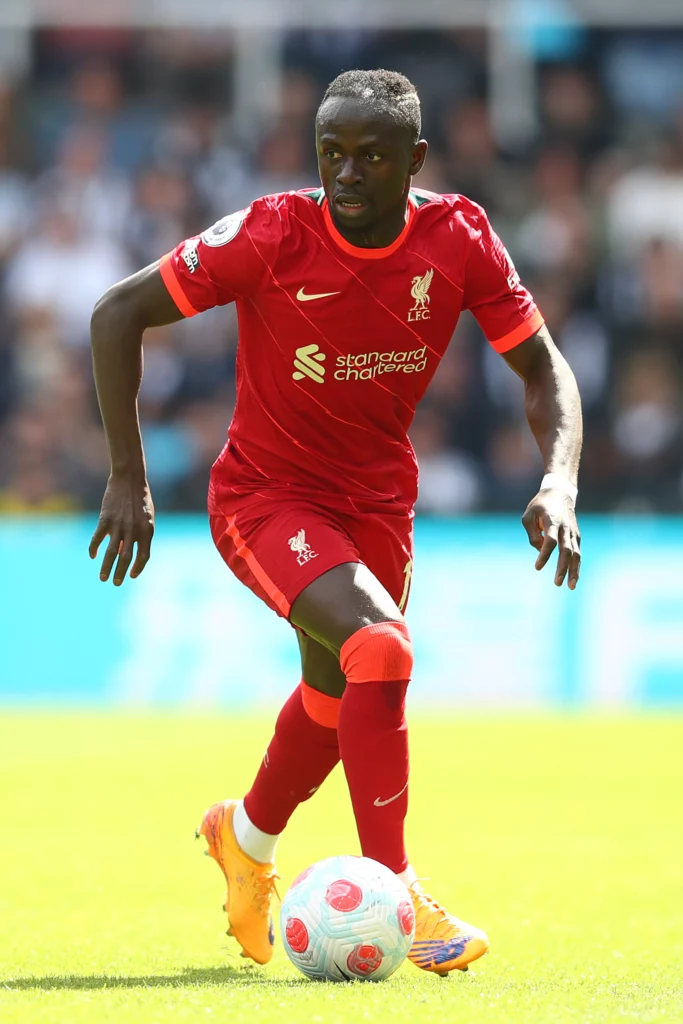 However, it is the club's decision to plot the most successful route forward and sometimes that requires unpopular short-term decisions in the long-term interest.
The sale of Salah would have given Liverpool the chance to plan for the next generation. A number of European clubs, including Paris Saint-Germain and Real Madrid, were linked with the Egyptian.
Bumper contract
Liverpool could have demanded a significant fee for a player widely considered one of the best in the world at this moment. Despite this, the club handed Salah a new contract on bumper terms.
"I have no doubt Mo's best years are still to come. And that's saying something, because the first five seasons here have been the stuff of legend," Klopp said when asked to explain Liverpool's decision on Salah.
"Fitness-wise, he's a machine – in the most incredible shape. He works hard on it and he gets his rewards. His ability and his skill level gets higher each season, and his decision-making has gone to another level also."
Klopp is right to point out Salah's physical condition, but the Egyptian's new contract doesn't just concern the player himself. Building a strong squad is a fragile process and Liverpool understands that better than most.
Bumper contract
Salah's new contract, which will make him the joint second-highest paid player in the Premier League, changes the landscape at Anfield. 
Having stuck to a strict wage structure for the last few years, Liverpool has broken it to keep Salah at the club until 2025. Right now, this might not be such a problem – Salah is still operating at the highest level – but by 2024, or even sooner, it could warp the wages Liverpool have to pay to prospective signings. Players will almost certainly demand higher salaries across the board.
There are signs Liverpool is changing tact after the exit of sporting director Michael Edwards at the end of 2021. The new club-record contract handed to Salah is one of them, as is the club-record signing of Darwin Nunez from Benfica. This doesn't necessarily mean Liverpool is making bad decisions, it's just that it's now making different decisions.
This season will be a pivotal one for Klopp as Liverpool manager. The departure of Mane and the arrival of Nunez could see the Reds make a tactical shift.
Klopp has hinted at his desire to use a 4-2-3-1 formation and his new-look frontline could facilitate this, assuming Thiago Alcantara is comfortable in a more advanced position behind the attackers.
It's entirely possible Liverpool will be stronger this season for the difficult decisions they have made this summer. Klopp might push his team closer to, and maybe even past, Manchester City at the top of the Premier League table, but Liverpool's long-term vision isn't yet clear – even if Salah continues to score goals at his current rate.