Bantamweight prospect Ashiek Ajim joins The AllStar's John Hyon Ko leading into his fight with Carlos Espinosa on Nov.7 at CES 65 in Rhode Island USA. Ajim talks about the Espinosa matchup, Long Island MMA, open scoring, and more.
Watch this video and more on The AllStar YouTube channel.
---
Fighter profile
Ashiek Ajim is a male fighter from the United States with 4 pro wins and 1 losses. Ajim is scheduled to fight Carlos Espinosa at CES 65 on Sunday November 7, 2021.
Ajim's recent form coming into this matchup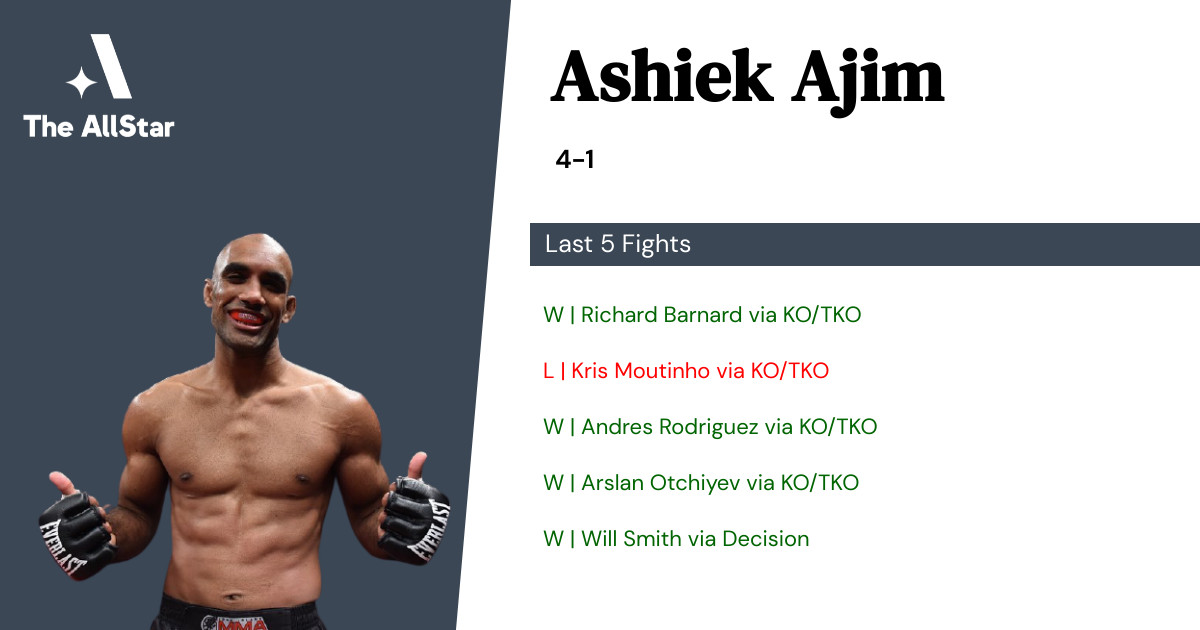 Ashiek Ajim has gone 4-1 in the last 5 professional MMA fights.
Win vs Richard Barnard • KO/TKO R1 0:34 • 2021-08-06
Loss vs Kris Moutinho • KO/TKO R2 2:45 • 2020-10-14
Win vs Andres Rodriguez • KO/TKO R3 3:14 • 2020-01-24
Win vs Arslan Otchiyev • KO/TKO R1 1:37 • 2019-10-25
Win vs Will Smith • Decision R3 5:00 • 2019-05-31