We don't talk about Bruno.
So goes the hit song from Disney's Encanto, but Manchester United fans really must start having a discussion about the form of their once Portuguese Magnifico – because incoming manager Erik ten Hag has a big decision on his hands. 
Bruno Fernandes burst onto the scene at Old Trafford in the January 2020 transfer window. He revitalised a dour United side with goals and assists galore, and kept Ole Gunnar Solskjaer in a job far longer than he warranted.
His first full season was a hit, driving United to second place in the Premier League and the Europa League final. But his performances have dropped off alarmingly this season – following a worrying trend.
Contract curse
Yes, the Manchester United contract curse strikes again. Indeed, this bunch of idiots have developed a knack over the last few years especially for rewarding out of form – and in some cases over the hill – players with bumper new contracts.
Fernandes, 27, certainly deserved a new deal based on his first season and a half, but he has been dreadful for months now, and giving him a huge pay rise while he churns out stinkers in quick succession seems wrong.
It also potentially undermines Ten Hag, who should have been given the chance to evaluate Fernandes before deciding if he got a new contract.
It was classic Glazernomics – there were reports that Solskjaer was baffled when he was told Phil Jones and Andreas Pereira were getting new deals under his tenure, players the club are still stuck with, unable to sell because no one wants them.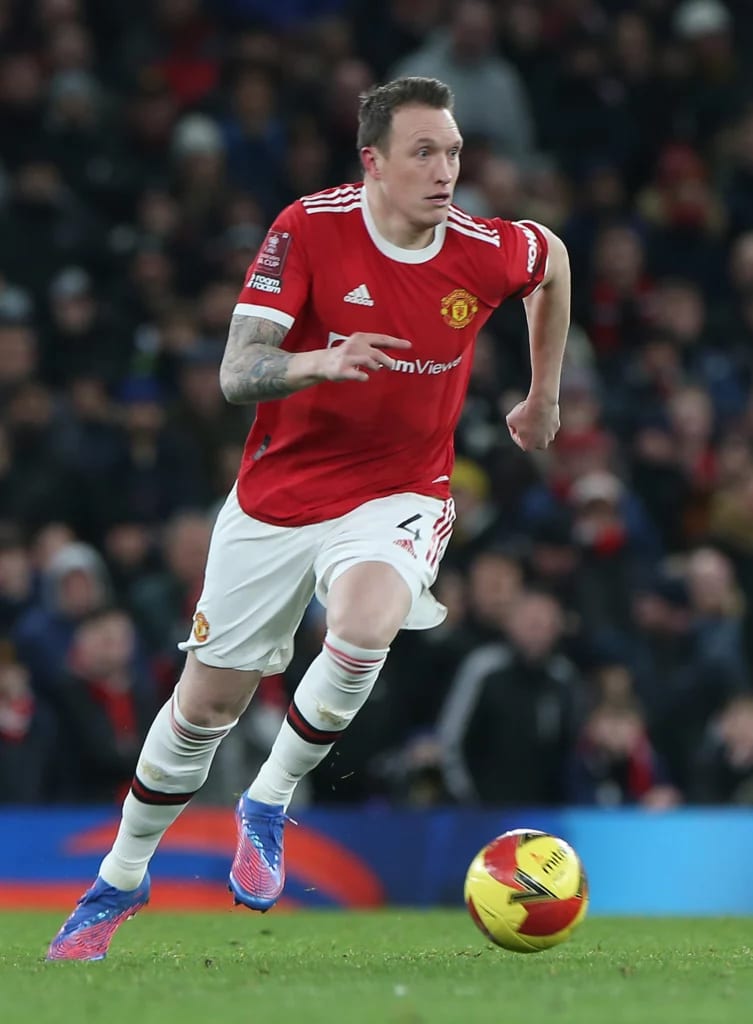 Eric Bailly also pointlessly signed a new deal towards the end of last season, and has only appeared seven times this season. While the 33-year-old Nemanja Matic, whose legs can't last 60 minutes, will finally leave this summer, having been given a pointless three-year extension in 2020.
Full control
It was this kind of thoughtless approach, lacking any foresight, that interim manager Ralf Rangnick has been trying to hammer hope to the board has got to stop if United are to ever build a team to challenge for trophies again.
Ten Hag echoed those sentiments, seemingly, with reports emerging before he signed up that he wanted full control over incomings, outgoings, and importantly, contract extensions.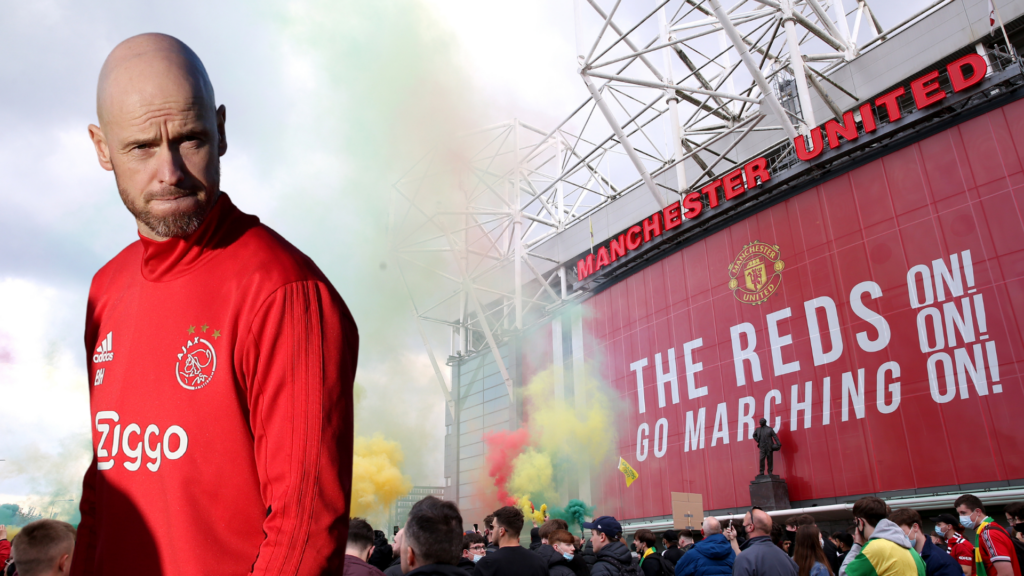 So of course Manchester United's board tried to rush through new deals for Fernandes, and two of their other favourites, Marcus Rashford and Luke Shaw.
All three have played piss poor since the Euros – and in Rashford's case, long before that international tournament – so it is unfathomable to try and tie them down without letting Ten Hag run the rule over them.
It shows the Dutchman has already got a task on his hands getting the muppets behind the scenes to stop their proclivity for failure. 
Bruno Fernandes
Doing the wrong thing, and shooting themselves in the foot, has become the norm at this club, so much so that the appointment of Ten Hag was a huge surprise.
He will need to quickly assess whether Fernandes can play a part in the future though, and if he feels he can't, then he needs to try to sell him, and United must accept that decision.
There is no point just playing Fernandes for another four years if he is going to be awful. This is why handing him a new contract now was pointless.
Watching Harry Maguire put in one disastrous display after another, you realise he is only there because of his 80 million-pound price tag. Rangnick has clearly been told he must play, to get some kind of return on that investment.
Don't get me wrong, I love Fernandes, and he helped revitalise the club for a year and a half to the point I thought we might be back on track challenging for the league and the top trophies. 
Taking risks
He has ridiculous numbers, getting goals and/or assists almost every game, while creating stacks of chances and taking risks few are brave enough to try.
But something has been off for a while with him.
He's not the only one – the whole team, bar David De Gea, have been dogshit, frankly, for most of the season, with Jadon Sancho showing flashes of brilliance and Anthony Elanga displaying youthful promise.
Bruno's case is worrying, though, because this patch is going beyond a funk. No, the worry is he may have been found out.
Fernandes is the type of player who gives the ball away a lot every game, because he tries a lot of tough passes that, when they come off, look spectacular and create chances.
He seems to have lost all of his confidence, though, having been asked by Rangnick to do the hard running in midfield to go with his artistry, whereas Solskjaer essentially gave him a free role because he inevitably would create or score goals.
Circus act
Rangnick has reportedly been shocked United don't have the required energy and physical attributes in the centre of the park. The German has made it clear United must prioritise two signings in the summer to solve this problem, with Declan Rice, Kalvin Phillips and Aurelien Tchouameni in the frame.
Indeed, Fernandes and Paul Pogba are brilliant players going forward, capable of the sublime, but clearly cannot put a shift in.
But while Pogba has thrown the towel in and wants out of this circus, Fernandes seems content to stay and fight for his place under the new regime, to his credit.
The requirements asked of him by Rangnick seem to have drained Bruno of all his mojo, though, and it is hard to imagine Ten Hag won't want the same kind of industry from him. But it is now affecting his attacking output – and his mental game.
With Manchester United trailing 2-1 to Arsenal on Saturday at the Emirates, stand-in captain Fernandes stepped up to take a penalty when Cristiano Ronaldo was the designated taker.
Stupid dance
The Bruno of old, you never would have doubted to miss from the spot. But this Bruno?
He duly did a stupid dance and hit the outside of the post, with Arsenal going on to score a third a seal victory in a match United had been on top in. 
Ronaldo had of course experienced a personal tragedy last week, and missed the Liverpool defeat. But he was back in the starting line-up against Arsenal and looked sharp, scoring his 100th Premier League goal for United, and would probably have smashed that penalty in and made it 2-2.
It's uncertain whether he told Fernandes to take it, but knowing Ronaldo, he never shies away from responsibility, and it feels like Bruno was trying to show leadership when he should have deferred.
"I don't know [if the reason Ronaldo didn't take the penalty was due to his personal tragedy]. You'll have to ask him," Rangnick said. "They've [him and Bruno] both taken penalties and converted penalties, so it's up to the two of them to decide."
Loss to Chelsea?
A fourth away league defeat in a row leaves United now surely out of the race for the top four and Champions League football, with the prospect of another heavy defeat by Chelsea on Thursday looming.
United should secretly hope Wolves and West Ham get their act together, so that they finish eighth and miss out on the Europa League and Europa Conference altogether.
It would be beneficial for Ten Hag to have time in midweek instead of playing in Europe, to help get his system across in training – Antonio Conte certainly benefited from this when he took over at Chelsea and won the league in his first season.
Wherever United finish, the fans just all want it to be over, and attention is already turning toward potential signings.
There are plenty of players we know are on the way out, but one who could now be staying is Donny van de Beek.
Donny van de Beek
Donny's treatment at Manchester United has been piss poor, and in hindsight going to Everton on loan instead of Crystal Palace may have been a mistake, with Frank Lampard dragging them into a relegation battle. 
Van de Beek has not had an easy time on Merseyside, but it is well known Ten Hag is a huge admirer. The 25-year-old could be one of the key players in the Dutchman's system.
That could spell trouble for Fernandes, who kept Van de Beek out of the side for more than a year under Solskjaer.
Donny will have a huge advantage knowing the way Ten Hag plays, and could be one of the surprise hits of next season.
So it's time to talk about Bruno. Some hard conversations need to be had.