Today – Friday – is the favourite day in the calendar of Manchester United's owners.
No, it's not an open top bus parade of all the trophies the club won during the season.
No, it's not a press conference to announce a raft of new star signings.
No, it's the day the Glazers take 11 million pounds in dividends out of Manchester United.
Yes, that's right. The greedy, odious mob that run our club are shoving their hand in the till yet again, despite not having spent a single penny on a single signing.
Low cash
Gary Neville summed it up on Twitter. "The Glazer Family should NOT be taking £11m in dividends this Friday. It isn't right with the investment needed in the team, stadium and training ground," our former captain said.
"The club's cash position is low compared to previous years. An announcement is needed to halt it for the next 3 years minimum."
It was more than clear during our 4-0 drubbing by Brighton at the end of last season that this squad needed a complete overhaul – yours truly wrote about it in depth week after week, while banging his head on the table.
Well, as it stands, thanks to the Glazers and their new cabal of transfer negotiation muppets, we will line up against Brighton on the first day of the new season in even worse shape.
We've lost Paul Pogba, Jesse Lingard, Edinson Cavani, Juan Mata and Nemanja Matic all on free transfers, after their contracts expired and we let them walk away – with the fans believing they would be replaced.
Erik Ten Hag
But here we are, three days before some of the squad report back for Erik ten Hag's first pre-season training session, and our new manager has been bought sod all.
Not a single one of Ten Hag's transfer targets has been acquired, even though he handed the club a long list way back in May. Our beautiful bald Dutchman must already be wondering why he swapped the stability of Ajax for this mess.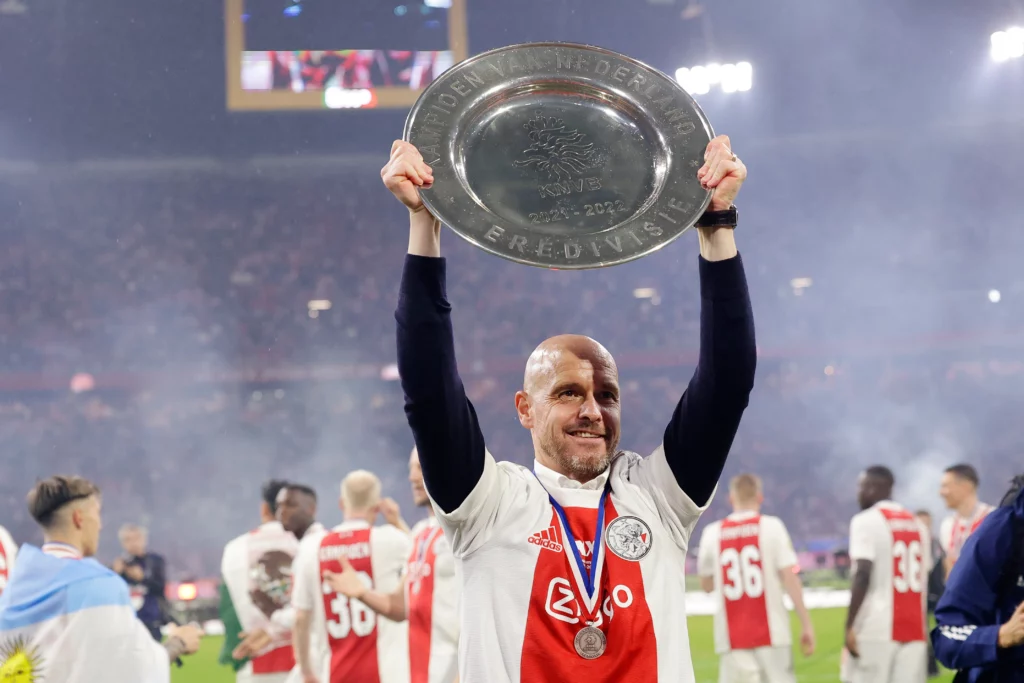 Who had "two months" on the sweepstake for how long it would take Ten Hag to get let down by the Glazers?
So calamitous has United's summer transfer business been, Cristiano Ronaldo is now seemingly even thinking twice about staying. Reports say that Ronaldo is considering a move away from Old Trafford, instead of seeing out his contract.
And who can blame him? Why would he want to waste another of his twilight years in an even worse team that cannot compete for trophies.
Frenkie de Jong
We have spent so long trying to save a few quid on Frenkie de Jong, that we have now seen the price of other targets at Ajax like Jurrien Timber, Lisandro Martinez and Antony skyrocket.
The imbeciles running our transfer policy have not factored in that, during the time we've spent dithering over De Jong, Ajax have sold a bunch of other players and the shop window is now shut.
Only ridiculous money will now tempt them into selling any more of their prize assets, and ridiculous money is not what Man United have – because it's all going out in bloody Glazers' pockets.
The negotiation team have proved they are just as useless as the players on the pitch were last season, and have doused any joy, excitement, hope and anticipation United fans had for this summer.
Just pay the money for De Jong – who Ten Hag has made it clear is his primary target – and move on, lads. What other top club delays a whole rebuild over one signing?
Falling behind
Liverpool had their replacement for Sadio Mane already through the door at Anfield before Mane even left for Bayern Munich, and Darwin Nunez will score goals for fun next season.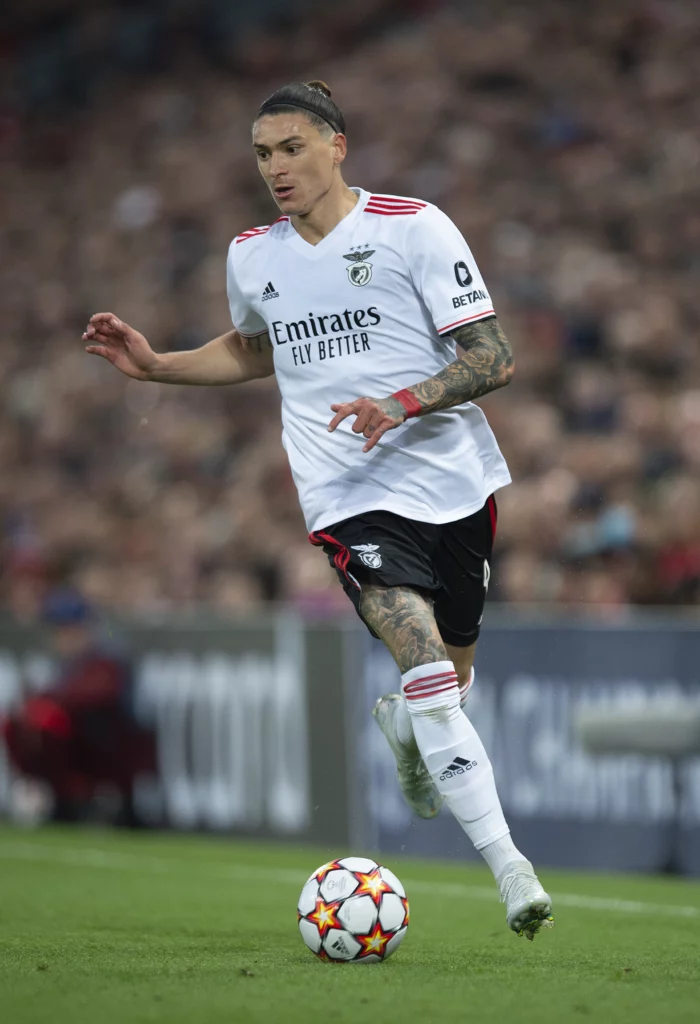 Manchester City – who like Liverpool are already miles ahead of United – have added the best young striker in world football, Erling Haaland, to their attack.
Spurs are also busy giving Antonio Conte the signings he wants, while Arsenal are strengthening too – the top four is looking further away than ever.
Manchester United needed to hit the ground running as soon as the season ended, and should have been beavering away on transfers behind the scenes to get several new faces in for the start of pre-season.
Instead, we've got "The Pre-Season Pirlo" Andreas Peireira returning from on loan – again.
Angry fans
Perhaps it was unwise for United CEO Richard Arnold to tell a bunch of angry fans at a Cheshire pub that "the money is there" for signings.
Granted he didn't know footage of the meeting would be leaked. But all these clubs like Barcelona and Ajax know that we are desperate and will eventually pay whatever it takes.
Players and their agents know it too, and will fleece us for ridiculous wages. That's why we find it impossible to move any of them on for a fee – Dean Henderson is going on loan to newly promoted Nottingham Forest and we're still paying half of his salary.
Arnold deserves credit, because Ed Woodward would have never had the guts to do what he did. But he is proving just as inept as his predecessor in getting signings over the line.
We've even been binned off by a talented teenage striker from Derby County, Malcolm Ebiowei, who has opted for Crystal Palace – even emerging young stars want nothing to do with this disaster of a club. 
So here we are, nearly at the end of June, lurching from one disaster to another. It is hard to shake off the sense of deja vu, and Man United fans may have to start steeling themselves for yet another calamitous season of disappointment.
Some fans think United will surely pull a rabbit out of a hat before Dividends Day, and announce a signing, knowing how bad the optics will look.
But what they don't realise is the Glazers don't give a flying fuck. It's time we all accepted they see this club as an ATM, and that we will not compete with the top teams again until they are gone.