Most fighters want to fight as much as possible for as much money and exposure as possible.
 They generally have a goal in mind, such as the UFC, Bellator, One Championship, Invicta FC, etc.  These are the promotions that offer lucrative multi-fight contracts. Mixed martial artists are independent contractors who are hired to perform for one night (or two if you count weigh-ins).
How hard is it to get an MMA contract with these organisations? The answer: very hard. And getting harder!
With the popularity of MMA rising and the number of fighters increasing, the standards have risen as well. There's a larger pool of fighters to choose from, so the promotions can be picky now when it comes to offering contracts.
MMA contract
Match-makers in elite organisations often want undefeated fighters, or someone with several knock outs or slick submissions in their win column. They don't want to be watching hours of people's fight footage to research them.
Dana White said in a post-fight interview after episode 1 of Contender Series 6: "There are a lot of talented fighters out there. I don't watch anything on anybody before they come here. I don't care what you did in your career the last five years. What are you going to do tonight? So for the next crew who rolls in here, show me who you are."
Some fighters are luckier than others. Young ones get MMA contracts faster if they show unusual strength or talent. Some have to grind it out with time and victories in order to be noticed. 
I accumulated 25 fights over 10 years before I got accepted into the UFC for TUF 18, and then 8 more fights before TUF 26. My situation is not standard, though, since I was fighting during a time which options simply weren't available to me because I was a woman.
Smack Girl
My journey began when I lived in Japan between 2005–2013. Most organisations were closed to us women, so we aspired to fight in female-only leagues like Smack Girl and Jewels. Then Shooto and Pancrase allowed certain women to fight.
Getting fight offers was of course political as well as skill-based. See my article on managers. I didn't really care where I fought, except I knew that those who fought for Pancrase generally couldn't go to other promotions. Therefore I fought a bunch of times in Jewels and a few other organisations without contractual restrictions.
I wanted a Strikeforce contract so badly, because they were the first major organization on the same level as the UFC that started allowing women. Of course I wanted to fight on the biggest stage against the strongest women in the world! They wouldn't sign me and I'm not sure why. I was on a six-fight winning streak.
Maybe I looked too nerdy? The fight community at the time didn't really want to watch females fight, but Gina Carano was okay to watch.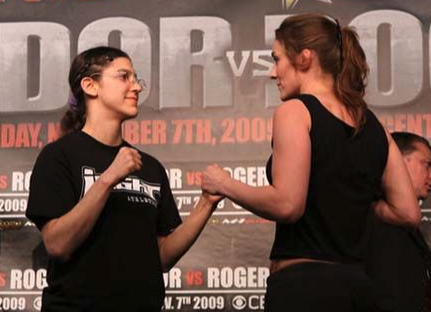 Who knows the exact reason I had trouble. I eventually got a fight because I took a last-minute fight offer against Marloes Coenen in 2009. That was my ticket inside.
Invicta
In 2013, when I moved back to the States, Invicta FC was the promotion most women aspired to join. Females had only just started fighting in the UFC and the division wasn't fleshed out yet. Invicta held the some of the highest level of female fighters, and eventually, the UFC often invited fighters from Invicta.
Many, including myself, hoped to pave a pathway to the UFC by excelling in Invicta. That was one way to get a contract for females. It used to be hard to earn yourself an MMA contract. Now, they are signing pro debut fighters, which means you don't have to have a lot of experience and a record. Maybe the UFC took all their high-level fighters. 
Looking back, I really enjoyed fighting in Invicta. They treated me well and I felt valued. The money was great for a non-UFC promotion.
Nowadays, they remain a great place for women fighters to shine, especially those who don't fall into the bantamweight or flyweight division. Atomweights (105 lbs) for example tend to be less common in the United States, and promotions like the UFC and Bellator don't even have that division. They are super common in Japan and Asia where the size of the average woman is smaller.
The Ultimate Fighter
I got into the UFC through the Ultimate Fighter. I owe a lot to that TV reality show. I was on a five-fight losing streak but they still accepted me for season 18 in 2013 and gave me a chance. I eventually got fully signed to the UFC after season 26 four years later, but I had to win lots of fights outside the UFC between TUF 18 and TUF 26 before they'd have me back.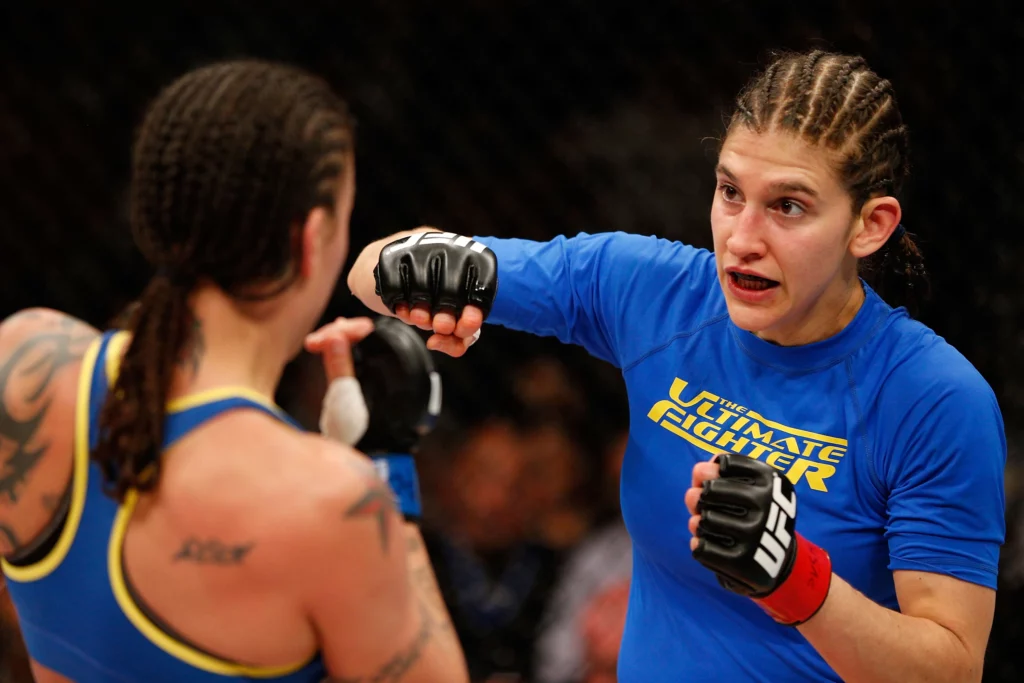 Some might say that there are more opportunities around with more local promotions popping up. Still, there are now more fighters than promotions, so even at a local level, standards are competitive.
Most fighters are chafing at the bit to fight their way through the ranks, but they have to be prepared for a long slog until they "make it."