Mixed martial art fighters hire managers to work for them in return for a percentage of their purse. This percentage ranges from 5% to 20% depending on their deal. What exactly do MMA managers do for this?
Fighters should expect the following: Finding match-ups in promotions, negotiating contracts and bout agreements in regards to opponents and money, obtaining product and money sponsorships, securing event deals, and more.
I'm lucky to have had good representation during my fighting career. 
Connections
An MMA manager's connections are important. If the manager is new and inexperienced, they might not have connections to matchmakers and promoters that can help you. If you want to get into the UFC, you have a better chance if your manager knows the match-maker well and talks to him about other fighters in his charge. 
How do you know? Try finding out what other fighters they manage and ask them if the manager does a good job. You want the manager to be able to put in a good word for you to the people in charge of hiring you to fight.
I used to ask my coach John Wood to talk to the match-maker for Invicta fights since he knew the promoter and match-maker personally. When it came to the UFC, he said: "Your manager has tons of other UFC fighters, so he talks to the matchmaker every day about them. It would be better if he handled that instead of me."
I took his advice, and I'm glad I did. I got a steady stream of offers after a while of being on the roster.
Challenging opponents
A manager should want the best for you. If he or she talks to promoters and then offers you really hard, tough people who might beat you up easily, it shows that they only want to get paid. The manager should want to present you opportunities and beatable opponents.
They can be challenging opponents, but if your record is 3-1, your opponent shouldn't be 17-0 unless there's some crazy reason. Managers should care about you and set you up for success. 
My manager would often give his opinion: "This promotion offered this person and I think it's a great match-up."  "The match-maker offered you her, but I think there could be a better match for you right now coming off a loss." I felt like my managers always wanted the best for me. 
For example, the UFC offered me Liz Carmouche in 2019 after I lost to Sijara Eubanks. Of course I said yes. I pride myself on always saying yes. My manager and coach didn't like the match up because Liz is a strong, wrestler-type who would probably out-muscle me just like Sijara. I'm at a disadvantage against those types of fighters. 
Antonina Shevchenko
I was sad that that was my official offer, but resigned to do it. John and my manager told me that they very strongly felt like I should decline the offer and ask for someone else. I didn't want to…it was against my policy as a martial artist. My manager suggested asking for someone else first and then asking to fight Liz.
I agreed to that, although I hated it. Next, the UFC offered me Antonina Shevchenko, who was tall and thin, a much better match-up for me physically. I won. Then I was scheduled to fight Liz. I felt really good about that. In the end, she got removed from our match to fight Valentina for the title, and then got released, so I never actually fought her.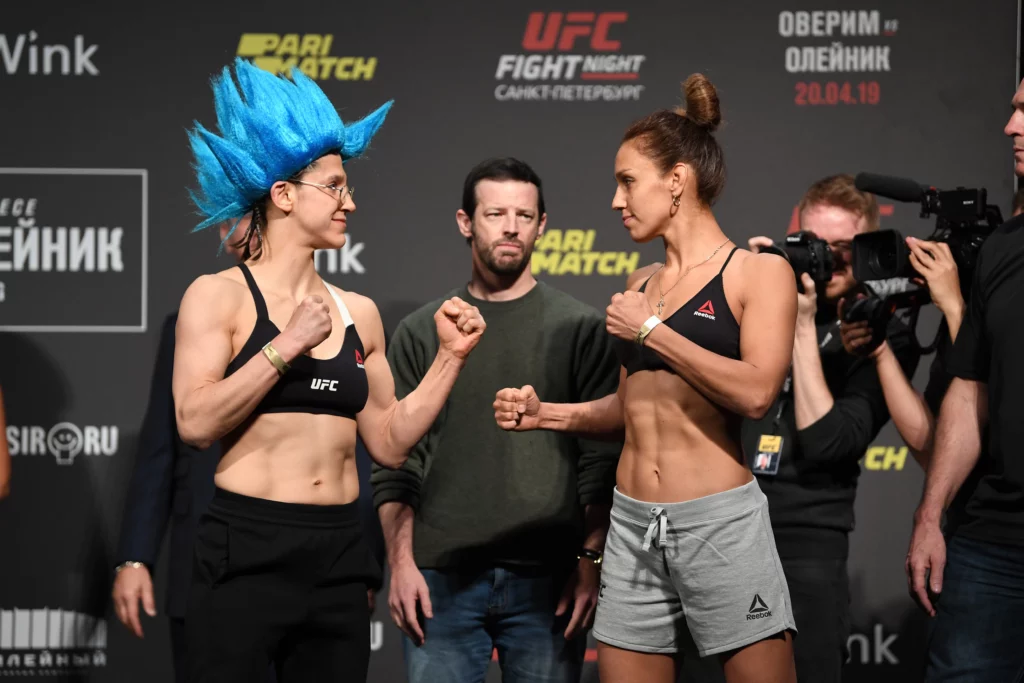 In hindsight, Liz probably would have outmuscled me. After losing two fights in a row, there was a high probability of being released. My manager might have saved my career.
Getting their fighter opportunities is another sign of a good manager. Going back to the year 2009, he got me a much-coveted Strikeforce contract. He called me at three in the morning with the last-minute fight offer. After I sleepily accepted, he helped arrange my travel, athletic commission registrations, and medical tests. There's a lot involved in fighting.
Negotiation
He or she should be good at negotiating, but a fighter must have realistic expectations. A fighter is only worth as many tickets he or she can sell to an event, or how many viewers he or she attracts. A manager will probably be able to get more money for the fighter than if they were negotiating themselves.
Once, my manager got me a $15,000 raise per fight between contracts because I finished my contract on a win and proved I was more valuable. There's no way I would have gotten that myself, even if I had asked nicely.
However, if the fighter wants a million dollars for the fight, they better be Conor McGregor or even the best manager can't get that for them.
Managers can find sponsorships. Mine got me all sorts of clothing sponsors per fight. The company sent me shorts and gear. I used the gear for practice and took pictures for social media advertisement. During the fight, I wore the clothes with the brand obviously showing. The clothing/gear companies sent checks to my manager, and he sent me the money.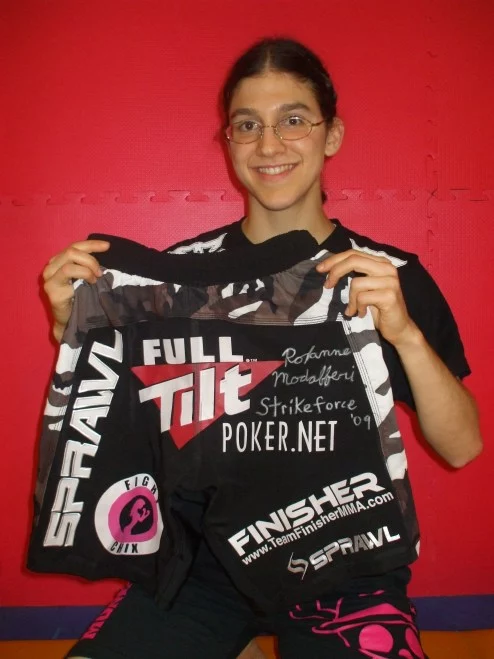 Having a manager means you don't have to track down the company to pay you – the manager will bug them to pay if they are late, and handle all the transfers. You just have to find a trustworthy manager who won't dip into your money without telling you. My manager always emailed me a clear outline of total money, his percentage taken, and the leftover being what he sent to me. I liked the transparency.
Poor deals
The world of sponsorships has changed over the years. Companies used to give money more readily, but nowadays, it's hard to get money.
There are so many fighters asking for cash, but most gear companies just want to give free product only because they know that another poor fighter will come along who will take the deal. 
Food and meal prep sponsorships just want to give free food and no cash to advertise. Most fighters will take that deal.
Finding sponsorships used to be a big expectation for managers, but now I have zero expectations. Big money is just not there for anyone not ultra famous in the UFC. Local businesses often help local fighters.
Management is important when you turn pro. An MMA manager can guide a fighter's career and help present them with opportunities they might not otherwise receive.