Adrian Yanez was floored when he saw how much Gilbert Burns had transferred into his Zelle account for knocking out Tony Kelley at UFC Austin.
"It's an amount that like, 'oh shit I'm that cool'," Yanez told The AllStar. "It was definitely over $500," he said, without revealing the specific amount.
Burns was following through on a Twitter pledge he made to Yanez in the build-up to the fight against Kelley, who was heard bad-mouthing Brazilians on a live UFC broadcast recently.
Yanez, a surging bantamweight prospect out of Houston, had issues of his own with his opponent, spurred on further by in-cage trash talk during the fight. Remaining calm and composed, Yanez handily dissected his opponent and finished Kelley four minutes into the opening round.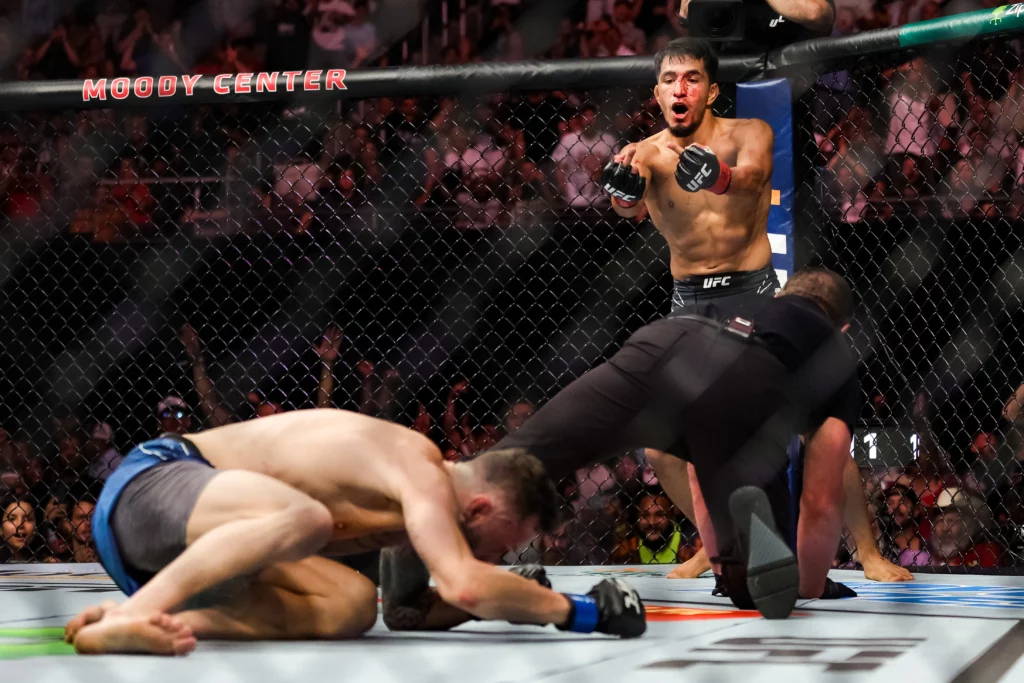 Burns was swift in his response to the result:
"That was pretty dope of him," Yanez said. "He sent me an Instagram DM. He was like, 'hey brother send me your Zelle'. And I was like, 'brother you don't have to man. I appreciate it. I said this one was on the house'. He sent me a message back like, 'I know I don't have to but I want to'."
With Yanez originally hesitant to accept the cash payment, Burns took to Twitter with more insistent public overtures.
Yanez eventually gave in and tweeted what he would do with the money:
"I sent him my Zelle and next thing you know my phone vibrated," Yanez said. "Looked at the amount and was like, 'oh shit, okay. Nice'. I thought that was pretty cool of him."