After a UFC Vegas 40 card that saw non-stop action, we can't help but think ahead to what might be next for some of the fighters. Some let their intentions be known, others left more to the imagination. Either way, we try to do Mick Maynard's job for him and tell you what is up next for some of the biggest names on this past card.
Norma Dumont
On deck: Holly Holm
Norma Dumont may not have left UFC Vegas 40 with people talking about her – in fact, most people were talking about her opponent and her corner – but she did leave with the win. With the extremely low output of Aspen Ladd early on, Dumont adjusted and did just enough to clearly win each of the first three rounds to take an unanimous decision victory. The win makes it three in a row for Dumont, including two in a row in the mostly non-existent featherweight division.
Typically, this would result in a title shot, especially if the timeline was right for Amanda Nunes looking to defend her heavier crown. The timeline does seem to be mostly correct, with a Nunes defense of the bantamweight title coming up, their camps would line up right in time for a featherweight clash early next year. However, I don't think this performance has anybody jumping at that option.
Instead, I think we re-book the fight that was supposed to main event this card. Like all contenders for a Amanda Nunes title, Norma Dumont should have to go through either Germaine de Randamie or Holly Holm. Seeing as the latter was already booked once, let's try it again.
Aspen Ladd
On deck: Macy Chiasson
Speaking of trying it again, I'd like to see the UFC re-book Aspen Ladd with Macy Chiasson. Clearly, the layoff for Aspen Ladd seemed to cause her some issues with finding her range and possibly the mental game as well. Macy Chiasson is far from a gimme fight for Ladd, but she does pose a number of slightly easier challenges that would help us determine if Ladd is too far away from what we thought she was or if this was merely a blip on the radar. The main skill to keep an eye on would be the ability to get in range and score a takedown. Her trips are extremely good, but she never seemed to get the appropriate grips and placement for it all. Chaisson is tall and would make her work to get into range, but is slightly more susceptible to getting taken down.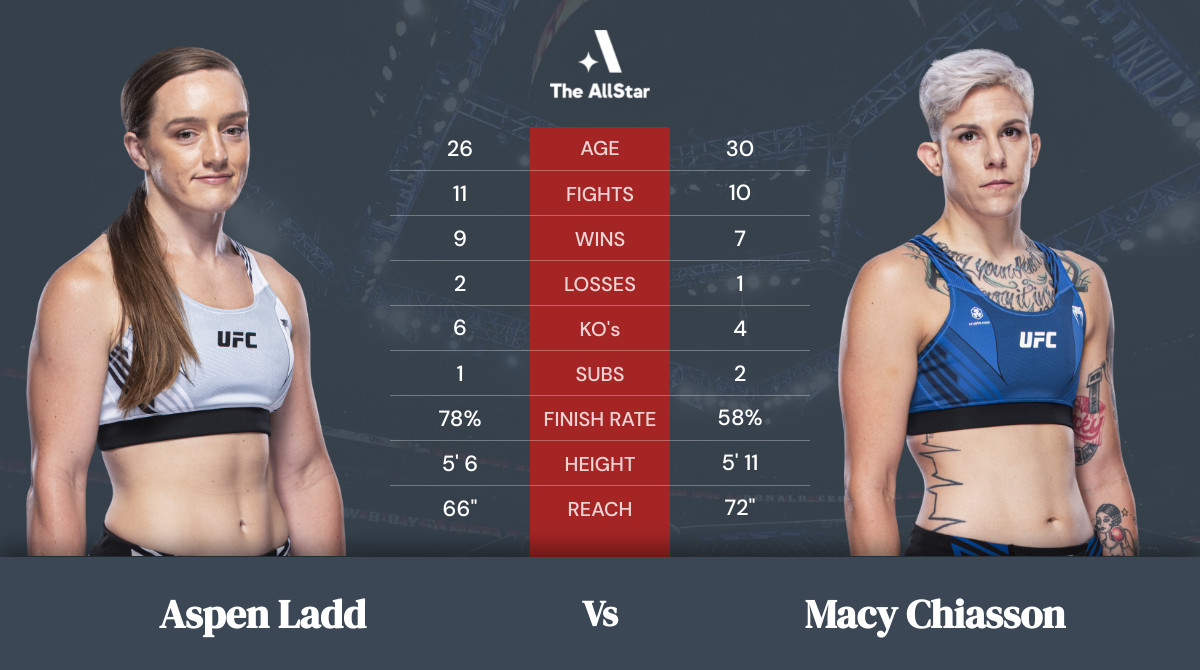 While this fight could take place at the originally scheduled 135lbs, Chiasson has also fought at featherweight. In fact, she won The Ultimate Fighter at that weight and looked just as good as she does at bantamweight. So, if both ladies were open to it, the fight could really happen at either weight.
Andrei Arlovski
On deck: Sergey Spivak
After his unanimous decision victory over Carlos Felipe, Arlovski seemed to know just what he wanted. While still using language to appease his boss, after UFC Vegas 40 Arlovski suggested it was time, yet again, for him to get to fight a top ten opponent. Some people may debate that claim based on the win. Arlovski did, after all, drop the third round on every judge's scorecard and seemed to be taking some big shots. However, it's worth noting that he did fight at a much higher pace than he had in his last few fights. Plus, he managed to keep his newer defensively sound strategy intact. So while some may not like it, I'm down for giving Arlovski a ranked opponent as well.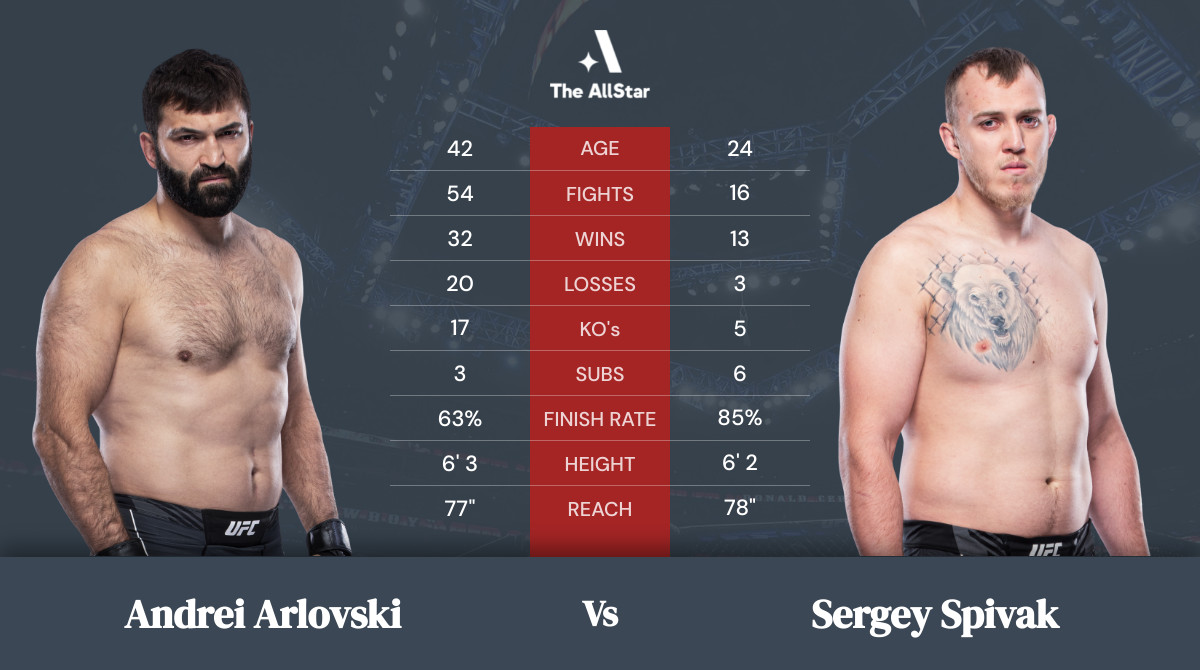 Although there may be some guys in the top ten that would be good fights for him, a few of them are already booked. Instead, I like somebody like Sergey Spivak, who currently sits at #14. Both men have won three of their last four fights. In that span, both men have only lost to Tom Aspinall. They seem like they are on the right path for one another.
Jim Miller
On deck: Alexander Hernandez
This past weekend at UFC Vegas 40, Jim Miller turned back the clock and picked up a big win. Not only did he get a knockout of newcomer Erick Gonzalez, but it was his first (T)KO since UFC 200 – when he beat Takanori Gomi with strikes. This one was, arguably, his best in terms of violence as he hit a big left hand and slept Gonzalez instantly. There's no question that this is not the end for Miller, who said he'd like to fight through UFC 300. So the real question is, what are we looking to accomplish with his fights? The UFC isn't making anyone's name off of him at this point, so it appears to be about having fun fights from a stylistic standpoint.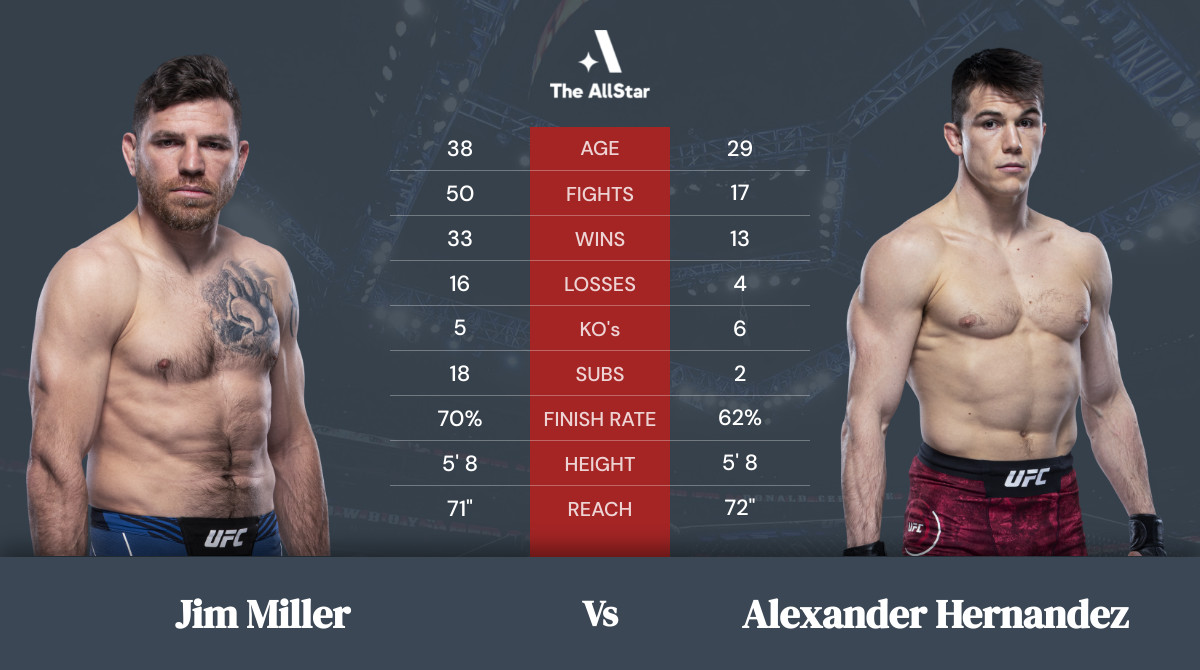 If that's what we're trying to do here, why not Alexander Hernandez. Both guys are 2-2 in their last 4. Both are coming off of big, devastating KOs. Plus, the knock on Hernandez has been that he struggles against good grapplers (see Moises, Thiago and Cerrone, Donald). Jim Miller is as good as they come there and seems to have the hands to support it now.
Manon Fiorot
On deck: Viviane Araujo
Manon Fiorot scored her first UFC victory by decision at UFC Vegas 40. That's not always a distinction that fighters like, but for Fiorot, it showed a lot. As she picked apart Mayra Bueno Silva, Silva tried to goad her into a firefight. Not only did Fiorot stick to her conservative game-plan littered with kicks and crisp combinations, but she also frustrated Silva more with a handful of takedowns. This fight showed that she's more than just a kickboxer who can finish less polished opponents. It showed that she's legitimately well-rounded and a threat in a lot of different ways.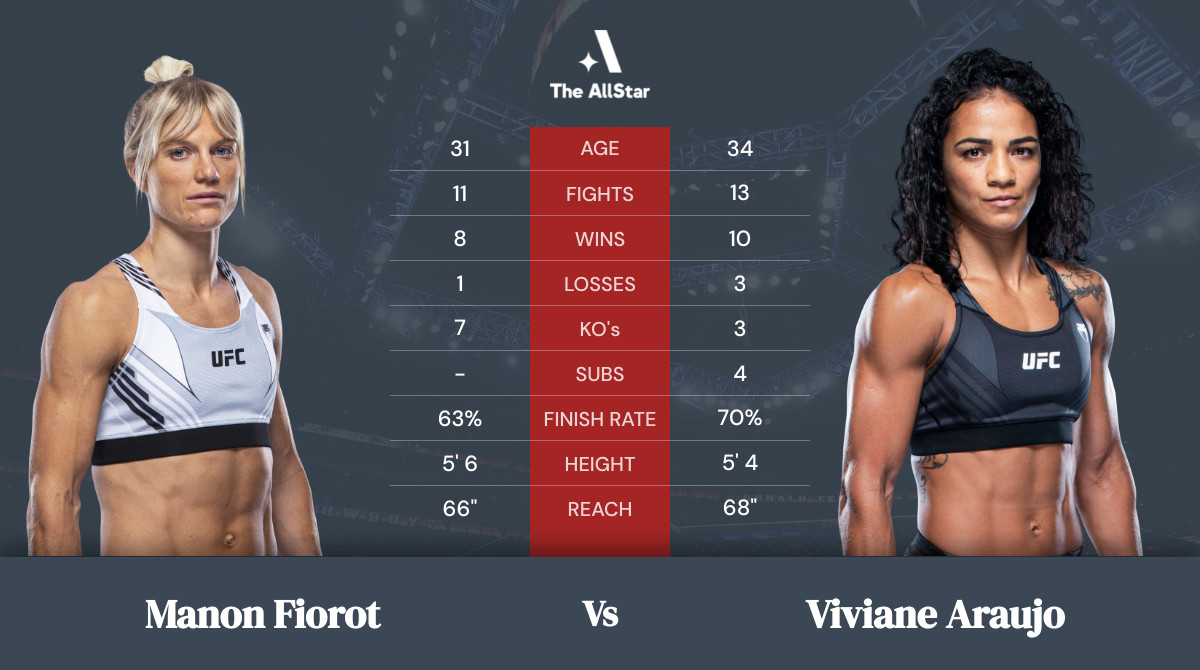 At 31-years old, there's really no reason not to push her up the rankings and to see what she can do. She's got all the skills to hang with some of the best at flyweight, now it's time to see her try. Viviane Araujo is currently not booked at the moment. She'd offer an interesting striking challenge for the Frenchwoman and it would let us see if her skills hold up against a top ten woman.
Nate Landwehr
On deck: Kamuela Kirk
After three fights in the UFC, a lot of people had written Landwehr off. He seemed to be a puncher and not much else. Not only that, but he had also been finished twice with strikes. Then at UFC Vegas 40, Landwehr evoked the skills that made people excited about his arrival from M1 Global in the first place. He grappled. He's always had wrestling chops. He's always been able to threaten people on the ground. He put that all together and stopped Ludovit Klein with an anaconda choke this weekend, moving him to 2-2.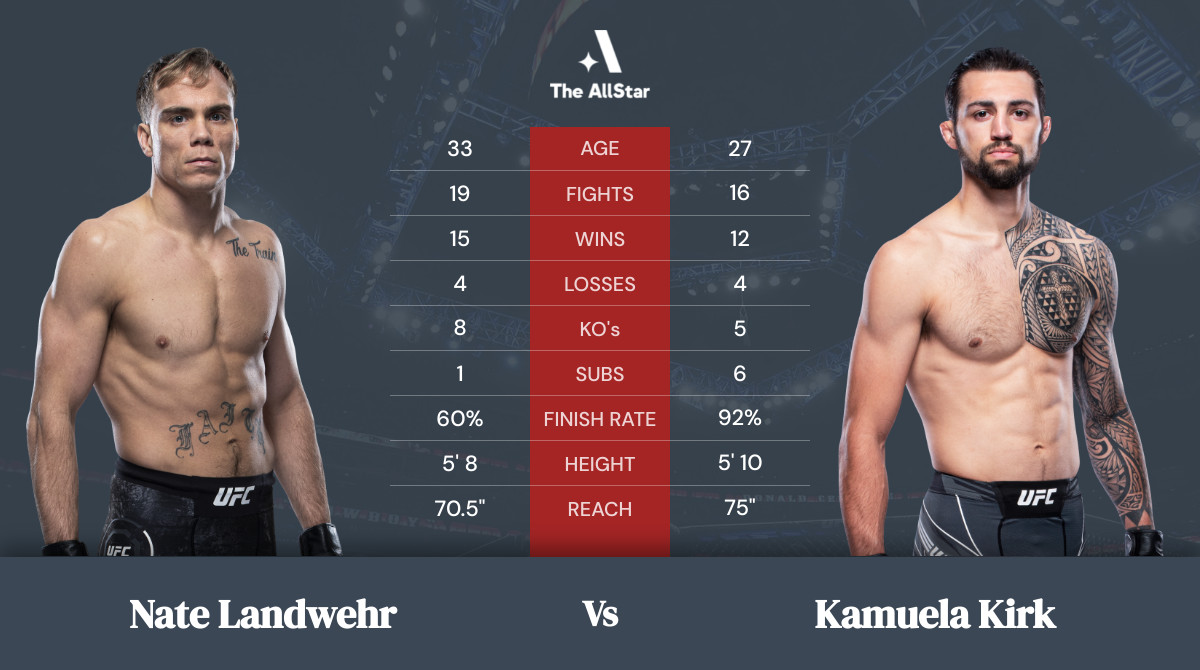 It's kind of hard to decide what to do with him next. On one hand, he seems to be in danger if he just chooses to brawl more. On the other, he could be a threat if he tries to use more of those grappling chops. I saw give him relative newcomer Kamuela Kirk. Kirk does love to slug a little bit, but will likely make Landwehr grapple at least a bit – which is really what we want to see.