After a UFC Vegas 41 card that saw non-stop action, we can't help but think ahead to what might be next for some of the fighters. Some let their intentions be known, others left more to the imagination. Either way, we try to do Mick Maynard's job for him and tell you what is up next for some of the biggest names on this past card.
Marvin Vettori
On deck: Sean Strickland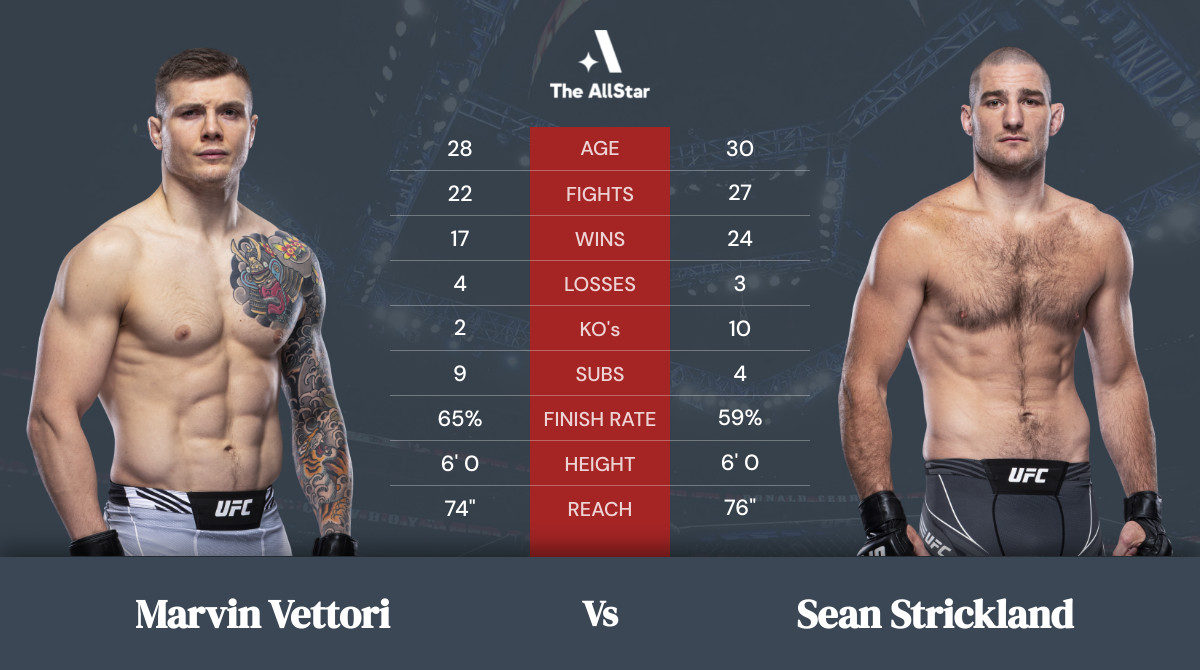 Marvin Vettori undoubtedly did more for his following at UFC Vegas 41 than he had in the rest of his UFC career. Not only did he 'save' the event by agreeing to fight at a higher weight class, but he did so twice. Then he went on to win the fight in both an exciting and clear fashion. Typically, this would warrant a big step forward. Unfortunately, nobody is clamoring to have him fight Adesanya for a third time, Robert Whittaker is booked for that title shot, and the only other two fighters in his weight class ranked ahead of him are booked with one another.
The end result of all of this is that Marvin Vettori is going to have to wait a while or he's going to have to fight someone behind him. I'd suggest a fight with Sean Strickland, who is currently looking for an opponent. It doesn't have to be the short notice fight, but they could reschedule Strickland with Vettori at a later date. This would keep Vettori relevant at the top of the division and the general distaste for Strickland could build his following even more.
Paulo Costa
On deck: Paul Craig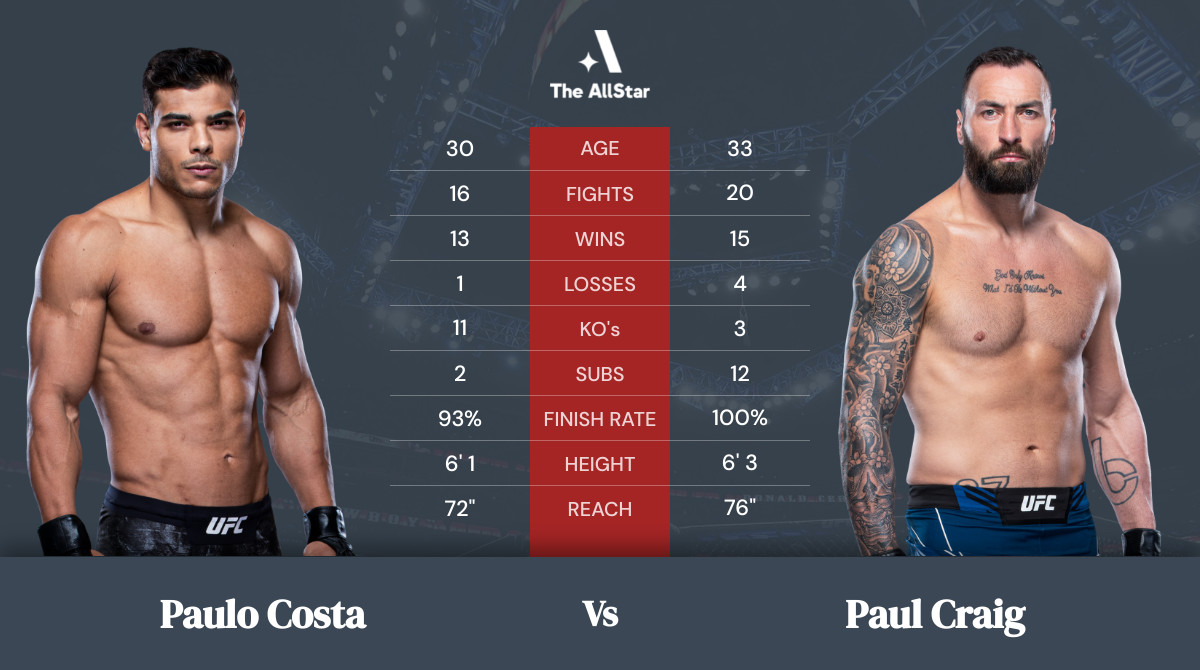 Dana White made it pretty clear following Paulo Costa's UFC Vegas 41 fight-week fiasco that he would not be permitted to return to middleweight. Costa not only was not able to make the middleweight limit, but seemed genuinely disinterested in even trying. Some have been quick to blame Nick Diaz or Jake Hadley and the precedent they set following the incident, but the moment seemed to be a moment only fitting Paulo Costa, who not only did all of this, but did interviews ahead of time telling people it was coming.
Whether the move to 205lbs is necessary or Dana sticks to his guns is sort of irrelevant to me. I like Costa better at 205lbs. He now has losses to two of the men in front of him in the division. His title performance doesn't scream 'rematch'. Why not try things out in a new weight class? It worked for Anthony Smith and Thiago Santos. So for his first light heavyweight booking, I like Paul Craig. Craig is someone who will test his grappling defense in a division where he's fighting bigger guys than usual. Plus, he's less of a threat on the feet, which would let Costa work those hands.
Jessica-Rose Clark
On deck: Sara McMann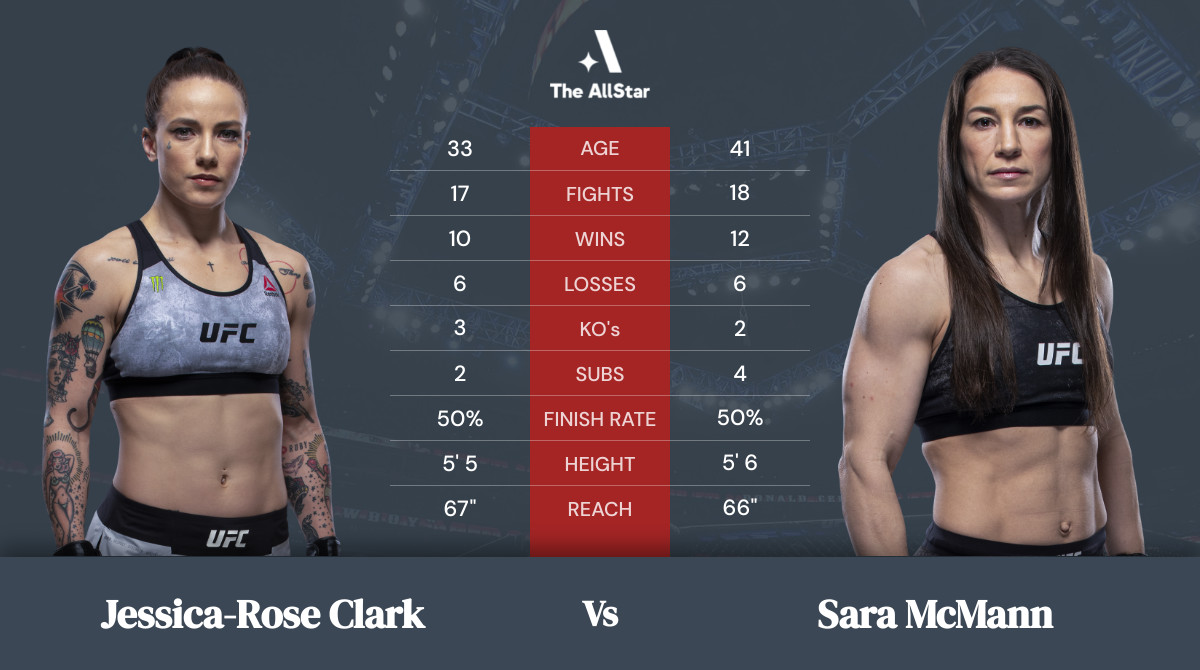 After the initial loss to Pannie Kianzad, Jessica-Rose Clark has won two straight fights in the bantamweight division. In a division that really does not sport a lot of depth, this puts her in select company. At UFC Vegas 41, she made not have had the most exciting fight, but she gave Joselyne Edwards no avenue to mount any offense at any point, winning clearly on the judges' scorecards.
Now Clark should be looking towards the top 15 for the next opponent. It may seem like a little bit of a rush to throw her all the way up to Sara McMann, but I think it would tell us a lot about what Clark is. She was able to dominate with her wrestling. We've also seen that she has some really solid kickboxing and can stand and trade with ease. McMann would pose a different threat than what she's faced in the past. It would also tell us where her wrestling game is truly at.
Alex Caceres
On deck: Movsar Evloev
In pretty quiet fashion, Alex Caceres is now on a five-fight winning streak in the UFC's featherweight division. At UFC Vegas 41, he not only went in there and won as a +230 underdog against Seung Woo Choi, but finished his opponent with a rear-naked choke. His abilities in the grappling world are really stellar and have only been thwarted recently by Kron Gracie. So maybe it's time to test those grappling skills yet again with a tough out.
Movsar Evloev has also won five straight UFC fights, albeit without a finish to speak of. He, like a lot of Russian prospects, is well-known for the grinding style he brings – picking up nine takedowns in his last win. I don't see Evloev deviating from his usual style, which means we'd get to see the top game of Evloev up against the sub skills of Caceres. I think that's a great place to see just how far 'Bruce Leeroy' has come since his time on The Ultimate Fighter.
Gregory Rodrigues
On deck: Krzysztof Jotko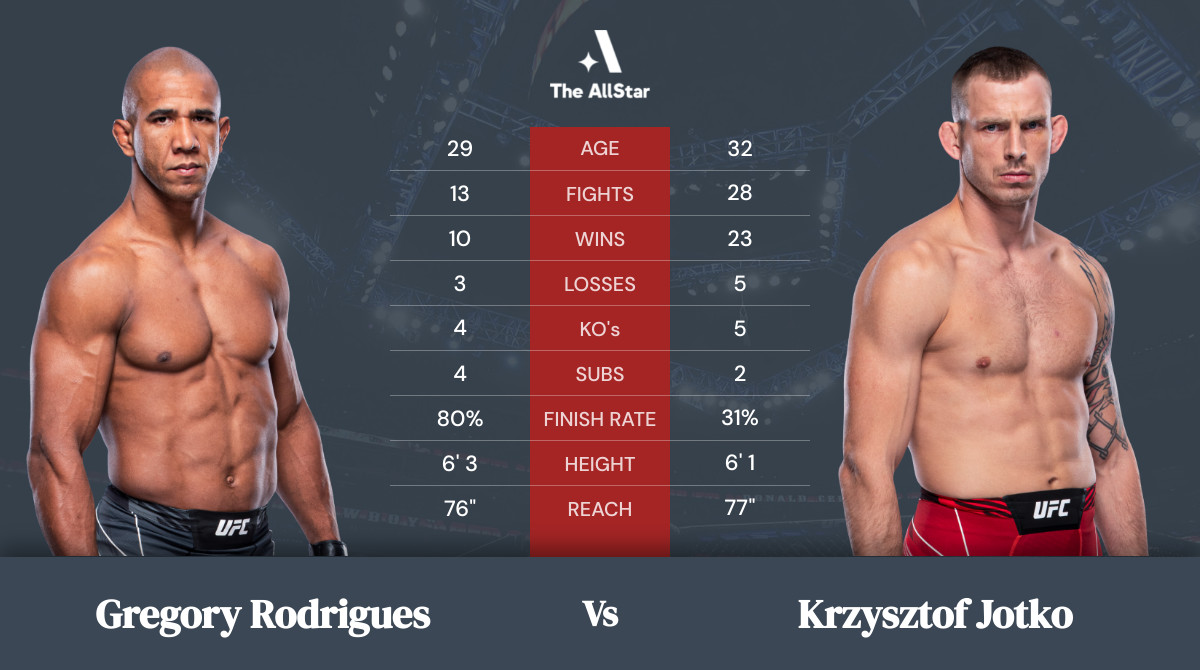 It seemed for the early portion of his UFC Vegas 41 fight that Rodrigues would dominate with his sharp jiu-jitsu skills and waltz to a victory. Then the second round started and it looked as if Jun Yong Park was going to take care of Rodrigues on the feet. This was the perfect time for Rodrigues to do his best Chris Leben impression, showing off his ungodly chin and then picking up a KO of his own.
Now 2-0 in the middleweight division, Rodrigues needs to be tested against someone who isn't going to try to out-slug him. Those who do are likely to fail. Krzysztof Jotko is one that won't brawl with him and may even thwart some takedowns. This will help us see what happens when Rodrigues is met with a tactical approach. It'll also show us whether his grappling is as good as it looked in round one.
Jeff Molina
On deck: Tyson Nam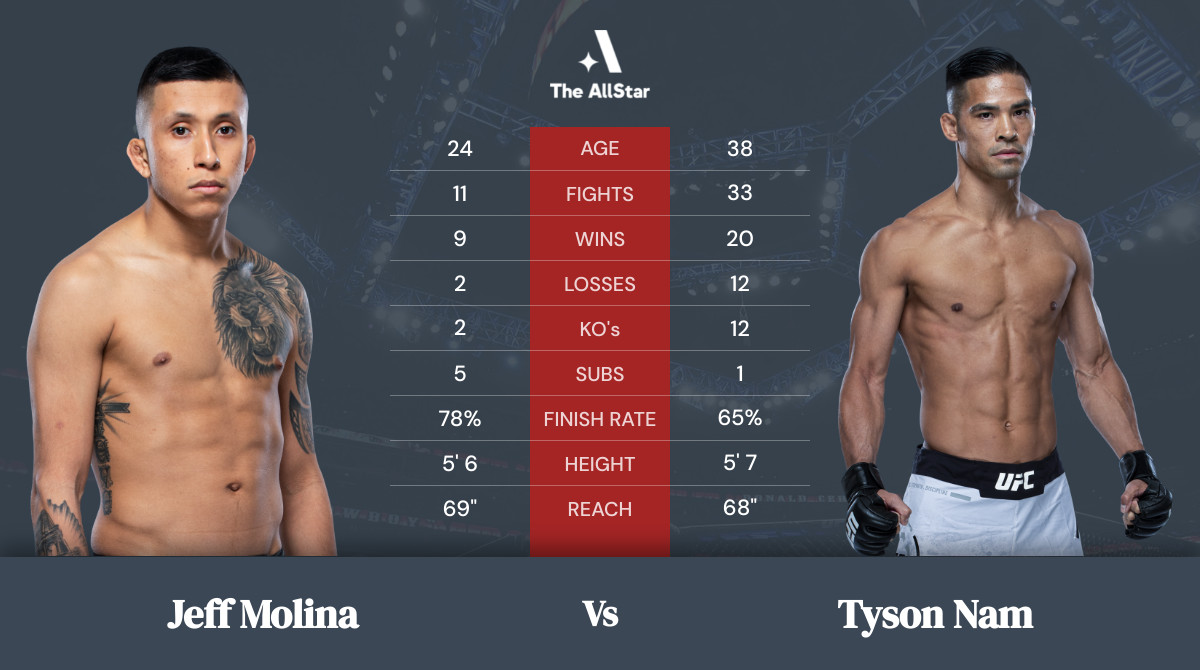 Jeff Molina has stormed into the flyweight division with a pair of wins that have made him look really special. There aren't many as young as him in the division. There also aren't many who are finishing people like he did at UFC Vegas 41. With a prospect that young, the question is always whether to rush him or take his time. It's not really a division that allows you to take too much time, so I say let's get him a name.
Tyson Nam has some gravitas behind him. He's also never in a dull fight. Matching him with Jeff Molina would allow us to see what Molina can really do on the feet. Plus, with Molina's adequate wrestling skills, it'd allow us to see if he has the fight IQ, or at least listens to James Krause enough, to work to the mat when things aren't going his way.