After a UFC Vegas 44 card that saw non-stop action, we can't help but think ahead to what might be next for some of the fighters. Some let their intentions be known, others left more to the imagination. Either way, we try to do Mick Maynard's job for him and tell you what is up next for some of the biggest names on this past card.
Jose Aldo
On deck: TJ Dillashaw
Jose Aldo went ahead and turned back the clock this past weekend. Not only did he pick up a win in the UFC Vegas 44 main event, but he all but shut out Rob Font, taking every round on all but one judge's scorecard. In addition, he had Font hurt on more than one occasion and scored a few knockdowns. It appears that bantamweight Aldo is a name we have to pay attention to in this title picture, and the matchmaking should reflect that.
Aldo called for TJ Dillashaw in the post-fight interview. Honestly, that's the perfect match-up in terms of magnitude, style, and relevance. With the impending interim title fight, Dillashaw will either be on the shelf for a long time or need one more fight. A main event with Aldo is something we only could have dreamed of five years ago. Let's have it headline a fight night event and let five rounds determine who's up after the unification bout.
Rob Font
On deck: Cory Sandhagen
The loss at UFC Vegas 44 was for Font an upsetting one. Font seemed on the edge of a title shot and entered the fight with the former featherweight champion as the betting favorite. However, while the volume was there, his ability to stay away from the hard shots from Aldo was not. Now it's back to the drawing board for the 34-year old, who will look to put together another run that'll put him back in title contention.
If he is going to make another run, he needs another high-profile fight right away – someone to keep him in that top five discussion. Another fighter in precisely that situation is Cory Sandhagen who is coming off of back-to-back losses to Petr Yan and TJ Dillashaw. These two don't need to prove themselves over five rounds again, but this fight could certainly warrant a headlining spot too. Regardless of three or five rounds, it would be a can't-miss striking battle.
Rafael Fiziev
On deck: Tony Ferguson
Perhaps nobody improved their stock more at UFC Vegas 44 than Rafael Fiziev. Not only did he pick up a big win over a ranked opponent in former teammate Brad Riddell, but he did so impressively. After outpointing him for all three rounds, he landed a highlight reel spinning hook kick. The knockout is enough to see him shoot up the rankings when they come out and will definitely warrant a highly esteemed opponent.
Just about every up-and-comer at lightweight seems to call out, or at least get fantasy match-made with, Tony Ferguson. However, I think Fiziev makes more sense to fight him than most. Firstly, Ferguson may test his grappling a bit more than any of his past opponents. It would also be nice to see Fiziev against someone who is a little wilder and makes a fight chaotic. How would Fiziev do? Would he descend into chaos himself or could he stay technical through all of that?
Jamahal Hill
On deck: Dustin Jacoby
Jamahall Hill rebounded from his first UFC loss in emphatic fashion at UFC Vegas 44. In his first fight since having his arm broken, Hill made Jimmy Crute pay for his aggressiveness and knocked him out in under a minute. It'll be interesting to see what they do next for Hill, who continued to look very dangerous on the feet, but didn't really get a chance to assuage concerns about his ground game.
While some might like to see him against another fighter who can test his submission defense again, I'd like to see him in a fun striking match-up. Dustin Jacoby might not have a number next to his name, but he has to be close. The former Glory Kickboxing champ is undefeated in five UFC bouts. If anybody is going to test the striking prowess of Hill, Jacoby might be the one.
Chris Curtis
On deck: Kelvin Gastelum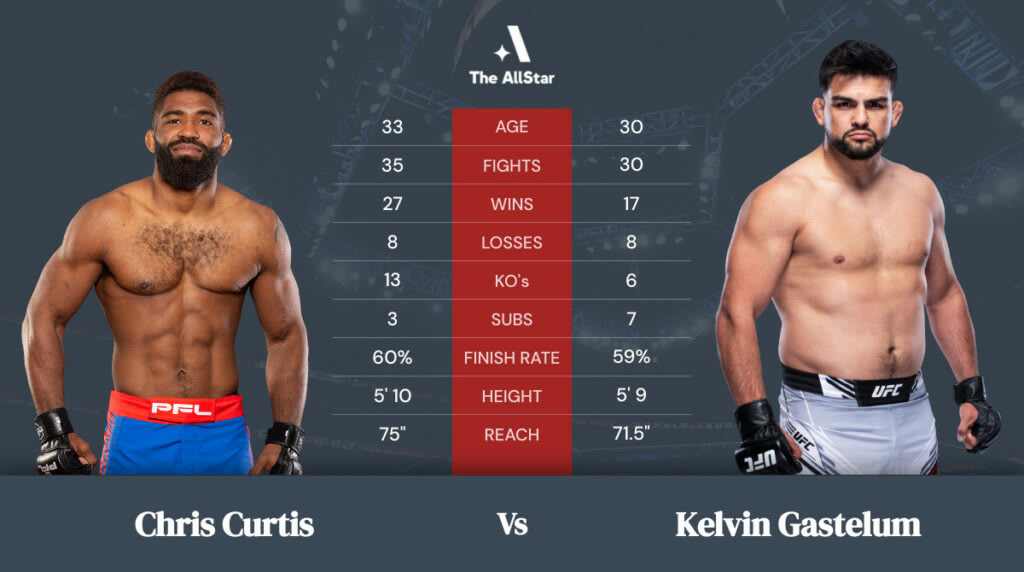 If there was one person who did as much for his career as Rafael Fiziev, it was Chris Curtis. The Contender Series alumni stepped in for the second time in his short UFC stint on short notice. After beating Phil Hawes just over a month ago, he dispatched Brendan Allen in much the same way. His violent knockout power seems to be playing up at middleweight – although it was good at welterweight outside of the UFC too.
With just a month into the UFC, it may seem silly to rush Curtis. However, UFC Vegas 44 came a dozen years after his professional debut. He's not getting any younger and already has two wins over guys who've seen their own names in the rankings. I'd like to pair him with Kelvin Gastelum. It is a big step up, but Gastelum is durable and would test what he can do against someone who can take a bit of his power – or at least try to.
Manel Kape
On deck: Sumudaerji
With his performance at UFC Vegas 44, Manel Kape began to show UFC viewers what his potential really is. The former Rizin bantamweight champion came into the UFC with high expectations. He followed that up with a few passive performances but now has two impressive knockouts. Part of those wins come from having overly aggressive opponents to get his violent side to come out. That violent side appears to have him geared toward the top ten of the thin flyweight division.
One name in the top fifteen that would make a lot of sense for him is Sumudaerji. He always brings the fight to his opponent and would be sure to have a banger with Kape. In addition, it would see if Kape can get another top ten opponent or if he's simply not ready for it.
Do you agree with these bookings? Did Gumby miss something obvious? Hit us up on Twitter (@TheAllStarSport) and give him the business, or comment down below.