MMA trailblazer Sarah Kaufman joins The AllStar's John Hyon Ko ahead of her main event fight versus Jessy Miele on Nov.20 at BTC 13: Power in Ontario, Canada. Kaufman talks Miele matchup, training at Syndicate MMA, Ronda Rousey, and more.
Watch this video and more on The AllStar YouTube channel. 
---
Fighter profile
Sarah Kaufman is a 36 year old female fighter from Canada with 21 pro wins and 5 losses. Kaufman is scheduled to fight Jessy Miele at BTC 13: Power on Saturday November 20, 2021.
Kaufman's recent form coming into this matchup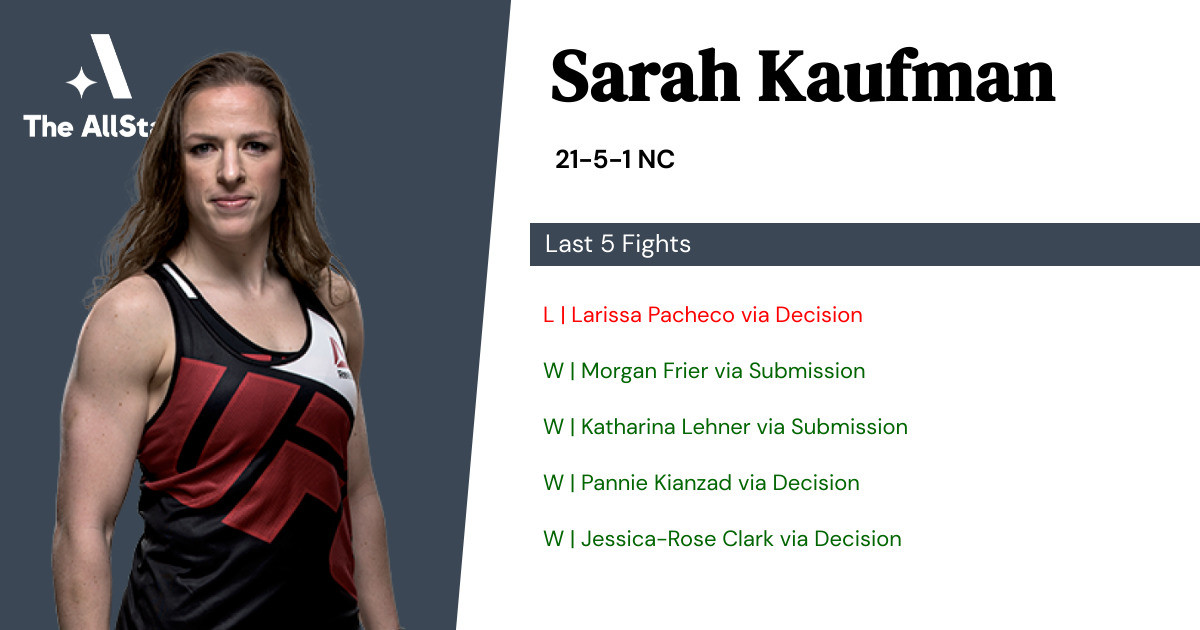 Sarah Kaufman has gone 4-1 in the last 5 professional MMA fights.
Loss vs Larissa Pacheco • Decision R3 5:00 • 2019-10-11
Win vs Morgan Frier • Submission R1 2:22 • 2019-05-09
Win vs Katharina Lehner • Submission R3 4:30 • 2018-05-04
Win vs Pannie Kianzad • Decision R3 5:00 • 2018-01-13
Win vs Jessica-Rose Clark • Decision R3 5:00 • 2017-03-18