In this week's "Understanding the Undercard", we preview the prelims for UFC Vegas 39: Dern vs Rodriguez. UFC Vegas 39 takes place on Saturday, October 9th, 2021. The preliminary card begins at 1:00 PM EST on ESPN+.
The Skinny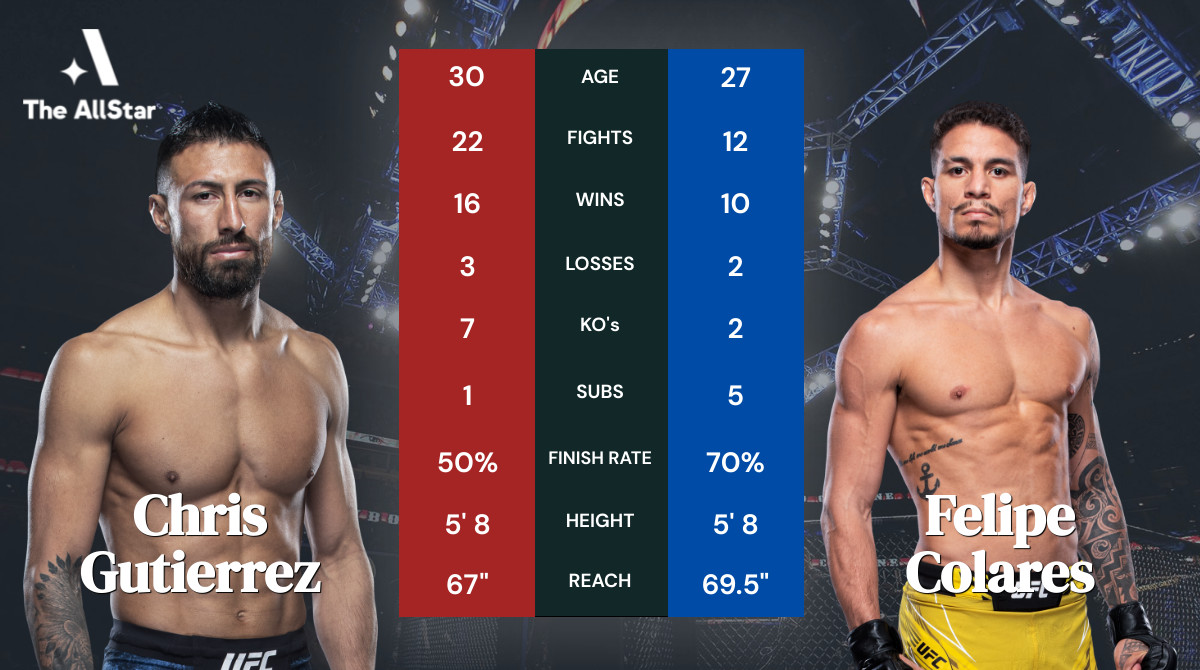 Chris Gutierrez is exactly what you might expect out of someone from Factory X Muay Thai. The Marc Montoya product has that style that is gritty, particularly in the way that he works the body and legs with strikes. The leg kicks are of particular note, as they have to be when you have a stoppage due to them. However, it's not just the Vince Morales fight that brought that reputation, he works his opponents over like that in all of his fights.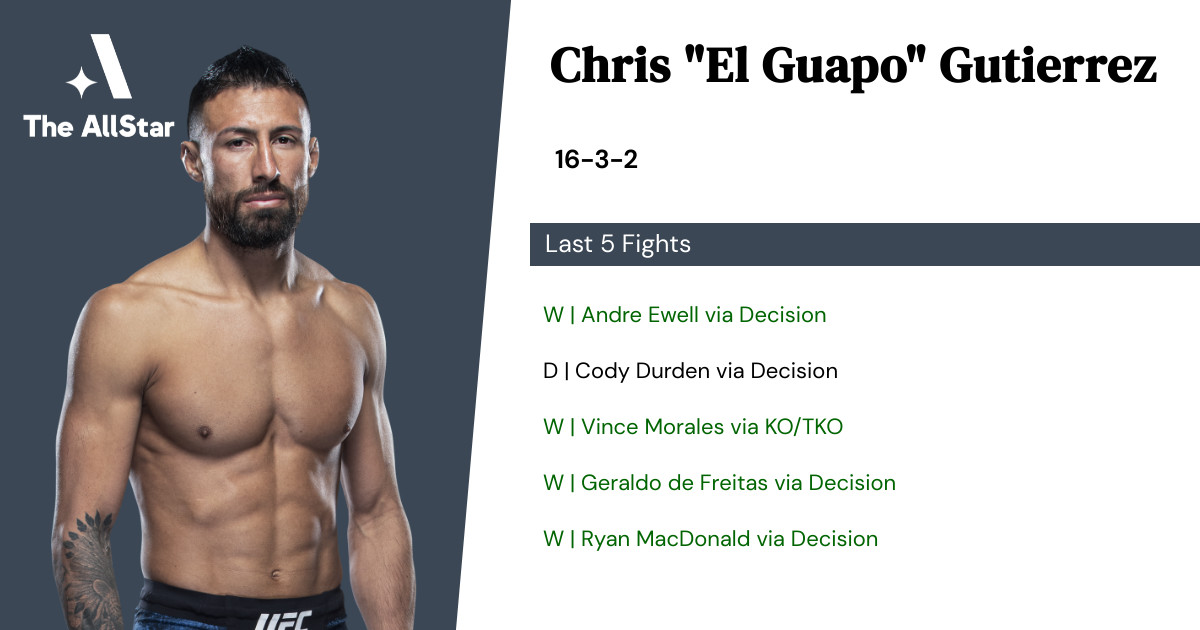 Felipe Colares is going to love having an opponent who will want to strike at UFC Vegas 39. He's had issues in the past with opponents that he cannot seem to get off of him. Even Luke Sanders managed to spend some time on top and score a few takedowns, although Colares won that fight. On the feet, Colares likes to work with much bigger kicks than Gutierrez. You can see his coming from much further away, and they also tend to target the head instead of the body and legs.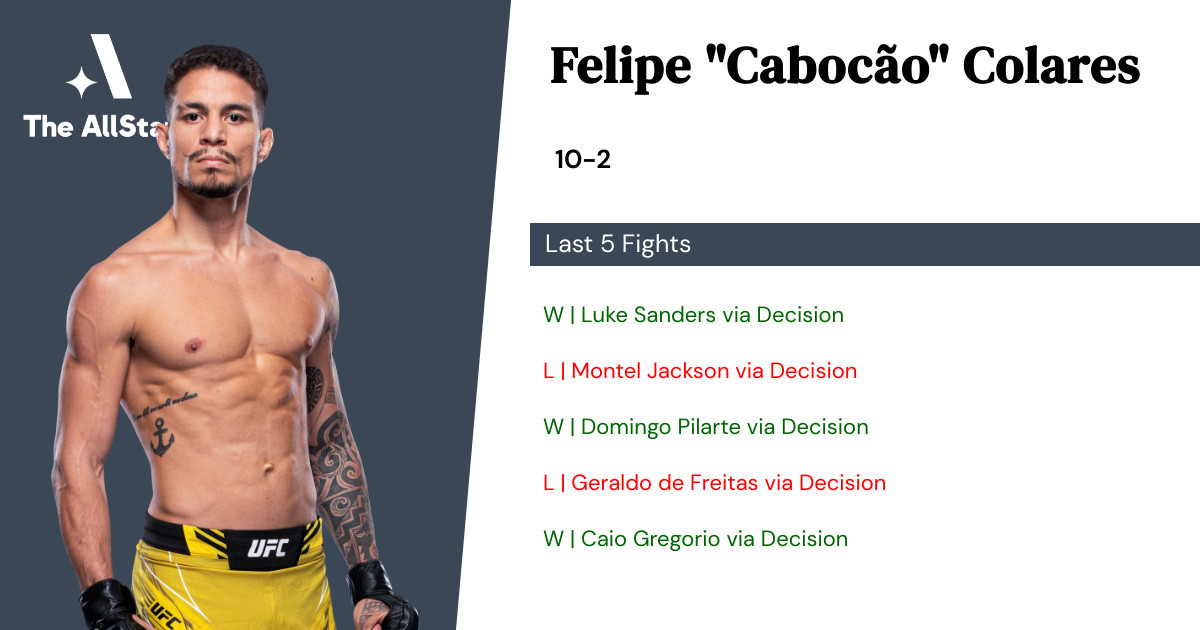 The Final Word
Colares may be happy that he's getting a striker to throw with, but he's had issues getting tagged too. Luke Sanders floored him in their fight with a big left hand. I think that Gutierrez is a far better striker than people who have handled Colares easily on the feet, so I think he cruises here. Gutierrez by (T)KO.
The Skinny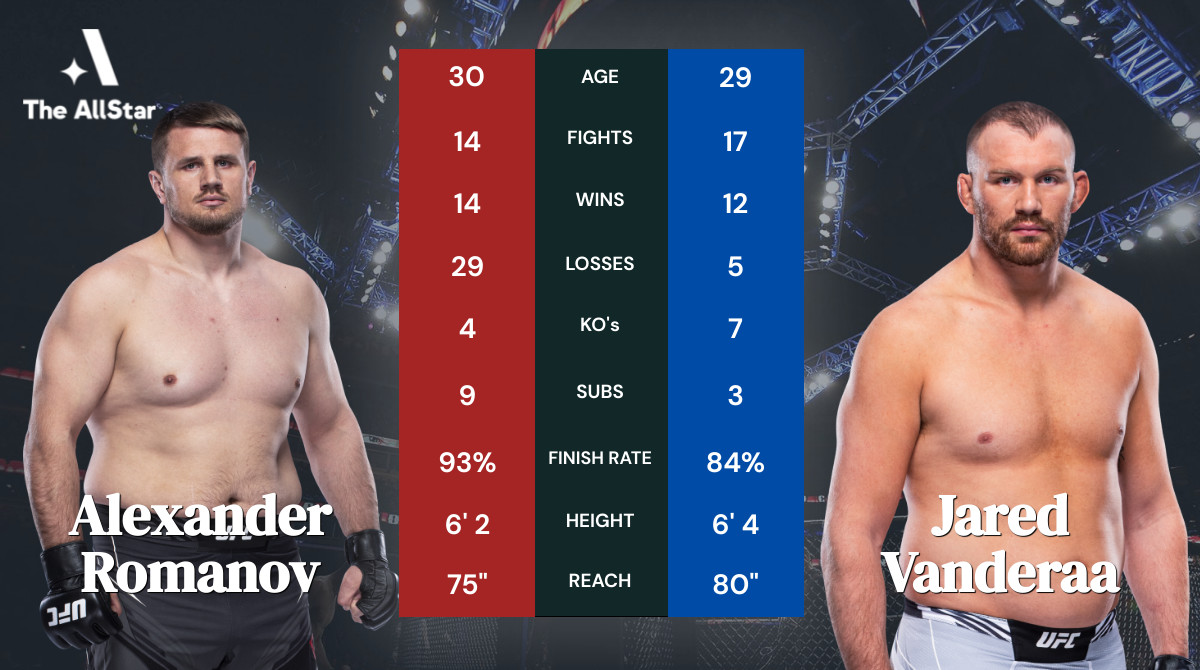 Alexandr Romanov lost a little of the shine that people had put on his prospect status last time out. A man known for his big slams and suffocating top control, he struggles to get much going against Juan Espino and looked utterly gassed out by the end. This was such as issue that after being kneed in the groin in the third round he refused to continue, which eventually (and questionably) led to a technical decision victory. This cardio is for sure one of the areas to watch with him, along with the clear grappling prowess.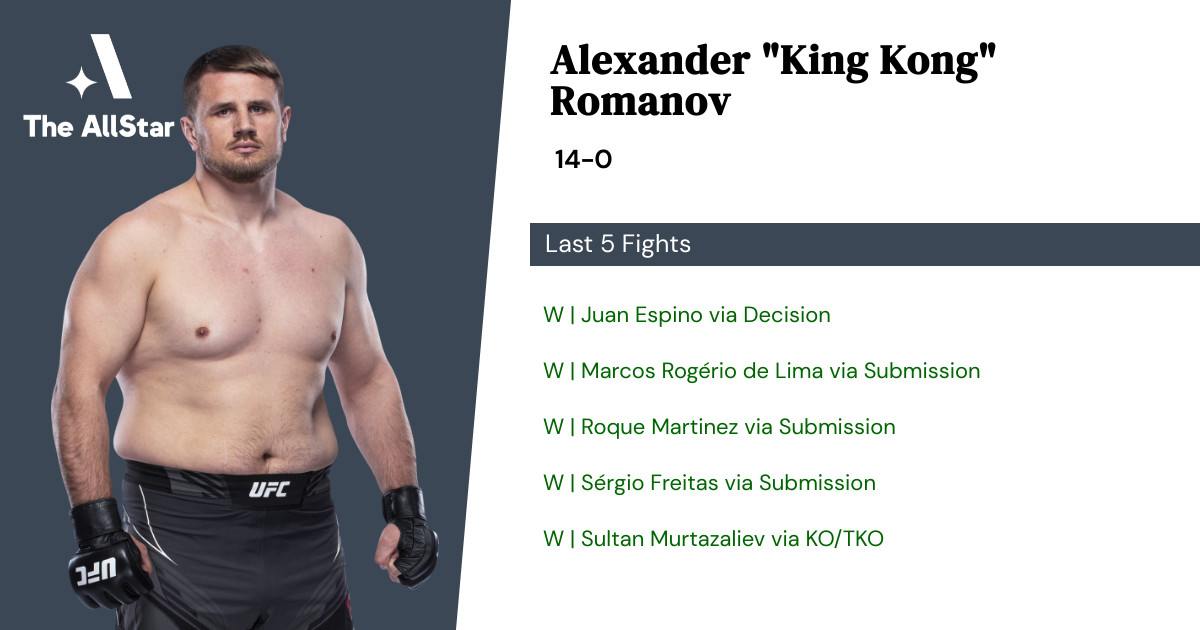 Jared Vanderaa has made his name off of his own groundwork. He has slick submissions and good ground and pound. Combined, those have led him to finishes in all but two of his victories. On the Contender Series, he got a ground and pound finish of Harry Hunsucker after some back and forth grappling.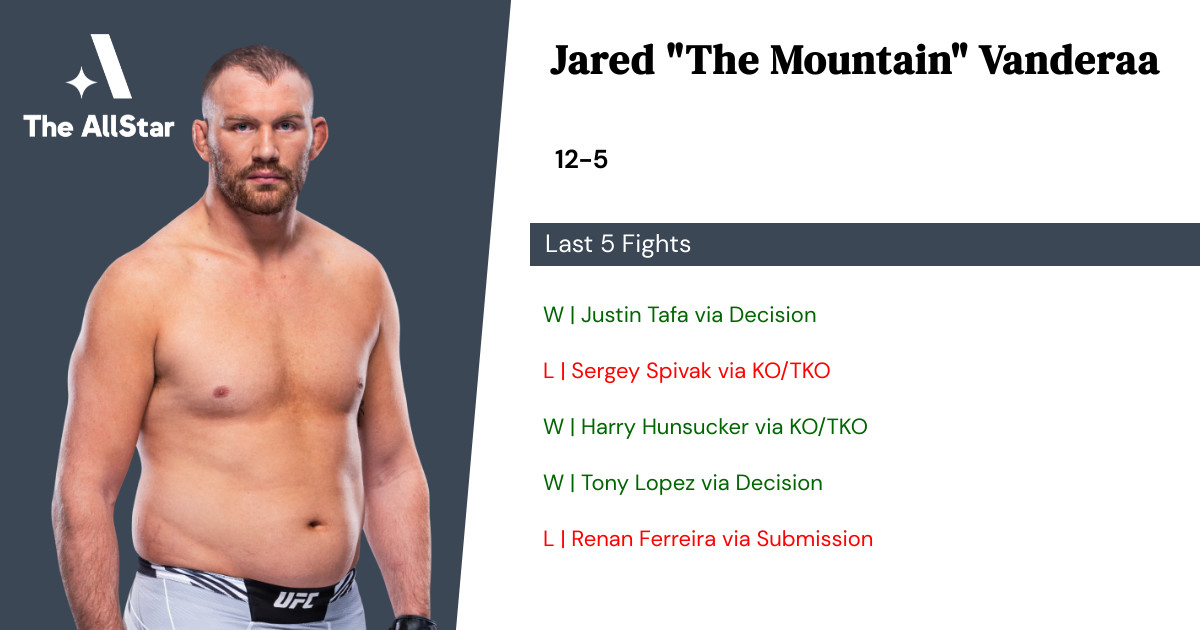 The Final Word
A lot of the issues with the cardio of Romanov can be written of as the result of facing another solid grappler in Espino. Although Vanderaa has some chops on the ground, he isn't as positionally solid as Espino. In fact, Vanderaa gave up some position to Hunsucker, who isn't much of a grappler. I expect Romanov to revert back to the version we saw in his first two fights and get a finish early at UFC Vegas 39. Romanov by submission.
The Skinny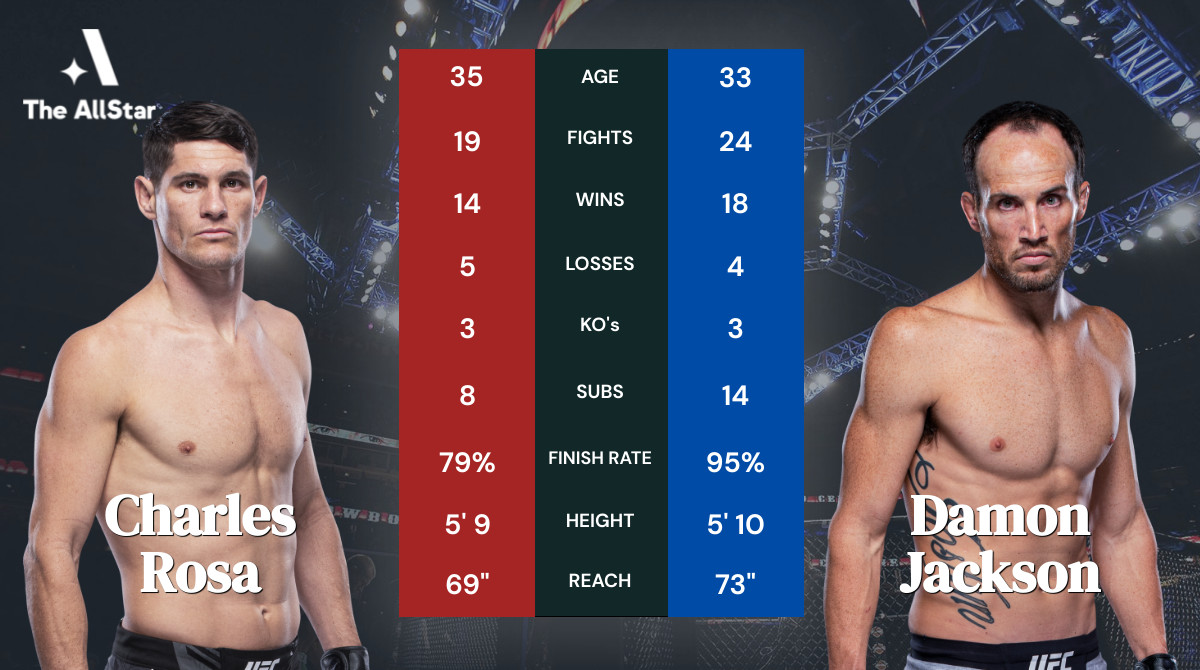 This fight is an absolutely weird clash of styles to try to breakdown – perhaps the weirdest of UFC Vegas 39. On one hand, we know for sure that both men prefer to be wrestling and grappling. Jackson is most likely the better pure wrestler when it comes to takedowns. He seems to have more options in the ways that he gets it to the ground and more entries as well. Rosa, though, maybe the better fighter in terms of submissions skills. This is true even off of his back, which affords him opportunities to sweep his opponents.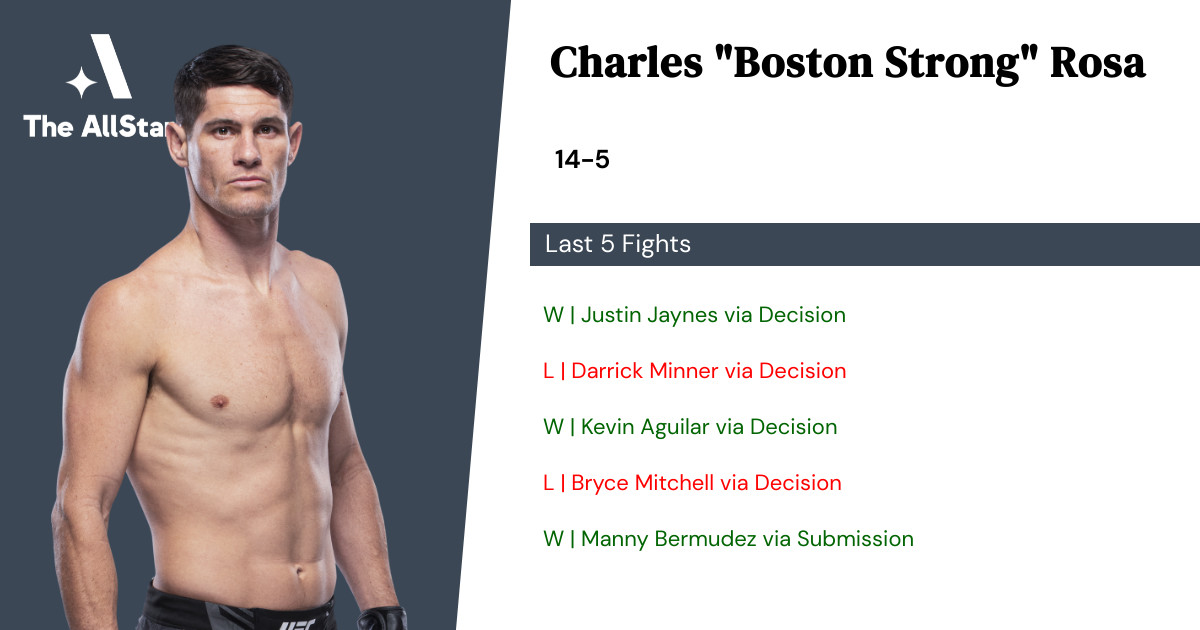 On the other hand, they also have similar striking. They both do everything on the feet that the other does, but to different degrees. Each is pretty light on their feet and move in and out well – although Jackson is a tad more nimble. Both use the occasional leg kick – although Rosa does a bit more, which helps make his work rate a bit higher.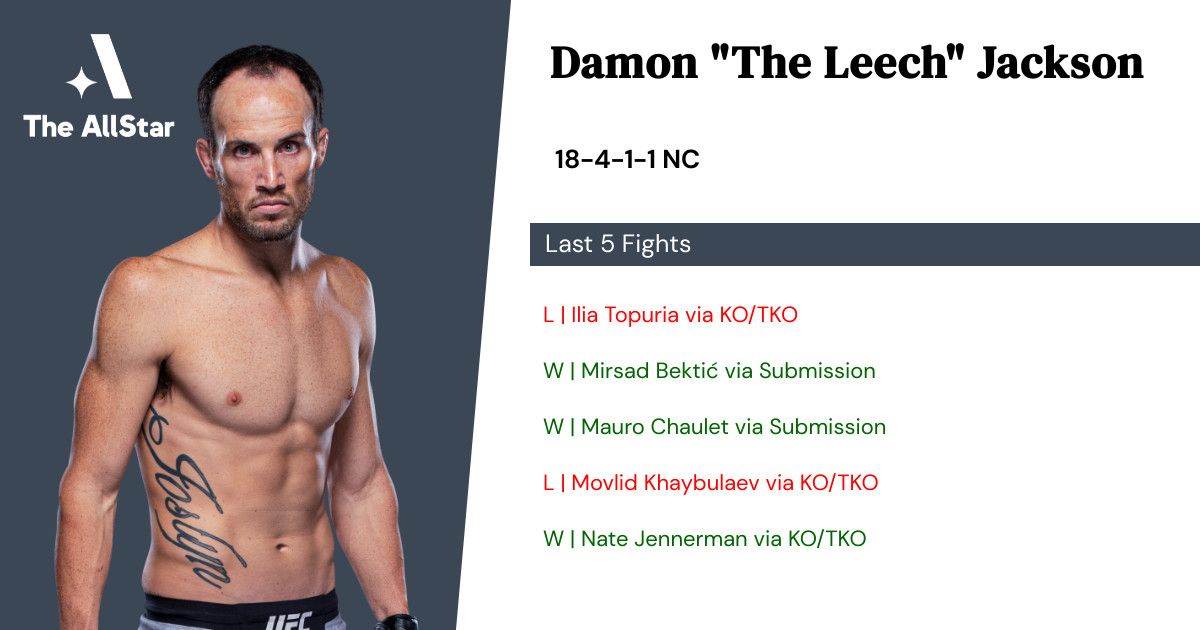 The Final Word
It's hard to envision where either guy has too large of an advantage over the other one at UFC Vegas 39. Neither seems all that likely to get a finish and I think, as a result, we're going to get a close decision. When that happens, I always favor the guy who is most likely to dictate where the fight takes place, and that's Jackson. Jackson by decision.
Lupita Godinez vs Silvana Gomez Juarez
The Skinny
Juarez joins the UFC Vegas 39 lineup on extremely short notice. With Sam Hughes pulling out due to a positive COVID test from her coach, Juarez became the replacement on Tuesday. It should be noted that this is not a short fight camp per se. She previously was supposed to fight Maria Silva this upcoming Tuesday as part of the Contender Series. So she is likely going to have no issues making weight or dealing with the intensity of a fight she was unprepared for.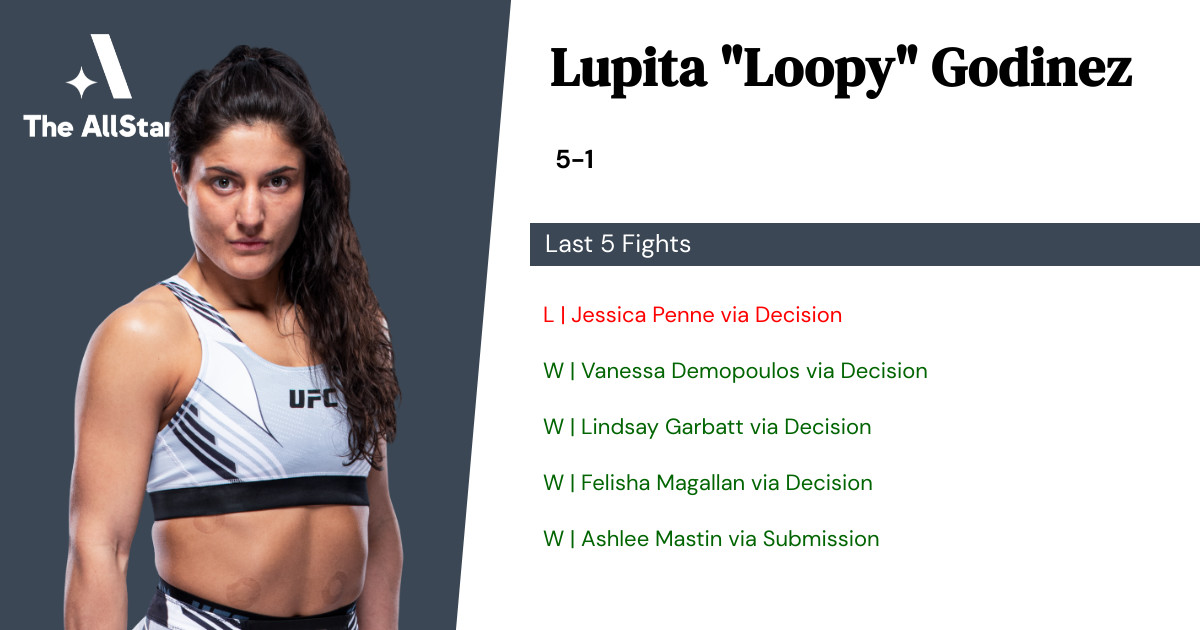 Both of these women prefer to have the fight take place on the feet, but seemingly in very different ways. Godinez likes to put together blitzing combinations and really pile up volume. She favors a high intensity fight and her speed and stamina help her exceed there. Juarez on the other hand, appears to prefer to counter heavily – and I do mean heavily. She likes to throw a big overhand right up over her opponent's guard as they move forward.
If the fight is to work it's way to the ground, it will be Juarez who sends it there. Her grappling game is tough, but I don't think it's her first thought.
The Final Word
Volume strikers have given Juarez some issues in the past. She's taken losses to UFC veterans Ariane Lipski and Poliana Botelho, both of which put a mess of volume on her that she couldn't keep up with. She may have her moments in this fight, but I think the decision goes to Godinez. Godinez by decision.
The Skinny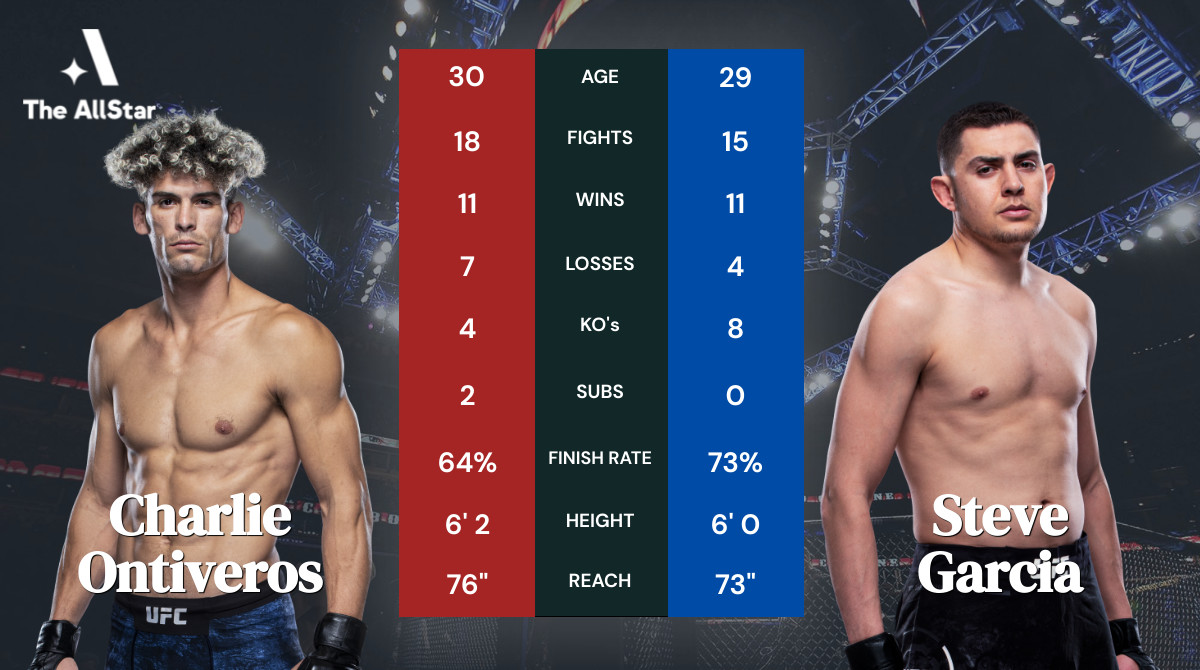 Steve Garcia brings a style that you love to see in a fight. He comes forward recklessly and isn't afraid to take a shot to give one out. We saw this in "Mean Machine"s fight with Luis Pena in his UFC debut and on the Contender Series against Desmond Torres. However, Garcia is far more than just a slugger with some KO power. He mixes his wrestling in very nicely, particularly when pressed against the cage – a position that happens frequently due to his forward movement.
Ontiveros is much more of a classically trained striker than his adversary. He is very long for every division he's ever fought in and will be moving down two divisions for his second UFC stint – although just one division down from his normal weight. He uses that distance well by staying light on his feet and firing off kicks from long range. In his debut, he was slam KOed by Kevin Holland, which is obviously a cause for concern given Holland's wrestling background, or lack thereof.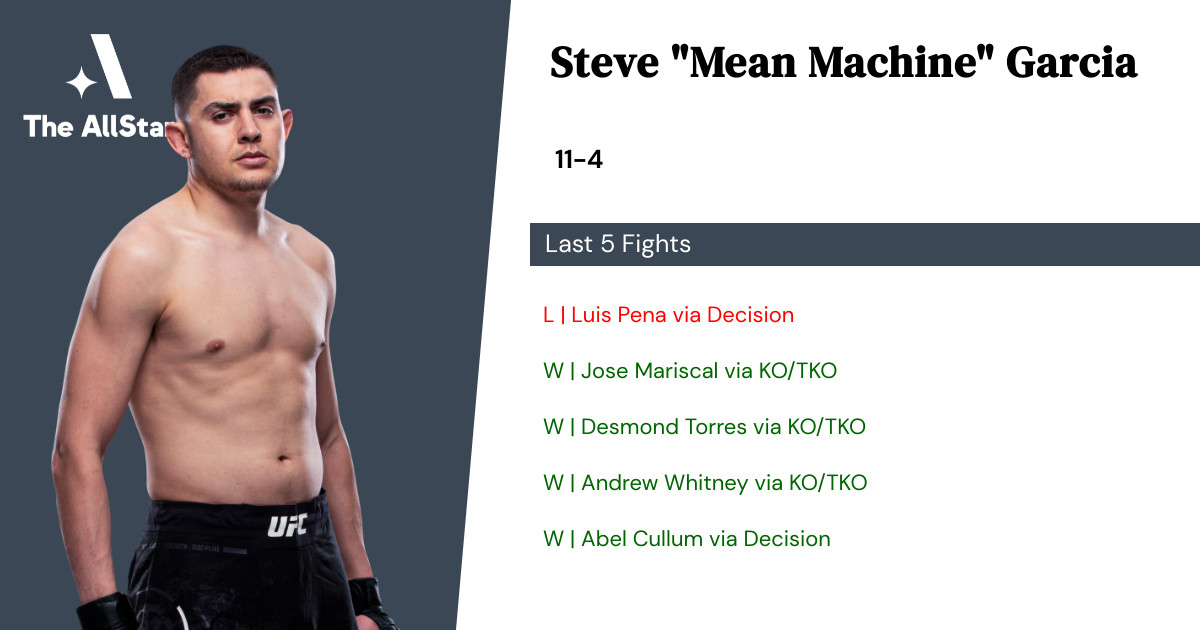 The Final Word
While I am concerned that Garcia can turn the UFC Vegas 39 opener into a wrestling match, I am moderately confident that he will not. He seems to prefer to stand and trade in almost every instance. Should he choose to do that here, I actually think Ontiveros is a better strikers and will get the best of him. Ontiveros by decision.