So here we are, on the eve of the start of the new Premier League season, and still big questions remain for all Manchester United fans.
The Frenkie de Jong saga looks like it will rumble on until the final hours of the transfer window, so we've got nearly another month of that shite to put up with, while Cristiano Ronaldo is acting up like a toddler at teatime when he's asked to eat his vegetables.
But rather than get bogged down in the negative, as became the norm last season, the Devil's Keeper will remain upbeat going into Sunday's opening Premier League game against Brighton at Old Trafford.
The squad overhaul continues apace, at least – and better late than never – with Alex Telles joining Sevilla on loan this week.
Telles was a likeable character but decent at best, and the move seems best for both parties, with Luke Shaw and Tyrell Malacia clearly ahead of him in the pecking order at left back.
Now if we could just find a home for perma-crocks Phil Jones and Eric Bailly – as much as we love them – then we're nearly all set.
Another forward would be nice too, but Ajax look like they're going to price us out of signing Antony. It makes sense they're feeling a bit miffed, given we've already tried to poach half their squad this summer.
Our big bald Dutch maestro's transfer strategy clearly seems to be based around two things. A) Have you ever played for Ajax? B) Are you Dutch? Or C) Ideally both.
But The Keeper digresses – I'm happy to trust whatever he thinks is best, because he's whipped our bunch of lazy, underachieving, misfiring players into shape, and into something resembling a team, during a productive preseason.
So let's look at who Ten Hag should pick in his starting XI for Brighton, and who could make an impact from the bench, based on what we've seen in his six games in charge.
Goalkeeper
This largely picks itself for the whole season, after Dean Henderson fucked off on loan to Nottingham Forest without even trying to press his claim for the starting spot under Ten Hag.
It's fair enough, given Ole Gunnar Solskjaer messed him around last summer and promised him the No 1 spot only to bench him in every game before he was sacked. Henderson's luck didn't change under Ralf Rangnick, so he probably didn't fancy waiting around, and good luck to him.
He could yet come back to reclaim his place if he has a blinder at Forest, but for now David De Gea is the undisputed No 1, with Tom Heaton showing he's an able deputy by barely putting a foot wrong during his ample pre-season minutes.
Defence
Diogo Dalot seems to have the right back position wrapped up for Sunday, with Aaron Wan-Bissake clearly a bad fit for Ten Hag's pressing style and high defensive line.
I wouldn't bet against him forcing his way back in, but for now, the shirt is Dalot's to lose – but his overall defensive quality remains a concern, as we saw with how he got turned inside out by Joao Felix for Atletico Madrid's winner last weekend in Oslo.
Picking the centre backs seems a bit pointless, because we all know it's gonna be bloody Harry Maguire and Victor Lindelof.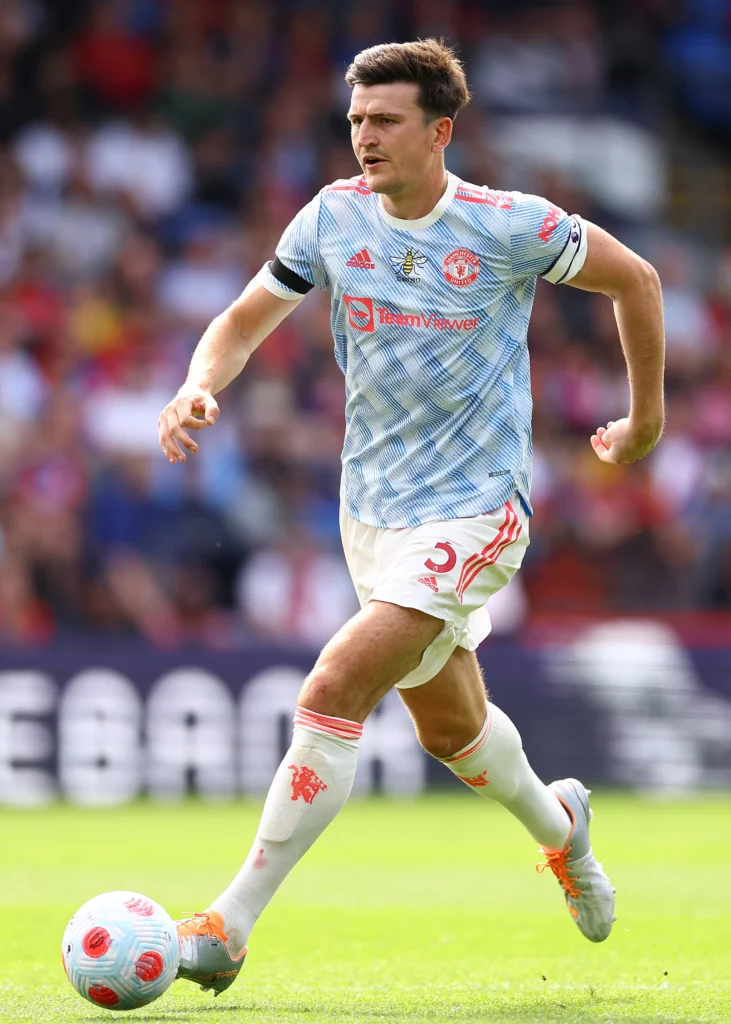 But hear me out – Raphael Varane and Lisandro Martinez looked like having the foundations of a great partnership during the 1-1 draw against Rayo Vallecano, and should be trusted as the first-choice pairing against Brighton.
Ten Hag certainly faces a conundrum. You'd imagine Martinez will be a starter this season, given his 56.7 million pound price tag, while Varane wasn't cheap last summer either – it's just his injury record that is a concern.
Maguire is still the captain and trumps everyone when it comes to price tags, but has shown he is not ideally suited to Ten Hag's style, so could find himself on the bench this Sunday, which would be a massive statement.
Left back is going to be a toss up, but Tyrell Malacia looks so natural and confident on the ball, so it wouldn't be a shock to see him play from the start on Sunday. Luke Shaw is going to have to respond once again like he did when Tells came in, and raise his game, but it's a good problem for us to have.
Midfield
While we continue to twiddle our thumbs waiting for Barcelona to stop dicking about and pay De Jong the 17 million quid they owe him in wages so he can set sail for sunny Manchester, Fred is going to be the man picking the ball up from the centre backs.
To be fair to the Pastor, he's looked sharp in pre-season, and is definitely one who has benefitted from having a real coach instructing him, and his red card against Atletico shouldn't be too much of a worry (who wouldn't want to kick seven shades of shit out of those cheating bastards?)
Donny van de Beek will have been hoping to slot straight into Ten Hag's first XI, but he may have to settle for his familiar role on the bench, with new signing Christian Eriksen immediately looking the business during his first couple of appearances.
Eriksen brings ana authority and calmness on the ball we have been lacking for years, though he linked up well with Donny against Rayo, so hopefully we see them both on the pitch at some point on Sunday.
That leaves Bruno Fernandes, who should be given the captain's armband. Bruno looks lively again, making us tick on tour in Thailand and Australia, forming a good understanding with our new frontline.
Forwards
Ten Hag had seemed pretty settled on his starters up front, but an injury to Anthony Martial means he will have to shake things up. 
Martial had reminded everyone of his quality as a proper No 9 with three goals in five games in pre-season, while also showing he can press and that he's not so lazy after all, but he has minor hamstring problem – which could allow Ronaldo back into the picture.
Ten Hag should resist the easy option, however, and make a bold statement by giving Alejandro Garnacho his first senior start.
The teenager was the standout player in last weekend's friendly against Rayo, and can easily slot in on the left, while Marcus Rashford can fill in up front.
Rashford obviously prefers playing off the wing, and has showed signs of rediscovering his form in his favoured position, with goals and assists on tour, but needs must at the moment.
After recovering from illness, Jadon Sancho is a certain starter on the right as United's outstanding wide forward. He grabbed three goals as well on tour, and should be set for a big season, after a stop start debut campaign.
There's a good chance Ten Hag won't be so bold, however, and he may stick Bruno out on the left, with Eriksen as the No 10, and either Van de Beek or Scott McTominay partnering Fred in the midfield.
As for Ronaldo, leave him on the bench until his future is resolved – or out of the squad entirely, if he is just going to leave at half time anyway.
The Keeper's prediction? Man United 4-0 Brighton. Goals for Rashford, Sancho, and Bruno (2). Watch as the rest of the Premier League quakes in fear.