Recently we learned that Lauren Murphy had to postpone her fight with Miesha Tate due to the fact that she came down with Covid-19. Everyone is affected differently, and we were glad to see Lauren recover quickly.  In fact, she ended up fighting Miesha last weekend – and won.
It's tricky nowadays trying to deal with the virus due to its contagious nature and conflicting or incomplete information. It's an interesting time to be a professional MMA fighter!
When it first hit hard in the beginning of 2020, the government closed businesses and gyms down. Fighters often tried to train with friends in parks, garages, or by themselves the best they could. I bought a portable mat online, stuffed it into my car, and did jiujitsu in the park with teammates.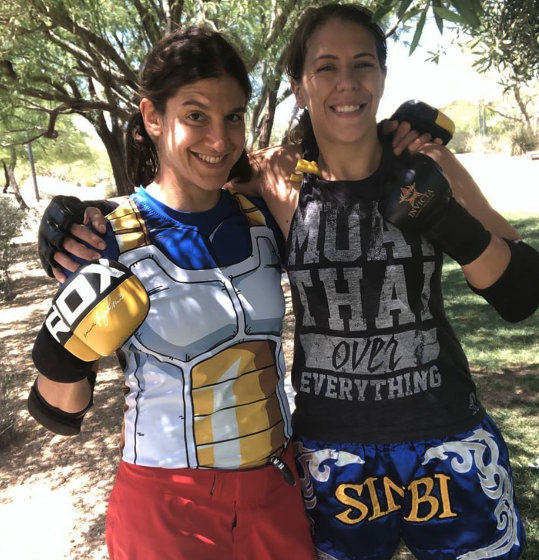 I also trained in my Muay Thai coach's garage until my main gym opened up again. My main training partners in The Garage were: A tall southpaw 155-pound man, and a 115-pound female fighter. I didn't want to let too many people into the circle of people I came into contact with.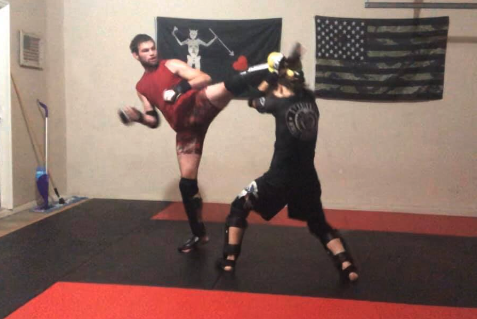 I actually got offered a fight against Lauren Murphy during the height of the pandemic in the summer of 2020.
I accepted the fight because I always say yes. And then I came down with Covid.
Fighting Covid
It's especially stressful to get sick during a fight camp. When you are feeling the worst of it, you wonder if you can be ready to fight. Luckily, my fight was a little more than a month away, so I had time.
I had to rest for four days due to fever and exhaustion, but after that I was able to do calisthenics in my apartment. When I got my strength back after five days, I jogged and did sprints around the desert lot behind the apartment complex. It wasn't nice scenery but it was deserted and it was a good way to train without infecting anyone.
I remember trying to train with a weighted ball I got at Walmart. One time I tried to throw the ball over my head, it landed in prickly weeds and I got stuck when I tried to pick up the ball again. Turns out training out in the desert isn't that fun.
I was able to get my cardio back up by the end of my two-week self-quarantine, and by the time I tested negative, I jumped right back into fight camp. It was actually better than getting injured because I had no lagging pains.
ECG test
Thankfully, I had no lasting effects from Covid. It was as if it had never happened. Several of my older relatives had "Long Haul Syndrome" in which they were extremely tired for several months afterwards.
The UFC required fighters to get an echocardiogram as fight medical requirements before being cleared to fight. That was to make sure there was no damage to the heart due to the virus, since there was evidence of possible complications in others.
I did one ahead of the Lauren Murphy fight and mine came back fine. It was annoying to make the effort to get it done, but cool to see an ultrasound of my heart muscle moving. I sent in my results to the UFC, who filed it away.
That wasn't the only thing they have added to protocol.
The UFC implemented pre-departure Covid tests for fighters. Several days before a fighter leaves their city to travel to the UFC event city, they must take and register a negative test.
Covid protocols
Upon arrival, they are tested by the UFC and quarantined to their hotel room until it comes back negative. After the results come back, they can walk around the hotel freely, and even leave to go on grocery runs. Finally, after weigh-ins they are tested one more time and then asked not to leave the hotel.
I went through all this before fighting Lauren, and then every time until my retirement in February of this year. I imagine they are still doing it.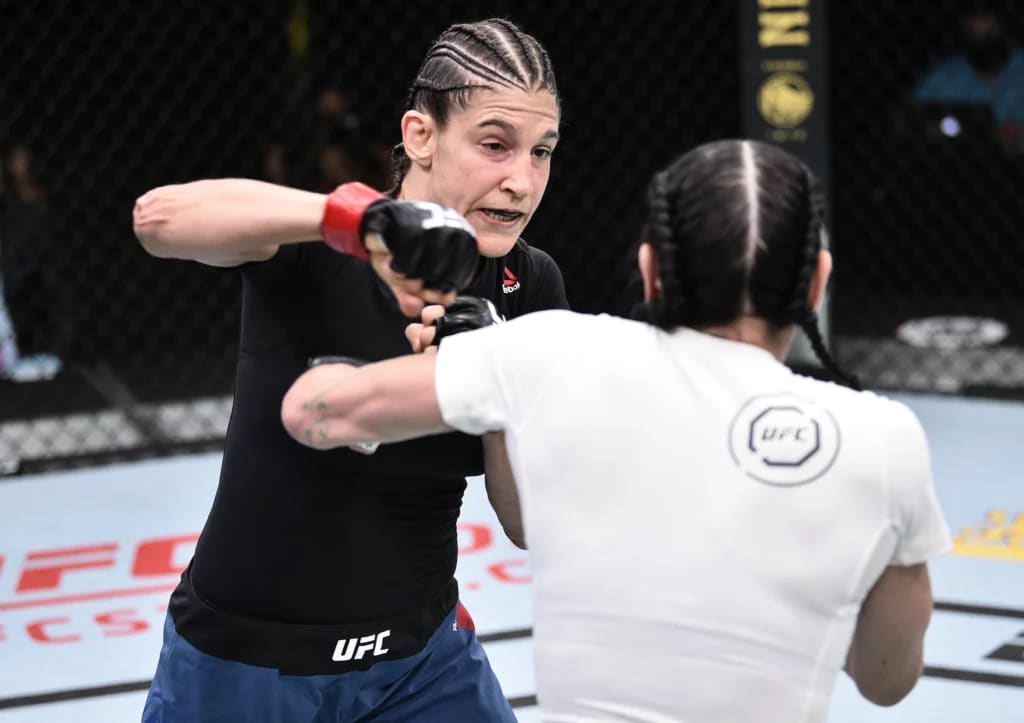 I ended up losing that fight by decision, but I felt healthy and with no residual effects of the virus. I lost because she punched me more.
Nowadays, gyms are open and people generally don't wear masks when training anymore. Maybe it depends on the place. I see my former teammates in Japan on social media sparring full MMA with masks.
I think people in recent months try and stay home if they don't feel well, regardless of if they have actual Covid-19 or not. That's what people should be doing anyway. I guess lots of people have built immunity, but it's still tricky and steps are taken to avoid its spread.
It seems like fewer and fewer fights are being cancelled due to Covid outbreaks and we can only hope they continue to decline.