"It's a small world," you might say, after you run into a jiujitsu training buddy from 10 years ago at a seminar, and found out that he knows your current instructor.
This is true in the case of martial arts and especially so in Las Vegas. There are only so many spots to get training and fight. And Vegas is a place that is teeming with established and up-and-coming fighters rubbing shoulders, fists and shins with other fighters in the gyms and on the training mats.
More often than not, a high-level fighter might personally know most people in their weight class. Having some kind of relationship with a possible opponent brings up lots of interesting challenges, especially if you keep running into them in the same city.
Las Vegas MMA
For me, it was unusual for me not to know a flyweight or bantamweight in the UFC. I always saw their name in the news, and passed them in the halls at the Performance Institute.
I might also have seen them at the gym. I live in Vegas and trained MMA out of Syndicate MMA. I know lots of fighters like me who came to Vegas because it was the fight capital of the world. Syndicate and Xtreme Couture are the two hottest MMA gyms to drop into for visiting fighters. They either visited for a day of training if they were in town, or came for a month or two to do a camp. My coach John Wood held mitts for a lot of visiting fighters. 
In this way, I got to know a lot of people. I remember one time a few years ago, things were starting to open up after the pandemic lock-downs. Apparently, things weren't open enough. I was surprised to see Dan Hooker, who is from New Zealand, training regularly at Syndicate. 
"I can't get back into my country right now," he said with a smile, "So I'll stay here until my next fight."
Fighting someone you know
With so many fighters now living and training in the same place, it seems inevitable that they will end up fighting people they know well personally, have trained with, or sparred against. It's different fighting someone from the other side of the world, who you don't really know, as there isn't that personal connection. Fighting someone you know brings challenges for everyone involved. 
Imagine your boss suddenly said that you and a co-worker you were the most friendly with were going to face off for a test of who could best do their job. You'd get a huge pay raise and a bonus of $30K if you won.
How would you feel? Then, imagine if your observed you and a co-worker you despised for a day at work. The person who did the worst job would get fired. How would you feel? How would you handle that?
Joanne Wood
It seems more and more people are running into these issues when fighters make their homes at the same place. Promotions inevitably want them to fight each other. Then jointly used coaches and training partners are put on the spot. Who should they train with and support?
I had been worried for a while that Joanne Wood and I might be asked to fight in the UFC since we were next to each other in ranking in the top 10 for a few years.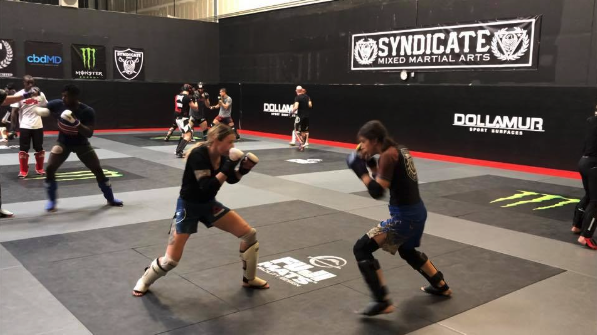 Our coach (and Joanne's now husband) John Wood, however, reassured us that he wouldn't let that happen unless it was for a title. I've been John's student for eight years, but he's married to JoJo. He would have faced conflicting priorities. Thank goodness that never happened.
Out of my 50 fights, I've only trained with a few people before we fought: Nicco Montano on TUF 26, Raquel Pennington on TUF 18, and Takayo Hashi from Japan. The TUF coaches had to choose sides and everybody hated it.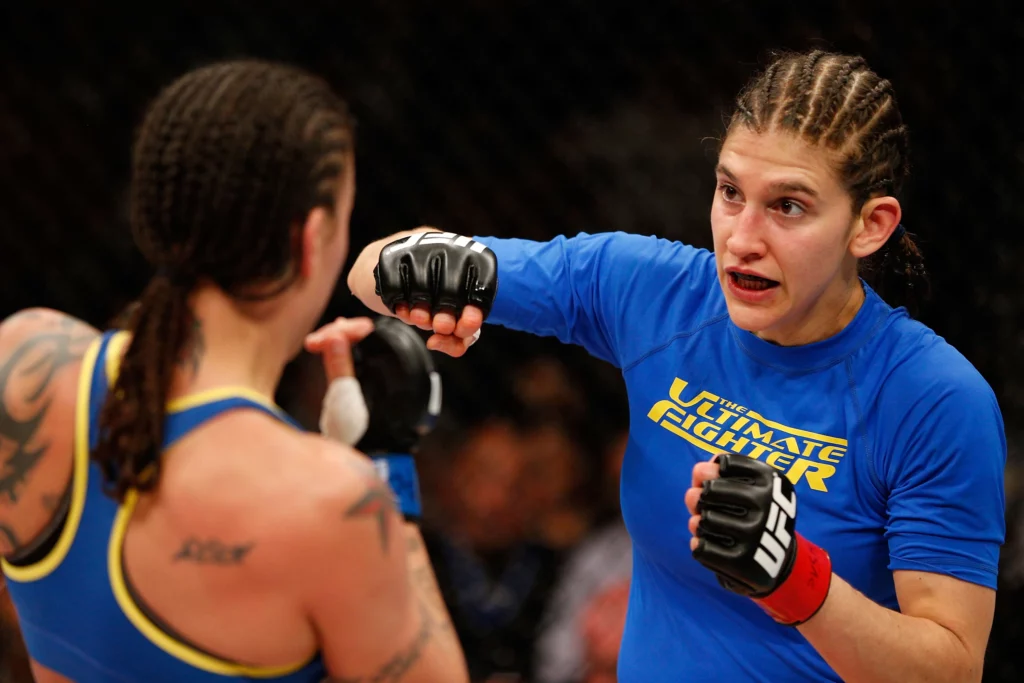 I didn't have much time with the two ladies on TUF, but I'd been training with Hashi for four years before we fought in Jewels in 2012, and man, it was emotionally rough. 
Takayo Hashi
I mostly loved training with her because we were similar in size, strength, and skill. She was a bit more physically strong than me. Sometimes she beat me up, sometimes I beat her up, and sometimes we broke even.
Sometimes I felt jealous of her because it seemed like our Japanese coaches and mentors coached her and not me in our sparring rounds. It made me feel lonely. I always wanted to know who would win in a fight.
I went into the fight with a knee injury, and that crippled me mentally. I was too worried about my knee when it hurt in the fight that I lost focus and lost by decision. I have no idea if it was a bad fight or not because I didn't see any footage afterwards, but it was a nightmare for me mentally.
I'm relatively drama-free, so I can hardly imagine what it must be like for other people in different situations who trash talk and things like that. 
Raul Rosas Jr
Watching two people you liked fight also proves difficult. There are all sorts of complicated emotions. I felt twisted up inside when Jay Perrin fought Raul Rosas Jr. recently on UFC 282. I like both of them. 
Both have helped me train for a fight. Jay has helped me a little bit more, making special time in his schedule to assist me in sparring, and opening the gym on a holiday. Raul was my partner a few times and was always super polite.
Raul is young and I want him to be successful, but I've had more of a history with Jay…but why do I have to choose who I want to win?! I feel like I have to choose. Those two were trash talking each other.
I guess life would be boring without conflict.